Best Dating Sites & Apps for Swinger Dating in 2023
Many individuals enjoy dating swingers to keep their love life exciting. For some people, variety helps keep things from becoming too dull, and bringing other individuals and couples into the intimacy can feel satisfying. There are more swingers in your area than you think. You just need to find them.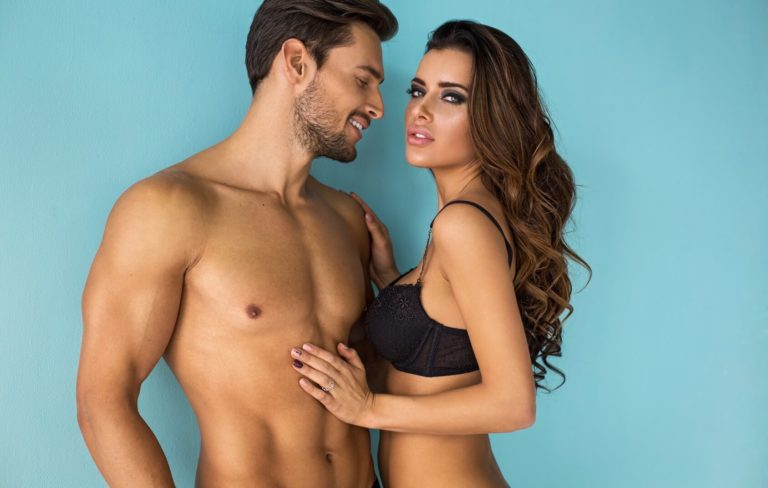 Dating swingers is easier when you know how to look for them. Many online platforms and apps can put you in touch with other individuals looking for a fun, casual encounter in your local city. Read more details about dating swingers here.
Top swinger dating services
Meet other kinky couples and singles with our latest recommendation of swinger dating sites and apps:
Looking for different swinger dating sites?
While attitudes towards swingers and partner-swapping are changing, there's still a taboo surrounding this choice of alternative lifestyle. As a result, you'll rarely hear people admitting to being swingers, in public.
However, this has led to something of an explosion in the number of swingers sites popping up all over the Internet. Swinger sites are for couples and singles, who enjoy the thrill of wife swapping, without all the hurt involved in having a full-blown affair.
Many married couples argue that using swingers websites provides them with a healthier marriage than for most. The theory is that, with permission granted for each to have sex with other people, the physical side of their relationship is never dull.
In addition, they argue that their emotional understanding of each other is greater than between couples who choose to remain monogamous.
If you're a couple looking to explore the possibilities offered by partner-swapping, or a singleton looking for a couple for some fun, read on. We've put together an in-depth guide to libertine sites, which should help you navigate any choppy waters you encounter on the way
A newbie's guide to the world of swinger dating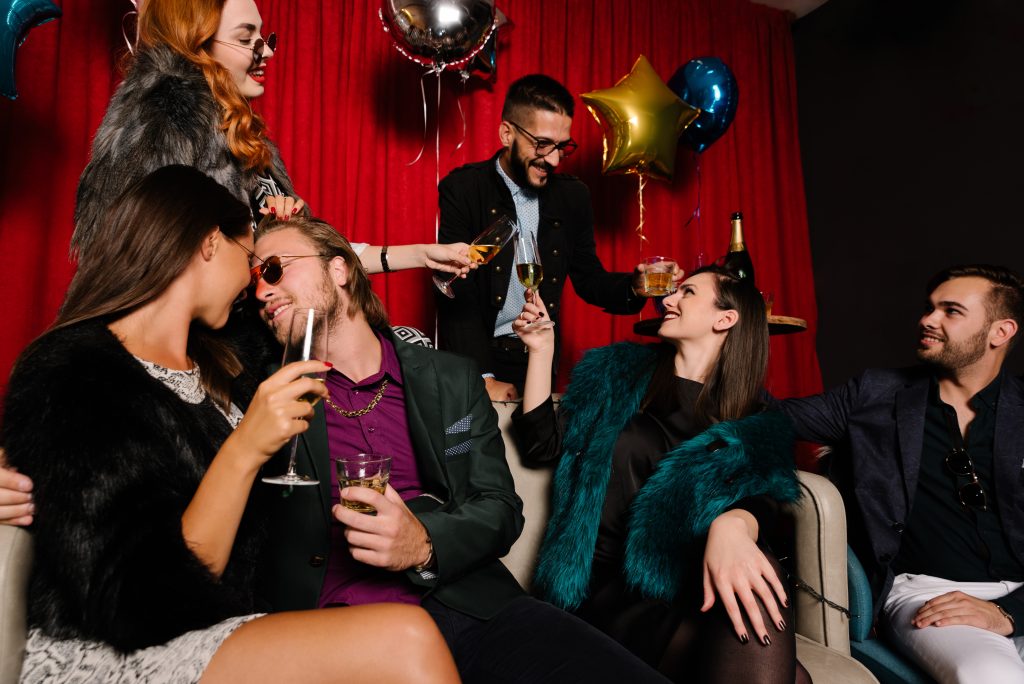 If you're one of the growing number of people for whom monogamy doesn't feel right, then finding a swingers dating site could be the next step. However, before you go anywhere near a swinger site, there are a few things to think about.
It might seem obvious, but you need to consider just how far you're prepared to go. If you're trying to find a threesome, are you happy to go along with any sexual conduct with someone of the same sex?
For many men, the idea of sharing a bed with two women is as good as it gets. However, if you're one of the women in the relationship, are you comfortable with the idea of getting hot and bothered with another woman?
For many women, the notion of being in bed with more than one man can be just as erotic. If you're one of the men in the equation, are comfortable with the possibility of intimate, physical contact with another guy?
If you're part of a couple, then you have to have these sorts of conversation, before you start trying to make your fantasy a realty. There are some superb couples dating sites out there, where you can get good, sound advice from other, like-minded people.
Visit our tips & guide page for more insights into the swingers scene!
What kind of swinger dating site should I use?
When most people think of swinging, they tend to think of an orgy or anything-goes sex party. However, swinging is a bit more complicated than that, so here's a quick guide to who's who in the swinging world.
Wife swapping
Exactly what it says on the title. Wife swapping events tend to be between consenting couples, for whom non-monogamy is the way forward. You'll rarely find singletons at partner-swapping get-togethers.
Threesomes
Threesomes tend to be between married or dating couples and just one extra. Most of the times these are the fulfilment of a fantasy, where both parties have agreed to give it a go. While some couples enjoy threesomes with a friend, most prefer to use married couples dating sites.
Using couples dating sites or a couples dating app ensures that the lines between friendship and fantasy are rarely blurred. Couples can use them to look for single people and single swingers can use them to look for couples.
You'll find many threesome sites where the ideal formula is FFM (one guy and two girls), some where the aim is MMF (one girl and two guys), as well as gay and lesbian couples dating websites.
These sites give an extra layer of anonymity and, while people do strike up friendships, you can do it at your own pace or not at all.
Orgies
An orgy is what you expect it to be: a sexual free-for-all, where everyone in the room has consented to be there. However, not everyone will necessarily take part. Some swingers get their kicks from watching, rather than participating.
Orgies arranged through swingers sites should tell you any rules for the event, such as who you can touch and how to conduct yourself.
It's also worth knowing that there are niche-specific swingers sites out there, so might find one dedicated to old swingers or from certain ethnicities or backgrounds. However, as a rule, swingers aren't bound by age or race.
Soft Swinging
Soft swinging is a great introduction to swinging, particularly for those who don't know how comfortable they are with the reality. Essentially, this is everything but sex, from kissing and cuddling to maybe heavy-petting or masturbation.
How to get into swinging
It's worth saying it again, but the very first thing you and your partner (if you are a couple) must do is have an open and frank discussion about what you're getting into. Only once you're both comfortable and some ground rules have been set should you go any further.
You can start by looking for swingers' clubs. A quick Google of 'swingers clubs near me' should bring you all the results you know. However, for many, the idea of bumping into someone from work or the pub is a bit too much to consider.
If a level of anonymity is important to you, then start out with libertine sites. There are plenty out there and it gives you and your partner the chance to browse profiles and see what's going on in the swinging scene.
Which are the best types of swinger dating sites?
The short answer is that it depends on what you're looking for. You'll find sites for wife swapping, couples dating sites and even sites for old swingers. Whether you're trying to find a threesome or want to find an orgy, there are sites for every taste.
However, rather than going for the first one that comes up on your search results, there are a few things that s site should have, to make it worth your while.
A free trial. While you probably won't get all the features you want, a free trial will give you a good idea of who's out there and what you can expect. If you like it, you can upgrade to paying membership. If you don't you can move on.
Chat rooms. Ideally, these will be accessible to non-paying members. Chat rooms are a great way to interact with other swingers and find out a little more about them and their interests.
Private messaging. Unless you're throwing the doors open for a Roman-style orgy, being able to message other members privately is a very useful tool. This way, you can arrange hookups or parties, without broadcasting all the details to everyone else.
Profile pages. With something as intimate as swinging, attraction is a very important part. A good profile page, with a little information about that person, will quickly let you know if they're worth considering or not.
Reviews. It can be hard to find reviews of swinging sites, but word of mouth is the best form of recommendation you can get. You may have to do a bit of digging about to find them, but reviews and testimonials can be superb indicators of a site's worth.
Staying safe online
The best swinger sites will have all the right protocols in place to allow you to enjoy swinger fun online, without compromising your cyber-safety. However, it's still worth following a few simple rules, to ensure that your experience is hassle-free.
Open a separate email account, dedicated to the swinging site you plump for. Many sites require an email address as part of the signup process and having a separate one can prevent you having to go through any embarrassing scenarios.
If you have to choose a password, make it something completely different from any others you might have. Ideally, the site or your server will have a built in password generator, which you can save to your computer.
Make your username as playful as you like, but don't put in any personal information in it, such as the year of your birth, house number or phone number.
Never feel pressured into giving personal information to another user. Despite all the security procedures, there are scammers and blackmailers out there and swingers sites are the perfect stamping ground for unscrupulous thieves and con-artists.
Whether you're in a serious relationship or are free and single, swinging can be a great way to add some spice to your love live. Finding the best swinger sites for your specific desires can open the door to a whole ne world of sexual adventure.
FAQ about Swinging
Online swinging is a fun activity for couples who are comfortable with their relationship and looking for some fun, adult ways to spice up their love life. Getting started can feel a little scary though if you are new, so we've answered some of the most frequently asked questions to help you out.
What are the best Swinging websites?
Although it isn't the most prolific kind of dating service out there, and it does overlap with services for cheating and affairs, there are still quite a few good swinging websites and apps out there for you:
AdultFriendFinder
FETLife
SwapFinder
SwingLifeStyle
FabSwingers.com
Is Swinging healthy for a relationship?
Only if you both actually want to swing. If the two of you are comfortable with your relationship and you both have a solid foundation of trust, then being with other people in a nonexclusive sexual experience can heighten the attraction to one another.
What are the risks of swinging in a stable marriage?
Naturally, there's the chance that your partner loses interest in you and finds being with someone else to be preferable. Trying to use swinging as a way to spice up an otherwise sexless marriage may not work and just push you two apart.
Have an open and honest conversation with your partner before you try swinging, and make sure it's something you both really want to try.