Best Senior Dating Sites for Over 60s, 70s, and up in 2023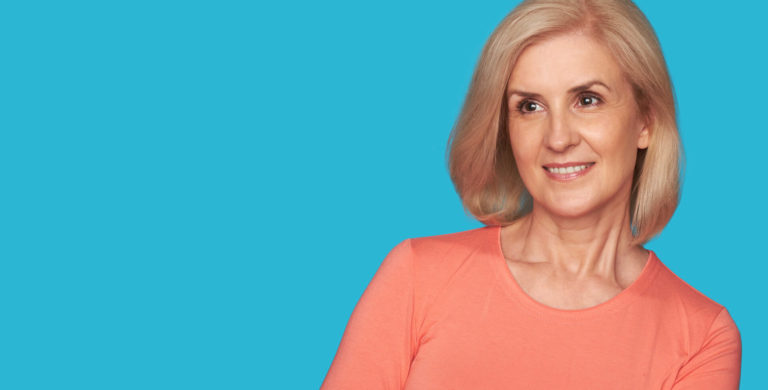 Don't let the idea that online dating is just for young people stop you from looking for love online. Senior dating sites for over 60-year-olds and 70+ make up a large portion of online dating services.
No matter your situation, whether you have never been married or are newly single, there are options and lots of dating services available to you.
To help you find the best senior dating service for long-term relationships, friendships, and more, we've reviewed and ranked the leading apps and websites. Read on to find the best dating services for older people over 60, 70, and up.
Recommendations for finding senior relationships
Here are the top services for senior dating for singles over 60, 70, and above:
Looking for different dating sites?
Ourtime
Ourtime is a senior dating site for over 60 and up that connects older singles with others locally and abroad. Ourtime also gives users the choice to look for new friendships and to join online communities centered on shared interests, questions, and more.
This is because Ourtime sees itself as more than a dating platform, but also as an online social scene for older singles. Members have the possibility of finding new acquaintances and making friends as they look for romantic partners and love interests.
This includes a forum, chatroom, and online magazine to find like-minded people and to exchange ideas with them. Members also have the opportunity to join regional and themed groups and even to attend in-person meetings.
Silver Singles
SilverSingles uses a scientific personality test to provide an optimal match-making service for older singles. On top of its accurate testing and matching, Silver Singles offers an extremely user-friendly senior dating experience that is reliable and effective.
SilverSingles is thoughtfully designed, so members can see all relevant information at a glance when they look at a profile or browse the home page.
They also personally check all new members to filter any suspicious users, scam artists, or fake accounts. SilverSingles follows best practices when it comes to security to make sure you have a positive dating experience.
eHarmony
eharmony stands out as one of the leading online dating services in the market, not only for senior dating but also for anyone looking to find a long-term relationship partner. It does take a while to register, but this ensures a detailed and thorough match-making experience.
After registering, you will find that eharmony is easy and intuitive to use. There are over 66 million users around the world using eharmony, and the average age is 40 for users. eharmony also offers access to user-friendly mobile services alongside their website.
eharmony is a household name for many people familiar with online dating, and for good reason. If you are looking for a serious dating service you can rely on, it's one of the best for senior dating for over 60 and up.
Truelifepartner
Truelifepartner is a dating service that gives seniors an in-depth and tailored way to match, mingle, and meet up with other senior singles that are looking to throw their hat back into the dating ring for a long-term relationship.
You can enjoy their free membership service to see if this is the right dating service for you. Enjoy chat features, messaging, profile pictures and videos, and more as you explore Truelifepartner looking for your next serious romance.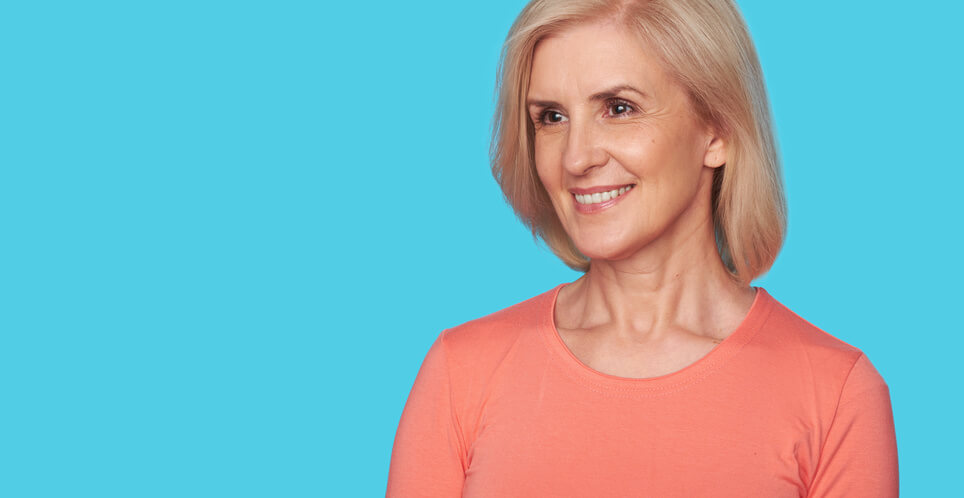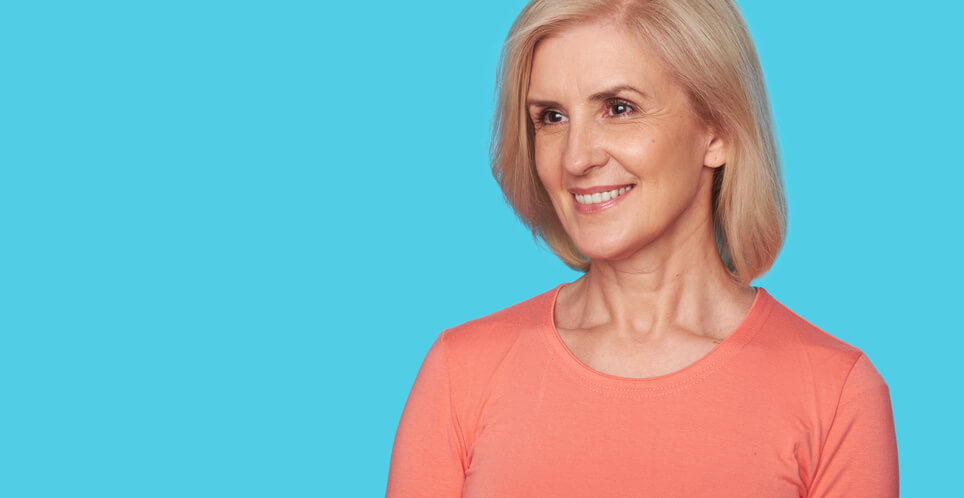 Where to go offline
Online senior dating is a great way for older people to meet others, but meeting face to face has always had its charm for connection with others. Here are some good options for you to meet single seniors in person:
Local Community Events – If you keep an eye on what is going on locally within your community, you can find a lot of things going on where people from your area will meet up and mingle. This is a perfect opportunity to meet other single seniors, and it just requires that you get out and approach people that might interest you. Plus, the community event itself is a great icebreaker to introduce yourself!
Get into a new hobby – Enjoy something new that interests you as you meet other single seniors who are passionate about the same things you are. This is a fantastic way to meet others, not just for romance, but also for friendship and more.
Volunteer – You can meet other single seniors who are also interested in giving back to the community. Share your interests in helping others with them and get to know other single seniors this way quickly!
Religious Events – if you happen to be of a religious community, you can easily meet with other single seniors either at regular services of prayer and worship, or at faith-based events. Not only will you meet others who share the same values as you do, you will also get the opportunity to volunteer with the community and even enjoy outings organized specifically for seniors.
Take a class organized for seniors – You can meet many single seniors this way who will be enjoying the same learning experience as you are and will give you a good way to talk to them as you both learn new skills. To boot, many of these classes can be offered for free, so you may even avoid having to pay for any tuition fees!
Try a fitness course for seniors – whether it's water aerobics, yoga, or simply walking together, many gyms and other similar services offer Additional opportunities to meet seniors in your area that can be found in senior fitness classes. There are even courses for those who have difficulty with mobility, such as chair yoga.
Pros and cons of Senior Dating
Older singles over 70 are finding themselves single and looking for a new person to love Let's take a look at the potential upsides and downsides of starting to date again when you are older.
Pros:
Friendship dating as an option – Instead of focusing on things like sexual chemistry or romance, singles over 60 can also enjoy friendship dating, which is a way for seniors to meet with people and make friends. You can share common interests and the like with friends and enjoy spending time with someone who enjoys what you do. Online platforms have extensive databases with thousands of people to connect with, and there are more joining every day. Whatever your new ideal is, you'll soon meet someone to click with.
Great conversation – With plenty of life experience under their belt, you can expect mature dating for over 60's to be more interesting. From traveling the world to hearing their life stories, there'll be lots of fascinating conversation for you to enjoy.
Reaping the rewards of past experiences – Although you can expect mature singles to have 'baggage', that's no reason to be put off. Any past serious relationships just mean that you'll both have an understanding of what it takes to make a relationship work.
You have more time to spend together – If you are retired or close to being retired, you live your life at a different rhythm. The pressure of success and money weighs a lot less on your shoulders. You can focus on enjoying life rather than reaching milestones like getting married, finding a career, or having children. Instead, you now have time to find a new partner to enjoy life with.
You can enjoy dating more as an older person – As you get older, there's a lot less pressure and nitpicking about the people you are with, and you can appreciate someone for qualities that truly matter.
Cons:
A perfect online profile doesn't always mean a great date. You might be disappointed when you meet someone face-to-face for the first time..
Dating services can be expensive – Auto-renewing subscription services can not only be costly on a monthly basis, but are notoriously difficult to cancel.
Online scams are prevalent on dating platforms – Seniors are often the target of online scams and attempts at identity or financial theft. This is because they are seen by scam artists as vulnerable and naive to scamming attempts made on them.
Sometimes, everything stays online – You may never end up meeting your online dating partner in-person. This can be due to location or mobility and health issues.


Click here for more tips and Guides on Over-60 Dating
8 tips for successful senior dating for over 60, 70 and up
How can you increase your chances of finding love later in life? The key is in being confident and open. Here are our top 8 tips to help you find your soulmate at any age:
Be confident: Show yourself as you are and don't stress over a few wrinkles or white hairs. Confidence is attractive. Love yourself with all your flaws and experiences and be your most authentic self.
Step out of your comfort zone: Throw yourself into the new online dating scene, create a dating profile and start flirting. You need to try before you can start to see results.
Communicate clearly: It is important to communicate to your date what is you are looking for – before committing to anything.
Present yourself at your best: Take good care of your appearance and choose suitable clothing which shows you from your best side. That applies for your first date as well as for your online dating profile.
Take your time: There is no need to rush into anything you are not comfortable with. It's normal to want to reflect on new people you meet. Remember that dating is a process and that trust takes time to build. The key thing is to enjoy the process of getting to know someone new.
Lower your expectations: Be open to where the date can take you. It is important that you don't force anything, but relax and enjoy without trying to control the outcome.
(Re)learn to flirt: It is possible that you are out of practice, but flirting is like riding a bicycle – you just need to practice. Lean toward your date, touch him/her slightly if you feel comfortable, ask some intriguing questions, hold eye contact, smile – it really is that easy.
Be honest: Honesty about your age, your expectations and your past is really important. Be honest about if you are divorced or a widow/widower – you do not need to hide anything or be ashamed of your past. Be proud of who you are.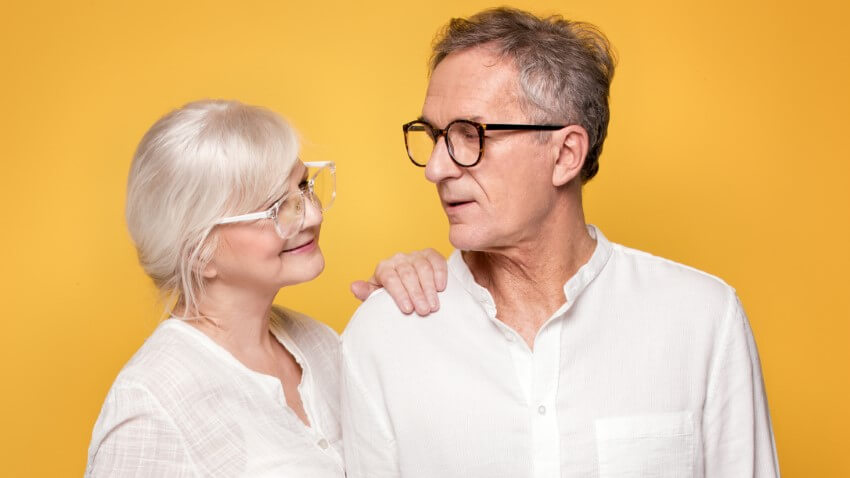 Senior dating for over 60, 70+: general tips, do's and don'ts
When it comes to etiquette with senior dating, most dating advice tends toward general rules of thumb you should try to apply when meeting new people. Some of these tips are common sense, and others lean toward your own safety.
General tips when senior dating for over 60, 70 and up
Dress appropriately for a date, nothing over the top but still nice. Find the right balance between comfort and feeling good about your outfit.
Try to find a middle-ground for what the two of you can do for a first date. It's okay to play it safe, but if you want to try something fun you would enjoy just make sure you take your date into consideration.
Tell a friend or family member where you are meeting this person and when, and what your plans are.
Take things slow, don't rush your date into a situation they don't want to be in. Serious relationships take time, after all!
Be respectful and polite. There's no reason to be rude to your date even if it doesn't go well.
Although it was the norm for the man to ask the woman on a date, now it's completely acceptable for the woman to make the first move too.
It's not unusual for people to be talking to and dating different people at once.
Look for a service that has innovative features and functionality. You want to enjoy the service you use to date with.
Take the time to review the senior dating sites that you are thinking of using so that you have an idea of what you are signing up for ahead of time.
Be wary of fake profiles and scammers. Don't give out personal details, never send any money, and try to keep communication on the site rather than giving out personal email addresses or phone numbers.
Of course, there are some more specific dating tips for seniors. These can be thought of as "do's and don'ts" for how you should approach and handle your first date and every date afterward.
Do's
Make sure that your dating profile is up to par. You want it to really capture who you are, what you are interested in, and what your ideal partner is like
Ensure that your profile pictures are of a good quality. Your picture will be the first and most important deciding factor in whether someone reaches out to you or reciprocates your interests
Capitalize on your own life experiences and mention the most relevant ones in your profile. It's important to get to know someone and to do that you need to be open and honest with them in an upfront way. It is also a fantastic way to break the ice with a new date when you tell them about yourself
If you have a good sense of humor, you should of course let that shine through when you meet people. However, make sure you read the room since humor is largely subjective..
Respect any wishes or requests your date might have, especially if they pertain to their comfort and well-being. Try to see if they might need assistance or have any special needs before you meet up so you can accommodate them to make the date as smooth as possible. You should also tell your date if you have any similar needs.
Don'ts
Resist the temptation to go on talking about your ex or deceased partner. It can be hard, but if you do start to talk about them you or your partner will inevitably begin making comparisons or lose interest.
Avoid cutting off all ties with someone when you feel the relationship isn't going anywhere. Your partner, or soon to be ex-partner, might feel that you are ghosting them, and could hurt them more than you intended. They might also get the wrong idea and assume that something terrible happened to you. Do the right thing and be clear with them if you are ending it.
Hold off on making any big announcements to family and friends or online until you are both sure the relationship is what you want. Avoid jumping the gun and putting everyone in an awkward position.
Don't exclude your family from your dating life. Speak to your family about dating. Be upfront and clear about what your intentions are and if there is someone new in your life. Your family can be part of your support group as you start to date again.
Who is a senior and why is senior dating for over 60, 70+ on the rise?
Seniors in the western world have an average age of 65, which is based on the retirement age of where they live. However, this can vary depending on each country's take of how old a senior is. Different groups also have different definitions for this.
For example, at the age of 50, you're considered a senior by the AARP and Senior Association in the United States of America even if you aren't a part of the retirement community.
Being over 60 in the dating world has many perks, and this ever-growing senior dating group of mature men and women want to rediscover the joys of dating or courting as they get older. Many people over 60 had fulfilling relationships and were married during their lives.
As society opens up about new relationship concepts, views on honesty, homosexuality, and family values, it gets more common to escape from unsatisfying relationships at an older age.
Health experts say that 70 is the new 50. It's no wonder that more over-60 singles turn to senior dating apps to find love, communities, and new friends to spend time together with.
Senior dating and ageism: What is ageism?
Ageism broadly refers to a form of discrimination against people in specific age groups.
Age discrimination applies stereotypes to a given age group and categorizes them, attributing certain characteristics. These can be both favorable or derogatory but tend to be negative.
The impact of ageism can be felt not only at work but in one's private life as well. Some may see the elderly as being incapable of sound judgment and taking care of their own needs, while younger people can be seen as impulsive, inexperienced, and reckless.
Many of these stereotypes are ingrained into cultural norms about being in certain age groups. When an older person forgets something it is called a "senior moment" and is seen as normal, and both old and young believe it.
Ageism as such can manifest in dating culture by the way people view the elderly dating, such as family members doubting an older member's ability to do so. There are also many more apps aimed at younger people, and few if any romantic films portray older people as the leads.
Fortunately, ageism doesn't reflect reality. When the elderly show more independence and assume more control in their lives they are more likely to be healthier, both mentally and physically. This includes leading active and fulfilling dating and sex lives.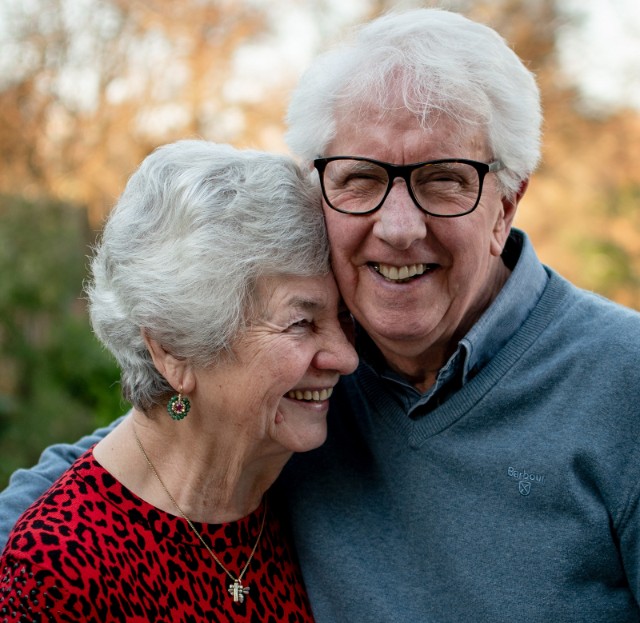 What can you expect from dating as a senior
For starters, dating as a senior is nothing like it was when you were younger. You're a different person than you were then, and what you want is going to be different. Online dating sites have paved the way for anyone to have a good chance at meeting a romantic partner.
We cover some of these differences and discuss what you can expect out of intimacy and the greater role of companionship when you begin to enjoy senior dating.
Intimacy
Intimacy is naturally a different aspect of dating as an older person, as sex loses some of the driving force that it had when you were younger. This isn't to say there isn't intimacy when you're older but the nature of intimacy changes with time.
You and potential partners may find that your dating experience shifts toward romance and being together on an emotionally intimate level, bonding in ways that aren't just physical.
Companionship
For older people, companionship is something that is as important as sex when it comes to starting a relationship. Knowing that there will be someone with similar interests and concerns, experiences and hopes, is a powerful driving force toward defining a relationship.
This also extends beyond a one-to-one relationship, as finding friends and communities that you can be a part of is also related to the companionship many seek as they get older.
As you begin to look for a romantic partner, you'll find more people to share your time with, too.
You'll also come to appreciate that as well if you haven't already.
Senior dating for over 60s, 70s, and up FAQ
To help you feel more secure and comfortable starting off with your senior dating, we've answered the most frequently asked questions.
Can you find love and get married at 60 or older?
Yes, of course you can! There's nothing to hold anyone back from getting married at an older age, whether it's at 60, 70, or 80+. As long as you are with someone you love who loves you back and you both want it, go for it!
Which dating websites are best for long-term relationships for seniors?
For seniors that are looking to find a soulmate or someone to share a long-term relationship with, there are a number of great dating sites to choose from that we would recommend:
How to stay safe while dating online as a senior
Seniors are some of the most targeted victims of scammers who introduce themselves as someone they are not. The goal of these scammers is to gain your trust in order to get personal information or money for criminal purposes.
These people are called catfishers, which is just one of a number of dating slang seniors may want to familiarize themselves with.
The best way to keep yourself safe is to then avoid giving anyone you meet online any private information that could be used to create a false identity or to fraudulently gain access to financial services. Even if you think you know them pretty well, don't risk it! Better to be safe than sorry.
When you do meet someone up for a date, you should also tell a friend or relative where you are going, when you are going there, and who you are meeting up with. Meet in a public place and always have a backup plan to be able to leave, like a fake phone call.
What are the different types of ageism?
Ageism can manifest itself across different aspects of your life. Some of the most prevalent examples can be seen in three different ways: implicit ageism, workplace ageism, and most relevant to dating, digital ageism:
Implicit ageism – This is when thoughts, feelings, and judgements come about unconsciously and automatically in one's everyday life, and can be either positive or negative.
Workplace ageism – You can see this when employers and customers make assumptions about a worker's capacity to learn and do a task based entirely on their age.
Digital ageism – With digital ageism, older adults face the stereotype that suggests there is a generational segregation naturalized between the young and the old, with youth being digitally adept and the old remaining digital dunces.
What is an example of ageism?
Broadly speaking, examples of ageism include getting passed over for a job because you are seen as being too old, assuming that young people are irresponsible, and receiving poor service due to the organization's internal attitude toward an age group.
Isn't online dating only for young people?
The truth is that online dating is not just for younger people. Seniors can enjoy the benefits that online dating has to offer, including giving them the ability to search, find, match up with, and meet other seniors interested in a long-term relationship or companionship.
Of course, many younger people do use online dating services. However, online dating isn't exclusive to this age group. Seniors make use of online dating's advantages and enjoy it as a way to communicate from the comfort of home, connecting them with active communities.
What are some common challenges for seniors dating
These challenges that seniors face as they approach a modern dating scene can give them pause for thought, sometimes making them question whether they are up for dating at all. However, all of these are issues that can be dealt with given a little time and effort:
Unfamiliarity with modern online dating sites and apps: Dating websites and dating apps can be confusing for older users who are less familiar with core features.. It's worth spending a bit of time finding out about different dating services and how they work. You can do this by reading reviews or dating guides for seniors.

Mobility and Accessibility issues: Older people can have mobility issues that impact where they can go and what activities they can participate in. As long as you are aware of your date's preferences and needs, there is no limit to having a good time together.

Long-distance dating: If you have been on the lookout for a new partner in your area, either by going to local events or just being familiar with your community, you may have gotten the idea that the well is a bit dry near you. Dating services can provide solution by matching you with people who are farther away but still have a lot in common with you.

What are some common risks for seniors dating?
It's an unfortunate reality that seniors are targeted by scam artists as listed above because of perceived vulnerabilities they may have. However, these aren't the only risks that seniors may face when they start dating again later in life:
STDs and mistaken beliefs about sex in your old age: Contrary to what you may believe, STDs are still a real concern for older women and men, especially if they think that their age means they don't need protection during sex. In reality, safe sex does not have an age-limit.

Jumping the gun with potential partners for romantic relationships: Seniors may be more aware of what they want out of a relationship when they start dating, but that also means that there may be more of an impulse to turn a seemingly good first date into an intimate relationship. Don't feel as if you need to rush into anything. Take your time, enjoy dating each other, and be sure that you are both right for each other.
​
What are some common concerns for seniors dating?
These are concerns that seniors may have about dating which aren't as serious as some of the risks and challenges listed above but are nevertheless important. They may even be more concerning depending on your individual situation:
Dating for the first time in a long time: A good portion of seniors who start dating again later in life were once married, and either through divorce or the unfortunate passing of a spouse, are now on their own. They may be feeling out of their element and uncomfortable. Self-esteem issues are common with older people when they use online dating services for the first time. However, you aren't alone, and many other seniors are in a similar situation. Join the online communities connected to dating services. These can offer advice and help you.

How family members will react to you dating: Your family will naturally be concerned about your wellness, especially if they aren't used to the idea of you dating somebody. For adult children, this can be an awkward situation and they may make comparisons to your previous partner. This is natural, and you may have to be patient with them before they understand your perspective. Take your time and explain to them why you want to date again and that it shouldn't have any bearing on your previous relationships and how you felt.

Dating while living in assisted living or senior centers: Older people who are living in assisted living or senior homes might feel like their situation is such that they couldn't possibly make use of dating options others can. However, regardless of mobility or your living situation, you aren't precluded from dating. Finding a way to date is all about being open to the resources that are available to you, and finding one that fits your needs. Request the assistance of a caregiver, or consider dating within the community you are in.
Related Reviews