Silversingles
Easy to use
Great for seniors
Safe & secure
eharmony
No fake profiles
Many success stories
Designed to find your match
Elite Singles
Like-minded people
Great for serious commitments
Intuitive design
MatureDating
Very open community
Safe & secure
Free sign up
Zoosk
Find your 1 in a million match
New members signing up daily
Great for serious relationships
Looking for different dating sites?
The best senior dating sites for singles over 60
Many senior singles are finding themselves back in the dating game for the first time in years. If you are too, then don't feel as if you are alone. Whether it's because you've had a bereavement, are recently divorced, or you've just been looking for love for a while, there are older dating options.
When it comes to finding love, age shouldn't hold you back and that's where dating websites and apps for people over 60 come in. These sites and apps make it easy for mature singles to connect and are an ideal way to meet like-minded people for meaningful relationships.
Dating online is especially vital for older people that want to find love. That's why we have the best dating sites for you here. These are some of the best senior dating sites for singles over 60 to help get you started on your dating journey:
OkCupid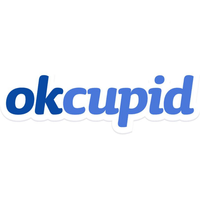 Few dating sites stand out like OkCupid does for matching seniors together. As one of the most popular dating services in the United States of America for over 60 singles, OkCupid offers a safe and easy to use interface that makes it simple for elder dating.
One of the special things about OkCupid is how it offers more than just a dating service. If you are looking for friendship or companionship, you can find it thanks to their social networking features. This caters specifically to elder people who want a community to participate in.
OkCupid doesn't specifically cater to older daters, which may or may not be a good thing for you depending on the kind of date you are looking for. You may also have mixed results depending on where you live, so be prepared to put in some time and effort.
Match.com

If you are an older dater looking for the best dating site for singles over 60, then Match may be the site for you. Match is known for catering to older singles and its successful matchmaking for serious, long-term relationships.
Seniors over 60 love the user-friendly service and its safe reliability in matching singles up. Match is best known for its good service to members wanting life-long relationships. This has positively attributed to their success at matching members to other older singles.
Match is a very diverse service, so you may have to be ready for more pairings with people you wouldn't have expected to be matched up with. Applying their filtering features accurately can help you narrow down your searches.
EHarmony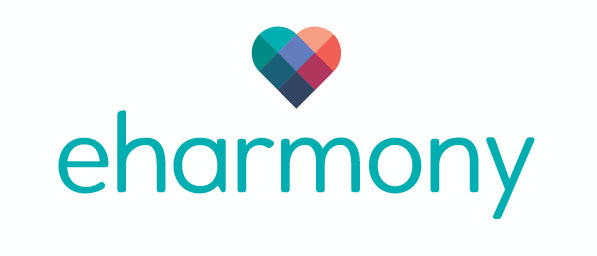 Launched in 2000, EHarmony is one of the best leading online dating services for serious relationships amongst seniors. Older members who like to get matches that mean something more than flirting or quick meetups.
EHarmony is popular for its success with long lasting relationships. The good thing about EHarmony is how user-friendly its service is for the elderly, and how safe it is to date online with EHarmony's dating site.
They also offer an app for easy dating on the move, wherever you are. There may be a mix of age ranges on EHarmony, making your search for a match take a little longer, but it shouldn't be more than any other dating sites.
What to know when looking for a Senior Dating site or app
Most leading dating websites for seniors have an easy-to-use and no-nonsense design that's perfect for beginners looking for love. The sites and apps have a fast and simple sign-up process and are user-friendly with all the best features easily accessible and clearly laid out.
It's usually free to register on most over 60 websites, but if you upgrade to a premium membership you can often enjoy a more tailored service. Searching member profiles is also free, which means you can try out the site before you decide to pay for a premium membership.
The best kind of senior dating sites offer you a way to expand on your profile over other dating sites. This could be a questionnaire that they ask you to fill out as a part of your profile, or some other information to help improve your matches.
A good sign to look out for includes user reviews for the site and if there are any people like yourself commenting on it. Make sure that the senior dating app or site you use has good feedback on its dating service!
Finally, just have a look for yourself to see if there are any free senior dating site features you can test. If you like how your profile is set up and can get a lot out of the profiles of others, and feel like finding matches is easy, then you've found a dating site that is just right for you.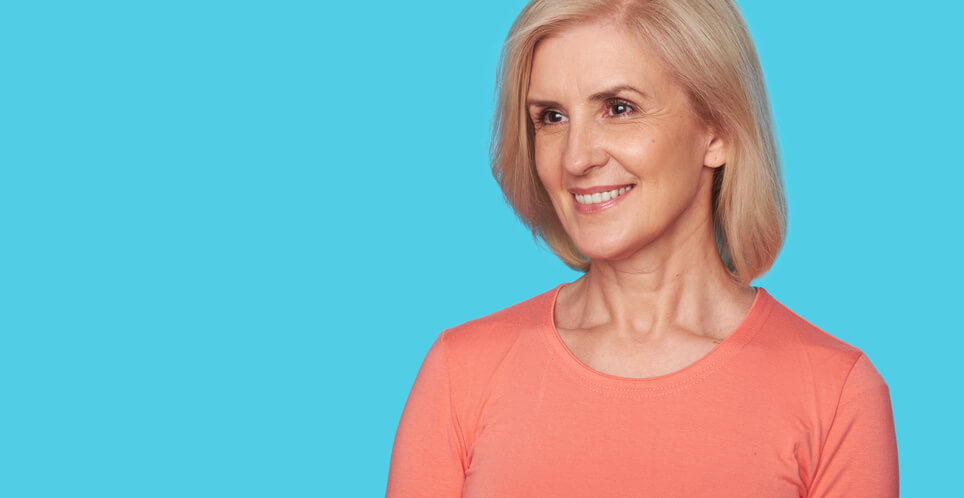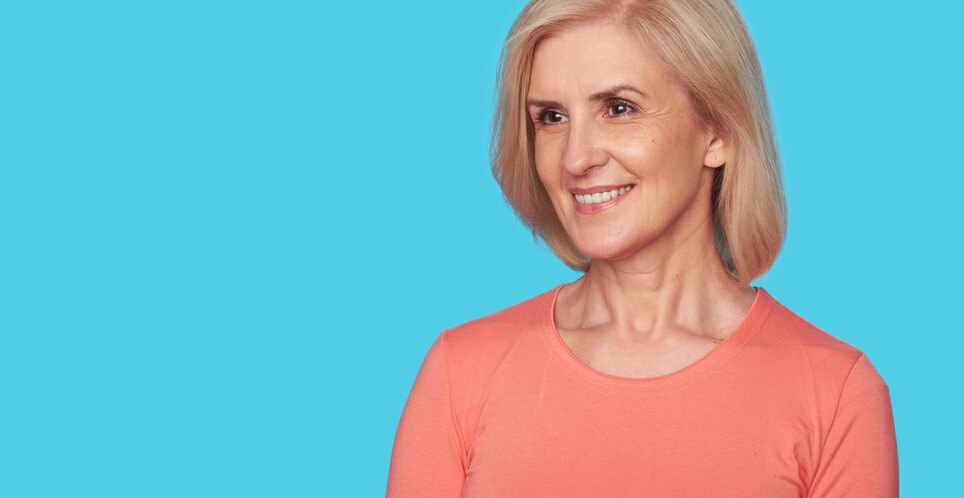 Pros & cons of 60+ mature dating
Helping seniors find everything from companionship and platonic friendships to a new life partner, mature online platforms and apps use clever algorithms to suggest matches based on the relationship you're looking for, where you're based, and your interests.
Here are some of the pros and cons of over 60 dating:
Pros
Rather than just matching you with people that share your age group, you will be paired with seniors that are your ideal match


Profiles on over 60 sites tend to be very detailed, and members will spend a lot of time and effort filling in their profile as they want to attract more serious people and discourage time-wasters


These dating sites can offer a wealth of relationship advice, help and dating tips for would-be senior daters looking to get back into the game


Some sites also arrange real-world events and meet-ups, which some prefer as it can make it easier to meet new people for the first time in a more relaxed, casual setting


Cons
Meeting up in person may not always be an option, especially with the risk of Covid-19


Matches may be from out of town, meaning you will need to have an online relationship at the start


Dating scams tend to target older singles, so be aware of any tactics and the signs that a scam is happening. Never give personal data or money to someone online!


How to make dating over 60 safe and successful
Senior dating isn't always easy, but it's definitely not as bad as you may worry. Being over 60 in the dating world has many perks, and this ever-growing group of mature men and women want to rediscover the joys of courting as they get older.
Show the people who are dating on the platform of your choice a clear sign that you are interested with a well-thought out and detailed profile. The more information you can give the better your matches will be. Also take some time to update yourself on any new dating trends and terminology.
Be aware that a picture is worth a thousand words. Make sure that your dating profile picture is a good quality photo of yourself. Consider asking a friend who is good with a camera for help, or maybe even look into a professional photographer if you can afford it.
Of course, there's nothing wrong with taking the picture yourself.
Be aware of what kind of scams exist that target older daters. Look out for profiles with little information or no pictures. Be wary of members who have pictures that look too good or may be fake. If you do contact them, see if their replies seem relevant. As always, never send cash or data!
Why senior dating is strong and getting more popular
If you want to meet a single senior, then online dating now is the best way to make that meeting happen. Senior dating has been a growing area in the world of online dating for some time, and no wonder: as a population gets older, of course, they will be interested in companionship.
Online dating has always been one of the best ways to meet single seniors. Dating sites like Match.com and EHarmony made old age seem like a thing of the past for falling in love. Now, romance could blossom from the comfort of your home with someone anywhere else.
With more time, OkCupid, EHarmony, and Match.com all refined their match-making process and filtering algorithms to make personality tests and questionnaires more meaningful. Now, human interaction feels natural on these sites and makes falling in love at the first meeting easy.
Of course, elderly people who want to start dating online should be aware that there is a risk of fraud involved. Scammers target older persons online most often as they tend to be vulnerable to their attacks. This is especially true for online dating sites.
Keep your personal data private and don't share it with people you meet with or talk to online until you've had a chance to meet in person. Never send money to anyone you meet on a dating site. Contact the help portion of the dating service if you want to report suspicious behavior.
More people are starting a romance up thanks to online dating, and singles over 60 are enjoying a plethora of dating opportunities. Whether you are looking for black, gay, lesbian, or senior dating by a specific religious belief, there are options for everyone.
FAQ for dating over 60
Senior dating has become a trendy new approach for many of the over 60 crowd who are willing to put themselves out there to look for something new and exciting. Despite some of the challenges many seniors may face, the vast majority find that it is a positive, exhilarating experience.
To help ease you into dating as a senior, we've answered some of the most frequently asked questions.
What does a 60 year old woman want in a relationship?
Many women at this age are more focused on finding a man that shares their interests, goals, and a worldview that they are compatible with. They want someone who will appreciate them for who they are and won't try to change them or remove the things that they enjoy. They want a companion.
What advantages do you have as a senior dating?
Not only do you have time and resources to enjoy yourself with as you date in a way that fits your tastes, you also have experience and a better understanding of what you want out of a partner. You also have a variety of support systems in place to facilitate your dating, including friends and family.
What can make dating in your 60s difficult?
Sometimes your personal life and come in the way of your dating, especially if you still are working and are just on the cusp of retiring. Family can also be thrown off by your decision to date again, depending on the circumstances behind why you are currently single.
Be patient and open about your journey for romance, and take it in stride if they don't see eye to eye with you. You don't need their permission to date again, and eventually they'll come to accept it.
Related Reviews