Best Sites & Apps for Plus-Size Singles in 2023
Dating can be stressful for anyone, including individuals who are self-conscious about their looks or concerned about not fitting into what is considered the ideal body type. Fortunately, there is a niche market for those looking at plus size dating.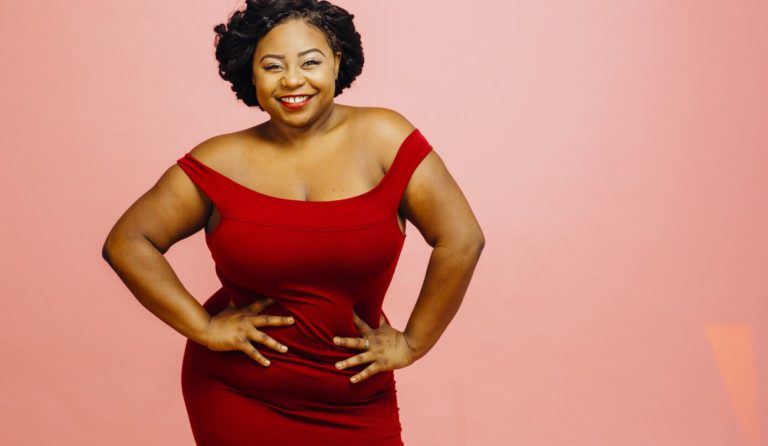 Everyone deserves to feel confident in putting themselves out there, regardless of their weight or what clothes size they wear. By using dating apps or sites for plus-size singles, people can focus on personality traits and interests rather than body type.
BBW dating recommendations
Here are our recommendations for some of the top BBW dating services around:
Looking for different dating sites?
If you're looking for the best plus-size singles (BBW) dating site or app through which to find your ideal partner, the sheer amount of choices can feel overwhelming.
However, we can recommend a few websites and apps you can use to help you find either the love of your life or the latest hookup.
Whenever you look for a BBW dating app or dating website, you should keep in mind that these sites are not just for big people, but they ought to be big on people as well. This means you should find a welcoming and open community social network for plus sized daters.
These BBW dating sites offer the best plus sized experience for meeting singles who feel right at home when they meet other BHM or large daters. Read on for the best sites for love, romance, and an opportunity of exploration with BBW near you!
The best dating sites to meet plus-size singles
Dating sites are a dime a dozen, but when you want something that's exclusive to you and your interests, it's important to sift through the many services available to find something that's just right for you. That's why we've listed our favorite plus-sized dating services!
BBW Cupid

BBWCupid is by far the most well-known competitor in the plus-size dating spectrum. There are not only people looking for a significant other but also those who are seeking to meet-up for casual sex registered on the platform.
If you have any problems with the sign-up process, there's a guide for newbies that shows you around the site and introduces you to its main functionalities.
The user profiles tend to be quite lengthy since you have to answer many questions about yourself when registering. This can be seen as a good or a bad thing, depending on how many details you like to know about your future date.
Moreover, BBWCupid features extended search tools that make it easy for you to specify whom you're looking for and what characteristics are a turn-off for you.
LargeFriends

On LargeFriends you can meet a soulmate, a companion, or simply a body-positive community to get involved with. With over 60.000 visitors monthly, the members build a very active network.
When joining, you have to give out some basic details about yourself, as well as your email address via which you verify your identity. You can connect your facebook account and use your FB profile picture or upload a new one.
In the "About You and Your Match" section, you'll state what you're looking for in an ideal partner, so be sure to be as frank about your expectations as you can.
The male-female ratio is perfectly balanced so you'll have the best chances to meet someone from the opposite sex.
BBPeopleMeet

Write 100 words about yourself, add your postal code to determine your location, and you're all set to get started on BBPeopleMeet. This is how quickly you can sign up. Of course, you can add & edit several infos about yourself sooner or later when you've got time.
You'll begin using the site with a free basic account but if you want to enjoy a VIP-quality service, you can sign up for a premium membership at a fairly little price.
You can meet many BB singles from the US and play a game of hot or not with them or directly talk to them via online chat.
eHarmony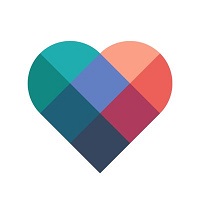 With their scientific method of matchmaking, eHarmony is one of the most popular and most used services for relationships. Evidently, eHarmony has brought thousands of soulmates together, but it's also easy to find friendship with them.
When you sign up, you have to fill out a questionnaire that determines your virtues and interests. After, you'll be paired with several suggestions that match your personality the best.
The rest is in your hands and you need to start a conversation in order to get your game going.
To start your love story and find happiness, eHarmony is on the rather costly side, starting with 29.95$ per month for a 6-month-subscription. Nevertheless, take a look at the numerous success stories and decide for yourself whether joining is worth it.
Bumble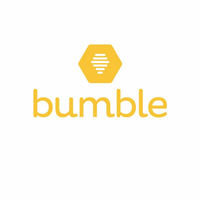 You're searching for a mobile app where you can meet a woman with confidence? On Bumble you'll find plenty of independent single ladies.
The app follows a feminist approach to dating with a strict "females text first" rule to avoid harassment online. If you're more traditional, though, and you like the male counterpart of the encounter to woo a lady, you should decide to try another service.
In case you like the idea, however, here's another factor of Bumble that'll make you cheer: It's completely free of use, except if you want to pay for a Bumble boost for your profile to get more attention from others.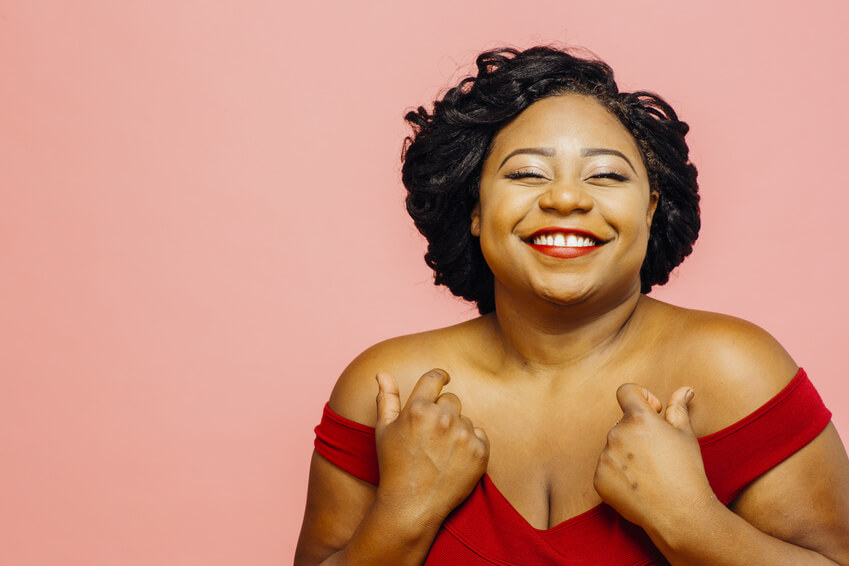 What to consider before joining a dating app for plus-size singles?
There's more to online dating than physical attraction and, if you're just after a bbw hookup, maybe you should be looking elsewhere. Most of the men & women who use dating services for thick singles are interested in romance & relationships, rather than one-night stands.
You should join as a free member first and give a few sites a trial run. While there might be certain limitations, such as the inability to chat or view other members' profiles, you can get a good idea of what's on offer before you consider taking out a subscription.
Some US BBW dating services offer chatrooms and forums, even to non-paying members. These are worth looking at, to see the type of people who use the site. If possible, get involved in some chat.
This is a great way to introduce yourself to other members without subscribing.
It's also worth investigating the site's privacy policy on inappropriate or offensive behaviour. While most of the users are non-judgemental and genuine fans of bigger, fleshy women & men, trolls are everywhere.
Learning how to block or report a user is an important tool for online safety.
Good quality plus size dating sites will always offer encrypted or encoded payment protocols. The only time you'll have to enter your card details is when you're taking out a subscription, but you need to know that sensitive information is afforded the best protection.
You'll find that most sites for queen-sized women offer different subscription packages. Check to see whether they auto-renew. This means that, unless you cancel before it expires, your subscription will be automatically renewed and you'll be charged accordingly.
You'll also find that some apps and services offer tips and hints for online dating. If you're new to the world of BBW dating, these can be invaluable. However, they're also a good measure of how seriously a site takes its subject matter.
Check out the netiquette of the platform to make sure you're not stepping into any sandtraps. These rules and guidelines will also prevent you from rude users and behaviors.
Ultimately, the best site for you is the one that you feel most comfortable with. Reading online reviews can be a helpful way of deciding which ones to explore before you even type in the URL.
Pros and cons of dating sites for plus-size singles
Online dating can sometimes be a mixed-bag, especially for people that feel like they can't just go online and swipe right away for a match. That's why we've got the pros and cons sorted out here to help you, because we feel that there's more to offer than not.
Pros
A confidence booster for both parties
A supportive virtual community that empowers and encourages you to be who you really are
No body-shaming
Diversity of users
hookups and long-term relationships are both possible depending on the service you prefer and choose
Cons
Not many services exclusive for beautiful curvy singles from the USA yet
Many fetishists use the sites
The topic is very delicate so you need to be aware of sandtraps
Some services, especially hookup apps, tend to focus on the fetish side of dating a "big girl", which doesn't interest every plus-sized dater
Tips for a successful dating experience with plus-size singles
Don't assume that just because a woman is using a BBW dating site to find a match that she's brimming with confidence. While there are strong women out there for whom their size isn't an issue, there are just as many who feel ashamed of being overweight.
On the other hand, you shouldn't make your date feel like there's anything they should feel intimidated by. Beauty is subjective and thanks to exclusive online platforms for big ladies & gents, he or she will have the room and space to be their real self.
If you're a newbie, participate in the virtual community. Through chats and forums you will easily find like-minded people who share the same interests and preferences as you. You'll see, real life dates will follow in no time if you're an active member.
Once you've found the best BBW dating site for you, take your time to get to know the woman you're interested in. There are fantastic messaging tools to find out about another person without the pressure of a face-to-face date.
If you're an ally of queen-sized women, be sure to let them know. However, be sure not to stray into the realms of fetishism. Just like skinnier women are objectified, so too are plus-sized women.
Don't fat-shame anyone and don't make assumptions about their physical health. It's not your place to say whether someone's obese or to comment on their diet.
The last thing someone who most probably will have faced bullying because of their weight wants to hear is an unqualified opinion.
Why is dating plus-size singles so popular?
While the media might bombard us with images of what they deem to be the 'perfect' figure, beautifully curvy plus-size models like Ashley Graham and Tess Holliday are changing the norm of beauty standards.
The body-positive fat acceptance movement not only overhauls the sociocultural notions of physical attractiveness, but also diminishes the shame associated with one's individual weight.
Beauty is always in the eye of the beholder, but there's also some science involved. According to research, queen-sized women appear healthier and more fertile than their skinnier counterparts.
Which makes them more sexually attractive and the center of erotic preferences for men. Over the centuries, plus-sized women have been immortalised by sculptors, painters and even rock 'n' roll bands (think of Queen and Mika).
Corpulent men on the other hand, radiate a sense of strength and protectiveness that draws many females in.
BBW/BHM are not only used as euphemisms for overweight in the porn niche anymore. Dating a big beautiful Woman or a big handsome man isn't just about sensual activities.
Whether it's a walk in the countryside, a night in watching a movie or sitting together in silence and reading, that vital, unspoken connection is everything.
Size isn't everything and you're just as likely to encounter a larger woman who is outgoing, as you are to find one that's shy and reserved. Go in with an open mind and try and look beyond the curves.
While they might float your boat, big beautiful women shouldn't be defined by the way she looks.
Dating plus-size singles FAQ
For daters of a larger body type, and those who are looking to fall in love with a plus sized single, the road forward can feel a little overwhelming. Worry not, as you aren't alone, and many of your questions have been asked by others already.
That's why we've gone and answered some of the most frequently asked questions out there, to help you get started with dating feeling confident.
Are there any dating apps to meet a plus-size woman?
Yes, there are. If you just want your average hookup, Tinder is going to be the king of swiping no matter your body size, but if you want a service that is exclusive for plus size women who want something more than casual sex, try these out: 
Wooplus – an excellent and exclusive dating app and website for plus size singles and people who want to fall in love with them. 
Bumble – offering outstanding services for daters of all sizes, Bumble works hard to stop body shaming and provide a safe space for women to find true love, making it an excellent, if not exclusive, choice. 
BBWCupid – as a service provided by dating leader Cupid media, BBWCupid is a platform exclusive for plus size dating. 
What are some of the problems that plus size people face with dating? 
Plus size daters are some of the most targeted people of body shaming and derogatory comments online when it comes to their appearance. This has produced issues of self-confidence, feelings that they don't deserve love, and a general fear of rejection. 
It also leads to a fear of showing their full body to other daters online, and can make it even harder for them to date.
Are there any dating tips to improve my dating odds?
Whether you are going on your first date using a dating app, or this is your 20th, the important thing is to be calm, confident, and comfortable. Don't do anything that doesn't feel acceptable to you or that you wouldn't like, and don't let your date push you around either. 
To improve your odds, you should be honest and open about yourself, your wishes for a relationship, and what you don't want your partner to view this as. Ignore anyone that doesn't fit your ideal relationship, it's not going to be worth your time.