Best Dating Sites & Apps for Serious Relationships in 2023
Dating can be exhausting, especially when you want to find someone special to settle down with but only match up with individuals looking for casual relationships. You should not have to sort through casual daters in your area to find a perfect mate. Many serious dating websites help connect only people who are ready for commitment.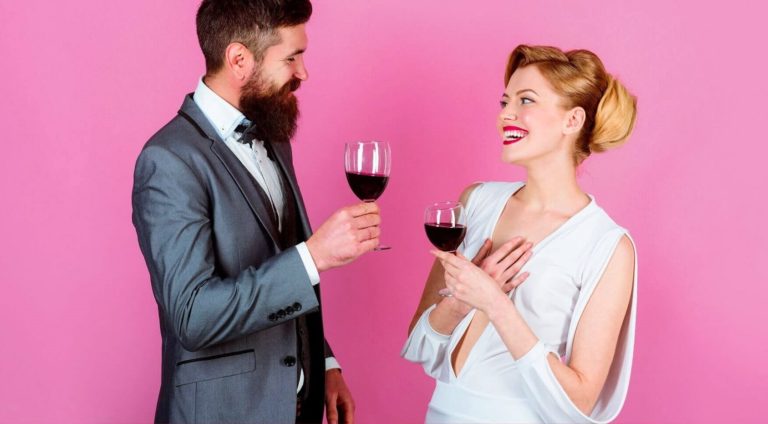 If you are tired of repeatedly going through the first-date jitters or cannot wait to start a family, serious dating apps and websites can be a terrific way to find a potential mate and foster serious relationships. Read on for more details about serious dating sites that have stood the test of time to help you find your next serious relationship.
Serious dating recommendations
Here are our top online dating services for finding a long-term relationship. Sign up for free today!
How to know what's a good dating site
While some of the best dating sites have free features for members, most trustworthy dating sites may have some subscription options that give you access to more features. Many serious dating sites also include an advanced matching algorithm.
They also tend to offer an app version of their site for users who like to be more mobile. In either case, these top online dating services offer a high success rate for starting a relationship. The best services are, in a nutshell, simply better at matching you with other people than the rest.
The best online dating sites in the USA
Whether you are straight or a part of the LGBT community (lesbian, gay, bisexual, trans, or queer), there are many fun and exciting places to date, fall in love, and begin a whirlwind romance toward happiness. Check out the best serious dating sites below! 
eharmony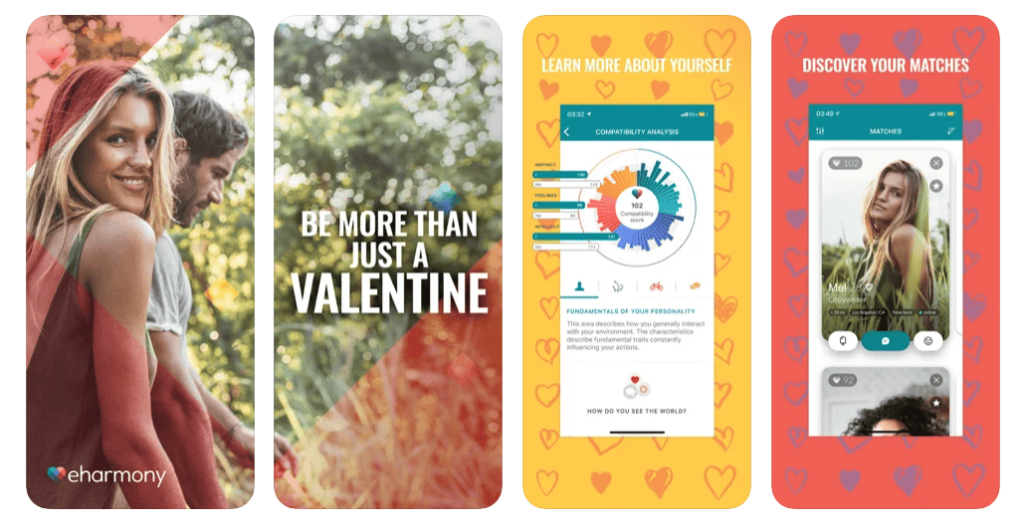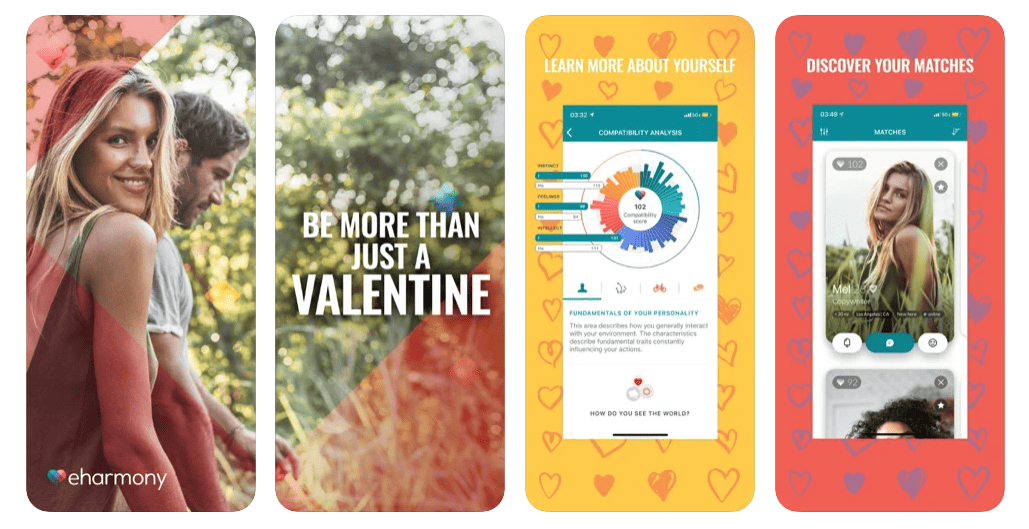 When it comes to finding love on the internet, eharmony has built a name on its long-standing success to make singles happy as they find a partner. eharmony's value is in its use of one of the best matchmaking services available, making them popular across the United States. 
Their effective ability to match people with other users looking for love produces a high percentage of matches that turn into life-long relationships. This has made eharmony perhaps the best site for starting a relationship that may lead to marriage. 
While the site is free to sign up for, your free membership will only allow you to use basic features, such as browsing profiles and matching. You will have to sign up for the paid membership to get the full benefits of an excellent match-making site. 
Match.com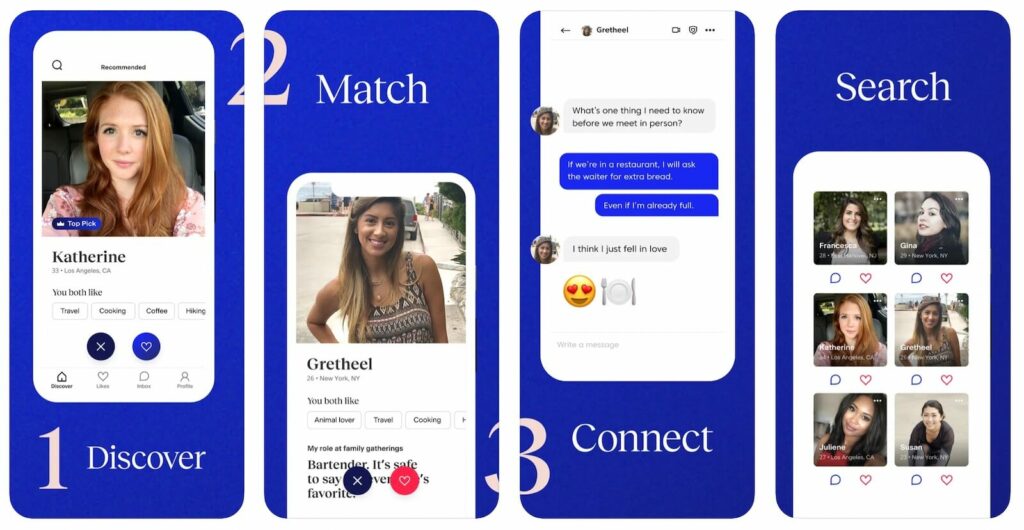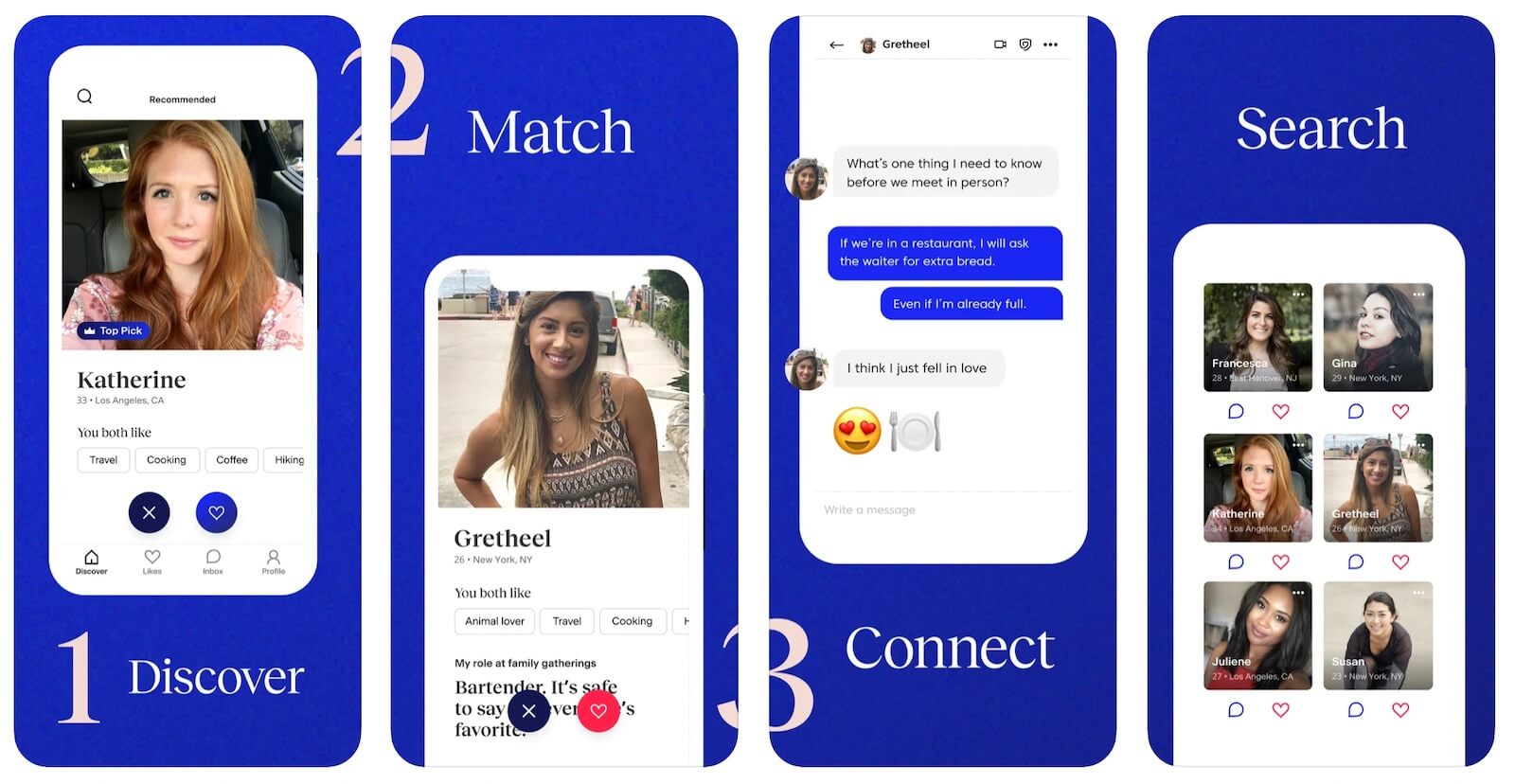 Match is certainly one of the best places on the web to find a serious relationship. One of the special things about Match is that it users to match for long-lasting love. You can sign up for free to the site or app. 
Users like Match for its effective service and user-friendly app that can be downloaded for free. Thanks to Match's filtering options, users can date happily knowing they are on the right track to finding love. 
OkCupid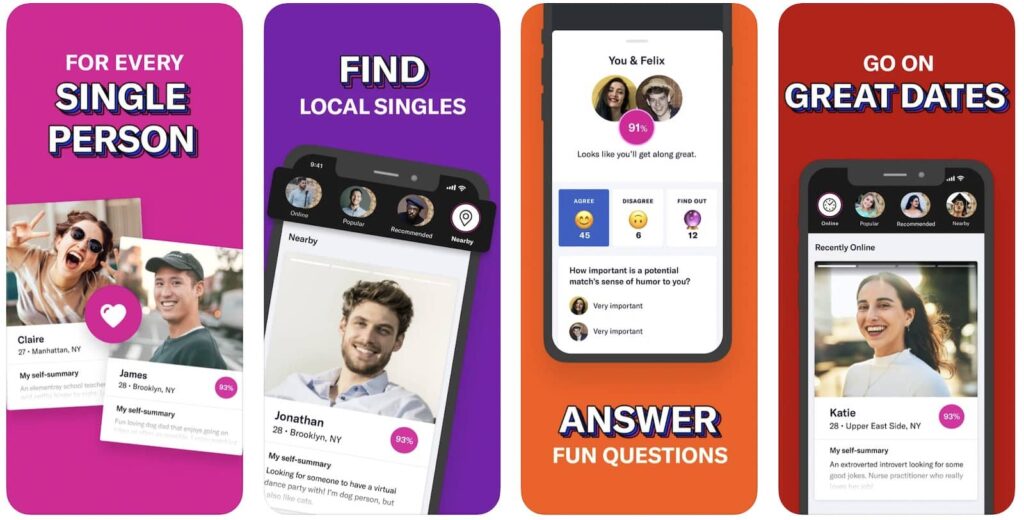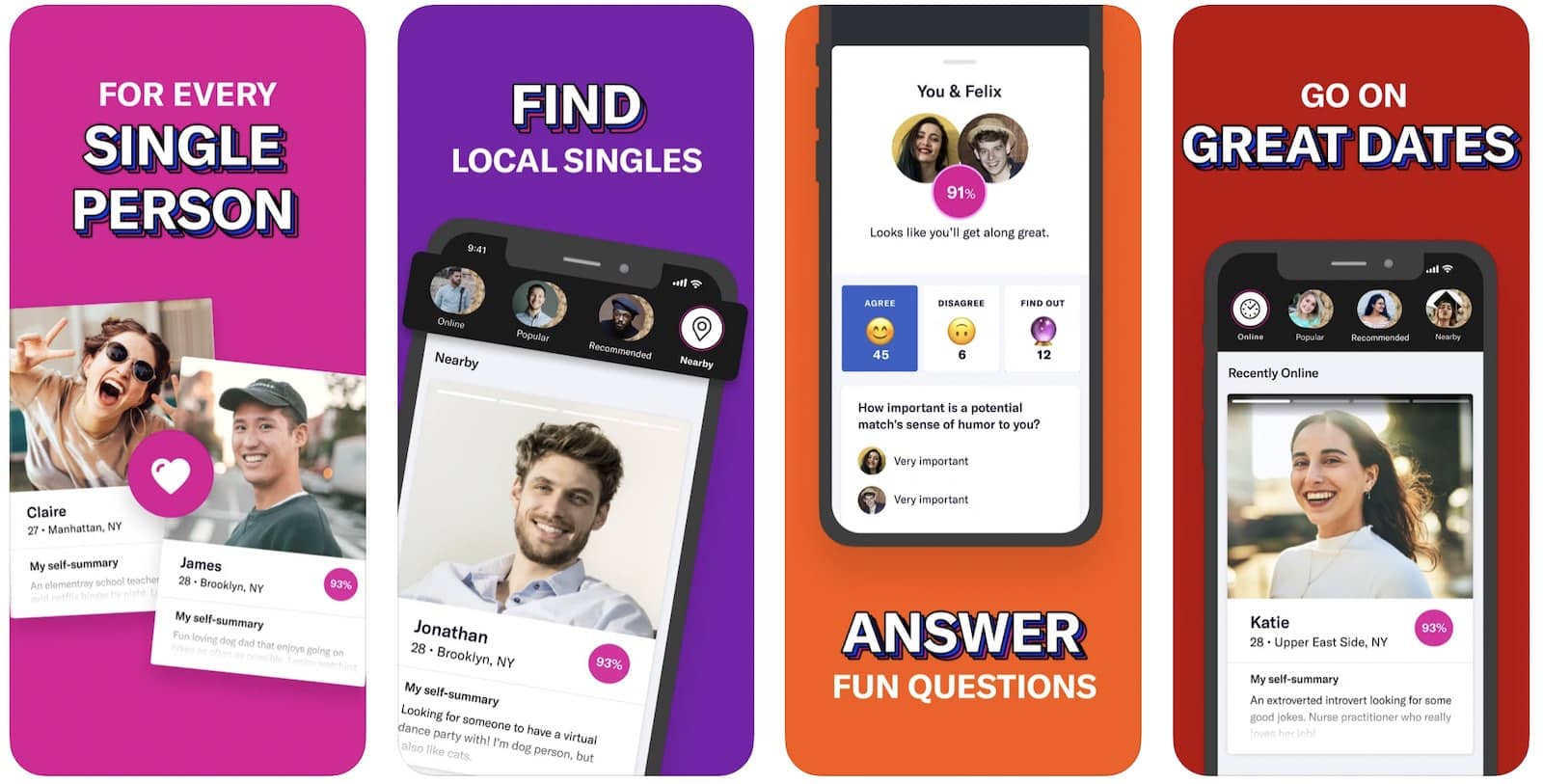 As one of the leading sites of the dating giant Cupid Media, OkCupid is the best bet for finding a date through general matches rather than a niche dating category. Users can use the large network and the free matching services to find a match. They even offer a great app to help users search on the go. 
The matching services can sometimes be a little limited depending on where you are. You will have to really work with the filters to find matches that are best suited for you, but this is the sort of effort that pays off.
OkCupid also offers a wide variety of options for gender and sexual orientation. This makes them one of the top competitors in the LGBTQ+ dating scene as well.
Zoosk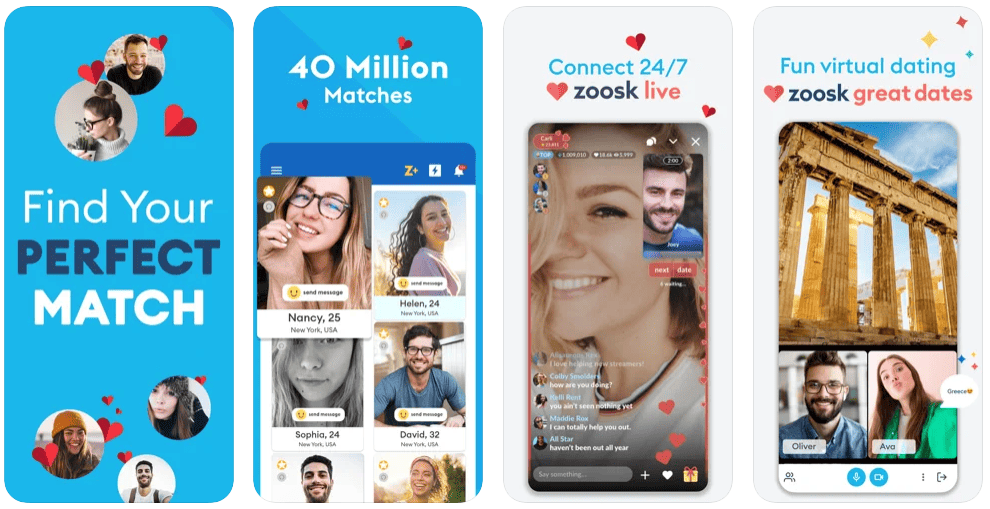 If you just want to keep your options open for meeting women and men, then Zoosk is an excellent dating site that blends serious dating with the casual fun of Tinder hookups. This flexibility makes Zoosk stand out.
Users appreciate the ability to change what they are looking for or to simply leave their dating options open as they check out a variety of profiles. As far as apps go, the Zoosk app is much like Tinder but with a wealth of information to help you find a better match.
Elite Singles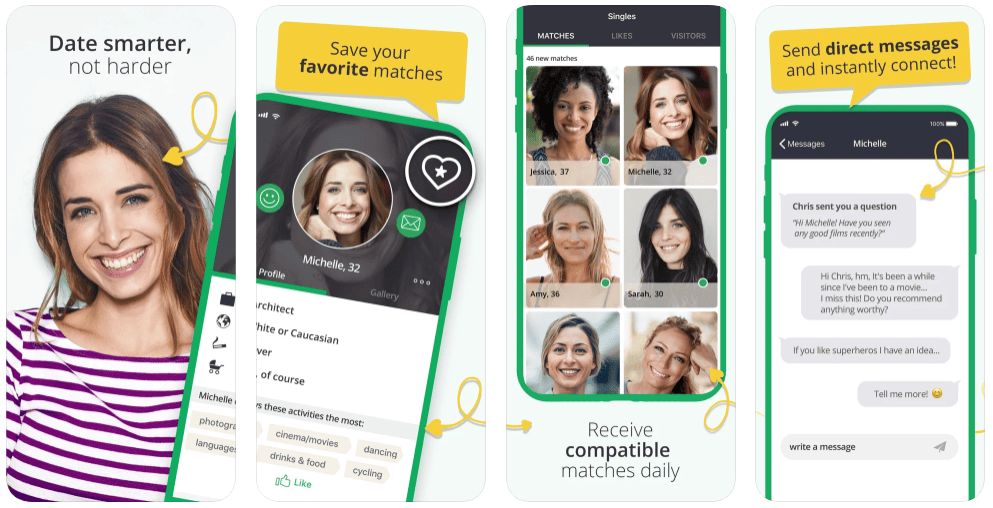 Elite Singles is a dating site and app that caters to professionals and academic singles who are looking for love amidst their busy lives. This makes them special as their members are either people who are successful themselves or singles who want to date the best out there. 
Users can date comfortably, knowing that matches they make with profiles on the app or site will be with people who understand their priorities or are at least in a similar position. 
If you are looking for apps that are new or can give you all the best features, Elite Singles isn't as up-to-date as other sites. However, it is still very good at connecting you with new profiles and helping you to set up dates.
Finding a dating site that fits your needs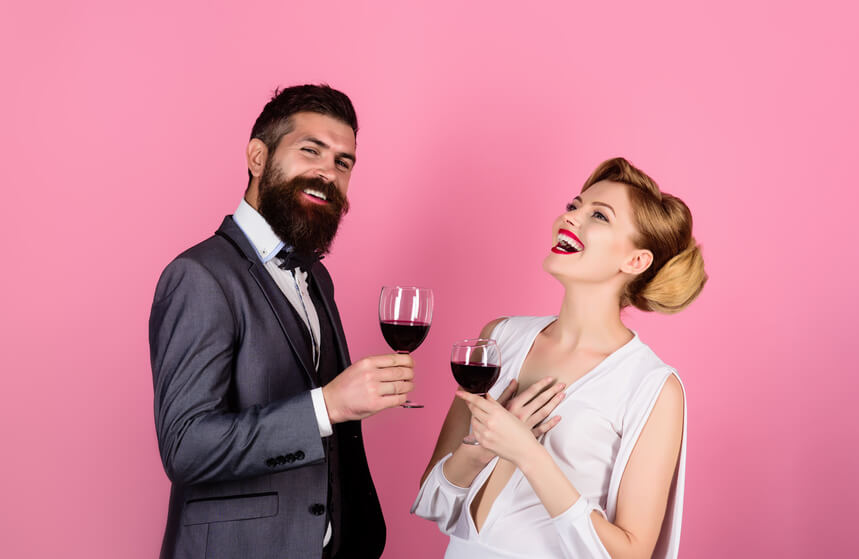 Whether you are using a computer at home or a mobile app on an iPhone or Android, you can find the service that works for you. Narrow your field down to whether you want to date to find casual or serious relationships.
Once you have found a dating site that approximately matches your interests, do some research and check out what the different kinds have to offer. Does one give you better privacy options? Does one have better information in the profiles? Try to narrow it down to one that you like most.
Many dating sites nowadays offer apps to complement their services, so if you want to be mobile while you look for a date, make sure they offer something which facilitates this. Be on the lookout for dating sites with social network features like Facebook. 
If you are looking for options to find serious relationships, try to find a site that offers the opportunity to include ample profile information. If they have a questionnaire, great! You also want more options for communication than email, like instant messaging. 
Pros and cons
These are the advantages and disadvantages of online dating to find serious relationships.
Pros
Easy to meet new people outside of your immediate circle
Can double as a social network to help you meet friends
Is one of the most popular ways to start a relationship for either casual or serious dating
Cons
Can take a long time to meet someone if you live in a rural area
Some sites may be expensive depending on the month to month membership you upgrade to
There is no catch-all dating site for all of your needs
Finding serious relationships on the internet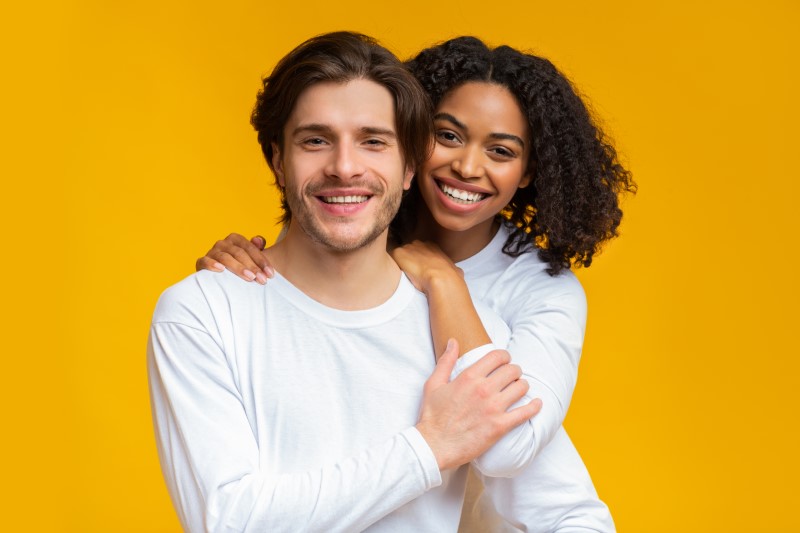 Finding serious relationships on the internet can be difficult. Here are some tips to help you get the most out of online dating:
Fill out your profile and answer questions honestly. This can ensure that your matches are the most compatible with you.
You don't need a photograph that would trend on Instagram, but a decent profile picture with good lighting and taken at least semi-professionally will help. 
Be patient and spend some time contacting singles and letting them know you are interested, just as you will have to respond to messages yourself. Sometimes it can take a month or more to find a good match for a serious relationship. 
FAQs
These are the answers to some of the most commonly asked questions about online dating to find serious relationships.
Is it possible to find true love online?
Yes, it is one of the most common ways for people to meet their significant other. Whether it is through dating apps or websites, more people than ever before are using online dating to connect with other singles.
Is it better to use a dating app or a website?
This is entirely up to you. Both have their advantages but it really is a personal choice. Some apps aren't available as websites, so that may play into your decision-making process. However, the major services all feature cross-dating platforms so it won't matter what kind of device you use.
Is online dating expensive?
This depends on the service you use and how long it takes you to find a match that works for you. Generally, you will have to sign up for a subscription service when you start to date, but if you just keep an eye on the auto-renewal for monthly payments you can avoid wasting money.
Be cautious with any online purchases for credits or gifts. These usually don't pay out as much as you would hope they could and they may not be worth the cost.
Our final thoughts
Online dating is a great way to find new relationships, but if you are looking to find a serious relationship, it's a good idea to take online dating seriously. Take some time to research which apps best fit your needs to get the most out of dating and find your next serious relationship as soon as possible.