Elite Singles
Educated singles and academics
Best for mature men and women who are ready to settle down
13 million members from countries all over the world
eharmony
Trustworthy, successful & safe
Use a dating service millions of people swear by
Psychology-driven matchmaking system
Silversingles
Only for men and women from the age of 50 and older
Lesbian and gay seniors are welcome!
Over 318k new registrations per month
MatureDating
Finally find the right partner for you
Meet singles in their fifties for free!
Easy-to-use even if you're not a tech pro
PassionMature
Cougars, lesbian senior hookups and milf chats
Search by gender, age or photo only
Only email-confirmed users
Looking for different dating sites?
The best over 50 dating apps and websites
For people who are older, dating after 50 can feel like a daunting task. This is on top of the other things that can make dating over 50 difficult, like children, divorce, and more.
There is no reason to feel intimidated by the prospect of dating over 50. It can be fun and there are a lot of over 50s men and women looking to forge meaningful romantic connections. Even before lockdowns, most older daters were using online services for dating to make it easier.
Now, dating online is the norm, and it makes for a more efficient way to find and meet your date than ever before. In fact, here are some of the leading dating services for over 50 singles in the USA:
OkCupid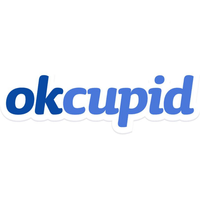 One of the things that makes OKCupid so popular with older daters is that it features a clear and easy-to-use interface that the over 50 crowd enjoys. Thanks to their advanced matchmaking and search features, it's not only easy to meet new users, but it is fun and exciting too. One of the good things about OkCupid is how well you can share pictures and information with matches. This makes connecting with people an engaging experience even if you don't match up in the end for a date. Unfortunately, the site is not strictly for the over 50 singles out there, so there are many users that may not fit your dating preferences.
Silver Singles

For singles who are over 50 in the United States, there are few sites like Silver Singles that cater exclusively to helping seniors meet their soulmate like they do. What makes Silver Singles stand out is their dedication to matchmaking for serious, happy relationships based on love for a population that is entirely 50+. This is good for professionals over 50 who are dating and want to meet someone in their age range, or for anyone who is dating close to retirement. They also boast a user-friendly interface that makes using their mobile app or website a breeze for the over 50 crowd. Of course, you will have to upgrade into their premium subscription to get the most out of the site, but it is well worth it.
Match.com

When it comes to online dating, Match is one of the largest and oldest in the industry. As such, the app has seen a lot of success over the years getting members to meet people for lasting and loving relationships. Online dating here is also great for people who are 50+, as the site and app are designed especially for middle-age to older users. A good thing about the site is also that you can easily find out a lot about a user from the profile they have, and if you meet someone you like you can easily share pictures and contact information. Of course, you will need to subscribe to a paid account to get access to all of Match's features, but that is how the terms for online dating usually go and is normal.
EHarmony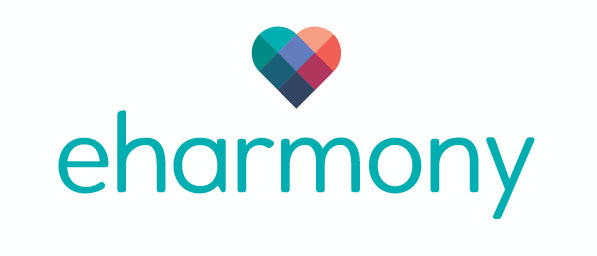 Launched in 2000, Eharmony is one of the best leading online dating services for serious relationships, especially with the over 50 crowd that wants to take the time to find true love with help from one of the best sites for dating.

Eharmony is most popular for older singles who are looking to get back into the dating game, making it exceptional for over 50 people. Because of this, your odds at meeting a new senior date is quite high with Eharmony.

On top of this, a good thing about Eharmony is that their success has helped to make their site and app very effective at matching for serious relationships, even marriage. You will need to pay for the features that will really connect you with others, but doing so will get you all the resources you could want for a successful relationship.
Elite Singles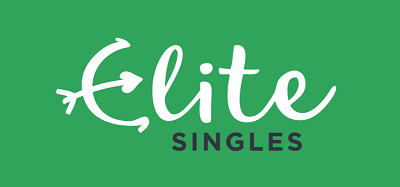 If you are a professional or someone that is nearing retirement, Elite Singles is the perfect online dating site for anyone over 50. What makes them so popular is that their members are almost exclusively older people who are successful and doing well in their careers.

This is good if you are also someone who has spent a long time prioritizing work but would now like to find romance. Even if you are someone who might not call themselves elite, you can still find singles who want your companionship and to have fun with you in a loving relationship.

As with many of the best Christian dating sites, you will need to pay for a premium membership to unlock all features.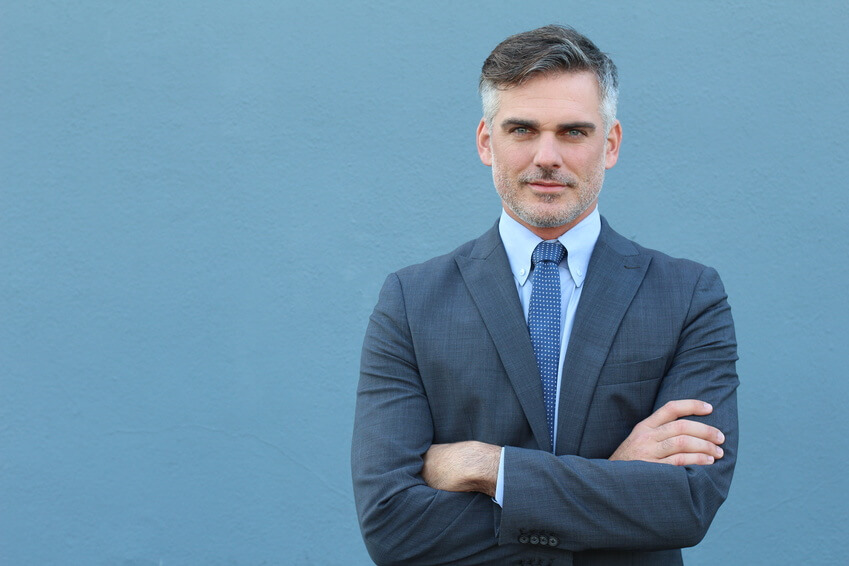 What should you consider when choosing the best 50+ dating site?
Dating websites are by no means a new concept, but they have made many advances in providing services to singles of all ages. There are plenty of US based online websites that let you search an extensive database of mature, like-minded singles with the aim of finding love and companionship.
There are some things that you will want to consider when you create an account on a dating site, however. Especially if you want to meet someone that you could spend the rest of your life with. Take into account your own situation, as in whether you have kids, emotional baggage, and so on.
Using sites and apps in mid-life are a great way to help you find a partner of a similar age with common interests. Clarify for yourself what your own interests are and make it clear in your profile. Utilize search features to match with people who fit the terms of an ideal relationship for you.
This will necessitate you having a strong grasp of how technology works. If you want to start a relationship of love with men and women on dating sites, you will need to take the time to learn how the app or website works. Fortunately, it's easier than it looks.
Finally, take some time to test out different sites and get a feel for what you like most. You can meet the love of your life and start a lasting relationship on any dating sites that are good, so don't worry about using one just because you are supposed to. Sign up with one that you actually like.
Pros & Cons
Pros
You can profit from experience, which means knowing what you really want in the later stages of life. When dating over 50, you'll have the benefit of knowing all of the things you didn't when you first started dating
You are a much better judge of what you want and of people than you were when you were younger
Most people who are 50 plus and dating also have a better ability to understand people, making you more empathetic to others. This can help a great deal when you are looking for a partner


Cons
Getting used to modern dating means you'll need to get used to the modern ways of dating, such as using technology, especially with lockdowns and Covid making it harder to meet in person
Dealing with 'baggage' of your own or from a partner. Whether it's in the form of children or the emotional impact of being widowed or divorced, you'll need to accept both your own baggage and that of potential matches to find love again
Tips & Guides for Dating After 50
What to do to make dating over 50 successful?
If you want to meet women or men for a loving relationship after 50, there are a few things you can do to make it successful. Some of these tips are basic, but are important nonetheless:
Make sure that you upload a picture that is of a good quality. Check the terms of what pictures are allowed, and don't put it off! People will judge your profile at a glance with the kind of picture you have up


Really take the time to fill out your profile with information that is honest. Don't lead on someone with fake profile information, and don't assume "less is more". Filling it out helps you to connect with other users accurately


Take the initiative and contact the women and men who catch your eye. You never know where a conversation might take you, and you can't just assume women and men will contact you first always


Although you don't have to, it might be worth signing up to multiple dating sites to cast your net as wide as possible. You don't need to subscribe to a paying membership for all sites or even any of them, but having at least one with a subscription will improve your odds


If you can't find any matches locally, consider broadening the scope of your searches. Long-distance relationships with men and women are more common now than ever before, so don't be afraid to try


What makes over 50 dating work and why is it on the rise?
Dating for people amongst the AARP crowd has gained a lot of popularity in the past few years. There's little to wonder why, too. With the Corona virus still rampant and people staying home to keep safe and healthy, online dating is now the norm for starting relationships and finding love.
Many sites like OkCupid, Match.com, Eharmony, and even Tinder have always catered to older singles looking to find love online. Now, however, as these sites gain more experience and a larger userbase from an aging population, online dating has become even more effective.
Just looking at Facebook shows how much the internet has become a place for seniors to mingle and enjoy communities online. Online dating services are no exception, and people who are over 50 have been finding love and happiness through dating sites and mobile apps more and more.
The experience is also one of optimism and of time well spent, as many find love and companionship. That isn't to say that others are not looking to take advantage of the loneliness of old age persons. Fraud is still an issue, but thanks to better user profile filtering it is safer now than ever before.
It helps that many of these offer great user interfaces and new ways to share information about yourself, be it through personality tests, videos, or just text messages. There's also the benefit of these services being flexible for either websites or mobile apps so that anyone can use them.
For the over 50 crowd, especially as more people hit that point in their lives, these sites have always maintained a high level of user friendliness. It has been what made them work in the past and continues to help them as more and more people sign up with 50+ dating.
FAQ about dating over 50
Hitting middle age can put people into a whirlwind of changes, some greater than others. Sometimes these lead people to return to the world of dating, and it can be an entirely different experience than what they remember.
To help ease you back into this dating experience, we've answered some of the most frequently asked questions about dating over 50.
What do men in their 50s want in a woman?
At this age men are usually trying to find a woman who can respect their time and space, as most men by now have a pretty established routine and way of life that they are used to. They're also looking for someone who is honest with them, and is ready to settle down sooner than later.
What are the rules for dating online after 50?
You always want to be open and honest with your profiles. Every exaggeration or gray area is just going to put you into a position where you will match with someone you aren't interested in. Put effort into your online conversations. Avoid being too curt with your replies, as you want to show your prospective date that you are, in fact, interested. Avoid clichés in your profile and messages. People are more likely to suspect you are a bot or a scammer than an actual date partner.
How long to date someone before moving on to marriage?
We would say that, on average, you should wait at least 3 years before you move on to marriage. However, many people jump into after only a year or so and seem to do well, so it really depends on your situation. To be safe, give yourself some time to make sure it's the right decision.
We also wrote reviews for the following sites