Chat and Date Review, Updated 2023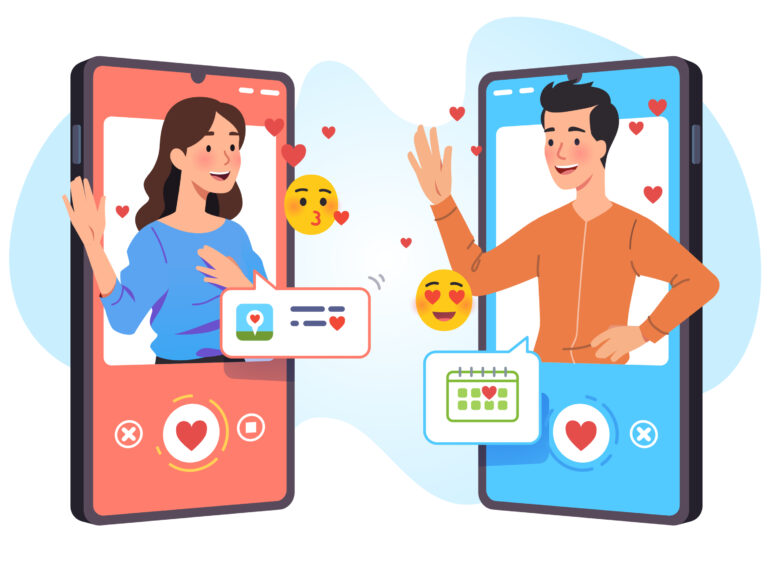 Our Chat and Date review covers everything you need to know about the dating app before signing up. Read on to gain insight into who Chat and Date is for, pros and cons, features for each kind of membership, costs, and more.
Formerly known as Hot or Not, Chat and Date developed out of a realization that the service could be used for matchmaking. This idea was realized when Hot or Not was sold to Bumble, Inc, and it has since grown to be a contender with some of the best dating apps.
Overview of Chat and Date review
Chat and Date focus is on younger audiences, emphasizing the mobile-friendly nature of the swipe left or right trend that Tinder popularized. Our Chat and Date review found that elements of Hot or Not still remain in the service, which meshes well with the swiping nature of the app.
One of the primary uses for Chat and Date is entertainment. Unfortunately, our Chat and Date review found that for either casual dating or long-term dating, Chat and Date was lacking in really making matchmaking come to fruition.
In writing this Chat and Date review, we see that most users were still looking for having photos rated and looking for sexy photos of other users. This is similar to how Hot or Not originally worked.
However, our Chat and Date review did find many users enjoying the chat feature. Outside of dating, Chat and Date works really well for flirting, online sexting, and just chatting with others for fun.
When it comes to relationships, there's little to really start encouraging dating, much less to keep it up. If you are looking for just having fun though without any form of dating, then our Chat and Date review would certainly recommend giving it a try.
Pros and cons
Pros
A million members are online at any given time
Your purpose can be to make new friends, chat, or date
Profile pictures are free to view
App is user-friendly
Sign-up is easy to do and flexible with how you do it
Cons
Site is geared more toward fun and social chatting than dating
Can be expensive quickly between credits and membership
Profiles are viewable by public by default, not just Chat and Date accounts
Facebook will import all your photos
Chat and Date review of credits and membership
To really get the most out of your Chat and Date experience, you will need to use credits and possibly upgrade to a premium service. However, our Chat and Date review suggests you try the free version first.
Chat and Date review of credits
Credits can be used for a lot of different things, including chatting with others and improving your popularity on Chat and Date.
Rise up to first place –Get seen by more people
Get featured now! – Be seen on every page in your area
Get shown more – Be shown more often in encounters
Give the perfect gift – Give the person you like most a gift they'll remember
Add fun stickers to chats – Add fun stickers in Chat and Date's chat
Meet more 'Chat and Date' users – Meet more people in encounters
Chat to more people – Chat to 5 more people
I'm online – Notify girls that you are online
The costs for credits on Chat and Date are: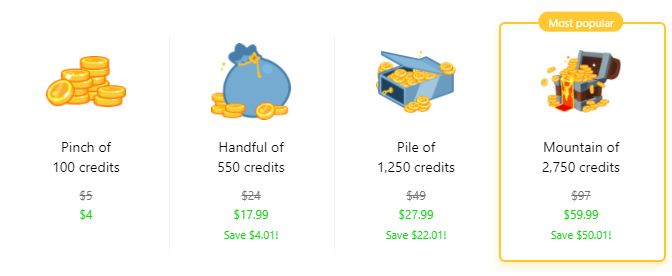 | | | |
| --- | --- | --- |
| Credits | Cost | Savings |
| 100 credits | $4 | $1.00 |
| 550 credits | $17.99 | $4.01 |
| 1250 credits | $27.99 | $22.01 |
| 2750 credits | $59.99 | $50.01 |
Chat and Date Premium
Our Chat and Date review found that users could do the following with a free membership:
Profile creation
Upload unlimited photos
Get matches
Chat with users
Browse through profiles
View photos
However, with Chat and Date Premium, you can do the following:
Access users who liked you
Find out who added you as a favorite
Be the first to chat with popular users
Undo your "no" votes
Have your messages read first
View other users' profiles invisibly
Chat with users the moment they join
Our Chat and Date review found the costs for the premium upgrade to be as follows:

| | | |
| --- | --- | --- |
| Length | Total Price | Bonus and Savings |
| 1 day | $3.39 | Save $1.61 |
| 1 week | $7.99 | Save $18.01, 4 days free |
| 1 month | $27.99 | Save $71.01, 21 days free |
| 3 months | $65.99 | Save $201.01, 70 days free |
| Lifetime | $169.99 | Save $805.01, Just one payment |
Registration process and profile creation
Our Chat and Date review found the registration process for Chat and Date to be very fast. Your initial sign-up takes just a moment, and you are free to create your profile later when it is more convenient for you.
Chat and Date review of User-friendliness
Registration is a quick and easy process no matter if you do it with Facebook or your own email. It will only take a moment and all you need to do is verify your account with a valid email address to get started. This made our Chat and Date review experience nice and is a great thing for user-friendliness.
The profile is quick to set up and can be added to at any time after you register. Fill it out as soon as possible to get your popularity as high as you can sooner than later!
Chatting with others is simple to do, as long as you have the credits for it. The overall service can be a little expensive, especially if you plan to do a lot of chatting. However, Chat and Date is a very user-friendly service overall.
Contacting users with Chat and Date
To contact another person and begin chatting you will first need to swipe right or click on the heart icon to say that you find them hot. If they do the same to you then you can begin chatting via their Encounter system, which is the primary feature of Chat and Date.
How to contact another user:
Swipe Right or click on the heart icon for someone you like
You can view more information on their profile now
Select Chat
Type out a Message and click 'Send'
Chat and Date review FAQ
We have answered the following frequently asked questions about Chat and Date to give you more insight into how to use the service.
How do I get rated on Chat and Date?
Simply wait for users near you to view your pictures and rate them. You can also spend credits to appear in more searches and members will automatically show up more often.
How do I see my rating on Chat and Date?
Your score is available on the right side of your account. Our Chat and Date review found that you could improve this score by uploading new photos, spending credits, and getting more involved with chats.
Hot do I delete my Chat and Date account?
Click on the gear icon on the upper right corner of the web page. At the very bottom of the page you'll find 'Delete account'. Click this and then follow the instructions.
What are Connections on Chat and Date?
Connections are made when you and a user swipe right on each other's profiles. You can then start chatting.
How do I change my location on Chat and Date?
In your profile, just click on the pencil icon next to your current location and either enter a new one or select one from the dropdown menu.

If you cannot use or see the pencil icon when trying to change your location it is because of one of these reasons:
You are using the mobile app and the website at the same time
You don't use the app and your browser's location services are not providing the site with accurate coordinates
How do I put in my interests on Chat and Date?
To add interests, just visit your profile and either select interests from the available categories or add your own (these will need to be approved before they appear on your profile, so please don't write anything offensive).
Company information

The site was founded by James Hong and Jim Young, two friends, and Silicon Valley-based engineers. Since then it was sold for a rumored $20 million to Avid Life Media, owners of Ashley Madison. It is now owned by Bumble, Inc.

Address:
20 Eglinton Avenue West Suite
1200 Toronto
ON M4R 1K8 Canada
We also have reviews of all these dating pages