Pisces Woman Compatibility: What Zodiac Sign is the Best Match for a Pisces Woman? (Updated 2023)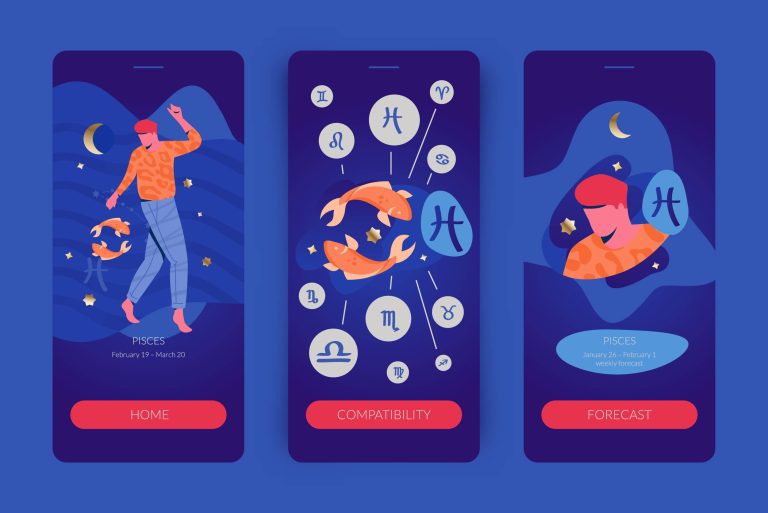 Calm, thoughtful, and often introverted, the Pisces woman might seem hard to get. However, once she opens up to you, you will discover an extremely loving and romantic woman. Whether you are a Pisces woman or you want to date one, you might want to learn more about Pisces woman compatibility with other signs. Read on to find out what's the best match for a Pisces woman.
Potentially conflicting: Aries man and Pisces woman compatibility
The Pisces woman will be intrigued by the Aries man due to his decisiveness and courage, which can be borderline reckless, and find him irresistible at first.
But the Pisces woman is a calm, thoughtful person who in the end will get frustrated by the Aries' impulsive and impatient way of being.
Things could still work out between them, but the relationship will have conflict.
Similar values: Taurus man and Pisces woman compatibility
The Taurus man's sensual and affectionate personality will be a major source of attraction for the Pisces woman.
Additionally, the Taurus does not care much for a social life, which is a bonus for the Pisces woman who also prefers a smaller social circle rather than big crowds.
Both have similar values regarding family life and traditions. They might experience some misunderstandings, but the relationship can still be successful.
Not easy-going: Pisces woman and Gemini man Compatibility
These two are very different: the Gemini man can be unpredictable, puzzling the Pisces woman, who just can't seem to understand him.
Unfortunately, asking him for explanations would only undermine the trust between them. They will need to find a way to overcome these issues, as it makes their relationship quite difficult at times.
On a positive note, the Pisces woman is very supportive of Gemini's creativity.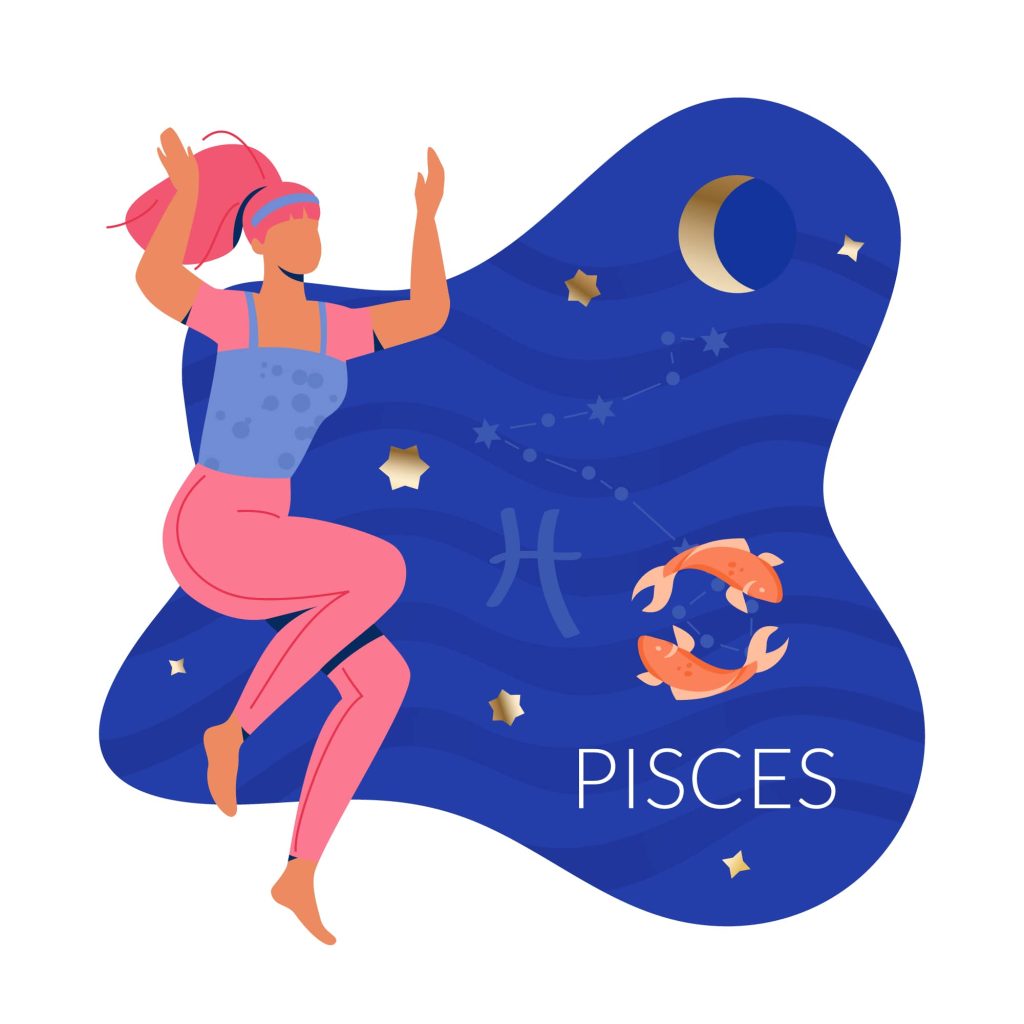 Very romantic: Cancer man and Pisces woman compatibility
These are two signs that have one thing in common: they are both very romantic, which is great in bringing them together but can also be an issue when they stay in a dreamy romance state and ignore issues that come up.
There is also a tendency to be pessimistic, but if they understand how to get to the bottom of the issues, things could work out.
In fact, none of this means the relationship is doomed. They can have a great partnership, especially since the Cancer man is a gentle soul.
Incompatible: Leo man and Pisces woman compatibility
The Leo man and Pisces woman are better off as friends because they are not compatible as a couple.
The Leo man tends to be controlling and possessive, which will not please the Pisces woman. On top of that, the Pisces woman enjoys her solitude and certainly does not like the idea of having to explain herself to anyone constantly.
For these reasons, their relationship will not work.
A need to adapt: Virgo man and Pisces woman compatibility
The Virgo man is reserved and quiet and does not have a particularly cheerful personality. This will be very attractive to the Pisces woman as she will feel understood by her Virgo partner.
However, as the relationship progresses, they will have many disagreements, especially concerning their domestic life.
They will both have to adapt to each other if they want the relationship to work. The Virgo man will have to be attentive to his partner, and the Pisces will also learn to accept the personality traits of the Virgo.
Melancholic: Libra man and Pisces woman compatibility
These two will have a lot of chemistry as they are both sensitive, leading to a passionate relationship in the beginning.
However, the Pisces woman is too melancholic for the Libra man. Their personalities together will lead to a monotonous relationship and in the end, both will be dissatisfied.
Intellectual yet explosive: Scorpio man and Pisces woman compatibility
The Pisces woman and the Scorpio man will seem like a good fit at first, particularly because they connect on an intellectual level.
However, the Scorpio man tends to be dramatic while the Pisces woman tends to be more melancholic. This will lead to explosive arguments that they will have to learn to deal with.
If they learn to understand each other and try to adopt a positive perspective instead of dwelling on the negative, things could work out.
Not a great fit: Sagittarius man and Pisces woman compatibility
Their physical attraction toward each other will lead to the formation of a relationship that unfortunately will encounter many issues.
The Sagittarius man and the Pisces woman are too different and will have both basic disagreements and deeper issues. The Sagittarius man likes to take risks and is adventurous, whereas the solitary Pisces is moving along a different, more discreet, and safe path.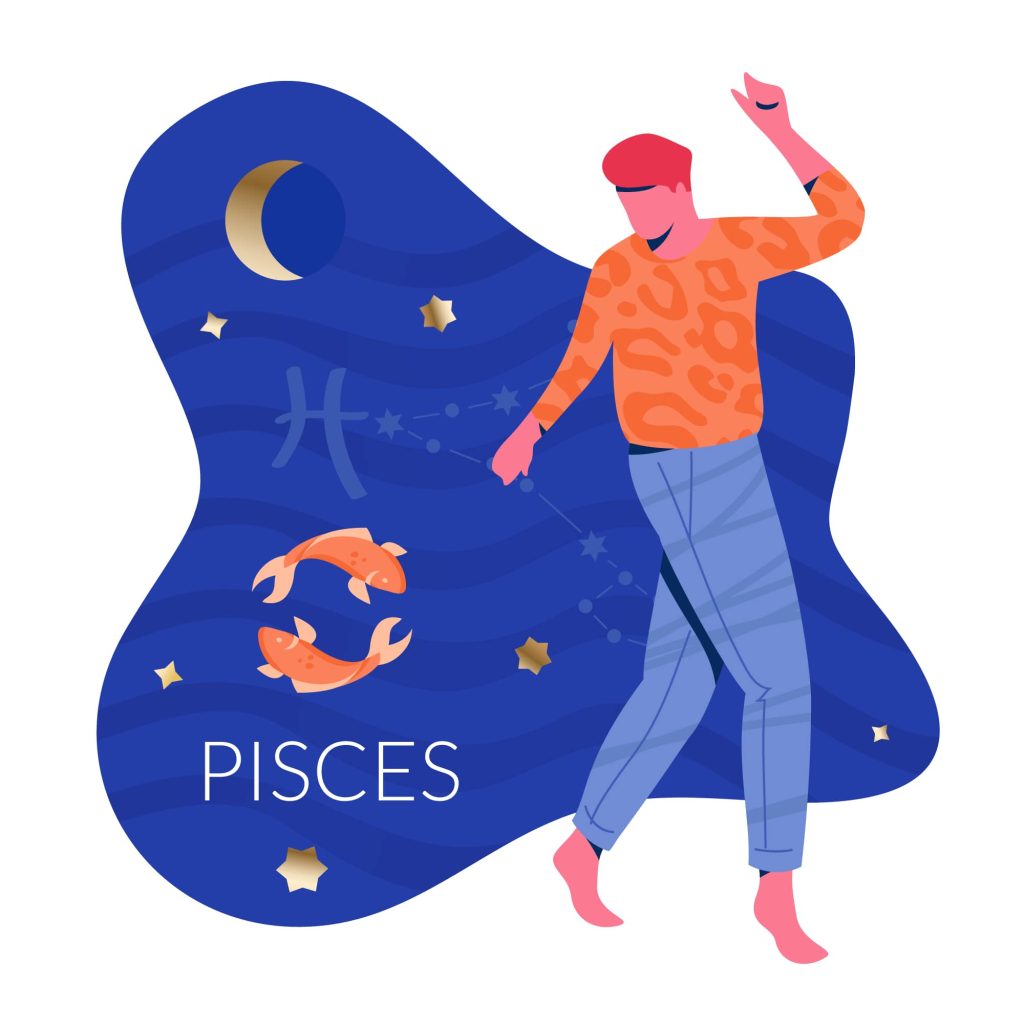 Supportive and loving: Capricorn man and Pisces woman compatibility
This couple complements each other in a lot of ways. The Pisces woman offers different perspectives to the Capricorn man, helping him overcome challenges.
Pisces will support him in every way, particularly regarding his profession. It is important that the Capricorn man understands that the Pisces is a sensitive soul and protects her from harm.
Together they will build a supportive, loving relationship full of feelings for each other.
Different yet compatible: Aquarius man and Pisces woman compatibility
Both the Aquarius man and the Pisces woman tend to live in their own world, and yet they understand each other deeply on a spiritual level. This can seem like they are uninterested in the outside world, but that is not the case.
The Aquarius Man is very attracted to the inner world of Pisces, which brings him peace.
Surprisingly incompatible: Pisces man and Pisces woman love compatibility
Two Pisces do not make a good couple. Despite their similar personality traits, they will actually tend to bring out the worst in each other.
No matter how much they try to understand each other, they will not be able to. In the end, they will end up hurt because they are both similarly sensitive.
Additionally, they are surprisingly not on the same page regarding domestic and financial matters, which will contribute to a lot of arguments and conflict. In the end, it's just not a good match.
Dating apps for Pisces women
Now that you know more about Pisces woman compatibility, it's time to find your next date.
These are some of the leading dating apps in the match-making market. Sign-up today for free:
Our final thoughts: what's the best match for a Pisces woman?
Because of the introverted personality of the Pisces woman, she may be difficult to get to know. Zodiac signs such as Aquarius, Cancer, Taurus, and Capricorn may have an easier time dating a Libra woman since their Libra woman compatibility rating is high, and they will be able to join her in her world or intrigue her enough to make her join theirs. Keep in mind that love and relationships often come down to the individual.