LatinAmericanCupid Review, Updated 2023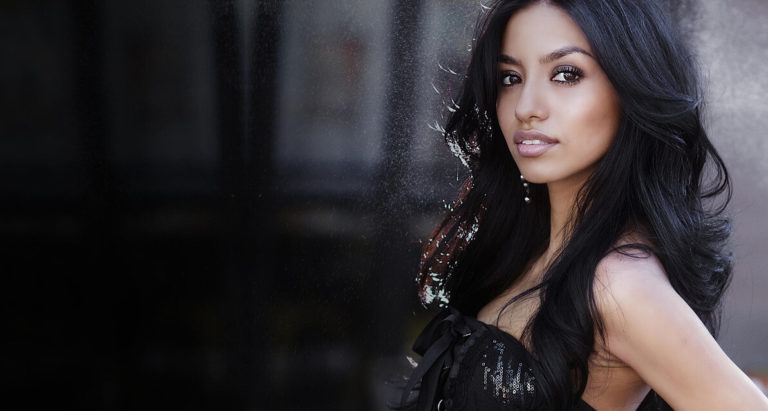 Are you looking for that Latin love Cupid to start a whirlwind romance with? If you are, then LatinAmericanCupid, a site owned by the renowned Cupid Media, offers you one of the best ways to get into the Latino dating culture with Central- and South American men and women.
LatinAmericanCupid is a latin online dating site and those interested in dating within the South American community. The site has over 3 million users worldwide, giving you the best chance at Latin dating and even setting yourself up for a foreign marriage!
The site is focused on singles from Latin American countries with Hispanic descent, which includes people from Mexico, Brazil, Colombia, Peru, the Dominican Republic, Venezuela, Ecuador, Chile, Argentina, Puerto Rico, and Cuba.
To show you why we think LatinAmericanCupid deserves the praise it gets, we review the site and look at its members, the user-friendliness of the website and the mobile app, and its prices.
If you wanna increase your chances with latina singles singles make sure to check out our ranking table for the best Latin dating sites!
Our Review
When it comes to Cupid Media's dating sites, LatinAmericanCupid holds up and maintains their user-friendly functionality and easy of use. We were most impressed with their strong verification system, which ensures a high-level of security for people using the site.

Whether you want to simply use the free features of the basic membership or the upgraded premium membership of either the gold or platinum accounts, you will find a lot to like about the site and will get plenty of opportunities for dating.

The site's layout was also quite pleasing to the eye and made it visually enjoyable to navigate from one page to the next. It's a simple, minimalist design that represents a modernized approach to dating which we appreciate and recommend trying.

There was very little about the site we didn't like. In fact, the only real downside we saw was that member profiles aren't mandatory to fill out, so you will sometimes get some profiles with little information. However, this was seldom seen.

Overall, the site offers a great way to get into Latin dating if you are interested. The reliability of Cupid Media ensures a secure and enjoyable experience that is sure to be rewarding for you.
🆓 Free profile vs paid profile review
When it comes to getting into the Latina and Latino dating culture, LatinAmericanCupid offers one of the best ways to smoothly transition into the scene. Users will see plenty of variety between the different memberships.
With that in mind, how do the paid and free LatinAmericanCupid dating experiences measure up?
Free membership
Create a profile
Add photos
See who's online
Search and browse profiles
View profiles
Show interest
Add to Favourites
Basic matching
Communicate with premium members
Gold membership
Communicate with all members
Live chat with instant messenger
Send and receive messages
No ads
Platinum membership
Platinum membership includes all the features that the Gold membership offers, along with the following:
Hide your profile and browse anonymously
Rank above other members
Double your profile space
VIP profile highlighting
Exclusive search features
Advanced matching algorithms
Translate messages
💰 Types of membership
LatinAmericanCupid has two different tiers of paid membership, each with three different options for how long you would like to subscribe for.
Gold membership
| | |
| --- | --- |
| Membership duration | Price |
| 1 Month | 29.98 USD / Month |
| 3 Months | 20.00 USD / Month |
| 12 Months | 10.00 USD / Month |
Platinum membership
| | |
| --- | --- |
| Membership duration | Price |
| 1 Month | 34.99 USD / Month |
| 3 Months | 23.33 USD / Month |
| 12 Months | 12.50 USD / Month |
Payment options
LatinAmericanCupid offers the following payment methods:
Credit card
Debit card
PayPal
Check
Bank transfer
Vouchers
Other country-specific payment methods
Please note that not all methods are available in each country. To see which payment methods are available in your country, check their payment page.
💡 How to reduce costs?
Try the free membership out
Even with the free version of the site, there are a lot of features that you can make use of when looking to start dating the best latin women online! Try out the basic matching and have a look at all the profiles of beautiful Latin women to get started.
This is a great way to give the website a test run and to see if you really want to commit yourself to it. But if you are interested in dating Latin people via an online dating community, then you will get a lot out of even the basic membership.
Take advantage of their payment plans
Once you have a feel for how the dating site works and would like to take the plunge into Latino dating culture online, check out the different paid memberships that the site has. If you are committed, then both the gold and platinum memberships have a lot to offer.
Try the 1-month plan to get a feel for the premium memberships and cancel before the end of the month if you aren't satisfied, as this will get you the best deal without costing you too much. If you do upgrade, the prices are all reasonable to boot.
📊 Membership structure review
How many LatinAmericanCupid are users in the US?
There are approximately 66,000 users in the United States and over 3 million worldwide. This is because most users are Latin American and are looking to date people outside of their respective countries.
LatinAmericanCupid's demographics of love
According to our findings, there is a predominance of younger users on LatinAmericanCupid. About 67% of users are between 18-34, making the site well-suited for younger to middle-aged users.
✍️ Registration process and profile creation
Time needed: 2 minutes.
Registering with one of the best Latin dating sites on the web is honestly very simple and takes only a few minutes to do. The registration process is quick and easy to do, and you can finish your profile later if you would like.
Signing upWhen you begin the registration process, you will be asked to give your first name, a valid email address, a password to use for the site, and details about your sex, age, and location.
Building your profileYou will now be asked to fill in information about yourself. There are several tabs to choose from to fill in that will help you to better meet Latin men and women. This includes answering questions about your personality and hobbies.
Decide what kind of matches you wantThe next big thing you should do to get started is define what kind of Latinos or Latinas you would like to start dating. This includes their basic information, appearance, Latin background, languages, and religious views.
Upload photographsThis is an optional step but having a profile photo will increase your chances of attracting the Latin men and women you're looking for. When you submit a photo, you will have to wait for it to be approved.

Your pictures will be subject for approval and should be reviewed within 12 hours of your uploading them.
Verify your accountThis is optional, but we recommend doing this if you are serious about Latin dating and would like to get the most out of the website. Under 'Edit Profile', click on the tab marked 'Verify Profile' and follow the instructions to prove you are genuine.

You will need to upload a government approved document, such as a driver's licence or a passport. You don't have to do this, but your profile will have a 'Verified' comment once you do that will let people know you are real.
📱 User friendliness
LatinAmericanCupid dating site review
The registration process at LatinAmericanCupid is like many of the other Cupid Media dating sites and is streamlined to give you a straightforward experience. Registering takes almost no time at all and is very easy to do.
Navigation
Like Cupid Media's other dating sites, LatinAmericanCupid offers a user-friendly and multifaceted navigational system for giving you the most optimized dating experience.
You can use their many features quickly and easily from any page, and the intuitive design will make going from messages to profiles and matches a truly seamless experience.
Profile
Your own profile and the profiles of others will have a wealth of information that you can add to and access. There is a lot of flexibility to what you can add to your own, and if others have filled their own in you will get to see a lot about the Latinas and Latinos online.
LatinAmericanCupid dating app review
The app functions smoothly and is a good alternative to the website if you are on the go. It does operate very similarly, so nothing is much different between the website and the app.
Registration
Registration is the same, taking no time at all.
Navigation
The navigation of the app is a little different from the site, being focused on giving a suitable mobile experience. The app works wonders though and is easy to use.
Adjusting profile
You can do this at any time, and it is simple to do. Just click on the 'Edit Profile' button at the top of the page.
✉️ Contacting users with LatinAmericanCupid
Sending a message for another user who is looking to meet the man or woman of their dreams is easy to do and can be done in just a few clicks.
How to contact another user:
Click on a profile that you are interested in
To the right of the profile picture you will see two buttons, 'Show Interest' and 'Send Message'
Click on 'Send Message'
Type out the message you would like to send
Click on 'Send'
👍 Pros and cons 👎
Pros
Identity verification through certified documents
Latin people seeking foreign marriage
Latin Americans who want to be in a relationship with someone from the same culture
Add a member to favourites
Message Filter
Profile pictures are visible to everyone for free
Available on Google Play Store
Cons
Automatic session timeout
No pre-registration email verification
Dominated by men
Messaging between Standard members is locked
Some members do not complete their profile information
Not available for iOS users
🙋 FAQs
I want to verify my identity. How do I send a coloured copy of my verification document/s?
To verify your identity, you will need to make sure that you have a scanned copy of a government issued document, e.g., your driver licence, passport, etc. Then follow these steps to verify your profile:
Go to the 'Edit Profile' page
Choose 'Verify Questions'
Click the 'Browse' button to choose your verification document
Tick the confirmation box and click 'Upload'
Once your document is uploaded you will be asked to fill in a brief form with your personal information you would like to be verified. Keep in mind that your verification document must meet the following criteria:
• It must be government issued, e.g., driver licence, passport, etc
• It must be a colour copy – black and white copies cannot be accepted
• It must include your personal information AND a photo
• It must be valid, i.e., not expired or cancelled
• Only .jpg, .bmp, .gif files can be accepted
I deleted my profile, but I want to reactivate it. Is that possible?
Yes, this is possible. You can reactivate your profile by logging into the site and filling out the short Request Membership Reactivation form.
My profile was suspended. What do I do?
If your profile has been permanently suspended, and you believe this is an error, you can email the service team at [email protected] with your request to unsuspend your profile. Your reactivation request will be reviewed within 24 to 48 hours.
What is the identity verification?
Identity verification is a way for LatinAmericanCupid to determine if members are who they represent themselves to be, thus creating an added level of security for you. The site would like to make your online dating experience as safe and hassle-free as possible.
We agree with LatinAmericanCupid's belief that the profile verification system will help protect members to a larger extent against non-genuine members and general predatory behaviour.
What happens after the identity verification?
Once you have been verified your verification status will be shown on your profile. This will let other members know that you have already gone through the verification process and that you are a genuine user that can be trusted.
I want to stop a member from further messaging me. How do I do that?
You can block a member from contacting you from several different areas of the site:
• Messages: click the "Block User" button while reading their message
• Member Profile: click the "Block User" button
• Instant Messenger: Click the "More" menu and then click "Block User"
Once you have blocked a member through one of the above methods they will no longer be able to contact you. You can see the members you have blocked by choosing "Block list" from the Activity menu on your member home page.
ℹ️ Company informations
LatinAmericanCupid is operated by Cupid Media, a leading international niche online dating network since 2000. The company is known for producing both country and gender-based online dating websites.
LatinAmericanCupid is catered for Latinos and like-minded people who want to meet their potential match.