NudistFriends Review, Updated 2023

NudistFriends is a website that caters to the naturism community. The site helps its members enjoy the nudist lifestyle. Like-minded people flocked to the site and the community has grown into an international alternative dating site with over 875,000 people!
Naturism includes people who are exhibitionists, enjoy their nudity, and natural living enthusiasts, and there is a lot of misunderstanding about this lifestyle. The site offers a lot of information about nudist lifestyles and how one can make their way into a community like this.
NudistFriends prides itself on providing a healthy, welcoming haven for anyone who is looking to practice Naturism. From beginners to veterans, NudistFriends provides everyone with something that they can value.
For anyone who is looking to enjoy the nudist lifestyle, there's plenty of information to be had here that you can read on their forums or from other members. You can even become a certified Nudists!
Our NudistFriends review looks at its features, the user-friendliness of the site and its prices.
NudistFriends overview
Sites that generally advertise an open community for something like nudists or naturism can be hard to come by, and when you read up on them and visit them you may often find them to be lacklustre.

Fortunately, NudistFriends goes out of its way to establish itself as a professional centre for this lifestyle. There is a wealth of information to read on either the forums or the blog that you can visit, and members are welcoming and supportive.

Unlike these other sites, NudistFriends is also focused on working as a dating site exclusive to this community and works well to connect people with this shared interest.

The site does leave a little to be desired with its sometimes-confusing layout, but the features it gives its users and the information you can read up on for dating in the nudist community are very good.

There are also many ways to look for help when it comes to dating that are on the site, making this an overall great place for anyone who wants to be a part of this lifestyle.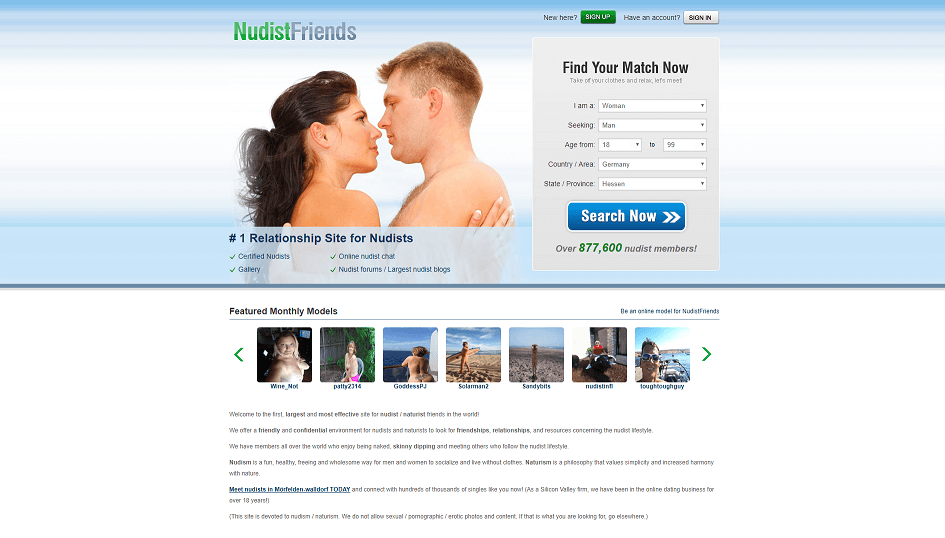 Nudistfriends review: Free vs paid options
NudistFriends provides a lot for both its free and paid memberships. We went ahead and compared them to show you how the paid and free NudistFriends dating experiences measure up!
Free membership review
Reply to messages / online chat
Initiate sending free winks
Members' first date ideas
Quick / Username / Gallery
Request access to private album
Upload and maintain a private album
Become a Certified Nudist
Post your own first date ideas and view others'
Post lifetime profile
Add up to 26 public photos and 26 private photos
Verify photos
Apply to be an online model and get profile highlighted
Post your questions to matches / friends and answer others'
Answer and view 'Fun Questions'!
Share photos on Pin
Access to "Spark" feature
Edit blog and forum messages with advanced tools
Check latest activities
Comment on profiles, photos, blogs and forums
Access to the mobile site

Paid Membership Review
Initiate sending messages / chatting online
Respond to others' first date ideas
Check online lists
Advanced / Saved / Keywords / Photo
Search by State / Province or Zip / Postal Code / City
See who has favourited me / viewed me / liked my photo
Priority with New / Verified members
View compatible matches / Reverse matches
View certified nudist list
View last login time
Hide others from search results
Add/edit personal notes on any profiles that catch your eye
Browse profiles secretly
Show up at the very TOP in searches
Prioritize & Highlight listing in search / browse results
Get highlighted as a featured member
Manage profile/photo privacy setting
Check "Likes me" on the "Spark" page.
Successful dating advice and safety tips (1,200+)
Receive priority customer care
Have your own account manager to enjoy more personalized services.
Nudistfriends cost
There is only one type of membership to register for when you upgrade to a premium membership, but you have three options for how long you would like your subscription to be before it either renews automatically or you renew it yourself.
Premium Monthly Plans
All prices are in U.S. Dollars.
| | | |
| --- | --- | --- |
| Nudistfriend Premium | NudistFriend Cost (Monthly) | NudistFriend Cost (Total) |
| 1 month | $29.95 | $29.95 |
| 3 months | $19.95 | $59.95 |
| 6 months | $15.95 | $95.95 |
1-Month membership automatically renews at the monthly rate until cancelled. 3- and 6-Months packages do not renew.
How to reduce NudistFriends costs?
Take advantage of the free site
Before you decide to put money into the site, it is always a good idea to explore what the website has to offer you and what you might be getting yourself into if you commit. NudistFriends has a lot to offer as a base for free users, so check it out!
Compare the monthly plans
If you are positive that you want to test the paid version of the site out, you can consider trying first the 1-month plan, which is about $1.00 a day to use, to see if you like it. If you do, the 6-month plan would be good to upgrade to, as this give you the best deal.
Who is on NudistFriends?
How many NudistFriends users are in the US?
There are currently over 50,000 registered users dating on NudistFriends in the United States and over 875,000 users worldwide.
NudistFriends's demographics of love
Most people looking for dating at NudistFriends are older, being over 45 in age. Additionally, the stats for the site indicate that there are slightly more men than women and only a small percentage of people aged 18-34.
NudistFriends sign-up process and profile creation
Time needed: 5 minutes.
The registration process is quick and easy to do but does require phone verification. You can finish your account later if you would like. You can join with either Facebook or Email.
Signing up

Choose whether you want to register with Facebook or email. Facebook will import a lot of your information for you, and email will require a manual registration.
You will need to state whether you are a man or a woman and what you are interested in. You will need to select an age range and then where you are located so that the site can make sure you will meet locals.

Phone verification

You will need to provide a valid phone number regardless of how you sign up. This is because NudistFriends uses phone verification to register you as a way of security. Input the code you receive via SMS on your phone into the site.

Choosing your photo

At this point you will be asked to upload a clear photo of yourself. Your photo will have to be approved first by the site moderators to make sure that it follows regulations.
Because Naturism is a sensitive subject, moderators take great care to make sure that photos are appropriate and not pornographic in nature.

Fill out your information

You can now write a brief "About Me" for the site, which will give a bit of information about what kind of person you are and the ideal match you wish to find. You can always edit this information later.

Start searching!

You can now begin looking for potential matches by browsing through locals who are on the site as well. Look based on location, age, and interests. You can also start to chat people up who you find interesting.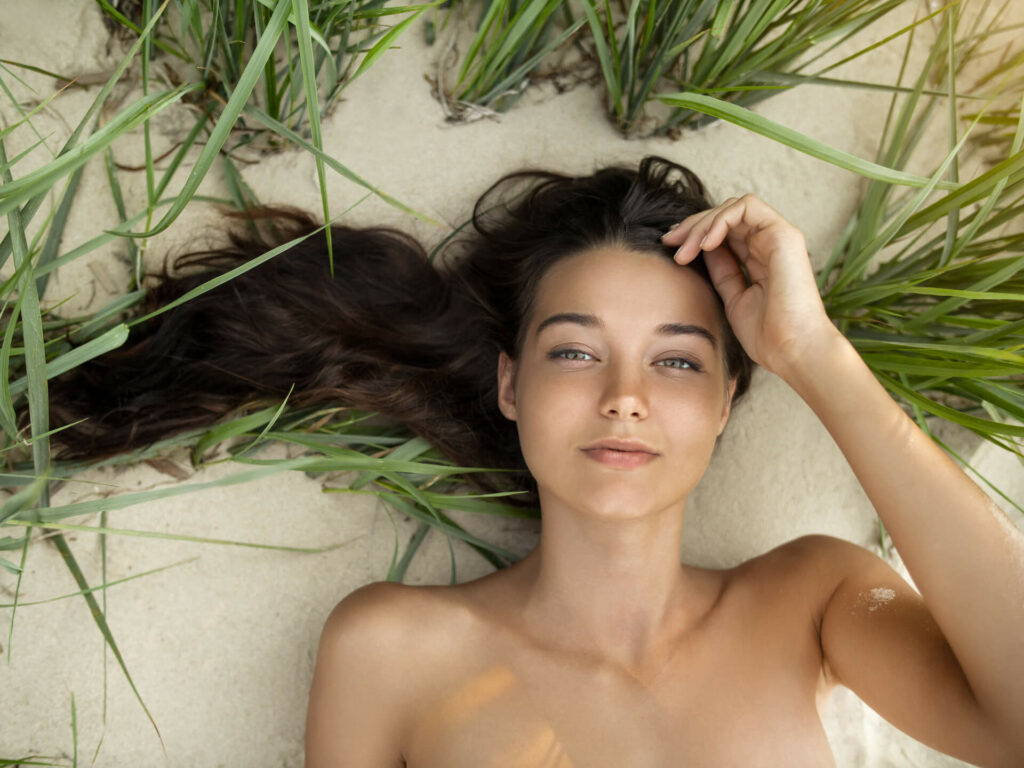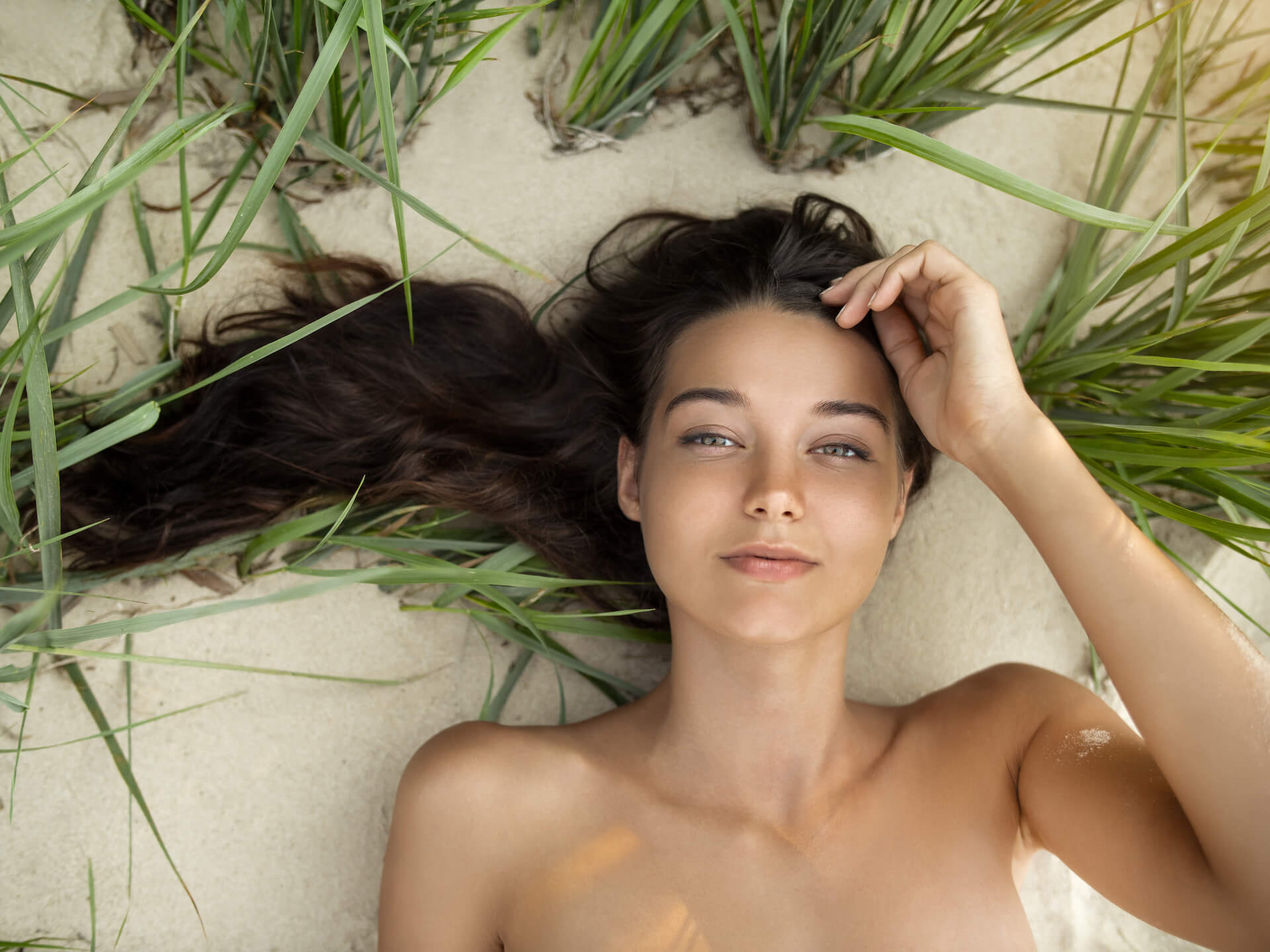 NudistFriends review: Ease of use
NudistFriends dating site
Registration
The registration process is smooth and can be done relatively quickly. The need to verify your account with a code sent to your phone is a little restrictive but is done for security reasons and can be understood as necessary to ensure members are real.
Navigation
The site's navigation functions smoothly and allows you to transition from one feature to the next. The main page also gives you plenty of options and profiles are presented in large, easy to view images with their details listed below.
That said, the site can feel a little unintuitive with its layout and doesn't always have the clearest placement for certain buttons and notifications. However, once you are used to it the site should be fine to use like any other.
Profile
There is a lot of stuff that you can put into your account which helps a lot when you try to meet someone new. This also means that you can look up a lot about other people, provided they also took the time to fill their own information out.
NudistFriends dating app
There is sadly no mobile dating app which goes along with the site. However, when you access the site on a mobile browser it has a compact, well put-together, and organised look which goes well with the minimalist style of the site.
This mobile version of the dating website is free for you to access and use and does not require you to download or install anything.
NudistFriends chat features
If you are a free member you will only be able to reply to chats and messages. As a paying member you can initiate conversations as well. Making contact with someone is easy to do and only takes a moment to get started.
How to contact another user:
Click on a profile that attracts your attention
Visit their profile page and click on the message box
Type out the message you will like to send
Click 'send' and your message will be underway
Remember, you can only send messages if you are a paying member. If you need help with getting the chat features to work, you can either visit the FAQ section of the site or contact NudistFriend's staff for assistance.
NudistFriends Pros and cons
Pros:
Active and successful niche dating and social networking site
Plenty of features freely available to anyone who registers, including forums and messaging
Users are friendly and open
Large userbase
Pictures are readily viewable
Easy to navigate
Spark feature (like tinder's swipe left / right)
Cons:
Forums seem a little empty
Many profiles are empty or not visible (chosen by members)
Does not have a clearly accessible app
NudistFriends FAQs
Can you tell me how the charge will appear on my billing statement?
When you spend money at NudistFriends, it will show up as a payment to SuccessfulMatch. They are the parent company of Nudist Friends as well as other dating sites. Their name will show up for billing purposes as well as a way of discretion.
How do I delete my profile?
To cancel, click on "Settings" under the 'gear' icon on the top navigation bar. Choose "Membership Settings", then click on the "Delete account" tab. Enter your password and hit the "Continue Cancellation" button.
How do I pay for my membership?
There are several ways to pay for a dating membership at NudistFriends:
Credit Card – Visa, Mastercard or American Express
Visa or Mastercard Check Card
PayPal
Personal Check or Money Order
How do I post a photo?
You can upload a photo for dating directly from your computer or phone. Just click "Profile" in the top navigation bar and then select "Add/ Manage Photos" and follow the instructions. There are 4 ways to upload photos listed on the NudistFriends dating site.

Option 1: Upload your photo to profile.
Sign in to NudistFriends.com using your username or email address and password.
Click on "upload photo" to choose the photo you'd like to add.

Option 2: Connect with Facebook.
Click on Connect with Facebook
You may be asked to enter your Facebook username and password if it's your first time using this feature.
Select the photos you wish to upload from your Facebook albums.

Option 3: Email your photos to NudistFriends
You will send the email to: [email protected].
Attach the picture in the email and send it to [email protected].
Please ensure your photo is larger than 144*144 pixels and less than 10MB in gif, jpg (Jpeg), PNG, TIFF or bmp format.
No illegal, offensive, copyrighted, pornographic, racist, child inappropriate or other photos prohibited by our Service Agreement will be permitted.
Your photo(s) will be uploaded to your profile within 1 business day.

Option 4: Add photo to the mobile site.
After log into your account in your mobile phone browser
Go to "My profile"
Tap the "Add photo" button to upload photos.
How long will it take for my photo to appear on Nudist Friends?
The average approval time for photos/profiles is about 24 working hours. It is possible that the approval time takes longer if there is something which causes a complication, or there is a large influx of new users.
This is because the staff needs to approve each photo to maintain the quality of the matches available. If you want to get some sort of express approval, you can try to reach the site administrators through their phone at 1-416-628-1072.
How do I hide my profile on Nudist Friends?
All you need to do is click on the "Settings" item under the gear icon on the top navigation bar and click "Profile/Photo Privacy Settings" after login.
How many winks are allowed per day on Nudist Friends?
A maximum of 50 winks is allowed per day.
Related Reviews