Best Muslim Dating Sites & Apps in 2023
Single Muslims can sometimes run into roadblocks when looking for companionship and love in their city. However, every person deserves to be happy in their relationship and find a companion who shares their beliefs. Muslim dating websites and apps make finding other Muslim individuals easier than ever, no matter where you are in the world.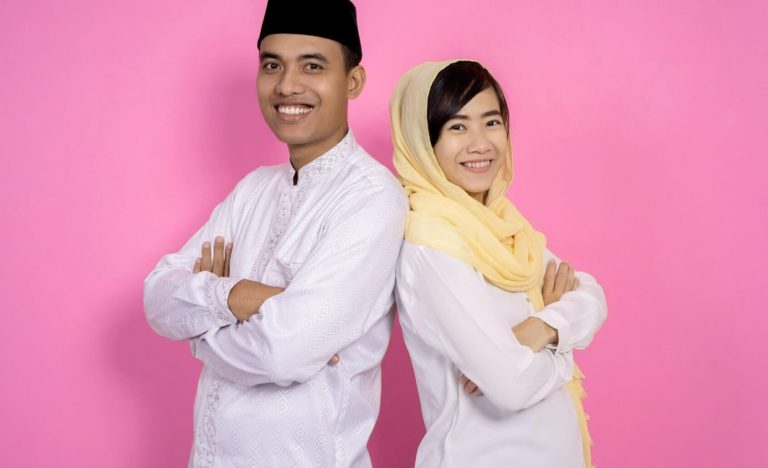 If you are a practicing Muslim who is ready to find a companion for casual dates or a long-term relationship, Muslim dating apps and websites can help put you in touch with single Muslims. Read more details about Muslim dating in your city here.
Muslim dating recommendations
Here are our recommendations for the best Muslim dating services. Sign up today for free!
Looking for different dating sites?
For many Islamic singles, deciding whether or not to use a Muslim dating website or app can be difficult. In addition to considering their own wants, they may also have to consider the wants of their family and the religious beliefs surrounding Islam and whether it is acceptable.
However, if you want to date within your faith, chances are that there's an app or website out there that ticks all the right boxes. You'll find sites that cater to those who aren't comfortable with the idea of premarital sex and for those looking for marriage or Nikah.
As modern online dating becomes the best way to meet single men and women for the purpose of finding true love, practitioners of Islam have joined the online dating world as well. Many men and women can find their ideal woman or man thanks to these dating sites.
The best Muslim dating sites and apps
Of course, the best dating sites for Muslim dating are those that are run by Muslims. This ensures that the site has a good understanding of the community's religious beliefs. This is also known as 'halal dating' as it follows all the strictures of traditional courtship and a committed relationship.
For matches to help you start your dating experience online, look here for dating services that offer free registration for your profile. Here are the most popular dating sites and apps that encourage a healthy, happy, and traditional relationship for Muslim singles:
Muzmatch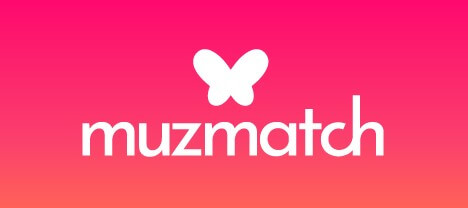 This is one of the most popular communities for single Muslim men and women online to date. Muzmatch is popular because it offers a halal, free, fun way to meet a partner for the purpose of marriage. The path to Nikah is ensured to be halal thanks to their emphasis on the values of a truly Islamic relationship. This is good if you are focused on a traditional relationship that is based on a love for Allah. Of course, you can also join the site if you are not Muslim yourself but would like to date someone who is. If you are strict about your relationships and faith it may be an issue. You can filter these members out though.
EHarmony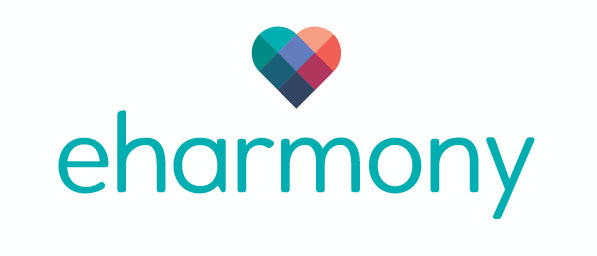 Although EHarmony is not strictly dedicated to Muslim or Halal dating, it is one of the most successful online dating services to match singles who want a relationship that is based on love and faith.
This is good if you want to take a broader approach to Muslim dating, as you can be flexible enough with your searches to include non-Muslims as well.
Of course, if you are looking for a strictly halal dating site, EHarmony might be difficult to guarantee that. However, if this is not so vital for you, you can and will find many Muslims who enjoy online dating with EHarmony.
Elite Singles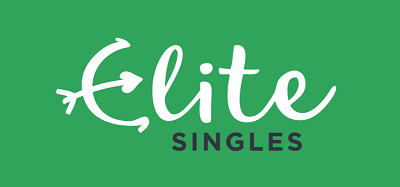 As one of the leading online dating sites that caters to helping singles find partners who are career oriented and motivated to succeed, Elite Singles is a great dating service for modern online Muslim daters.
They are especially good if you are happy to match with a woman who has prioritized her success alongside her faith in Islam. Of course, traditionalists for Shia dating or other forms of Muslim faith-based dating shouldn't expect a halal spiritual dating experience with Elite Singles.
Still, if you are dating for marriage and open to alternative methods of finding a partner, Elite Singles is a surefire way to meet your Muslim bride.
Islamic Marriage

If you are looking for a new Muslim dating sites that really helps members toward a marriage that is based on piety, chastity, prayer, and the traditional process of Nikah, then look no further.
Islamic Marriage is popular for its assurance of a thorough process that takes the Quran as a leading guide for how to structure relationships. Users have found that this is a great example of how modern technology like online dating can be successfully woven with traditional values.
From African-American Muslims to Muslims of any race and background, Islamic Marriage offers true love for Muslim singles. Of course, you will need to pay for a premium membership, but it is worth it.
Salaam love

For those Muslim singles who want to find a partner that they can share the rest of their life with, Salaam love offers a popular dating service. The good thing about Salaam love is that it offers a free way to sign up and register so that you can meet single Muslims who know what they like.
Browse through profiles and consider the services of a Wali or Qazi / Madhun to make your religious dating experience complete.
Of course, if you want to make use of all the features that Salaam love has to offer, you will need to get your profile approved and then upgrade to a premium account. However, doing so will get you full access to a woman looking for marriage like yourself.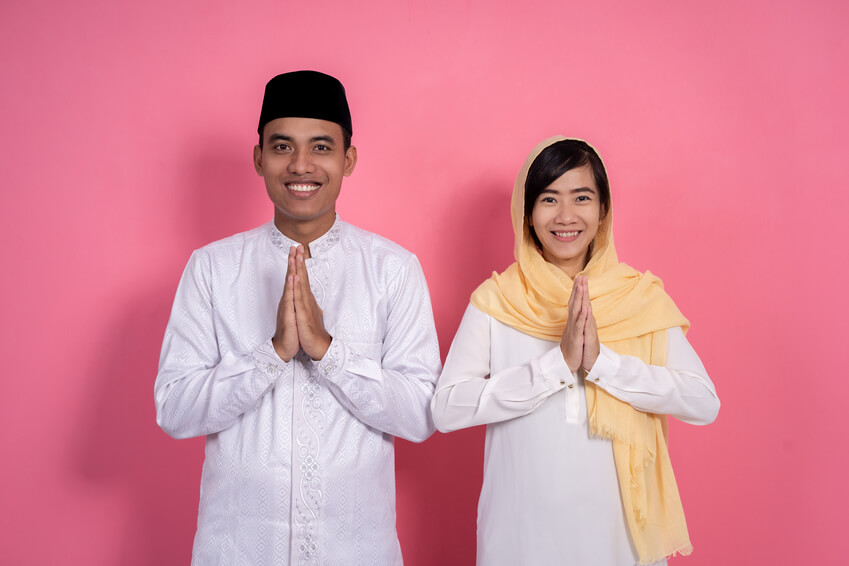 What to consider when looking for the best Muslim dating
You will want to start by looking to see if the service that you have registered for fits your belief and how you practice Islam. New Muslim dating sites and 100% free Muslim dating sites sometimes differ on this, so check to see if it is a truly halal Muslim dating service.
For example, under certain tenets of Islam and the Quran, singles cannot meet without the presence of a chaperone. Religious beliefs surrounding this suggest that, should Muslim singles meet, unchaperoned, they will be more likely to succumb to certain sins, such as premarital sex.
In addition, under the eyes of God, even couples who have gone as far as engagement may not be alone together. As part of a committed relationship, dating Muslims must always have at least one member of either family present.
This is so that the families get to know the person to who their son or daughter is going to enter into wedding. It may also be that the families' religious beliefs go as far as to forbid the couple living together before marriage.
Halal dating through a website or app embraces all the aspects of courtship that are permitted within Islam. A chaperone or 'wali' is still used to ensure that all aspects of propriety are fully observed and there is no temptation towards premarital sex.
Keep an eye out on what information is available in a profile. Some websites have taken the stance of adding extra privacy settings to profiles, such as allowing users to keep their pictures hidden until there is some movement to a committed relationship.
If you are particularly traditional in your courtship, you can look to see if the service requires a wali to be present during chat sessions, to support the idea of halal dating and family involvement. This extra step makes a large difference to many singles.
However, while using a dating website can cheerfully adhere to the wishes of God and the Quran, some younger Muslims believe there should be no taboos when it comes to dating. For them, the belief is that, as long as they are dating with a view to Nikah, it is permissible.
While the two points of view might clash, there's no doubting that there is a site for each. Those who strongly uphold their religious beliefs can look for sites that respect and support those values. Read through the terms of the Muslim dating service you choose to see if it fits your belief.
The pros and cons of using a halal online dating service
Pros
Using a Muslim dating site or app doesn't have to compromise your religious beliefs or your relationship with God or the teachings of Islam
There are sites that allow your family to be involved, so that they can act as your wali, even in online exchanges
For traditionalists, this ensures that your dates are chaperoned and premarital sex won't even be a consideration


Cons
If you are more liberal in your views but are dating a traditionalist, you will have to respect your match's faith, and so you might have to call upon members of your family to act as chaperones
Flirting can be something of a challenge, both online and off. Traditionally, Muslim women are not allowed to flirt
For non-traditionalists, it can be difficult to know the extent of someone's adherence to certain values, meaning you will have to proceed carefully as you find your date. This can be a slower process than you may like


Check out this page for tips & guides on Muslim dating!
How to make Muslim dating successful for the best experience
Check which sites offer free membership, as an entry-level taster. While certain services, such as private messaging, might be restricted, it's a good way to see whether using a dating app or website is right for you.
Online reviews will give you a good idea of which sites are best. In addition, the bigger names on the scene have a reputation to uphold. These make a great starting point for anyone looking for a committed relationship or marriage.
Provide as much information in your own profile as you can, to give prospective partners a good overview of who you are and what your faith means to you. You should also provide clear, friendly pictures of yourself to show others that you are a warm, inviting person.
Finally, check to see whether the subscription is auto-renewing. This means that, unless you cancel yours, it will automatically renew itself and you'll be charged, accordingly.
Why is Muslim dating on the rise in the USA?
From Facebook to other social media sites, online dating services for websites and mobile apps has been talked about and on the rise for some years now. There's little to wonder about really, as online dating has become the most popular way to meet singles with more people using mobile apps.
Dating sites like EHarmony, OkCupid, and Elite Singles have also been joined by services that cater specifically to the Muslim community. These include sites like Salaam Love, Islamic Marriage, and Muzmatch. These show a genuine interest in helping Muslim singles connect and match for love.
Muslims within the United States are especially enjoying the benefits of online dating services that cater to traditional values. Halal dating has never been as popular or as easy either, and thanks to these dating apps you can meet someone from within the Islamic community anywhere in the USA.
Of course, dating for marriage, or Nikah, is possible with singles from outside of the USA as well. You can also date African American Muslims, Shia Muslims, and more if you are looking to date within a specific niche. There is also the role of the wali and other guidelines that ensures faith-based dating.
This flexibility and the growing use of services that connect communities from around the world clearly explains the growth of Muslim dating online. With many singles signing up and finding their soulmate, there's no wonder why it is so popular!
Muslim Dating FAQ
The world of online dating for Muslims is one of the largest in the dating industry, with millions of members around the world using online matchmaking services to help themselves and friends and family find the perfect partner.
For some of the most frequently asked questions, we've given you answers to help make your start into the world of online dating a little easier.
Can I create a dating profile for someone else?
Yes, you can. Especially as a parent or guardian, you can help your loved one find their perfect match and supervise the relationship with many online dating services that are exclusive to Muslim daters. They're easy to use, secure, and reliable.
Are Muslim dating services designed for marriage?
Yes, or at least with marriage as an end goal. Whether you want to find local Muslims who are a perfect match or someone who is abroad, these services all tend to be focused toward the singular goal of finding you an ideal soulmate with whom you can spend the rest of your life with.
Is online dating Halal?
Yes, so long as it is done through a service that specializes in Muslim communities and beliefs, as they are professionals who understand the importance and value of meeting Halal standards for all users. You can rest easy knowing that these services are accepted amongst the majority of Muslim users.