ThaiFriendly Review, membership fees, pros and cons – Updated 2023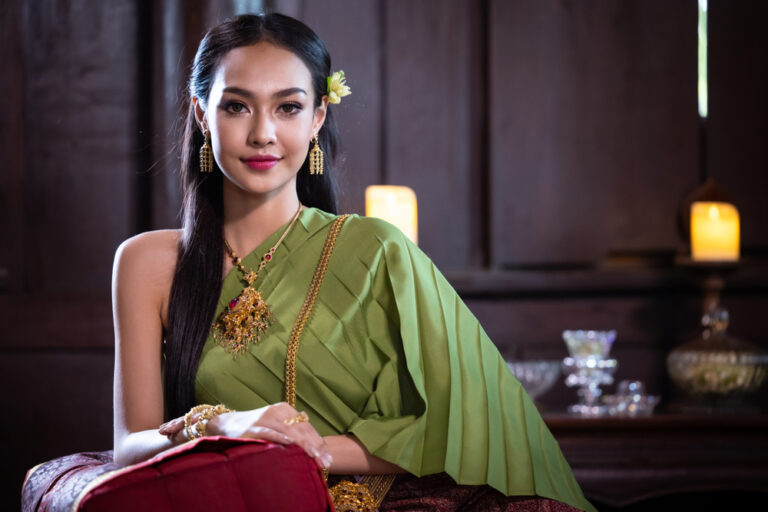 ThaiFriendly is a dating site that caters to individuals who are from Thailand and for those who are interested in dating someone from Thailand. ThaiFriendly has over 1.4 million members and sees a large and happy community from around the world! Find out more below in our ThaiFriendly review.
Unlike other dating sites, ThaiFriendly's success for Thai dating has allowed its app to grow to more than 500,000 installs. This gives users the best chance at meeting Thai women for serious and casual dating, and even for just making friends.
ThaiFriendly connects users with Thai women in a professional and safe way that ensures the security and safety of both users. This encourages users to meet and begin serious relationships, setting them head and shoulders above the competition. You can even send and receive messages from Thai women for free.
Anyone looking for a Thai dating site that gives you the opportunity to meet Thai girls successfully should consider ThaiFriendly.
To show you why we think ThaiFriendly is a great place to meet Thai women / girls, we review ThaiFriendly and look at its members, the user-friendliness of the site and the ThaiFriendly mobile app, and its prices.
If you are interested, go ahead and check out our ranking table for the best Thai dating sites available!
ThaiFriendly review at a glance
ThaiFriendly offers one of the best services for users who are interested in dating women from Thailand or would just like to start a friendly relationship with someone from Thailand. Thai dating has never been simpler, and ThaiFriendly provides a direct way to message women from Thailand with little distractions. Between the user friendly thai dating app and the website, users will have plenty of options for finding love in Thailand.

For its success in the Thai dating market, however, ThaiFriendly's website does leave a little to be desired, and doesn't offer users much to do beyond simply searching and messaging women from Thailand. This may be for the best though, as ThaiFriendly cuts through the fat of modern dating sites and focuses solely on connecting you with interested and friendly Thai people who are looking for the best dating chance possible.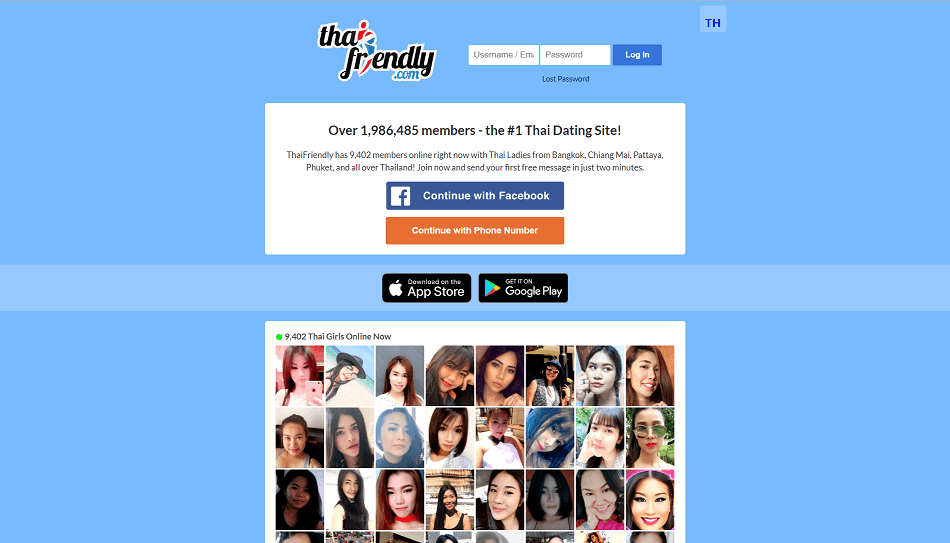 🆓 Free profile vs paid profile
ThaiFriendly gives both free and premium users looking for love unique experiences. So how do the paid and free ThaiFriendly dating experiences measure up?
Free membership review
Add to favourites
Show interest
Upload photos
View photos
Send one message every ten minutes
Add profile notes
Utilise basic search filters
Paid membership review
Unlimited messaging: Send messages and post comments with no limits
Advanced search: Search by newest members, height, weight, children, and more
Control your privacy: Offline mode, can hide profile to non-members
Receive more messages: Your profile and messages can be listed above free members
More information: See who read your messages and viewed your profile recently
Access to lists: Searchable lists of who is interested in you or marked you as a favourite
💰 Types of membership for ThaiFriendly
ThaiFriendly currently offers only one type of payment plan which is the premium membership. These range from 30 days to 1 full year.
Premium monthly plan
There are 4 different monthly plans for ThaiFriendly. Premium monthly plans are payable in USD only.
| | | |
| --- | --- | --- |
| | Monthly price | Total |
| 1 month | $24.95 (billed annually) | $24.95 |
| 3 months | $16.65 (billed annually) | $49.95 |
| 6 months | $11.66 | $69.95 (billed once) |
| 12 months | $8.33 | $99.95 (billed once) |
30 day and 90-day subscriptions automatically renew for your convenience. If you do not want to renew you can cancel at any time online and remain a premium member for the remainder of the term you paid for.
The app is also unique in that it only offers one type of subscription plan, but is overall cheaper:
$19.99 each month (billed annually)
💡 How to reduce costs?
Explore the free version of the site
If you want to meet Thai girls and start dating, you can make contact freely on the site so long as you are patient. You can send 1 message every 10 minutes to a Thai girl or ladyboy for free and reading messages doesn't cost a thing. This makes it cheap to meet Thai girls!
Take advantage of their payment plans
Men and women who want to make the most of this Thai dating site to get the best deals should consider trying out the premium membership.
The monthly plan will cost you less than $1 a day to try out, and you can always cancel it if you are not satisfied
Alternatively, the 1-year plan will cost you ~$0.27 a day
The app is also cheaper if you just want to try the monthly plan
📊 Membership structure
How many ThaiFriendly users in the US?
ThaiFriendly currently has 110,000 users in the US with around 50,000 users active every week. There are over 1.4 million Thai users using the dating site around the world.
Review of ThaiFriendly's demographics of love
ThaiFriendly's userbase is slightly different than most other dating websites because of its openness in including ladyboys as a demographic, making male / female ratios difficult to pinpoint.
However, given the data that we do have, we can determine that approximately half of its Thai members are under 35 years of age. Most Thai users sign up to find friends, have a casual fling, or are simply looking to have fun.
Approximately 60% of users under 35 are female
Ladyboys make up almost 33% of users
Over 50% of users are Thai
✍️ Registration process and profile creation
Time needed: 4 minutes.
The registration process for ThaiFriendly is a little more complicated than other dating sites, as it requires you to either use Facebook or your phone number. You will then be required to fill out your profile before you can begin browsing.
Signing up

You will need either a Facebook account or a phone number to begin the registration process for ThaiFriendly. If you register with Facebook, your profile data will be taken from there.

If you register via phone you will be sent a six-digit code via sms or whatsapp that you must then enter into the site.

Selecting a username

When you sign up you will have to create a username. Keep in mind that only premium members can change their usernames.

Building your profile

You will then be asked to fill in information about yourself. Only some of the fields are mandatory, such as language and age, but you can come back later to fill out anything you leave for later.

Select your search preferences

Once your account is set up you can begin to search for potential matches. As a free user you can search based on:

• Gender/Identity: Thai Girls, ladyboys, Thai girls and ladyboys, Thai men
• Location
• Age ranges
• Education
• If they have children

As a premium member you can also search by:
• Height
• Weight

Chatting with Thai Girls / Ladyboys

Finally, once you have set your search preferences you can begin messaging. Simply select a profile that catches your eye and a message box will be to the right of their profile picture that you can fill out and send to start chatting.
Overall, the registration process at ThaiFriendly can take a little longer than other dating sites, but it ensures that its users are legitimate and interested in the service.
📱 User friendliness
User friendliness Review
ThaiFriendly offers a user friendly registration process that is quick and simple to do, giving you almost immediate access to the site. With so many free features, you can begin looking for friendly users to start your online dating experience.
Navigation
ThaiFriendly is an easy to navigate site, albeit a little simple in its layout and design. There isn't much in terms of what you can do, but the site is direct in giving you access to others.
Profile
Your profile is a straight-forward thing that you can add to, requiring verification for photos to ensure legitimacy and compliance with rules. You can add to this anytime.
Chatting
As with the navigation of the site, the chatting features of ThaiFriendly are a bit basic but nevertheless functional and accomplish what you are looking for the chat feature to do.
ThaiFriendly app
ThaiFriendly offers an app that gives you even more accessibility for messaging, coming off as a more enjoyable browsing experience.
Beyond this nice improvement, the app functions identically to the website. All that is different is that you will need a premium membership to view any kind of list.
Registration
This is much the same as the website.
Navigation
The app offers a smoother experience for browsing, so if you are finding the website to be lacking, consider giving the app a try.
Chatting
A bit nicer looking than on the website, but it still has the same user-friendly experience.
Adjusting profile
This is the same as the website and can be done anytime.
✉️ Contacting users with ThaiFriendly chat
ThaiFriendly has a very simple and direct chat feature, although you may find it a bit basic. This is fine though, as it does what it is supposed to do.
How to contact another user:
From the home page, click on a profile that interests you
To the right of the profile picture, you will see a message box
You can type and send the user a message here
Keep in mind that free users can only send 1 message every 10 minutes, although premium users will have unlimited messages
👍 ThaiFriendly Review: pros and cons 👎
Pros
Available for non-Thai speakers
Considered to be one of the biggest Thai dating sites outside of Thailand
Perfect for travellers in Thailand
You can upload an unlimited number of photos
The site doesn't promote nudity, photos must be approved
Profiles are checked and verified
Cons
Registration through Facebook or telephone number
Sending messages every 10 minutes (on free account)
Profiles contains only basic info about members
Site's security is not as strict as it could be
No match suggestions
🙋 FAQs
How do I cancel my Thaifriendly subscription?
Users who login will receive more personalised cancellation instructions. However, here are some basic instructions.
If you upgraded on iOS App store:
1. From your iPhone/iPod/iPad – on the home screen, tap 'settings'.
2. Tap 'iTunes & App Store'.
3. Tap your 'Apple ID'.
4. Tap 'View Apple ID'. You might need to sign in.
5. Under 'Subscriptions', tap 'Manage'.
6. If you don't see a subscription in iTunes and are still being charged, make sure that you're signed in with the correct Apple ID.
7. Tap the subscription that you want to manage.
8. Your subscription will stop at the end of the current billing cycle.
If you upgraded on the Google Play store:
1. Go to payments.google.com
2. Along the left side of your screen, select 'Bills and accounts'.
3. Select the subscription you want to cancel
4. Cancel the subscription
If you upgraded via 2co.com You can cancel on their website by looking up your order – https://www.2co.com/.
Is messaging on ThaiFriendly free?
Yes! Messaging on ThaiFriendly is free.
How do I edit my profile?
Simply go to 'Edit Profile' in the upper right under the down-arrow next to your profile picture. Make sure not to include any explicit content to prevent being banned.
Can I upload pictures on ThaiFriendly?
Yes, you can upload pictures on ThaiFriendly. Go to 'My Pictures' under your profile image in the upper right of the screen. You can only upload pictures from your Mac, PC, or Android device. iOS is not yet available.
Why do my pictures/avatars disappear?
Any pictures which do not follow the rules set out by ThaiFriendly can be removed. If multiple photos need to be removed the account may be banned.
The following rules apply for uploading pictures on ThaiFriendly:
• The photo must clearly contain your face only and nothing else
• The photo is either a JPEG or PNG
• The photo must be big enough – at least 200×200 pixels wide/high
• The photo cannot be too sexual. If it is too sexual your account may be permanently blocked
• The file must not be bigger than 5mb
• Photos cannot contain links to other sites/ watermarks
• No children should appear in the photo
Free members may upload a maximum of 3 photos, premium members can upload up to 50 photos. You can upload photos on the 'Edit Profile' page after logging in.
How do I close my ThaiFriendly profile temporarily?
You can temporarily deactivate your account by going to your 'Account Page':
• Go to 'Account Page'
• Confirm your password
• Select the option to close your profile
Your profile will automatically be deactivated. You can reactivate your profile anytime by simply logging in to the website.
How do I block users on ThaiFriendly?
You can block a user by visiting their profile page and clicking 'Block User'.
After blocking a user they will no longer see you in search and it will be as if your profile has been deleted. Their profile will no longer show up anywhere on the site for you.
How do I unblock a user on ThaiFriendly?
1. Visit the 'Edit Profile' page
2. Click on 'Block list'
3. Remove their name.
You can also type their name in directly (eg. thaifriendly.com/whoyoublocked) and there will be an option to unblock them from their profile page.
Alternatives to ThaiFriendly
ℹ️ Company information
ThaiFriendly is owned by Oxixo Private Limited. Oxixo Private Ltd. is a company registered in Singapore. It is an Android developer, active since 2015. Their top grossing and downloaded app is ThaiFriendly.
Mail: [email protected]
Address:
30 Raffles Place #17-01
Chevron House
Singapore
048622