Whether you're starting out in the dating game, or returning to it after a long absence, trying to find that special someone can be daunting. However, using an online dating or matchmaking service can take the pressure off and make the whole experience a lot easier.
Our recommendations for dating services
Have a look at our top suggestions for dating services:
eharmony
#1 trusted dating app in the US
Matching made easy
Plenty of success stories
Zoosk
Designed to find your significant other
Great filter options
Check it out today!
Silversingles
A Safe and Secure Dating Site
SilverSingles members know who they're talking to
Location is important of course, but knowing you're a good fit with your matches makes finding 'the one' much, much easier.
Elite Singles
>85% with a university degree
Thousands of new members per month
Great matching algorithm
Loveaholics
Flirt, chat & meet
Open-minded community
Big dating pool
Christian Mingle
The community is filled with amazing people looking for a long-lasting partnership
The app is available for Android and iOS
Great Customer Care Team
Ourtime
Find singles in your area
View a selection of users who share your values
Meet our members in person during our group activities
Verifiedd profiles
We've put together a selection of guides to help you find love, whether you're in the first flush of youth or enjoying your golden years.
Young Adults Dating
Searching for love when you're on the younger end of the spectrum can be difficult. Most dating websites tend to be geared towards singles in their 30s or 40s and there are even online dating sites that are aimed specifically at seniors.
To help you in your search for the perfect match, we've researched the best and the most-popular dating sites for young adults. On top of that, we've included all the information you'll need to decide which one's right for you.
Over 40
Most people believe that, by the time they hit the big 4-0, they'll probably be in a serious relationship or possibly even married. However, Life sometimes has other plans and you could find yourself back in the dating game.
If you've found yourself back in the dating game and don't know where to begin, check out our lists of dating sites for the over 40s. To help you make an informed decision, we've sorted out the pros and cons of each, leaving you free to find love.
Over 50
If you hit 50 and find yourself single, you'll find everyone's full of advice. You'll probably be told to take up a hobby , start exercising or even take a solo holiday. While these words are probably full of good intentions, they don't remove the fact that looking for a partner can feel intimidating.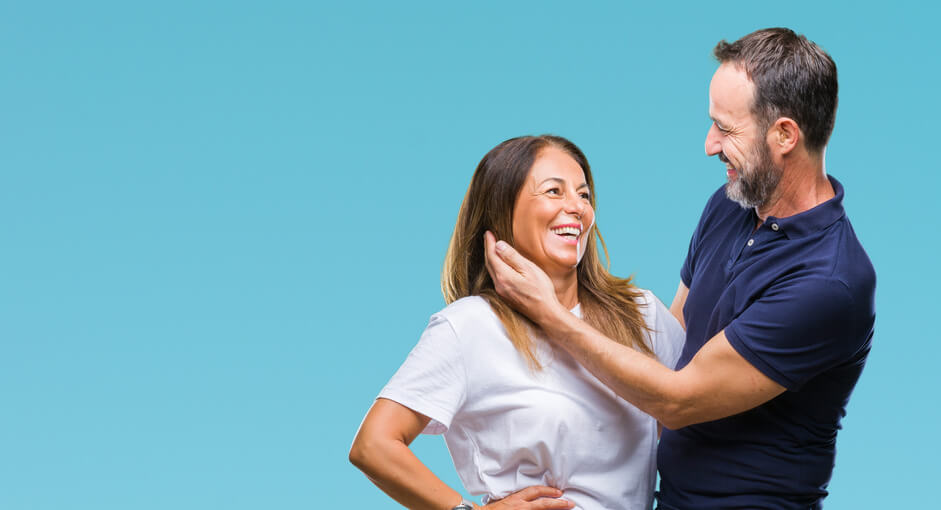 Over 50's dating sites are superb for those might feel they've lost a bit of confidence, where romance is concerned. If this is you, take a look at our informative guides to the best dating sites for the over 50's.
Over 60
Whether you're a tech-savvy-senior or a complete Luddite, we've put together guides to the best online dating sites and services for the over 60s. Using our guides, you'll quickly find that online dating doesn't have to be daunting and that Mr or Mrs Right could be just around the corner.
Dating by age FAQ
To help get you started with your dating with an age range in mind, we first recommend you narrow your search first to an age group that fits your taste. Secondly, we've answered some of the most frequently asked questions about dating by age to help get you started.
What kind of age gap is acceptable for dating?
Generally, as long as you are both consenting adults then there's nothing wrong with the two of you dating. Of course, the general rule of thumb is that you don't necessarily date someone half your age either. However, it's not unheard of, and truly depends on the comfort of both partners.
Is it harder to date as you get older?
No, not really. The challenges people face at different milestones of aging are different depending on a great deal of factors, not limited to your own preferences, location, mobility, and more. There will always be advantages you have at any age, and these will change as you get older.
Is there an age where it is too late to date for casual sex? What about for marriage?
No, in both cases. You can date for casual sex or marriage at any age and be successful at it. There are a number of services and dating platforms that cater to both kinds of online dating, and you can find a wide variety of singles at many older age ranges who are looking for the same thing you are.