Best Asexual Dating Sites & Apps in 2023
If you identify as asexual, you may wish to find comfort by meeting single people who can understand your needs. Everyone deserves to be happy with fulfilling relationships, regardless of their sexual orientation or identity, and there is no need to shy away from dating or developing relationships with others.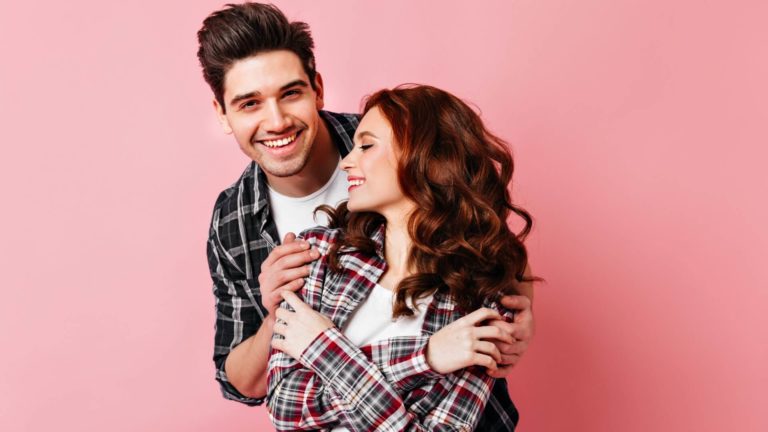 Thankfully, individuals everywhere are branching out and forming communities where asexual dating is familiar and welcome. Asexual dating platforms make it simple to explore dating life without judgment. Read on for more asexual dating details.
Asexual dating recommendations
Check out our top recommendations for asexual dating sites:
Looking for other dating sites?

Have you ever wondered if it is possible for you to date and find a partner who would be willing to have a relationship with you and love you without sexuality? If so, then worry not! It is entirely possible to find someone for a relationship thanks to asexual dating sites!
Believe it or not, the asexual dating market is a growing niche market in the world of online dating. There are more and more sites and apps that are focused on providing a service to people who identity as asexual, and would rather have a non-sexual yet loving relationship with a partner.
Whether you are familiar with these dating services, new to the market, or simply curious, we have some information for you about what it is like to date in an asexual relationship, the perks of using an online service, tips for dating, and what to look for in a site.
Dating an asexual and dating as an asexual
There is a mistaken belief that asexuals are not interested in any kind of relationship with another person, be it either sexual in nature or any sort of romantic endeavor. Some people believe that they would rather isolate themselves off from others, and are simply distant.
However, this couldn't be further from the truth. The reality is that they are just as interested in being in a relationship as the next person. Companionship is important to many people, and asexuals are no different. Even sex is not out of the question entirely, contrary to popular ideas.
Asexuality means to lack sexual attraction, meaning they are not sexually attracted to any person. However, this doesn't mean that they are incapable of sex. It does mean that they may not be as interested in sex as others.
The focus of dating is on building a romantic partnership: to support and take care of someone. There are other forms of attraction beyond sexual that bring people together, and asexual people focus on these romantic interests.
When you date as an asexual, you can sometimes run into problems about sex with your date or partner. If they are unfamiliar with your sexuality and are not capable of agreeing to a comfortable situation for you, it can be hard to make that relationship work.
Fortunately, dating sites cater to both asexuals and people who are interested and open to dating them.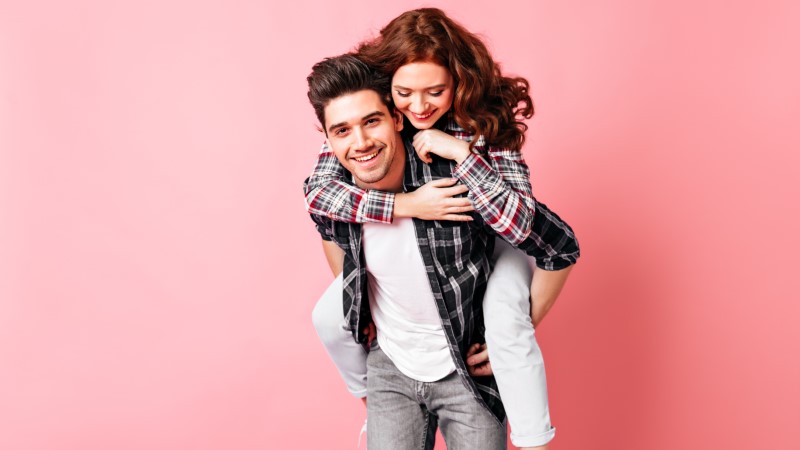 What are some of the perks of using an online dating service focused on asexual dating apps?
If you have been looking for a way to meet people who don't need a detailed explanation about asexuality, then you may be interested in giving LGBTQ+-inclusive dating sites a try. There are some big perks associated with exclusive asexual dating services to boot:
Match on interests other than sex – one of the key points about a dating service for serious relationships is that it allows you to focus on the interests that are important to you in a relationship. Match on a number of traits, hobbies, and passions with other people who are also looking for an asexual relationship.


Join a community of other asexuals and people who understand your sexuality– of course, this is one of the biggest features about an asexual dating service, and often, it is understated in how valuable it is. You can rest easy knowing that everyone who is using these dating services isn't just looking for easy sex, but rather a romantic, serious partnership.


Make use of features for meeting local dates– thanks to advanced matching algorithms, you can get a clear perspective on the number of potential matches in your area who fit your interests and intentions. If you are willing to expand your search, you can also meet people outside of your local area.


Active forums and events – as a service that is dedicated to giving asexual people a platform to mingle and meet, there are also interactive forums, chat rooms, and video messaging services that give you a multitude of ways to get in touch with others. On top of this, they can be used to organize events for single meet ups in your area for fun and games.


More than just dating – yes, that's right, these dating services are not exclusively used for dating. You can also make use of their forums and other features to make friends and join a community for something greater. Discuss issues relevant to you and enjoy lighter topics of conversation, there's plenty of room for whatever strikes your fancy!
Tips for dating an asexual woman or man
If you are new to dating asexual men and women, then there are some important things to keep in mind. The first and most important of which is that sex is not the primary interest in dating, and it shouldn't be expected or demanded from someone who isn't interested.
When you start dating someone, you are committing yourself to a relationship that is built on bonds other than a sexual attraction. There can of course be other forms of intimacy, such as kissing or touching, but these need to be agreed upon between the two of you ahead of time.
This also does not mean that sex is entirely out of the question and may still be a part of your relationship. It just won't be a frequent or necessary part of defining your relationship. As long as you are okay with that, then dating an asexual person is no different from dating anyone else.
What to look for in an asexual dating site
Because asexual dating sites and apps are focused on building connections outside of sex, it is important to make sure that the features they offer emphasize these traits. If you don't see any way to match with someone based on their hobbies or interests, consider trying a different service.
You should also keep an eye out on what other members of the site are saying in their profiles or when they message you. If you notice a tendency for conversation to drift to something sexual, then you probably aren't using a quality asexual dating service.
That is to say, make sure the members are genuinely interested in an asexual relationship before you commit to the site.
Finally, make sure that they offer a robust and active forum or online platform for interacting with other members outside of dating. Services with a strong social network online are valuable to asexual people for the opportunities they give to get to know the community, so be on the look out for this!
We at Datingroo have also taken the time to test, rank, and write reviews for a number of dating services online focused on serious, romantic relationships in our effort to find quality dating services. Read through them and give them a try to see what fits your need, and enjoy the experience!
Asexual dating FAQ
Dating someone who identifies as asexual may seem like an odd decision to some, but the truth is more that these are people who are looking for a connection that isn't anchored down by sex. It isn't for everyone, but there are many people who want a relationship that's built on a bond like this.
Do help clarify things for you and get you settled into asexual dating, we've answered some of the most frequently asked questions about asexual dating.
What are the best asexual dating sites?
There are unfortunately not a lot of options for you to choose from that are exclusive to asexual people. However, there are a few mainstream dating platforms that still offer a lot of openness for you, so we would recommend the following:
AsexualCupid
Asexuals.net
Bumble
Can I date someone who is asexual if I'm not asexual?
Yes, of course. There are many kinds of arrangements you two can have that will make a relationship work, whether you agree to a poly arrangement where they are the primary partner but you sleep with other people, or you two sleep together because they enjoy the sensations of sex.
Regardless, the point is that dating someone who is an ace (asexual) is more about communication and trust being serious key components of the relationship. If you two enjoy being together and can develop those components, there's no reason you can't date.
Would friendship dating be better for me as an asexual person?
That depends on what you want out of a relationship. There's no reason you can't also enjoy friendship dating, but if you want a romantic relationship then you should pursue it to the best of your ability. Find someone who is a right fit for you and gives you what you want, don't settle for something less.