The Christmas season is a trigger for cheating, and dating apps love it
Cheating on Christmas and around the holiday season is an occurrence that's triggered by multiple factors, including holiday stress..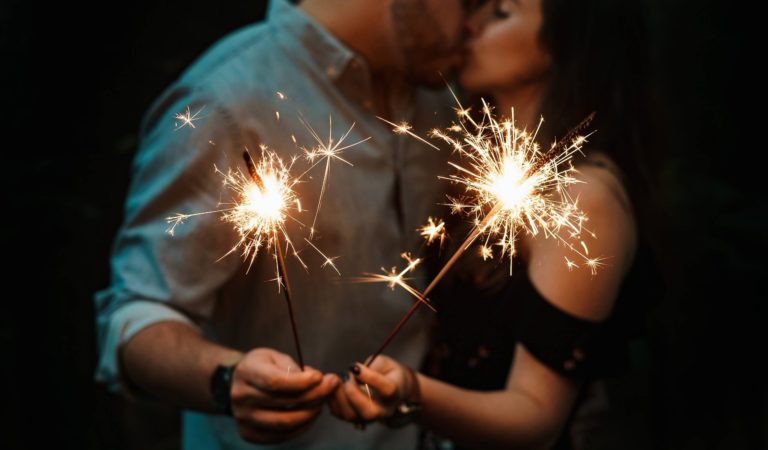 The Christmas season is the most wonderful time of year for those who are active in online dating. Every year dating websites are reporting an increasing number of new subscribers as well as online dating activities in the period before and after Christmas. 
That would definitely be a positive thing if many of those were not already in a relationship or married. Some of them call these actions fun and for entertainment purposes while others call it cheating. However they call it, one thing is for sure – cheating on Christmas happens a lot more than we think. The holiday mood apparently causes extra-marital curiosity and actions. And guess what –  those actions are mostly starting over dating apps.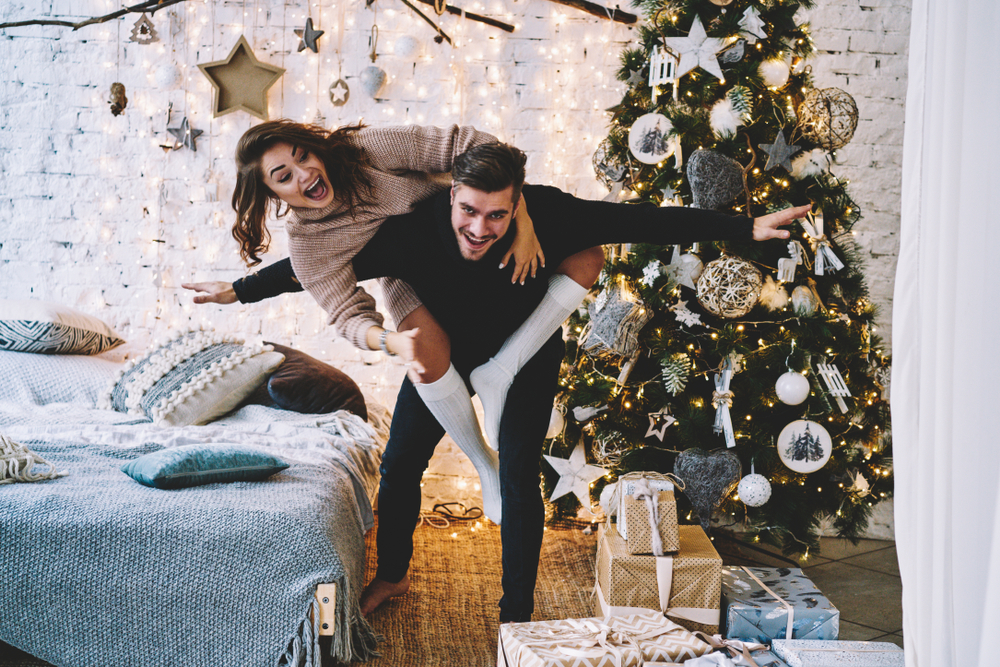 Married men and women are cheating more frequently now than ever before, reveals American Institute for Family studies. Other studies indicate that 30% of people who are using online dating sites are married. The UK-based extra-marital dating website Illicit Encounters confirmed in its survey of 1000 respondents that one in three of their members have cheated on their partner during the holiday season.
The Datingroo team deeply researched why the Christmas season is a trigger for married people to go on dating apps.
Dating apps – the most powerful tools to aid cheating on Christmas
Among plenty of dating websites and apps there are some of them who are specialized for extramarital affairs. Some of these have confirmed to Datingroo that the Christmas season attracts the most subscribers and activities in comparison to the rest of the year.
Ashley Madison, one of the online dating leaders for married people with around 54 million users globally, is a very popular destination for those who are looking for extramarital adventures. Paul Keable, chief strategy officer at Ashley Madison, confirmed for Datingroo that during the whole year the Christmas holiday season attracts the most users to their website. He also explained why that is happening.
"Globally, we tend to attract the most new members to our site following the December holidays. This is generally attributed to the influx of family time and the stressors that accompany it. Things like entertaining in-laws and extended family, increased spending, and managing hectic calendars help many of our members see the cracks that exist in their monogamous relationships. These individuals are asserting a 'new year, new me' mentality where Ashley Madison clearly serves as a solution to the complex problems associated with modern monogamy"

Paul Keable, chief strategy officer at Ashley Madison
The same trend has been noticed at Gleeden, the first extramarital site made by women only.
According to Sybil Shiddell from the Gleeden communication team, working days from Boxing Day to December 31st are very busy days at Gleeden every year. This is a unique phenomenon which they have in the UK, where last December they had an increase in traffic of +320% compared to the daily average of the month. They currently have 250,000 users in the UK.
"Besides that, the maximum peak happens almost regularly the week of the end of the schools' Christmas break, when parents are already back at work and kids return to school after the holidays. Christmas holidays, especially when spent with the enlarged family, can be very stressful for long-time couples"

Sybil Shiddell, Gleeden communication team
This year in January alone they got 20,000 new members. Just in one week, from the 7th – 13th January, which was the first week after the end of the Christmas break, they had +450% new subscribers compared to the monthly average.
For Illicit Encounters, another extramarital dating site with more than 1 million users and thousands of people who begin new affairs each week, the peak time for new subscription is also right after Christmas when spouses feel very motivated to seek someone new.
Interesting enough, one of the most popular gay dating websites, Grindr, experiences up to 50% increase in users over the holiday season.
Affair dating recommendations
Looking for affair dating services? Check out our latest recommendations here:
How are married people navigating in the online dating world?
Andrew Marshall, creator of Marshall method therapy, marital therapist and author of 19 books on relationships, explained in an interview for Datingroo how married people are entering the online dating world step-by-step. People first convince themselves it is not cheating, it is rather seeing and fantasizing about something different.
"Is it really cheating, you are telling yourself, to download a dating app, just to have a look, and see what is out there. Except, of course, you put a profile up and people start sending you messages. You know it would be rude not to reply to those messages. Before you know, you are taking a small step by small step. It is ok to have friends of the opposite sex, isn't it? It doesn't mean that we are going to be unfaithful. That is how you justify it to yourself"

Andrew Marshall, creator of Marshall method therapy
Dating apps allow people to slowly but surely move from thinking that what they are doing is ok to what they are doing is ok-ish into actually 'it doesn't really matter that they are doing things which are wrong because they deserve to have a special connection, and would be mad not to pursue it.'
"They are presenting themselves in their best light. And everything in the world is wonderful. Who wouldn't like to feel a bit of that from time to time? But, it leads to a very dark place. Because it will be discovered, these messages will be read and your partner is not going to see them as a bit of fun. They will see them as a personal attack" explains Marshall on the consequences of that kind of behaviour.

Andrew Marshall, creator of Marshall method therapy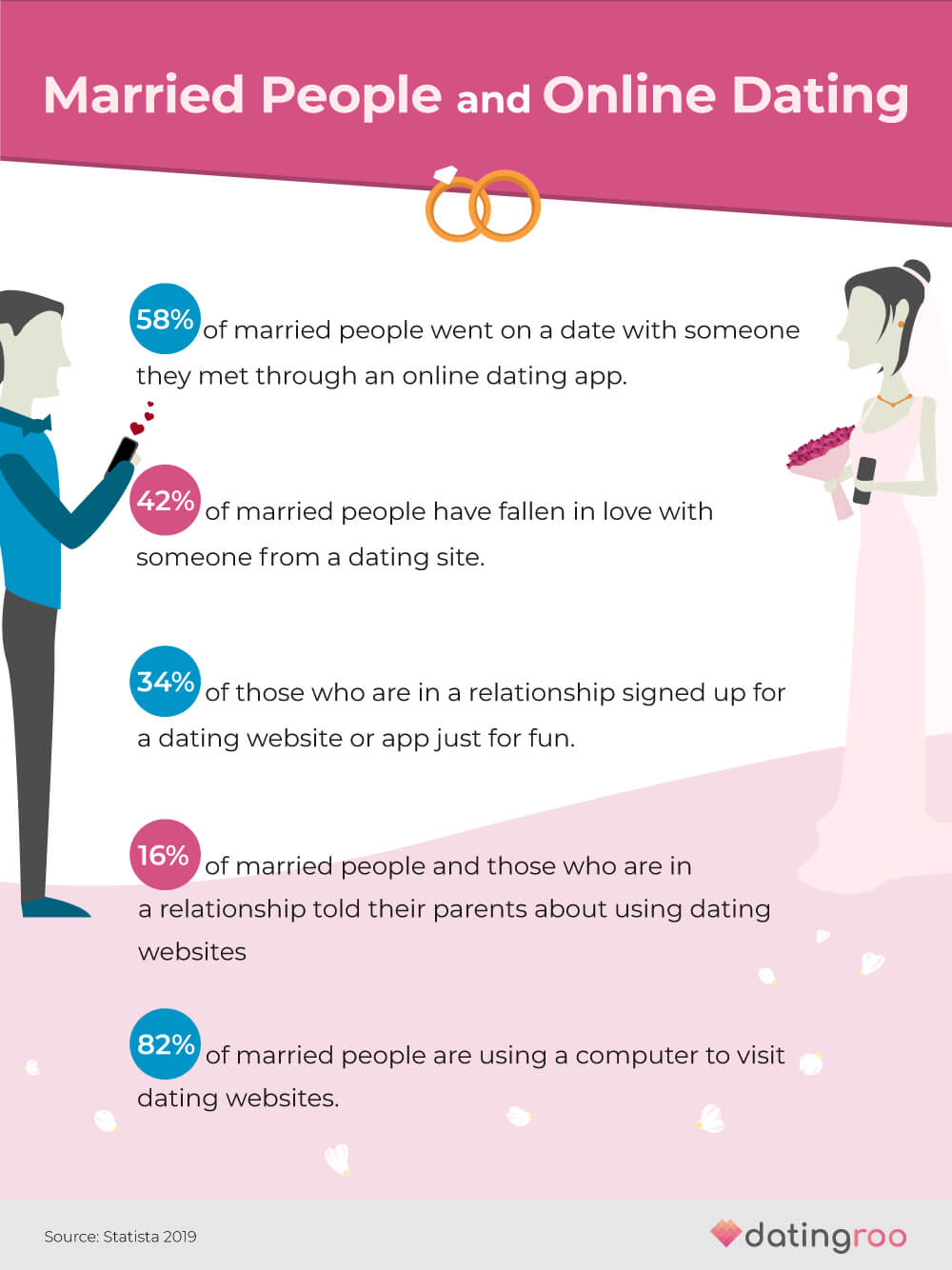 Talking about experiences of married people while using online dating websites or apps, according to a Statista survey, 58% of married people went on a date with someone they met through an online dating site or app. The same survey finds that married people are more likely to fall in love with someone who they meet online than those who are single.
The survey shows that those who are married or in a relationship are open to share their online dating experiences mostly with friends. That is not so surprising. However, regarding the married people and the ones in a relationship, it is surprising that they share the fact of using online dating services with their partners (45-48%) or even with their children, parents and relatives. At least some of them are honest and open to their partners about using dating apps, so you couldn't call it cheating, right?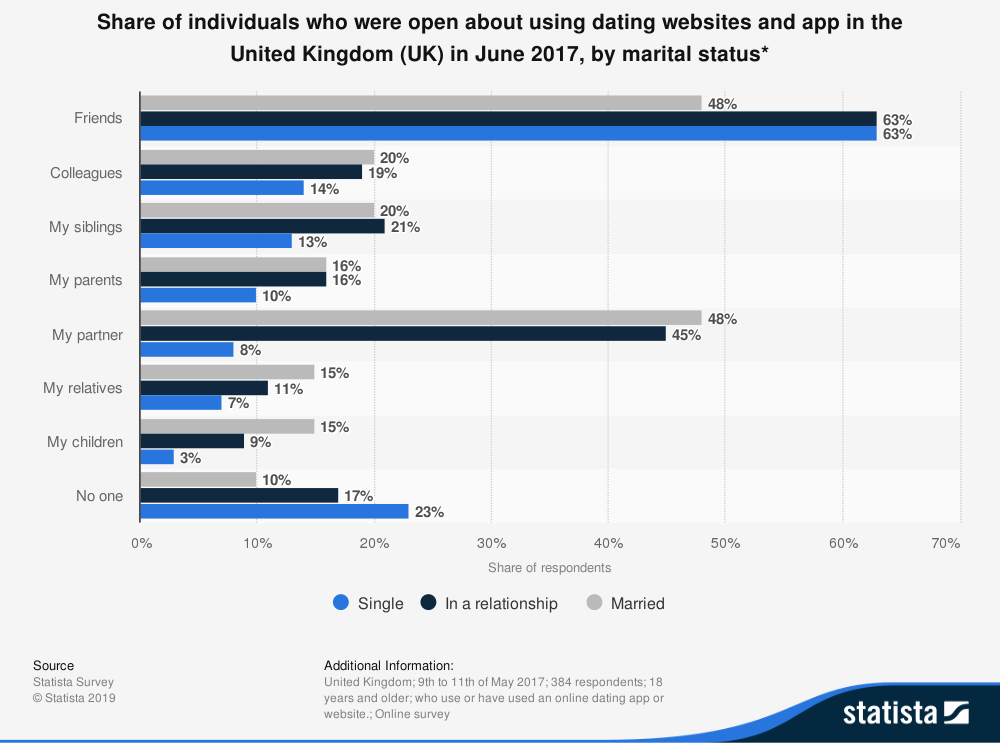 Married people and those who are in a relationship are mostly using their computer to access online dating sites (more than 80%), while singles are mainly using their smartphones to meet new people online. Security reasons could definitely be the explanation for this result, whether regularly checking the smartphone by the spouse could be considered a security reason or not.
Why is the Christmas holiday season stressful for couples?
Andrew Marshall, with 30 years of experience in couple's therapy, said his busiest time of the year is right after Christmas. There are huge expectations after a huge rush towards Christmas and busy everyday life, when people think they will be together with family, snow is going to fall on their perfectly decorated Christmas tree and everything will be magical and wonderful.
"Unfortunately, expectations are not met. Having your family with you all together in a stuffy apartment, with too much alcohol, normally means everything falls out with each other. You got a lot of stress there. Instead of being able to escape each other after a couple of days and get back to work where you don't have to face the fact that you are having problems, you are stuck together sometimes even for 10 days in a row. All the problems are getting bigger and you begin to tell yourself that actually, this is something very serious in your relationship"

Andrew Marshall, creator of Marshall method therapy
And so we go, in that atmosphere it is very easy to go on your phone and start using a dating app. It is also a time when you will most likely be discovered if you are already being unfaithful.
"The first week in January is when they all are arriving in my office. Being together brought up all the problems they have. You have lots of arguments. If you are having an affair over Christmas, your affair partner will be missing you. They'll be sending you a lot of messages. That is the time your affair is most likely to be discovered. Your partner sees your phone beeping all the time and you get discovered"

Andrew Marshall, creator of Marshall method therapy
In a survey of over 400 people who are members of the Illicit Encounters dating website, 70% of respondents claimed that being cooped up with their significant other over the Christmas period left them feeling suffocated, irritable and desperate for change. There is also a "new year, new me" mentality that most people are facing at the beginning of the new year which motivates them to make changes in their lives which doesn't include their partners.
Desperate wives vs desperate husbands?
Data from the General Social Survey shows that 20% of men and 13% of women who are married had a sexual affair with someone other than their wife or husband, reveals the American Institute of Family studies.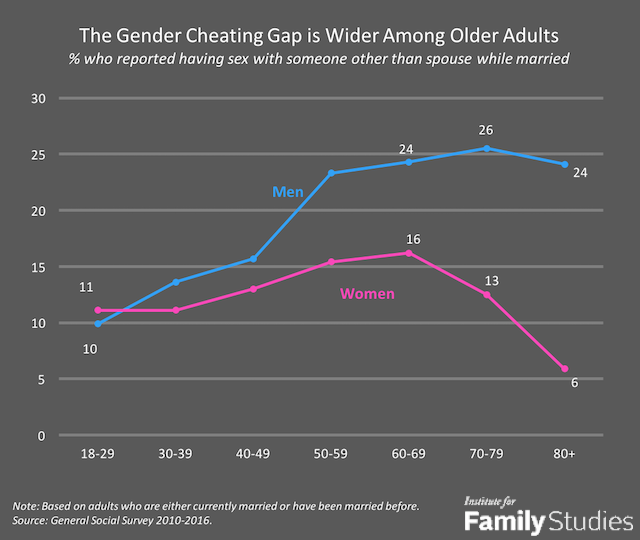 That being said, it seems that men are more likely to cheat than women.
Women, on the other hand, are not very faithful either. Illicit Encounters' survey about cheating during the Christmas season finds that slightly more women (35%) than men (31%) have betrayed a partner at Christmas time.
While men are traditionally portrayed as the ones who are capable of being in multiple relationships at the same time, women are good at that kind of multitasking too, showed in The Good Wife study provided by Ashley Madison. The majority of women (92%) reported facing criticism and being judged by society for having extramarital affairs. Despite the fact that they have been judged, the majority of women in this study (68%) feel guilt-free for having affairs.
In Andrew Marshall's opinion, men and women are unfaithful for the same reason, but they just culturally frame it in different ways.
"Women are brought up to be more interested in love and relationships and men are brought up to be interested in sex. Men need sex to get close and women have to feel close before they have sex" explains Marshall.

Andrew Marshall, creator of Marshall method therapy
However, some women who have been unfaithful experienced positive changes in their marriage. The Good wife study reveals that 22% of women said their marriage is happier and 29% reported better and more frequent sex with their spouse. It looks like women are very capable of drawing a line between their married lives and their affair. It is not just an exclusive skill to men.
Temporary fairy tale as an excuse for infidelity
When thinking about reasons why married people are using dating apps in the first place, you would think that they feel lonely in their marriage. It could be the case, but it is less likely.
The Office for National Statistics UK found in its analysis of characteristics and circumstances associated with loneliness that social connections are an important aspect of loneliness and communications with friends, family and neighbours, as well as feelings of belonging to and satisfaction with one's local area are associated with loneliness. It is also stated that singles were at particular risk of experiencing loneliness more often as well as those who see friends and family less than once a month or never in comparison to those who meet up with their family daily. So, in the case of a married man or a married woman, loneliness would be just a lame excuse for infidelity, wouldn't it?
However, the Statista survey "Why do or did you use online dating sites or apps?" shows that people who are happily married are using online dating sites or apps mainly to meet people who share their interests or hobbies (more than 50%). Those that are married who find themselves very or somewhat unhappy in their marriage are using dating apps mostly to find someone for a long-term relationship or marriage (almost 60%).
When facing some problems in their marriage, people are dreaming about something unreal to happen. They'd like their life to be a fairytale and dating apps are an ideal place to reignite that potential for them, even temporarily. For example, the highly anticipated marriage of the Duke and Duchess of Sussex in May 2018 caused an enormous number of subscriptions to Ashley Madison.
"This union was the epitome of the fairytale love story and the attention it stirred seemingly inspired many to seek out that same type of romance in their own lives – even if they were already married"

Paul Keable, chief strategy officer at Ashley Madison
As Andrew Marshall said, getting into the dating world for those who are married is distracting yourself rather than fixing a problem. It is a bit like having a beer: It temporarily makes you feel better. And what could be nicer than somebody who sends you a message saying you are gorgeous? You can tell yourself it is just a bit of fantasy, a bit of fun, it is a festive season, or your sexual tensions bubbling up.
In the end, that is the beautiful thing about dating apps. They let you go into a world full of fairy tales.
Happy holiday season! Enjoy the online dating ride.
References