Best Apps for New Year's Eve: How to Find a New Year's Date and Christmas Date (Updated 2023)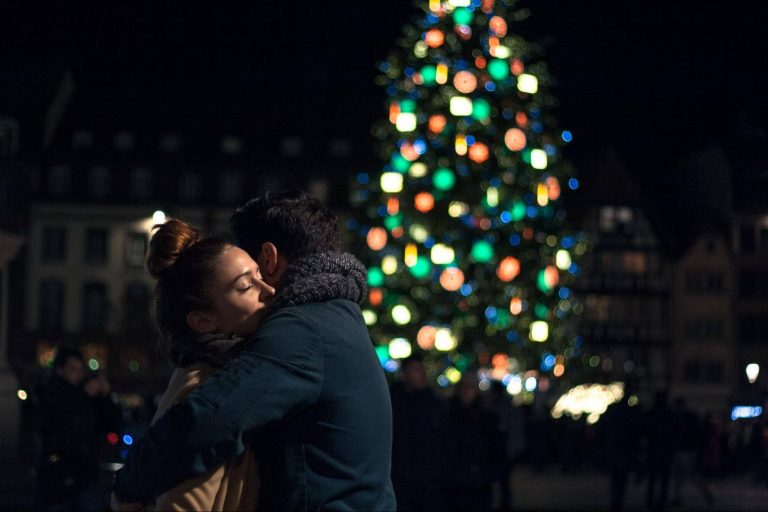 When it starts getting colder, many singles look for a cuddle buddy to share the winter blues with, particularly around the festive season. Online dating apps can make finding a Christmas date or New Year's date easier—a reason why activity on dating apps increases during the holidays.
In this seasonal guide, we give you tips about dating during the holiday season, including the best apps for New Year's Eve and Christmas, and how to use them successfully.
Best dating sites for Christmas and New Year
If you are looking for something casual or long-term this holiday season, try our best dating sites and apps.
1. AdultFriendFinder
AdultFriendFinder is one of the oldest and largest casual hookup sites on the market. With over 80 million members, you can easily find a casual New Year's date.
2. Tinder
Tinder is a classic choice when it comes to the best apps for New Year's Eve. It is geared towards casual and serious relationships, so although you might be looking for a New Year's or Christmas date, you can potentially start a relationship if you like the person.
3. eharmony
eharmony may be one of the best apps for New Year's Eve, especially if you want to find a relationship ahead of time. The detailed matchmaking questionnaire can help you find your next serious relationship.
4. Match
Match.com is a great option for finding a serious date. Not only does the site help introduce you to new people online, but they also arrange in-person dating events to help break the ice.
5. Zoosk
If you're looking to find a serious relationship on a fun dating app, Zoosk can be the one for you. The app features an algorithm that narrows down potential matches according to your preferences and removes the need for a long questionnaire.
When is the holiday season?
The holiday season starts at the beginning of November and ends at the beginning of the new year. When the weather turns colder, many people tend to feel more lonely and seek the warmth of companionship. It is difficult to escape the festive feelings of contentment and joy around Christmas, and completely natural to feel the urge to cuddle with someone next to a fireplace.
The holiday season overlaps with the cuffing season, which is when more people feel compelled to start a relationship over the cold months of the year. This is a very busy time for online dating, as people are in relationship mode looking for holidates and new connections. The busiest day for online dating during holidays is the first Sunday of the new year—also known as Dating Sunday.
Why you should use dating apps during the holiday season
Dating apps have helped many singles find companionship, and are gaining more and more popularity—for a good reason. Here are some benefits of flirting on dating sites this holiday season.
You get to expand your dating pool. Statistics suggest that 1 in 5 relationships begin online. Dating apps and sites make it easy to connect to singles near you.
Your chances of finding a date are higher. The peak season for dating is during holidays—right after Christmas all the way through Valentine's day. According to Match.com, 50 million messages are sent and 1 million dates take place during holidays.
You do not need to go outside. While it is easier to hang out and meet up with people during summer, many prefer to stay inside during the colder months. With online dating, you can meet new people every day without leaving your cozy home.
You can connect on common ground. Connecting with someone online, especially during this time, is easier because you can filter through the noise and get straight to the point, like asking what the other person is looking for, what they like, etc.
You get to enjoy the romantic spirit of Christmas. If you find a date online during this time, you will be able to enjoy the festive spirit together. Who doesn't want to snuggle up next to a fireplace or explore a Christmas market together?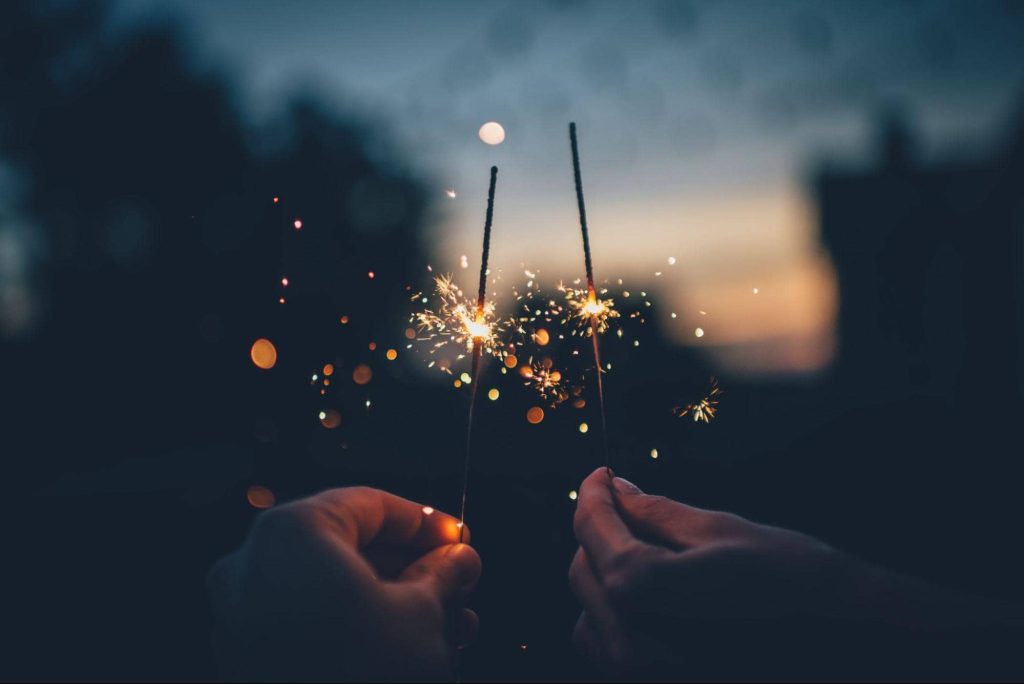 6 dating tips on how to find a partner during holidays
Follow these tips to increase your chances of finding a Christmas date or New Year's date online.
Take the time to craft your profile bio. This showcases a genuine interest in connecting to others and can grab the attention of potential holiday dates.
Use creative icebreakers. Humor is often the top trait that both women and men are looking for in a partner. Try to start a conversation in a personalized and humorous way.
Don't give up. If you get rejected, it might hurt a bit more during this season, but don't get discouraged and keep swiping—many potential matches are waiting for you.
Try using emojis. Add emojis to your messages that reflect your mood and the time of the year. Studies suggest that ​​emojis help to convey nuanced emotional information that's lacking in strictly text-based messaging and therefore might increase the probability of receiving a reply.
Don't move too fast. The spirit of this season might be intoxicating, but if you want to find a suitable match, it is recommended to take things slow and get to know each other before making any holiday plans.
Schedule a video date. A safe and easy way to start dating online is through video chat. You can even add a fun virtual holiday-themed background to make your virtual date more festive.
FAQs
How do I find a Christmas date?
You can visit local events, and Christmas parties, or use the online dating apps mentioned above to increase your chances of meeting new people in your city. 
Which are the best dating apps for New Year's Eve?
To find a fun hookup for New Year's Eve, try dating apps like Tinder, Bumble, or AdultFriendFinder. If you are looking for a serious date that will potentially lead to a relationship, take a look at Parship or Elite Singles. Also, see our list above.
Which are the best holiday dating app conversation starters?
Try festive icebreakers like "Your style really sleighs me." or "I'm not Frosty, but your profile is making me melt." They might be a bit corny, but can also be endearing. You can also ask questions that would start a deeper conversation, like "If you could spend winter break anywhere, where would you go?" or "If you could wake up in any holiday movie, what would it be?"
Our final thoughts
Dating apps are a great way to find a Christmas date or New Year's date, as online activity increases during this time. Many singles tend to look for companionship during holidays and prefer to use dating apps to look for a potential match from the comfort of their home. Take a look at our app recommendations and tips for better chances of finding a date during the holidays. For more information on dating sites, check out our app reviews on Datingroo.com!