Plenty of Fish Review (Pof), Updated 2023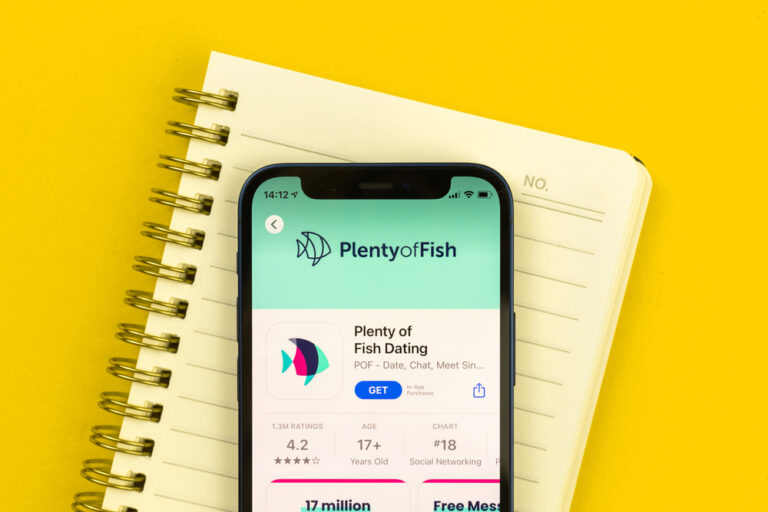 Launched in 2003, Plenty of Fish spearheaded the free dating site revolution. Today, owned by the Match group, which is one of the largest online dating companies in the worth with such sites as Match.com and Tinder, has over 90 million users worldwide.
Plenty of Fish, or PoF, is thought to be the biggest online dating service on the planet. Statistics also suggest that the website and the Plenty of Fish app are responsible for over 1 million meaningful relationships each year.
With almost 4 million daily log-ins and an estimated 10 million daily conversations, the figures would seem to bear out the website's claims. A fusion of the traditional online dating service and a matchmaker service, there are at least 3 million registered users in the USA.
The free membership offers a good grounding for those who are new to the online dating game. There are some superb features, such as the ability to browse and search for other users.
There's also the 'Ultra Match' feature, which presents you with a list of the top 50 users that you're your compatibility boxes.
Who you are matched with depends on your answers to the site's personality test. This test has been designed to maximise your chances of matching with someone of similar interests and character.
The Plenty of Fish personality test focuses on five main aspects it believes to be important for meaningful relationships: Self Confidence, Family Orientation, Self-Control, Social Dependency/Openness and Easygoingness.
Based on the answers you provide, the website matches your personality type with others that fit the bill. It also plays a huge part in the 'Ultra Match' feature, which is only available to those who have paid for premium membership.
With some interesting features for paying members and a good range of services for guests, Plenty of Fish has earned a sparkling reputation as an online dating service. However, has it lost its shine or is it all it's cracked up to be?
Our in-depth Plenty of Fish review puts the site to the test to see if you should start a PoF account for yourself today.
Our Review
Those looking for meaningful relationships will find that Plenty of Fish offers plenty of options. The US is the second-largest online shoal of users globally, with an estimated 800,000 log-ins per day.
The site offers much more than a matchmaker service. You'll find little extras, such as the forums, which are always busy and give you a chance to find out more about users that have caught your eye.
Profiles seem to be informative and are more detailed than you might expect. In addition to giving information about the user, you'll also find some background history, such as the length of their longest relationship and whether they have brothers and sisters.
A policy that will appeal to many users is the lack of sexual content. If you're looking for a hook-up then this isn't the site for you; Plenty of Fish focuses on meaningful relationships and any profiles deemed to be displaying sexual content are immediately deleted.
While there are some great features for free users, taking out a subscription is the best way to maximise your chances of matching with someone who meets your criteria.
You'll gain access to premium services, such as 'Advanced Search' and being able to send a priority message. Overall, Plenty of Fish does exactly what it says on the tin. However, as with most dating sites, you will occasionally encounter fake profiles or fake accounts.
Plenty of Fish has done what it can to minimize these risks, offering a secure environment for its users and with security for your credit card, identity, and more, but scammers are there and you do need to be aware of them.
🆓 Free services and paid-for services
Unlike many dating sites, Plenty of Fish seems happy to give its non-paying members as much as they could possibly need for free to get things going. Registration is free and, once you've completed the personality test, you're good to go.
Free accounts / new accounts include:
Sending messages
Being able to add users you like to your Favourites
Viewing profiles
See who's online
Using the forums
Seeing which users are nearby
Plenty of Fish will find users based on location to match you with people in your area. This function is part of the free service and allows you to find out who's local to you.
However, if you really want to level-up your dating potential, the best thing to do is become an upgraded member. Subscription offers you a range of premium services, including:
Seeing extended profiles
Knowing when your messages have been opened
No advertisements
Seeing who has viewed your profile
The ability to send up to three virtual gifts each day
Stand out in searches conducted by other users
💰 Prices
How much does it cost to join Plenty of Fish?
If you choose to use the basic services, there's no cost to join. Plenty of Fish provides enough features for newbies to enjoy a good online experience without having to spend a penny. However, if you want access to premium services, you'll need to subscribe.
There are three levels of subscription:
| | | |
| --- | --- | --- |
| Subscription | Price per month | Total |
| 2 months | $19.99 | $38.99 |
| 4 months | $12.75 | $51.00 |
| 8 months | $9.99 | $79.99 |
Premium membership is automatically renewed at the end of your subscription period. If you want to cancel your subscription, do it before your package is due to expire.
🎁Plenty of Fish – the little extras
The Chemistry Predictor
In addition to taking the personality test, there's the option for members to use the chemistry predictor. This allows you to take further tests, which investigate more specific areas of your life and personality such as your psychology, sexual preferences, and more.
The chemistry predictor offers tests that range between 30 and 100 questions. It's easy enough to use; just click on the answers that you like. The results of your chemistry predictor test are then used by the matchmaker service to find users with similar traits.
Ultra-Match
This feature trawls through profiles to find the users that are most compatible with you, based on all the tests you've elected to take.
Top Prospects
The Top Prospects service is great for those who might want to revisit a contact. It lists all the users you've connected with over the last month, giving you the chance to pick up where you left off.
Nearby
If you want to find users based on location, this feature is well worth paying for. 'Nearby' will rank users according to how close they are to you. This is ideal when using the Plenty of Fish app for dating on the go.
Meet Me
This uses the swipe left or right function, in a similar way to Tinder. You'll receive the profiles of other users who want to meet up, and you swipe left if you're not interested and right if you are.
Should both of you swipe right, you'll be put in touch and can message to arrange your meeting.
Priority Messaging
This feature ensures that any messages you send are at the top of the heap, in the recipient's inbox. You can turn it off or on, depending on how soon you want your message to be seen.
Super Yes
Using the Super Yes function lets a user know that you are definitely interested in them. According to Plenty of Fish, using Super Yes increases your chances of matching with another user by more than 50%.
Today's Catch
Today's Catch throws the spotlight on the profiles of any users who have paid for the service, ensuring they are seen by more people. You can promote your own profile on Today's Catch by using Plenty of Fish Tokens.
Tokens
Plenty of Fish Tokens are used to make in-app purchases, such as to use the Today's Catch feature or the Super Yes function. Tokens can be bought singly or as blocks of five or ten. However, it's worth knowing that they expire six months after purchase.
One token will cost $1.99
Five tokens will cost $8.85
Ten tokens will cost $19.90
🔐Online safety
Plenty of Fish prides itself on keeping its users free from sleazy or inappropriate messages. Profiles that contain sexual content are immediately deleted and messages that are found to contain improper material can result in the sender being automatically blocked.
While messages between users are private, those posted in public forums are screened for offensive keywords. Users who are automatically blocked as a result of inappropriate messages will find they are unable to continue posting until the block is lifted.
The site was hacked in 2015 and users unfortunate enough to fall foul of malicious adverts unwittingly downloaded malware. This was used to record users' keystrokes, allowing hackers to see what was being typed – even when online bank accounts were logged into.
Since it was hacked, Plenty of Fish has reviewed and upgraded its online security protocols and practices. However, it's worth being wary of adverts and profiles that you might think are fake.
How to pay
Plenty of Fish accepts three methods of payment:
Credit/debit card
PayPal
Mobile phone
💡 How to reduce costs at Plenty of Fish?
The obvious answer is to use the free services. However, if features such as Priority Messaging, Super Yes and the PoF username search function are important to you, then you'll need to subscribe. Subscribing for longer periods reduces the cost per month.
It's also worth considering whether you need to use tokens. While they give you access to some of the extra features, you might want to pass them up if you're trying to keep the costs down to a minimum.
📊 Membership structure
Cast your virtual net and see what you catch
While Plenty of Fish is open to anyone over the age of 18, the mainstay of users falls between the ages of 25 and 35. With an estimated 55,000 new members every day in the US and around 800,000 conversations taking place everyday, there's always a new face in the crowd.
As is the case with most online dating service sites and app, the men tend to outweigh the women. In the case of Plenty of Fish, this is by around 20%.
However, the site does seem to have found the right formula, having won the Dating Sites Reviews Single's Choice Award for Best Free Dating Service in 2016.
Plenty of Fish users tend to be fairly direct about what they want and regularly use the forums. With most members looking for meaningful relationships, it's not a happy hunting ground for those looking for one-night stands or casual hookups.
As the site is so popular, it's great for those who might live in low-populated areas to meet potential matches through their state-of-the-art algorithm for matching.
International appeal
Plenty of Fish is available in the UK, Ireland, the USA, Canada, Brazil, Australia and New Zealand. Users travelling abroad can find other users based on location, using the Nearby feature, available to those with premium memberships.
✍️ Registration
Whether you're joining Plenty of Fish as a non-paying member or want to subscribe to one of the premium memberships, the registration process is free and can be broken down into five steps:
Go to the website or download the Plenty of Fish app and fill in the online form on the welcome page

This asks for basic information such as your gender, age, and ethnicity. You'll also be asked to create a username and a password. Once this is done, hit 'Continue'.

You'll now be taken to a questionnaire.

Be aware that the personality test is a lengthy one and you can expect to spend anywhere between five and ten minutes filling it in. You must answer all questions, although there is a 'Prefer Not to Say' option for any questions you'd rather not answer. Hit 'Create My Profile Now'.

With your profile created, your next job is to create a headline.

Headlines are displayed just prominently as usernames, so it's worth taking a little time to come up with something that tells others a little bit about you.

Fill in the 'About Me' section.

As possibly the most popular free dating site on the planet, your profile should get a lot of views. Make your biography as interesting, funny and as personal as you can.

Upload your photos.

Those using Plenty of Fish as a free dating site can upload up to eight pictures, while those with premium memberships can upload up to 16. Your profile is now complete and you're ready to start connecting with other users.
📱 User-friendliness and the app
When we decided to conduct our in-depth Plenty of Fish review, assessing its user-friendliness was high up on our list. Thankfully, the figures speak for themselves: you don't earn yourself almost 100million users with a hard-to-navigate website.
Naturally, the dating website is available as an app for both android and iOS, with functionality for matchmaking that is identical to the free online dating service the website offers. That means you can meet people on your mobile app or desktop identically.
Plenty of Fish is easy to use. Your profile page displays everything you need clearly, so you can see, at a glance everything from your messages and contact history to who's online. Your profile page is simple to customize, and you'll find prompts to guide you as you start.
The Plenty of Fish app is just as easy to use and can be downloaded from Google Play or the Apple Store.
All the features you need, such as My Matches, Search, and Nearby are all displayed as icons, which are easy to tell apart and you only need to tap them to get to where you want to.
Whether you use the desktop version or the Plenty of Fish app, you'll find both easy to get to grips with.
✉️ Contacting users
Unlike many other online dating sites, messaging is free to Plenty of Fish users, whether you're paid-up or not. If you can send a text, then you'll find it easy enough to send a message through the site: compose what you want to say and hit 'Send'.
A cool feature is the ability to send voice messages. This is only available to those using the Plenty of Fish app, as you use your mobile's microphone to record a message before sending it in the same way as you would a text.
Private messaging is ideal when you want to keep a chat between the two of you. However, only women can send photographs in a private message. This is to prevent salacious or inappropriate images being sent to female users.
👍 Pros and cons 👎
What we like
A free dating site
A huge pool of users makes ideal for those living in rural or sparsely-populated areas
Messaging is free and unlimited
You can see who's viewed your profile
The advanced search filters provide plenty of options to find matches
What we don't like
Despite Plenty of Fish's security protocols, there are still fake profiles out there
Men outnumber women by around 20%, making competition fierce
There are a lot of adverts, which can only be removed by upgrading to premium memberships
You can only see if your messages have been read by becoming a paying subscriber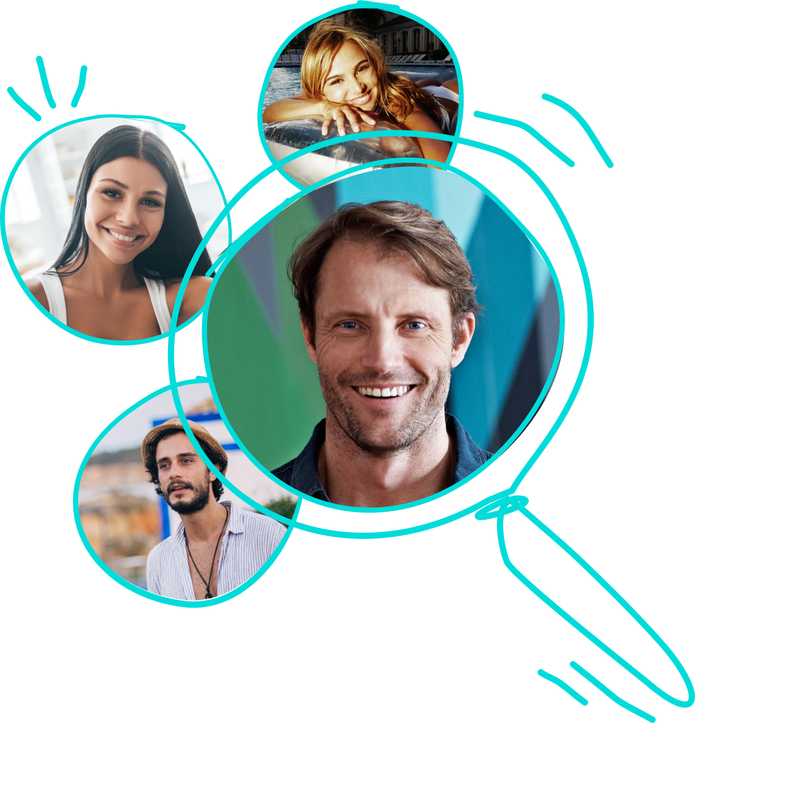 FAQs
Do you still have some more questions? Check out our answers to some of the most frequently asked questions about Plenty of Fish!
How to block someone on PoF?
Blocking another user to prevent them from messaging you is easy. Scroll down to the bottom of their message and click 'Block'. The effect is immediate and will last until you choose to unblock them.
What is PoF?
PoF is the new name for Plenty of Fish, which is a free dating site and dating app for those looking for meaningful relationships.
How to cancel your PoF subscription?
On the left of your screen, you'll see a 'Remove profile' button. Click on this and select 'Delete your PoF profile'. Before you can complete the process you'll need to enter your username, password, and supply a reason for wanting to leave.
How do you know if someone has blocked you on PoF?
Search for that person's profile page. If you are unable to send them a message, the likelihood is that you've been blocked.
How to start a conversation on PoF?
If you're unsure as to what to say on PoF, the site runs its own blog, which is packed with tips including conversation starters and ice-breakers.
How to find someone on PoF?
Use the PoF username search function to help you find the user you're looking for.
How do you contact PoF dating site?
You can only contact PoF through their online Help Centre. PoF doesn't have a phone number because of the amount of fake customer helpline numbers appearing on the Internet.
What does the green dot mean on PoF?
The green dot shows that another user is online.
What happens when you hide your profile on PoF?
Hiding your profile means that your profile won't show up in searches by other users.
Are PoF profiles real?
While the majority of profiles are real, there are some fakes. Plenty of Fish doesn't employ any background checks on users and, without linking to a Facebook or LinkedIn account, there's no real way for genuine users to verify themselves.
How to change your country on PoF?
Go to your profile and select 'Edit Profile'. You'll now have the chance to change any information you want, including your location. Once you're done, click 'Update Registration' and your changes will be saved.
Is PoF a hook-up app?
Plenty of Fish is a dating site for singles looking for friendships or meaningful relationships.
Does POF post to Facebook or Instagram?
Is sending messages only for female members?
Both men and women can send messages. However, only women can send picture messages to begin with. Once communication has been established, both parties are then free to send pictures, in private messages.
Is PoF safe?
Since being hacked in 2015, Plenty of Fish has upgraded its online security. However, there are still fake profiles and scams on the site and some of the adverts may be malicious. If you suspect a profile of being fake, avoid it at all costs.
Take a good look at the user's pics to see if they seem a little too good to be true. That's always a first and good way to see if someone is real or not. If you suspect they aren't, contact moderators as soon as possible. 
Why does PoF.com stand out? 
Unlike other dating sites like Zoosk, eHarmony, or OkCupid, PoF has always boasted a wide userbase that enjoys premium features while still remaining a free dating service. Their commitment to their users is exemplary, and has seen a lot of success. 
Generally speaking, if you aren't confident about online dating and are new to it, Plenty of Fish should always be your first attempt. It's low risk and high reward.  
ℹ️ Company information

Website: www.pof.com
CEO: Markus Frind
Company headquarters:
PO Box 841 C
Plenty of Fish Media Ltd
Yarmouth
NS B5A
Vancouver
Canada
We also have reviews of all these dating pages