How to Overcome Trust Issues in Dating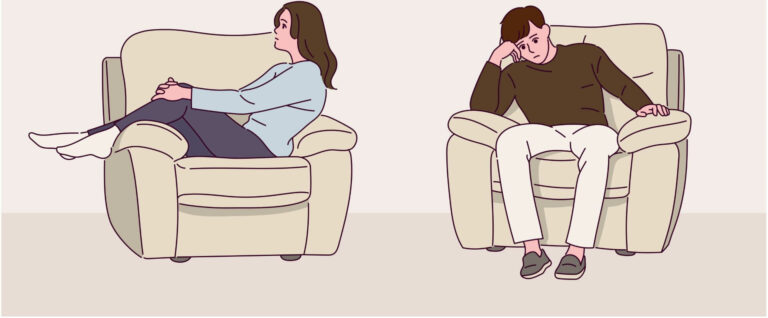 All relationships require trust. But where does that leave those of us who struggle with trust issues?
Trust doesn't always come easily, especially if you've been betrayed before. It can take a lot of time to feel safe opening up and putting your faith in someone.
Even still, dating and starting a relationship with trust issues isn't impossible. There are several ways to start healing your broken trust and lower the walls you've built around yourself.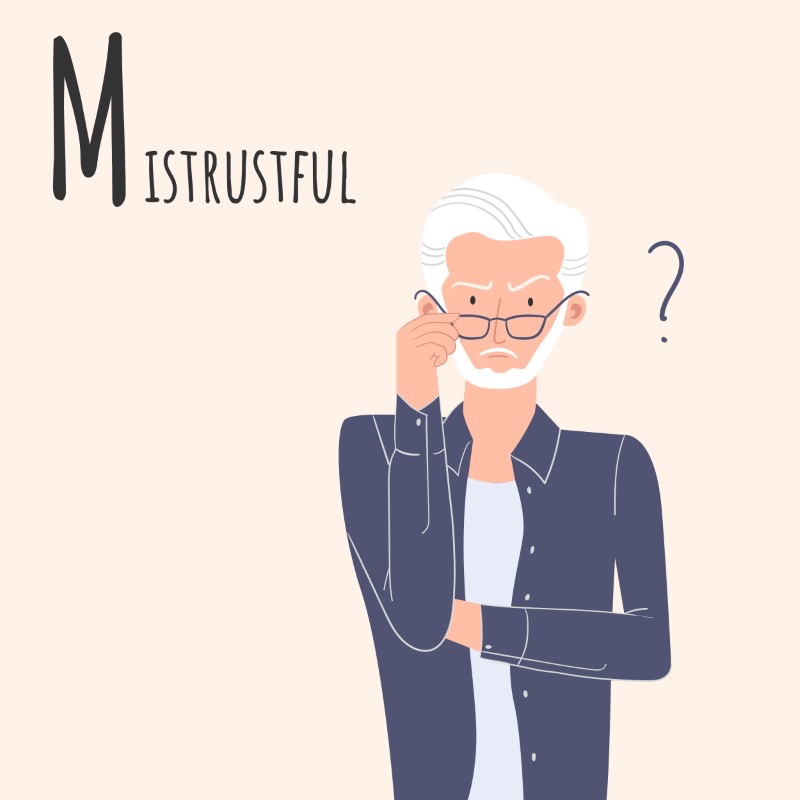 What Are Trust Issues?
If you have trust issues in dating, you anticipate people will disappoint and hurt you. You question everything they say and do, and because you can't trust them, you never have a chance to let your guard down.
Having trust issues can start to feel like a shameful marker of your identity, like a badge you're forced to wear on every date and in every relationship.
But there's no reason to be ashamed of struggling to trust others, and trust issues aren't a fixed part of your personality. Trust issues in dating can be healed and overcome.
It's also important to know the difference between trust issues and a toxic relationship.
Trust issues are often caused by personal trauma and show up in relationship after relationship.
But if you've never struggled with trust until your current relationship, there may be some events that have sabotaged trust between you and your current partner. In this case, you probably have a case of broken trust, not trust issues in general.
Signs of trust issues in dating
Trust issues go beyond occasional fear or doubts in a relationship. Here are some signs you may be dealing with trust issues:
regular feelings of jealousy
assuming the worst (often called "catastrophizing")
pushing others away, especially as they become more emotionally intimate
craving control in relationships
feeling like everyone is against you
holding grudges and refusing to forgive small mistakes
Causes of trust issues in dating: Why it's not your fault
If you have trust issues in dating, it's important to remember that 1) you're totally normal and 2) it's not your fault.
Struggling to trust others doesn't make you deeply flawed or broken. It just means you've been hurt, and you don't want to be hurt again.
You may have had painful life experiences, like growing up with an inconsistent family member. You may have experienced neglect, abuse, or a loss in childhood that still affects you today.
Or you may have struggled with making and maintaining friendships at some point in your life.
It's also no surprise that unhealthy romantic relationships can trigger trust issues in dating. And while trust can be destroyed from a major betrayal like being cheated on, it can also happen in micro-betrayals like being ignored or gaslighted by a partner.
Having trust issues in dating is a completely normal response to betrayal. Struggling with giving trust to others doesn't mean you're less deserving or capable of having a healthy relationship.
In fact, balancing vulnerability with a bit of caution can be a great way to stay level-headed when dating.
How Trust Issues in dating trigger relationship issues
You may withhold trust to avoid problems in dating and relationships. But in reality, trust issues can lead to more relationship problems.
Here are some of the ways trust issues in dating can affect—and destroy—a relationship.
Disconnection
If you don't trust a dating partner, you may avoid sharing information with them, believing that they'll betray or leave you after. But without opening up, you never have a chance to truly connect with your partner.
Similarly, your partner may withhold information from you because they worry about how you'll react, knowing that you don't 100% trust them.
This kind of disconnection can slowly erode a relationship (or prevent it from ever developing) and make you feel more like strangers than lovers.
Inauthenticity
When you have trust issues in dating, it can feel like you're just waiting for the day when your partner finally rejects and abandons you. And this fear of rejection can lead us to act inauthentically to try to avoid the worst.
The ironic thing about trust issues in dating is that, in a way, they can make us less trustworthy too. We might not be completely honest if we're worried that it'll somehow backfire or be used against us later.
But that's not because we're bad people or intentionally trying to deceive others. Instead, we may, at times, be dishonest or inauthentic in an attempt to protect ourselves.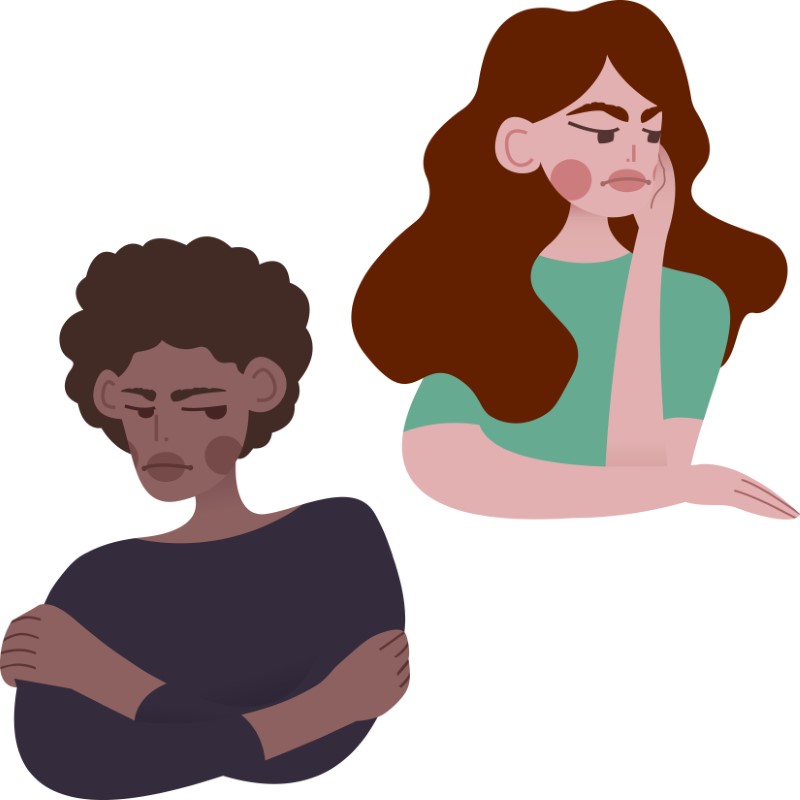 Overprotection
Trust issues in dating can lead to some self-sabotaging behaviors in relationships.
If you don't trust others, you may avoid commitment, push people away, and build walls to protect yourself.
You might even flee right before things get serious, ghosting them before they can ghost you.
Control-seeking
If you struggle with trust issues in dating, you may not run from others—instead, you do the opposite.
In an attempt to gain control, you might be clingy and try to keep your partner around as much as possible. And if they're out with friends, you might feel like you need to hear from them often to make sure they're not doing anything to betray you.
This is common in relationships that lack trust. But trying to control others can quickly become toxic, often making us feel more out of control and insecure in the end.
Learning to Trust Again
Even the deepest trust issues in dating can be healed, and it's possible to trust again after being let down.
Here's how.
Start With Trusting Yourself
Lacking trust in others can create a lack of trust in ourselves.
You may struggle with self-esteem after experiencing betrayal or relationship issues and only doubt yourself more. But the way to trust others again is to rebuild trust in yourself.
Don't believe that your trust issues in dating are always misleading you. Don't talk yourself out of your gut feelings, and don't pressure yourself to give trust to people who haven't earned it.
Open Up in Small Steps
You can't start overcoming trust issues in dating without actually dating!
Learning to trust again takes practice. Ease into using dating sites and meeting new people, taking baby steps along the way.
There are levels of trust that need to be built slowly. Open up little-by-little, rather than trying to force trust too soon. And remember to not only look for red flags, but also look for the green flags in dating partners too.
Let Go of Control
What make trust issues in dating especially problematic is when we desperately want control out of a lack of trust and uncertainty. When we don't trust someone, we may try to manipulate or limit what they do to avoid being hurt.
But trust requires releasing control. You can't find out how trustworthy someone is without giving them the space to act freely on their own. The more we intervene, the less we can ever see who they really are.
Remember, even with the most trustworthy people, there's always a risk that they'll behave differently than we want. Trust isn't the absence of that risk. Trust is accepting that risk and putting your faith in someone anyway.
Get Reassurance the Right Way
It's okay to want reassurance. However, this doesn't mean it's okay to snoop through your partner's phone or cyber-stalk a date.
Ask for reassurance instead. Talk about your biggest fears with your partner, and ask for their support in building trust together.
Process Your Past
To deal with trust issues in dating, you must look at the root cause. Reflecting on past experiences, and remembering that others' mistakes weren't your fault, can help you heal moving forward.
It can also help to learn about your own behaviors and habits in relationships. A great place to start is by getting to know your attachment style and how it affects how much trust you offer others.
Therapy or couples counseling can help you look at yourself and your past with a new, healthier perspective.
Deciding Who to Trust
You may have been cheated on by an ex, or maybe you had a rough relationship with a parent. But your previous relationships don't have to sour your future relationship success.
Being betrayed in the past can make it feel like no one is trustworthy. But there are plenty of loving and trustworthy people out there, as long as you know what to look for.
These tips will help you decide how to deal with trust issues in dating as well as who to trust.
Pay Attention to the Little Things
When building trust, the little things often matter more than the big things. Someone can constantly cancel plans or show up late, but then organize a lavish date or shower you with expensive gifts.
But the small, everyday moments and actions add up. And no big favor or out-of-the-ordinary surprise can undo them.
In everyday interactions, do they respect you? Do they keep their word, following through with promises? Are your boundaries understood? When it comes to establishing trust, small, consistent actions speak louder than words.
Find Trustworthy Examples
Look to trustworthy people in your life, like a friend or loved one, who you know is safe. Then, model your romantic relationships after those bonds.
How do you know that friend or loved one is trustworthy? How do they show it? How did you build trust with them, and what would you do now if they let you down? How do you act with them, knowing that you can trust them?
Consider these questions and use your own answers as inspiration when working on your trust issues in dating.
If you've had your trust broken in a romantic relationship, you may start to believe that all dates and romantic partners will lie, cheat, and mislead you. But when it comes to trust, love should be no different than the other healthy relationships you have in your life.
Only spend time with people who you can feel safe and supported with, in the same way you expect from other relationships in your life.
Talk About Your Trust Issues
As you get closer to someone, tell them about your trouble with trusting. Let them know that you're working on it, but you also need them to do their part too. That means keeping their promises, showing up when they say they will, and matching their actions with their words.
A trustworthy person will listen and understand your needs, without judging or questioning them. And if you scare them away by being honest, that's a sure sign they weren't right for you anyway.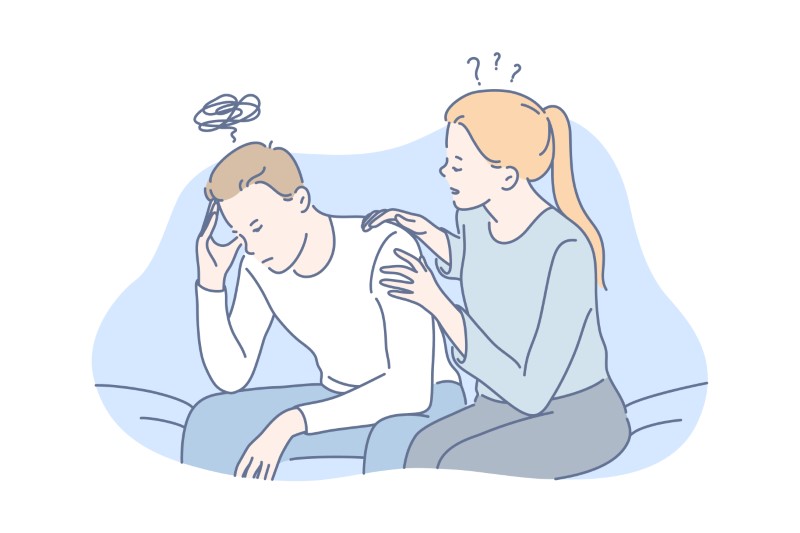 Serious dating recommendations
Here are our top online dating services for finding a long-term relationship. Sign up for free today!
FAQ on Trust Issues in Dating
Is it okay to have trust issues in a relationship?
It's okay to be in a relationship while dealing with trust issues, as long as you're working to understand and fix those issues. In fact, a healthy, trustworthy relationship can help you to repair damaged trust from the past. But if you neglect to work on your trust issues, your relationship will suffer and may even become unhealthy for both you and your partner.
How do I reassure my boyfriend with trust issues?
If your partner has trust issues, it's imperative that you prove that you're trustworthy. This means being honest, keeping your promises, and staying transparent. Also be patient when they need some supportive reminders and reassurance. Let them know you're still there for them and that you're empathetic towards their concerns. Come up with some actions that provide reassurance that you can both agree on, such as occasionally checking in through messages when you're apart.
How do you fix trust issues in a new relationship?
If you have trust issues in a relationship, make sure that they're not a result of broken trust within the relationship. If you just entered into a new relationship and you've already been betrayed, consider that a huge red flag. If your trust issues are from past relationships, take your time in this new relationship. Remember that trust is built slowly, one step at a time.
How do you date someone with trust issues?
Don't take their trust issues personally. Get to know their triggers and past experiences that led them to struggle with trust. Then, remain as honest and consistent with them as you can. If their trust issues ever create bigger relationship issues (for example, they threaten to break up when they're feeling suspicious, even though you did nothing wrong), establish some boundaries to protect yourself. And remember, even if they're hurting from past trauma, that doesn't grant them the right to hurt you.