How To Leave a Toxic Relationship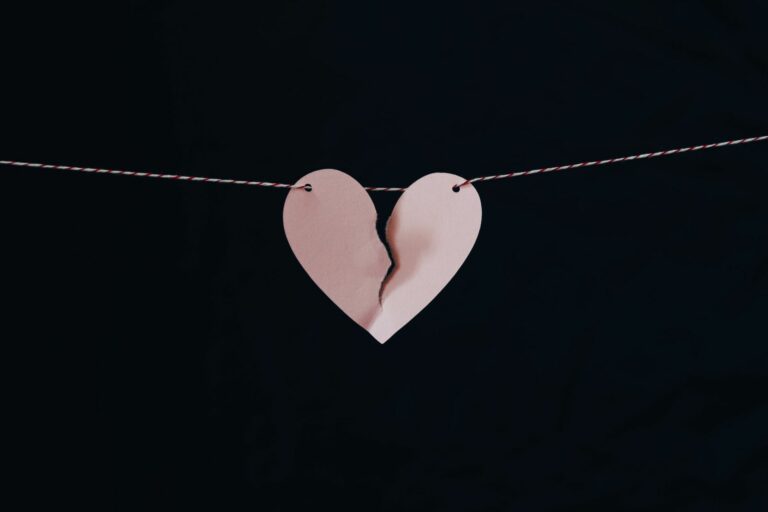 Falling in love doesn't always mean it's with the right person. And if you have found yourself either in a new relationship with a narcissist or realise you may have a toxic partner , then it's time to clarify the warning signs.
The First Step: Realizing that the relationship is actually toxic
The words 'toxic relationship' can be misleading if you don't know what actually identifies a relationship that has become detrimental. We often think that a toxic relationship is one full of physical abuse and extreme behaviour, however this isn't always the case.
The relationship doesn't need to involve heartbreak and abuse to have a negative effect on your mental health, self-esteem and overall well-being.
A relationship that stagnates, becomes complacent or has zero conflict can be silently toxic as well. So how then do we actually know if the relationship we are invested into is unhealthy?
Here are the signs of a toxic relationship because of a specific cycle:signs
Tension building– Walking on eggshells or feeling some drama and tension building due to lack of communication, fear, insecurities, lack or control and manipulation.
Incident– This is the climax of the tension which manifests as abuse, conflict, drama, extreme behaviour or emotion. There could be threats and verbal accusations or even radio silence.
Resolution – This phase however isn't resolving anything and is usually a quick fix. It can even be dramatic make-up sex or false promises. There are apologies but no real changed behaviour
Calm – The calm before the next storm. This is a temporary honeymoon phase that makes you believe things are different, however nothing ever really changes.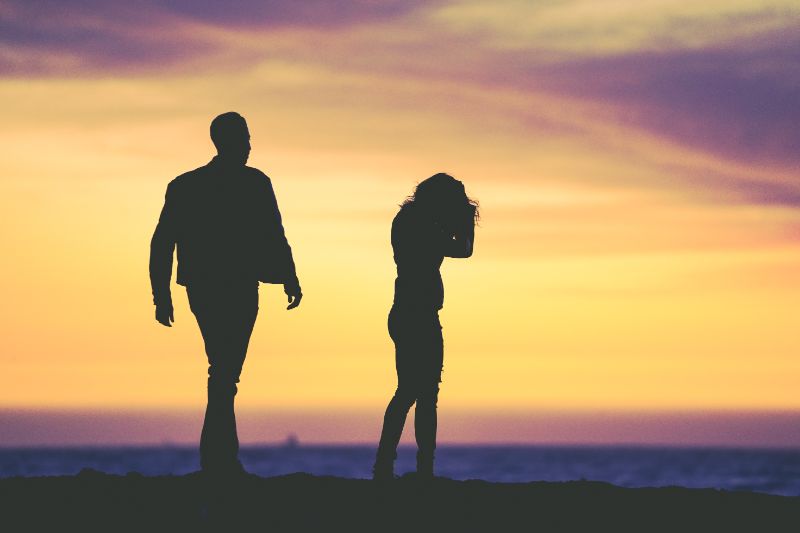 Should I fight for the relationship or leave it?
If you have identified that indeed your relationship is toxic, we now need to discern if you are able to redeem it into a healthy one. Just because you love the person and have invested time and energy, it doesn't mean you are obliged to put up with toxic behavior.
It can be incredibly confusing to know whether to fight for the relationship or just let go. When emotions and multiple opinions are clouding your judgement, it's time to look at some facts to help clarify the answer.
Here are some important factors to consider if you fight for or leave the unhealthy relationship:
Level and duration of toxic behaviour- Perhaps your relationship started off quite healthy and you feel that circumstances or events have affected your partner's behaviour. Their toxic actions could be the result of recent stress or trauma and hence it is out of character for them.
What is important here is making sure that this toxicity is not actually an underlying character preference that has just been carefully hidden all this time. Whilst we aren't perfect people and circumstances can trigger us , it doesn't excuse toxic behaviour or abuse.
Any sort of abusive relationship needs to be addressed instantly.
Relationship duration- A lot of people assume that because they have been with someone for an extended period of time, it means they have to just grin and bear the trauma of a toxic person and their behaviour.
If red flags are showing in the early stages of dating then they should be addressed instantly. It's best to break it off with your new date if you identify toxic behavior early on. Trying to rescue or change them is not going to set you up for a peace filled relationship.
If on the other hand, you are married to them or in a long-term relationship, it can affect your willpower or ability to leave or fight for it.
It's one thing to stick to your vowels and have a grace period while you BOTH try to make it work.
But it's altogether a completely different story to stay in an abusive toxic relationship just because you are bound to them legally or emotionally. This is where you may need to have a family member or loved ones help you through the process.
Circumstances– If you have children with this person you may want to try and save this relationship. However there needs to be consistent growth and progress for it to work out.
Children are deeply affected by viewing parents in a toxic relationship and sometimes separation actually protects them more.
Growth, progress and potential- The only way you will be able to transform a toxic relationship into a healthy one is if there is growth and progress. Whilst there might be potential for this, it has to actually become a reality.
This also needs a timeframe to make sure it is moving at a healthy pace. Waiting for someone for years to make incredibly slow changes is not going to be fulfilling.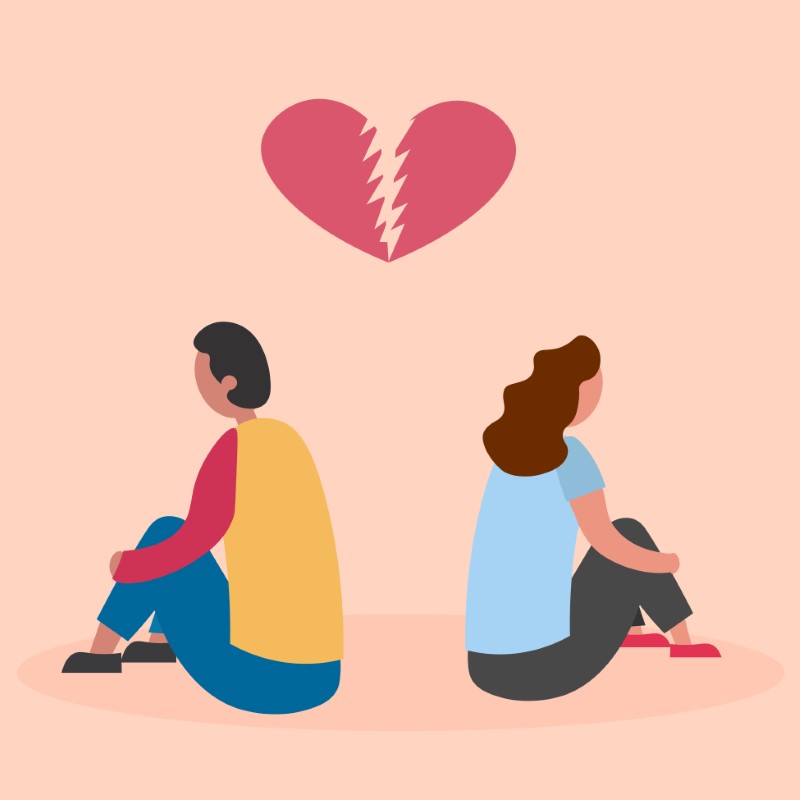 How do you leave a toxic relationship?
Just because the relationship is toxic doesn't mean you have fallen out of love with them, or that you can just simply walk away.
One of the characteristics of a toxic relationship can be its addiction to stay, being codependent and try and make it work.
Most people get trapped in toxic relationships and find it hard to abandon it due to feeling responsible for that person, loving them or having limiting beliefs that they deserve more and can be free from this.
Even if you were dating them seriously to build a lasting relationship, it doesn't mean you can switch off how you feel.
However, despite emotions and circumstances there can always be a way out.
The most ideal situation is to prepare yourself mentally and emotionally as well as practically BEFORE you make any bold moves to cut it off.
Have a plan– This means getting down to the nitty gritty details of how you intend to leave AND stay away. One of the common mistakes is that people get caught in a relapse of going back to that toxic relationship.
This plan needs to be realistic and practical especially if it involves children, money, assets, businesses or moving location.
Consult professionals and family to help you decide what is the wisest way to handle the break off.
Get support– A little support goes a long way, but professional support and a community around you can literally be life changing. The key is to have wisdom and accountability that helps you leave a toxic relationship and keep it at bay.
Just because you know you should leave doesn't mean that it will be easy for you and having the right support network can make you feel stronger.
Put down boundaries– Boundaries are often absent in toxic relationships. Therefore, asserting them when you leave is necessary for defining that it is indeed over and you are breaking the cycle.
Setting boundaries is also a matter of self-love and having a strong self-worth.
Decide how you are going to handle the contact that you may still need to have with this person. Do you need to take out a restraining order? What legal support system needs to be thought through to make sure boundaries aren't crossed.
How to recover from a toxic relationship
After you have broken away from your toxic relationship it's now time to learn how to recover. The last thing you want to do is have a relapse or repeat the same cycle because you haven't fully healed.
So here are some key things to focus on:
Give yourself time to grieve- Letting someone go doesn't mean you stop loving them, so give yourself time and permission to feel sad. Grieving the relationship and what you wanted it to be is a part of the healing process. Just don't romanticise the toxic relationship or reach out to them.
Seek professional help– Having a professional to talk to can help you regulate your emotions and put things into perspective. Try and talk to a professional rather than just friends and family as you need an objective point of view.
Build your own closure- We often assume that closure comes from the other person apologising and wishing they could have changed.
However, you can't base closure off someone else who you cannot control. Choose closure instead of waiting for it but focusing on forgiving them and moving forward.
This means don't go stalking their social media or talking to their co workers and sending text messages just to check in on them.
Focus on positive new starts –Your mind and heart will want to try and work out how you could have saved that relationship, but you cannot change the past. Focus your energy instead on what you want to now build and grow. Set some new goals and start auctioning them.
Can you fix a toxic relationship?
The golden question that so many want to know: Can you fix a toxic relationship?
In most cases the answer is no, however let's weigh up the factors that can indicate either yay or nay if you can fix and save a toxic relationship:
Yes: There is a professional third party involved to keep both people accountable to their progress and growth. The cycle has been broken and new and positive consistent behaviour is evident and ongoing.
One or both persons have asked or given forgiveness and there is real remorse which keeps them wanting to become a better partner and person.
Communication is improving and the toxic behaviour is diminishing steadily.
No: There is no willingness or capacity to change or one person tries to fix it or save it.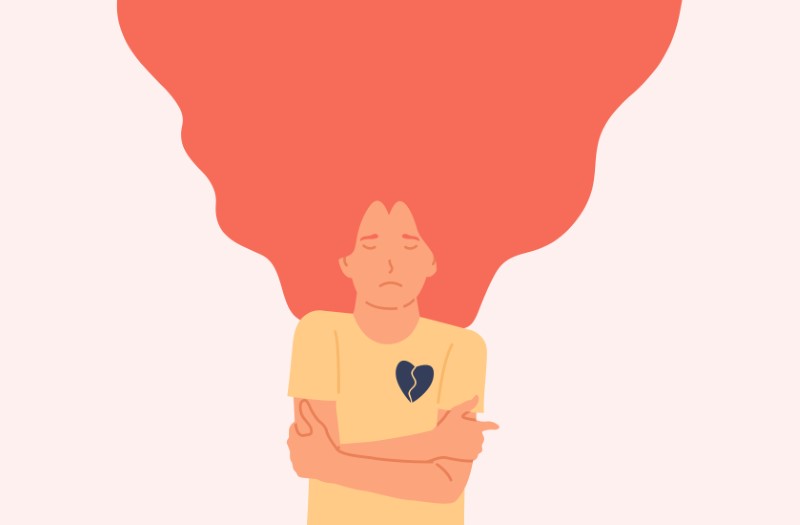 Breaking toxic relationship cycles
The key to being able to get off the toxic train is to break the toxic relationship cycles. This means that you are growing and learning instead of staying stuck. Here is how you break unhealthy toxic relationship cycles:
Identify the patterns– Your patterns will give you an indication to WHAT needs to change. Is there lots of conflict due insecurity and then make up sessions afterwards to keep the drama going? What is constantly recurring and what triggers it?
Identify the root cause– The next step is to get to the base cause of why these patterns occur. Is it due to fears, lack or deep trauma? Knowing why you do or attract certain toxic behaviour and people will help you stop it.
Get professional help-A problem shared is a problem halved. Don't rely on yourself to get through it alone if you are struggling; reach out for help. Having an objective professional point of view can really put things into perspective.
Love consciously- Being aware of how to date smart and build conscious relationships means you are aware of who and why you are attracted and attached to someone. It gives you a chance to find a healthy relationship.
Serious dating recommendations
Here are our top online dating services for finding a long-term relationship. Sign up for free today!
 
How do I get out of a toxic relationship?
The first step is to make a plan that sets you up to distance yourself from that person whilst you work out the logistics to actually leave. The key is not to leave in a moment of drama, but rather when your emotions are stable and you are able to make conscious, sensible decisions to cut it off. 
How do you get out of a toxic relationship when you still love them?
The first step is to make a plan that sets you up to distance yourself from that person whilst you work out the logistics to actually leave. The key is not to leave in a moment of drama, but rather when your emotions are stable and you are able to make conscious, sensible decisions to cut it off. 
What are the signs of a toxic relationship?
Here is a quick checklist: Lots of drama and volatility; Lack of peace and progress; Manipulation, emotional blackmail, control or gaslighting; Presence of narcissism; Sadness, complacency and unfulfillment; High levels of conflict; Infidelity and lack of trust; Any type of abuse or addictive and destructive behaviour including emotional abuse.