What is HSP: What to Know When Dating a Highly Sensitive Person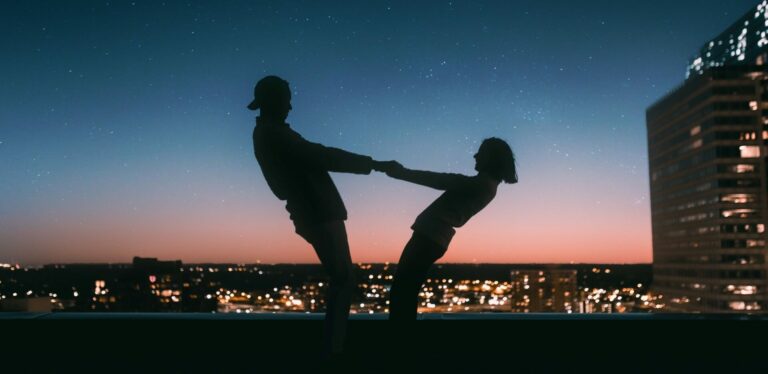 While everyone can be sensitive, not everyone is a HSP (highly sensitive person). If you are dating a HSP—whether you've met online or offline—understanding what is HSP can help you handle your relationship in a healthier way. Read on to learn what you need to know when dating a highly sensitive person.
Serious dating recommendations
Here are our top online dating services for finding a long-term relationship. Sign up for free today!
What is HSP?
HSP stands for "highly sensitive person". The term was coined by Psychologist Elaine Aron to describe a type of person with high sensitivity and depth of processing. HSPs are especially unique as they receive a lot of information and stimulation as if they are experiencing life with the dial turned up; they feel deeply and are more easily moved by positive or negative details.
What does it feel like to be a HSP?
Since a HSP can feel very deeply, being a HSP can lead to overstimulation easily, with the nervous system going into overdrive, and burnout happening quickly. Chaotic environments with stimuli like loud noise, bright lights, and strong smells can be especially stressful for highly sensitive people.
HSPs may also love to get lost in their rich inner world, reflecting and thinking deeply about life. This is a time when HSPs may often find comfort, typically preferring to withdraw and decompress alone at home.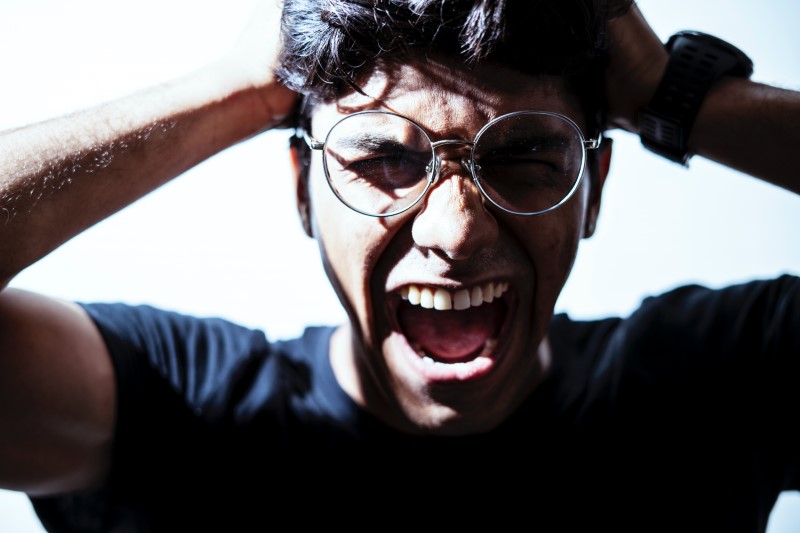 How dating a HSP can affect a relationship
Since HSPs experience emotions so deeply, it can certainly influence a relationship. Dating can be emotionally, mentally, and physically stimulating for everyone, but for highly sensitive people, that stimulation level is amplified.
This can create some challenges, but it can also be a gift for sensitive people and their dating partners.
Potential challenges when dating a HSP
Your partner's sensitive nature can affect many aspects of their life. It can create some special challenges when it comes to dating, and noticing them can help you create a better relationship with your partner. Here are a few challenges to watch out for:
Avoidance and withdrawal
Though not all HSPs have an avoidant attachment style, HSPs may be more likely to behave in avoidant ways. You may notice that your partner might be shy and avoid discomfort or confrontation.
Yet discomfort is a hurdle that must be overcome when dating. You can try to help your partner open up to you more often by initiating conversations in a non-judgemental way.
High standards
Since only 15 to 20% of the population is highly sensitive, there's a possibility that you are not a HSP and that dating a HSP might make you feel like you aren't sensitive enough. Your partner might—unintentionally—make you feel like you don't live up to their emotional expectations, and like they can only focus on your flaws. Try to keep in mind that this is not truly the case, and creating a conversation about this can help.
Codependency
The gap in sensitivity levels can trigger a codependent dynamic where both partners—especially the sensitive partner—always depend on the other for support, without learning to become self-sufficient. You can overcome this in a healthy manner by talking to a professional, and perhaps investing in some time apart.
Dating a highly sensitive person may have its challenges, but it isn't as hopeless as it may seem. In fact, HSPs can bring many special strengths and gifts to their interactions and relationships with others.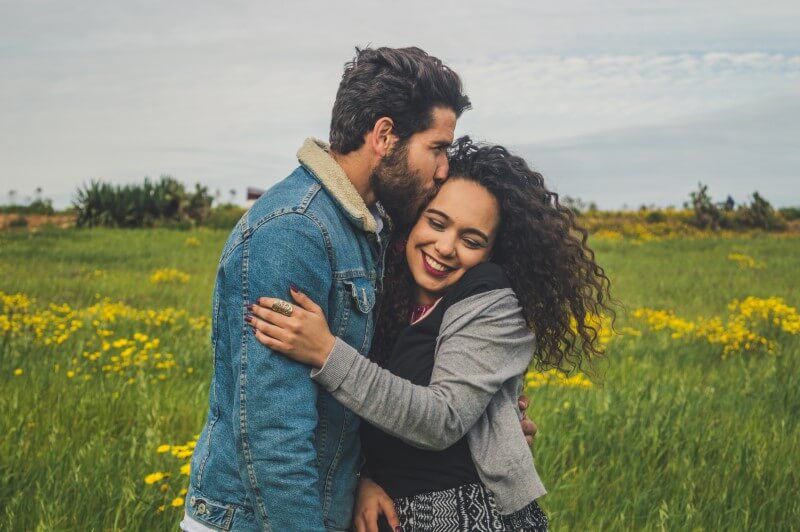 Positive aspects of dating a HSP
When learning what is HSP, it can be important to keep in mind how dating a highly sensitive person can be fulfilling. Here are some typical characteristics of HSPs that can be extremely beneficial in dating and relationships:
Natural compassion
Compassion is arguably one of the most important qualities to have in an intimate relationship, but truthfully, it doesn't come naturally to everyone. For HSPs, though, compassion is an innate skill, allowing them to easily connect and empathize with romantic partners.
Loyalty and commitment
Although a highly sensitive partner may feel somewhat fearful and timid at the beginning of a relationship, once the relationship is established you may find that a highly sensitive partner can be extremely committed. If you and your date are both looking for a serious relationship, this is good news!
Appreciation for the small things
HSPs might not expect grand gestures or expensive gifts. A highly sensitive partner may let you know that they can notice and appreciate the small things. HSPs can see beauty and positivity in a relationship anywhere from perfectly-timed eye contact to a nourishing meal and a comforting walk in the park.
Attunement to others
Because sensitive people are always observing others' reactions, body language, and emotional cues, it can be easier to respond to others with support and care. This attunement is one key to healthy relationships that likely comes naturally to HSPs.
Dating as a Sensitive Person
If you are a HSP, you might want to know what you can expect when diving into the dating pool and learn how to use your highly sensitive personality to cultivate a successful HSP dating life. Here are some steps you can take to make dating a more positive experience:
If you don't feel particularly confident, it might help to date yourself first before rushing into love.
Find a form of self-care that you know works for you. Resist the temptation to lose yourself in someone else and give yourself the care you need.
Take your time with dating. Dating can be overstimulating for many sensitive people, so pace yourself by keeping conversations light.
Find what can help you feel comfortable on dates. Maybe you've found that active, high-energy dates aren't for you, or staying out late with a new person is exhausting.
Prioritize your well-being, and keep in mind that the discomfort of saying "no" is only short-lived, while the discomfort of neglecting yourself and your boundaries will likely linger much longer.
Become familiar with what is triggering for you. Sensitive people may tend to have an overwhelming response to too much stimulation and arousal. And sometimes, HSPs might misattribute that feeling.
How online sites can help the HSP dating world
Dating sites and apps can be a great option for HSPs because the amount of interaction and stimulation can be controlled more easily. Online dating allows to end conversations when needed, take breaks from chats, and take time responding to others.
Whether you are a HSP or you want to be dating a HSP, sites for serious dating and relationships can be a good option for you.
Dealing With Rejection as a HSP
To truly master dating as a sensitive person, you must also master dealing with rejection. Rejection is a completely normal part of dating, yet for HSPs it can stir up fear.
When faced with rejection, sensitive people may often react one of two ways: wanting to pursue and chase the other person even more, or shutting down and becoming more avoidant. This relates to a response strategy Elaine Aron calls being either "too out" or "too in," which refers to how HSPs often cope with discomfort by either pushing themselves way beyond their limits and ignoring their own needs, or indulging those needs too much and overprotecting themselves.
When it comes to dating and dealing with rejection, finding balance can help: give the other person space and don't rush things, but allow yourself to get out of your head and your comfort zone too.
Related: What are the Best Dating Apps for Introverts?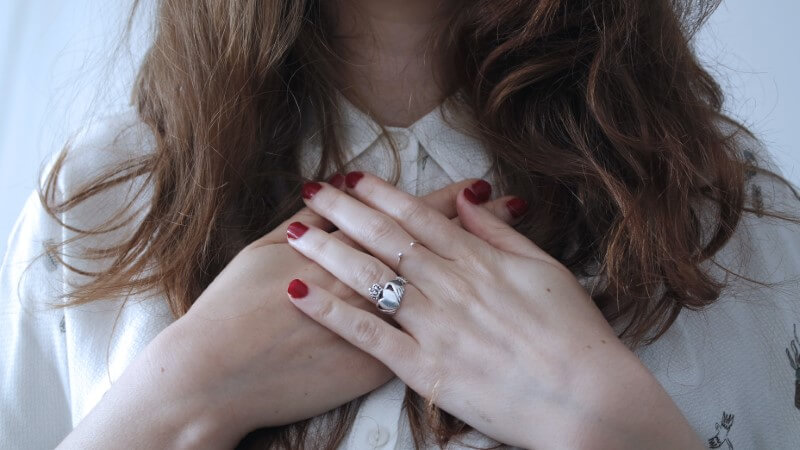 What is HSP: FAQs
What are HSPs like on a date? 
When dating a highly sensitive person for the first time, you may notice that your date can seem stressed and overstimulated. HSPs may often translate the stimulation on a date into an overwhelming interest in the other person, but it might just be out of nervousness.
Are HSPs introverts or extroverts?
Many HSPs are introverts. While enjoying one's own company is healthy, if you're dating a HSP you may feel as if your partner is not as interested in the relationship. Try to talk to them about this and express how you feel.
 
HSPs can be very self-aware, which makes them especially open to growth and development in the relationship. 
How to start dating as a HSP? 
One of the most empowering things you can do as a sensitive person looking to date or start a relationship is to get to know your own sensitive superpowers. Try to learn how to cope with the difficulties of being a HSP and focus on the positive aspects of your personality when it comes to dating. 
What is HSP: our final thoughts
Now that you've learned what is a HSP, you can know that although HSP dating—whether you are a HSP or are dating a highly sensitive person—has its challenges, it can ultimately be rewarding. Highly sensitive people experience life and emotions deeply, and therefore can be selfless, compassionate, and loyal. These personality traits can be positive in relationships.