Dating Long Distance – A Guide to Finding Long Distance Love
It's the odd duck that goes out seeking a long-distance relationship because they enjoy dating long distance. In fact, many people religiously avoid it. And that's because distance can be hard.
While you miss out on a lot of the great things about dating face to face (kissing, cuddling, sex), a LDR can be well worth the struggle if you find the one you're looking for.
Long distance relationships rarely happen because two people are thinking, "Hmmm, I'd really like to seek out an LDR." Instead they just. Kinda. Happen.
Whether it be someone you met through OkCupid during the pandemic or while you're on vacation in Tahiti, most LDRs start when two people decide they'd like to stay in contact and explore where the relationship could go.
Of course it could also happen that you develop (or redevelop) feelings for someone that you've known for some time but lives in a different location.
That means the decision to start dating someone long distance is an active one. You don't do it because it's convenient; it takes too much coordinating without dating's typical benefits. You start dating someone far away because you are at least a little curious as to where it could lead.
But if real connection via distance feels like a wild goose chase, don't despair. Research shows that at the end of the day, long distance couples can have dating and relationship experiences that are just as fulfilling and as likely to succeed as their geographically close counterparts.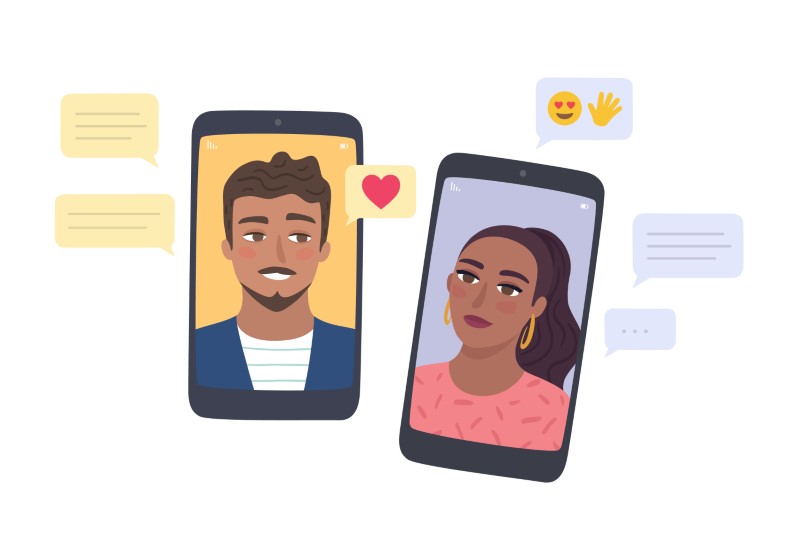 How To Start Dating Long Distance
So how do you start dating someone long distance? Well, pretty much the same way you start dating someone close distance. Let them know you enjoy their company and you'd like to keep in contact.
If you're sitting there thinking, "You need to tell me the exact words to say," FINE, here's your script.
If you meet online:
I'm so happy we connected. I actually think you're fantastic. If you're open to it, I would love to continue talking and getting to know each other.
If you meet in person but live in different places:
I really enjoyed spending this time with you. I know we live in different places, but I still think it would be fun to get to know you better. Can I have your number?
If you reconnect:
I'm so happy we reconnected. I actually think you're fantastic and would love to continue talking to you if you're open to it.
You get the idea. These might sound a little formal and boring. Do feel free to make it your own, but we promise you don't need to come up with something catchy or clever if you've already hit it off.
After a good night of flirting or a few days of interesting chat convo, you'll come across as genuine and straight forward without being pushy or overbearing. You're welcome.
Also remember, these aren't pickup lines. It'd be best if you don't use them to start the conversation. These are words to slip in after you've been chatting for a bit and you can feel there's a spark.
Lastly, remember that long distance dating isn't for everyone, so if someone says they'd rather not, try not to take it too personally.
Getting to Know Someone Long Distance
Once you've established that you're both interested, you can begin to get to know each other even better. One silver lining of dating long distance is the opportunity to learn about each other on a very deep level emotionally, intellectually, and even spiritually.
Conversation tends to develop a lot better in an LDR because it's a little easier to not be distracted by the… ahem…physical aspect. Take advantage of this and try to spin it as a positive.
Be open and vulnerable both with things that are difficult and when you're really excited about something. Share freely with each other, and remember to listen. Fostering a very deep relationship and great communication is one of the best things about distance dating.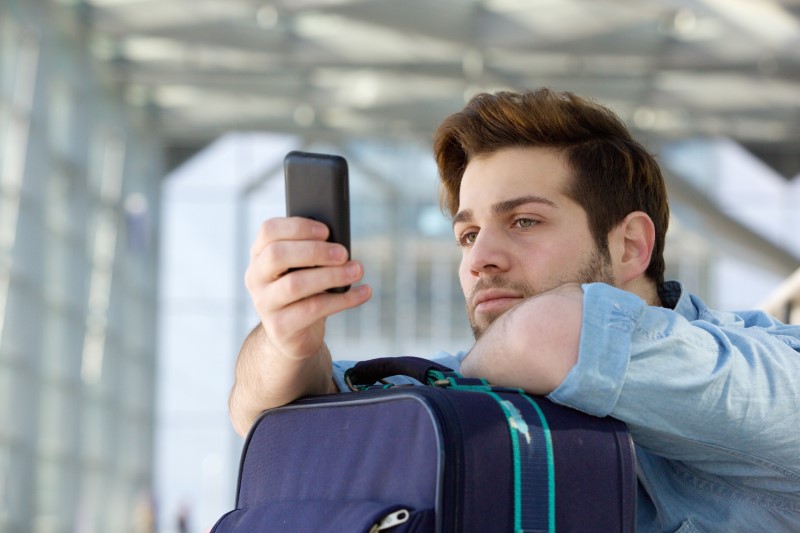 At this stage, we think it's still really good to be quite formal about scheduling and calling. While texting throughout the day is tempting, set a date and a time to have a face-to-face video chat, where you can give each other your full attention for an uninterrupted period of time, like you would on a date.
How long should online dates be?
It totally depends! You may want to have a quick check in before you go out with your friends to remind them how hot you are, or you may settle in for an extended evening of sipping wine, games and chatting.
As the dating relationship develops, it's natural that things become a bit more relaxed, but we recommend continuing the practice of scheduling time for long distance dates. Every scenario is different, so it's important that you come up with something that works for both.
As you two become more familiar with each other, the tone of your conversation might change as well to be even more flirty. Feel it out and don't push it with sexting until it's clear that you're both desiring that intimacy.
Questions to Ask Yourself
There are lot of things to consider as you get to know each other. It could be awkward to drop these into your first conversations, but they are important to address early, before either of you become too invested. That way, everyone has a clear idea of expectations and possibilities.
Being honest with these questions will help you both to decide if dating one another is a good idea, or if you are ultimately just wasting each other's time. Bear in mind that these questions are a guide to get you thinking about what's important to you.
What does dating someone look like to each of us? Is it monogamous or open? Does it require constant communication? Does it require being in the same location?
Do either of us require physical touch to feel appreciated or loved?
If our relationship were to develop, are we both open to a serious relationship through long distance?
Are we willing to travel to see one another?
What is the end goal? Do either of our lives offer the possibility of future relocation? Would either person be open to relocating?
Golden Rules of Long Distance Dating – How to Make a Long-Distance Relationship Work
If you're hoping to ever turn "dating long distance" into a long distance relationship and ultimately find your significant other, here are some absolute MUSTS.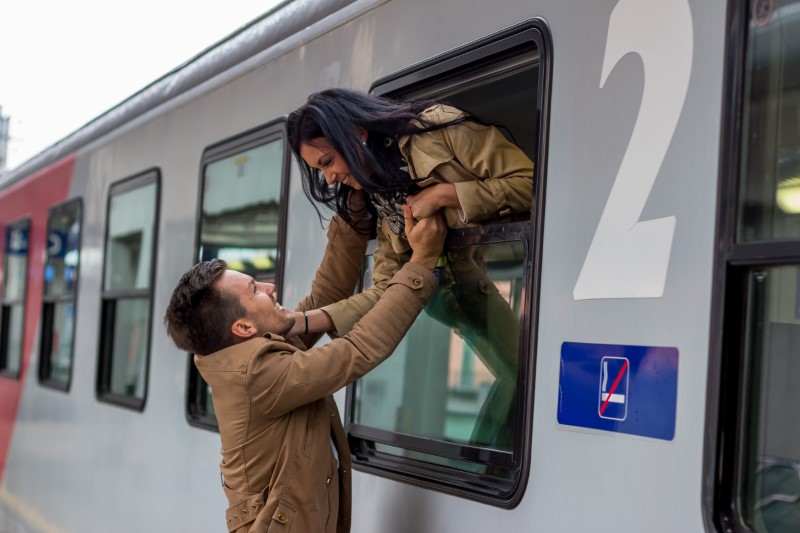 Be clear in your communication – You'll read this in every long distance dating article, but that's because it's true. This doesn't mean you need to be talking all the time. It means being honest and open when you do talk, even if you've just started dating.
Continue to work on having even better communication – Most people actually don't communicate very well, so this is a reminder to continue working on yourself. It'll make you a better potential partner and will create a more fulfilling connection for you both.
Respect each other's time – Understanding that you both have lives filled with important things and basing your calls and text around that is crucial.
Encourage each other to continue your activities – Often, the availability of one person coincides directly with a scheduled activity of the other. Be careful not to make each other feel guilty about that, even if you have to reschedule a call occasionally.
Getting Creative with Long Distance Dating
So… We're just going to talk a lot?
A common complaint about dating long distance is that it can be a lot of talking and texting. A lot. And for most people, that works just fine, but there's nothing wrong with having a few activities up your sleeve if you feel like doing more than just chatting.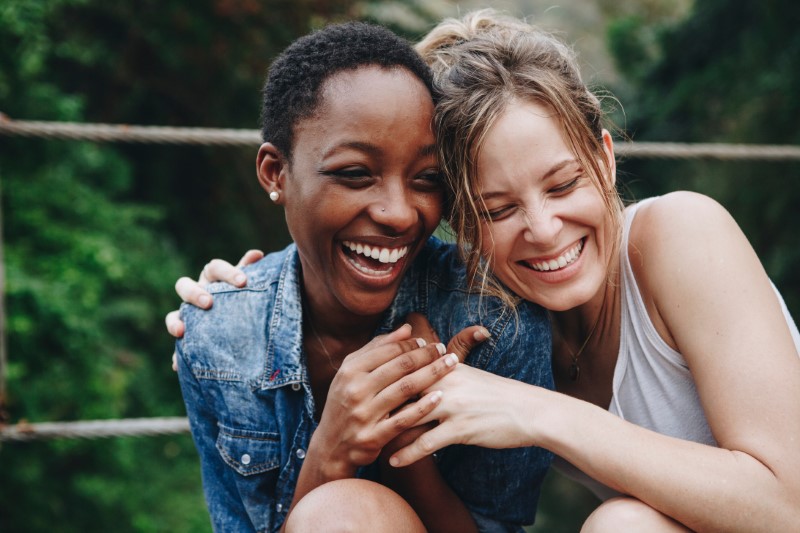 Long Distance Game and Activity Ideas
Cook a meal together – Plan in advance what you're going to cook, assemble your ingredients, and cook together via FaceTime. Then light a candle and share the delicious meal like you're on a cute dinner date.
Get takeout ordered to their house – If cooking together feels like a bit much, schedule date nights where you order the same food to both your and their house. You can decide together or take turns surprising the other one with the type of cuisine.

Note – If you're in completely different time zones this will be challenging, so adapt creatively or move onto something that works better for your situation.

Watch a show or a movie together – It's not quite the same as cuddling up on the same couch, but Netflix is still a sweet way to hang out together without needing to fill up with constant banter.
Have a game night – From playing a board game online to something a little more saucy like truth or dare, there are plenty of options out there for game playing.
Send something fun via snail mail – It doesn't matter if it's Valentine's Day, birthday, or just a regular old Wednesday, giving a letter or package in the mail is an extremely charming way to say, "I'm thinking of you."
Serious dating recommendations
Here are our top online dating services for finding a long-term relationship. Sign up for free today!
I Met Someone Online. When Should We Meet in Person?
If you've gotten yourself into a situation where you are dating someone you've never met face to face, you're probably asking yourself, "When should we meet?"
Our answer is simple. "As soon as possible."
For some people, that might be almost immediately and for others it might not be possible to meet in person for a year. But as soon as you know you like the person enough to consider them relationship material, it's a good idea to start planning an in-person meetup.
You'll find out if you click with each other in the "real world." Hopefully the sparks fly but it's also possible that meeting in person will make you realize they aren't the one for you. It's better to find that out sooner rather than sinking a ton of time into dating them.
The other reason is that you'll get confirmation that they are who they say they are.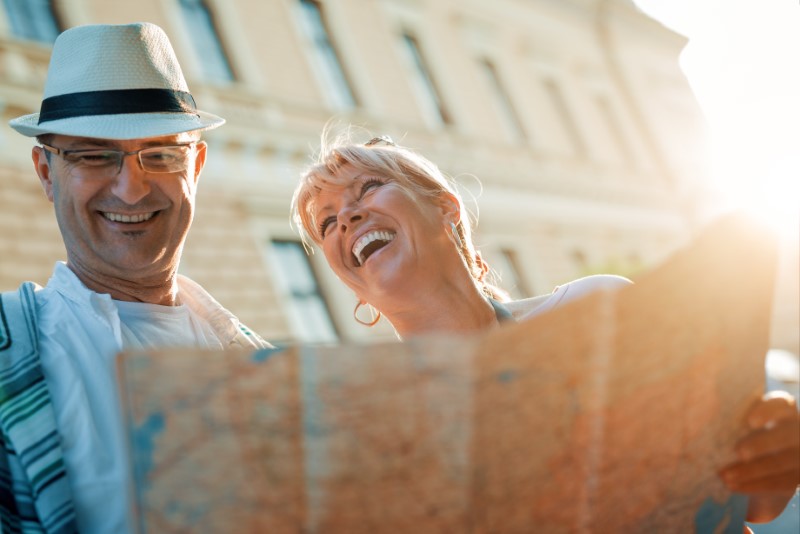 Does Long Distance Dating Cause Distrust in Relationships?
Unfortunately, long distance dating can be a petri dish for distrust and therefore relationship problems.
Look out for these red flags in a long distance partner to spot someone who may not be who they say they are:
They won't agree to meet up.
They don't want to video chat.
They start asking for money.
They aren't able to send in-the-moment pics of themselves.
They don't have social media or their social media doesn't match up with what they're telling you.
Look out for these red flags in a long distance partner to consider if it's time to break up:
They have been aloof and distant when they have previously been open.
They start missing calls/disrespecting your time.
They only make time for you when you're in town.
Phone calls and video calls start to feel more like a chore than a pleasure.
While trust can feel more difficult in an LDR, it's important to remember that relationship experts have found that long distance relationships don't show more cases of infidelity. The chance of cheating seems to depend more on the quality of the relationship than the distance.
Your goal should always be to build trust through communication.
Distance relationships do come with their fair share of challenges, but to the couples that make it through, it is often a defining moment or period of time in their relationship that they look back on with gratitude and fondness.
What are your thoughts and questions about long distance dating?