Our Stir Review: Is it a Good Dating App for Single Parents in 2023?
Stir is a new dating app, from the minds behind Match Group and Tinder, that aims to connect single parents.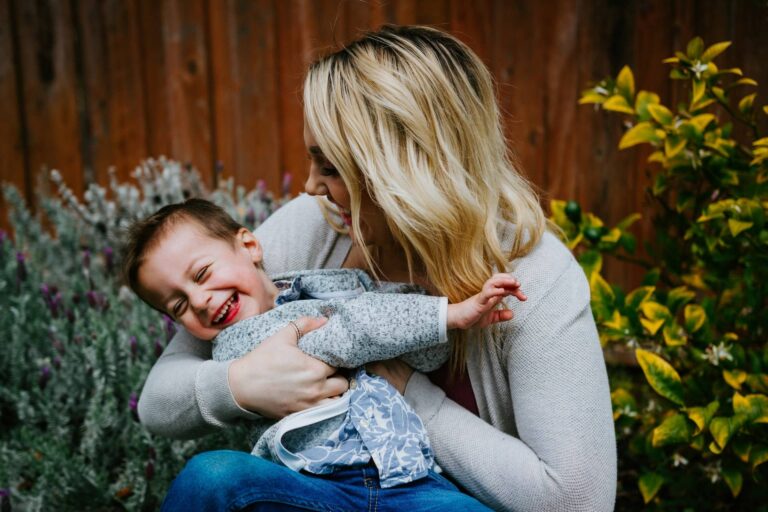 This new app aims to leverage a significant part of the dating population that was previously underserved. Let's see if it's giving single and divorced parents a better dating experience with its new features, such as "Stir Time."
Stir stands out through offering unparalleled advantages over conventional alternatives when seeking compatible partners especially suited towards raising children together. A proposition that guarantees satisfaction amongst those whom until now may had bad experiences dating in the past.
Table of contents [ Show Hide ]
Our honest review
Stir app is available both on Google Play and Apple App Store. The app is still fairly new, but it already features most core features dating app users have come to expect. With the backing of Match Group, this app has the potential to add important features for its single-parent user base.
Both Google and Apple versions of the app score a 3.8/5 when it comes to user reviews. This means the app is off to a good start, giving single parents the basic features they need with room for improvement.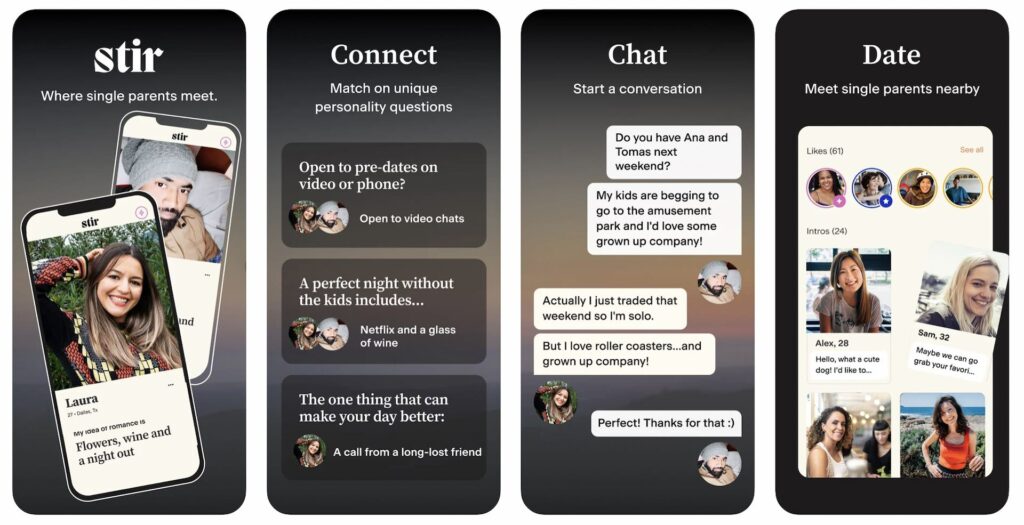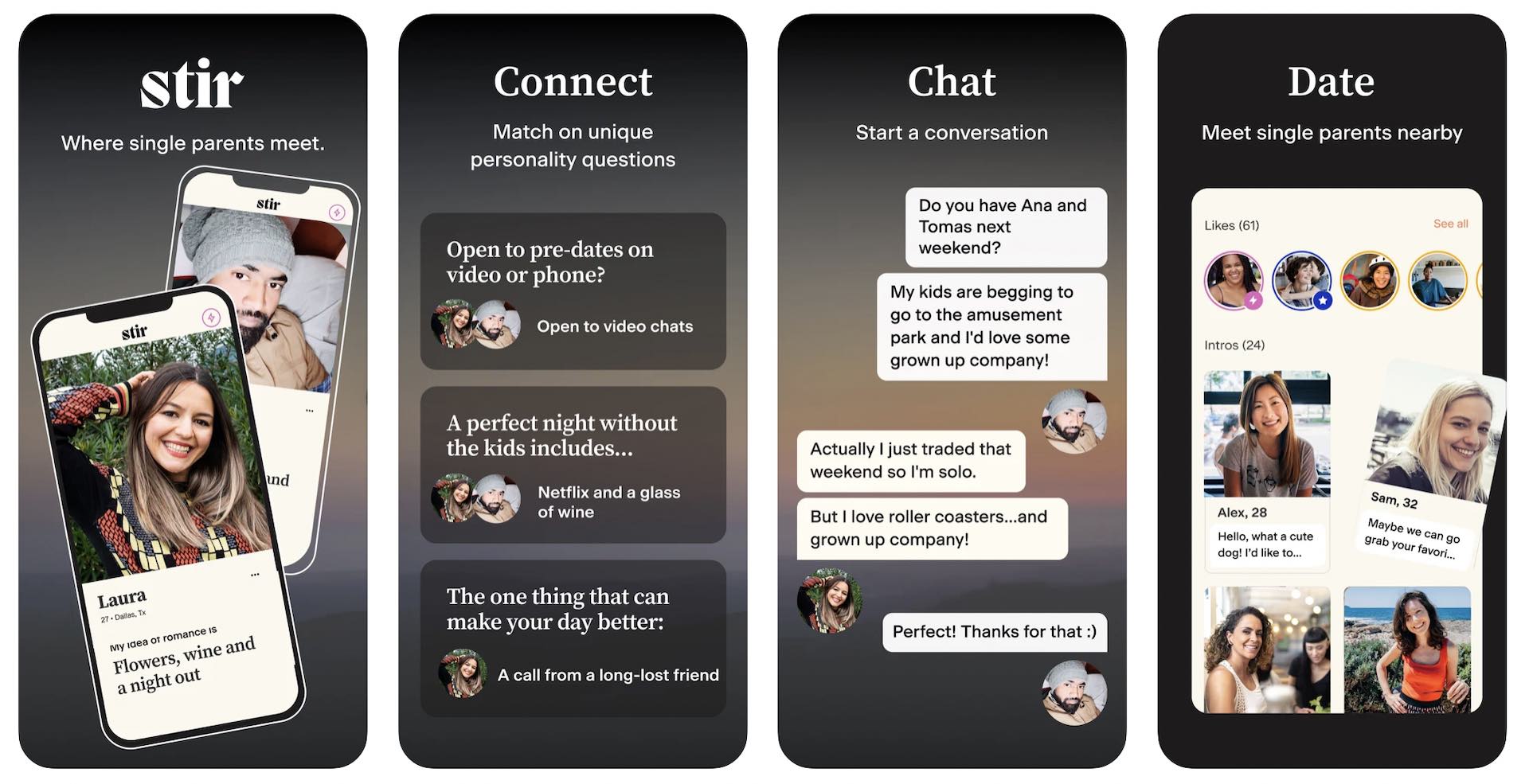 Positive reviews showcase the quality of the user profiles and matching speed. Average reviews pointed out the high subscription cost and the lack of local matches for some users. Negative reviews find frustration with not having customizable profile filtering and search options.
Pros:
Unique features that single parents find useful.
High profile quality overall and few fake accounts.
The sign-up questionnaire is engaging and not too long.
Cons:
The app lacks search and filtering features available on competing services.
Users are frustrated by pricing and feature changes (notably the ability to chat for free).
Some users have difficulty finding local matches.
Stir aims to make dating more accessible for people navigating parenthood today. It's clear from the moment you sign up that this dating app is designed for busy single parents, even if many of the features are similar to mainstream dating apps.
From the personality questions to the "Stir Time" feature that helps to find the best time to go on a date, Stir definitely has the potential to meet the needs of single parents today. However, its expensive premium subscriptions, usability issues, and occasional bugs mean the jury is still out on Stir.
The best thing to do is to sign up for a free Stir account to see if you like it. Don't forget to also check out our recommendations for top dating apps for single parents to find the one that works for you.
Alternatives to Stir for single parents
Here are our top recommendations for dating sites and apps that gear towards single parent dating.
1. eharmony
With over 10 million users and considered the number one dating site in the US, eharmony may be the one for you. The site's detailed matchmaking questionnaire makes sure you can actually get along with your potential matches.
2. Elite Singles
Elite Singles is aimed at highly-educated professionals looking for serious relationships. The dating service promotes its intelligent matchmaking algorithm as the key to helping you find love. Elite Singles' premium service aims to offer more effective profile searches, resulting in more meaningful connections.
3. Zoosk
Zoosk is a dating platform for adults of all ages and backgrounds who are looking for either serious relationships or more casual encounters. The user-friendly site offers Smart Pick technology which takes into account the profiles you like and dislike and refines your potential matches accordingly. This removes the need for a lengthy initial questionnaire.
Free vs. paid features
Here is a breakdown of what free and paid features are available on this new service.
Free features
This is what you can do for free on the app.
Sign up for an account
Create a profile
Set your "me time" using the "Stir Time" feature to schedule dates
Post photos
Send likes
Match with other single parents
Chat with mutual matches
The service has gone back and forth on making the chat feature available for free after pushback from users who saw this as a deal-breaker. Single parents find the app more accessible if the chat feature is enabled for free.
Paid features
These are features you need to pay for.
Private mode
Boosting the number of views on your profile
Sending virtual gifts (depending on availability)
More messaging/chatting features
The way that Stir separates free and paid features for its single parent user base is similar to other mainstream dating apps like Match and eharmony.
Since Stir is still at an early stage of dating app development, new paid features are being added and what you get for Standard and Premium paid memberships is subject to change.
Stir Premium
This is the top-tier paid option. It currently offers the following benefits over the free and standard options.
See who likes you: You get a heads up on who is interested in your profile.
Message before you match: You can send more than a like.
Super Likes/Skip The Line: These are the features help you be seen by potential matches.
Stir cost
There are two paid membership levels in addition to one-off purchases. Let's take a look at how much they cost.
Membership pricing
Compare Stir membership prices below. The available memberships depend on whether you sign up for paid services through the web or the app.
| | | |
| --- | --- | --- |
| Membership option | Standard | Premium |
| 1-month (app only) | $39.99 per month | n/a |
| 3-month | $28.99 per month | $29.99 per month |
| 6-month | $18.99 per month | $19.99 per month |
| 12-month (web only) | $16.99 per month | $17.99 per month |
Stir's pricing is not consistent across app and web versions. The app offers a Standard 1-month subscription which is not available when signing up on the web. On the web, you can sign up for 12-month subscriptions not available on the app. Meanwhile, the app does not show the 3 and 6-month standard subscriptions, displaying only the premium ones.
The best subscription option is the Premium 6-month one. It offers a good balance between value for money and exclusive features.
Be aware of subscription auto-renewals
This is a common issue with many dating apps and online services, including this one. All of the subscriptions are set to auto-renew when they end. If you signed up for a 3 to 12-month package, the renewal will be for the same period of time and you'll be charged the full amount.
Make sure to check the small print when signing up or the confirmation email for how much of a heads-up you need to give when canceling. Since the conditions of cancellation and any potential grace periods are subject to change over time, we strongly recommend checking as soon as possible—better safe than sorry.
One-off purchases
These are one-off in-app purchases available at the time of writing.
| | | |
| --- | --- | --- |
| One-off purchase | Total price | Price per perk |
| 1 Profile Boost | $2.99 | $2.99 per boost |
| 5 Profile Boosts | $9.99 | $1.99 per boost |
| 10 Profile Boosts | $14.99 | $1.49 per boost |
| 5 Super Likes Pack | $7.99 | $1.60 per Super Like |
Profile Boosts are not included in the premium subscription and have to be purchased separately. These one-off purchases increase the visibility of your dating profile for a limited time. This means that your profile will get a temporary "boost" in views, and as result, you may get more matches.
The 5 Profile Boost pack is probably the most balanced in terms of value for money vs. total expense, when comparing unit price with the upfront cost. You can try out the feature a few times and see if it yields the results you're looking for.
The Super Likes feature only comes in a 5-pack. A Super Like has several purposes:
It allows you to notify a user you really like them even if they haven't seen your profile.
If several people have liked a certain profile, your Super Like is likely to have more preference than regular "likes."
This explains why super likes are limited and should only be used for profiles where you feel a strong connection.
How stir app works
This dating app and service is designed to be a better match for the demanding personal life of single parents. Let's take a closer look at what it's like to use this dating app.
Signing up to Stir
These are the steps to sign up. You can register on the app or the web.
Select your gender from an extensive list of options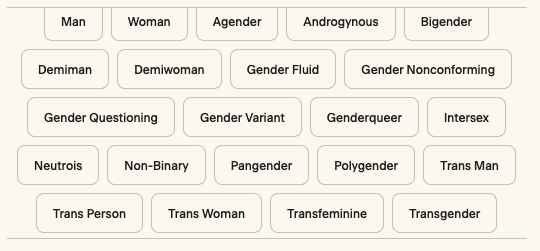 State who you want to meet through Stir. The options are men, women, or everyone. The last option is meant for users who do not want to limit the gender of potential matches in their search.
Enter your birthdate as month/day/year.
Enter your zip code. This helps Stir find potential matches near you. The app lets you know that no criminal background checks are conducted by entering a zip code.
Enter your first name. You can use hyphens and apostrophes as you wish.
Enter the email and password you want to use for Stir.
You're then asked where you heard about Stir.
At this point, you can create a dating profile on Stir.
Profile questionnaire
Stir takes inspiration from its older sibling, Match, by starting profile creation with an in-depth questionnaire. However, unlike eharmony and EliteSingles, Stir has tailored its questions around the single-parent experience.
Most questions or prompts have a multiple-choice format with four possible answers. This is what you will be asked before you can upload photos and create your profile.
What type of relationship are you looking for?
What's your height?
Do you have kids?
Open to having more kids with a partner?
A perfect night without the kids includes …
At social events, you tend to …
What do you do on Sunday mornings?
Your most important life goal
Night owl or early bird?
Your guilty go-to pleasure is:
Drinking and smoking habits
TV Show you watch to relax
Are you a cat or dog person?
What can make your day better?
Are you open to video or audio chats before a first date?
Your stance on public displays of affection
When will you introduce a partner to your kid(s)?
What is your idea of romance?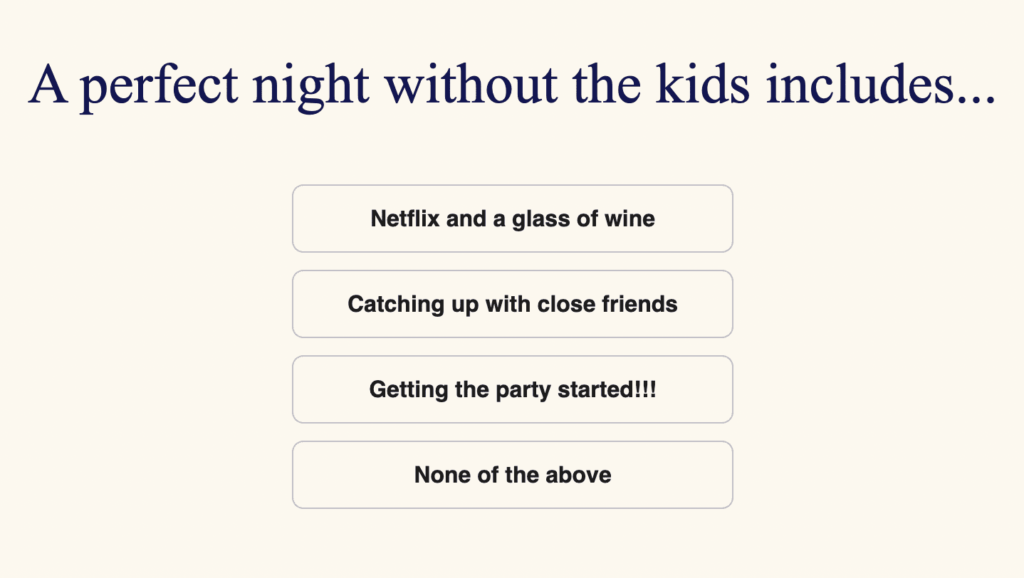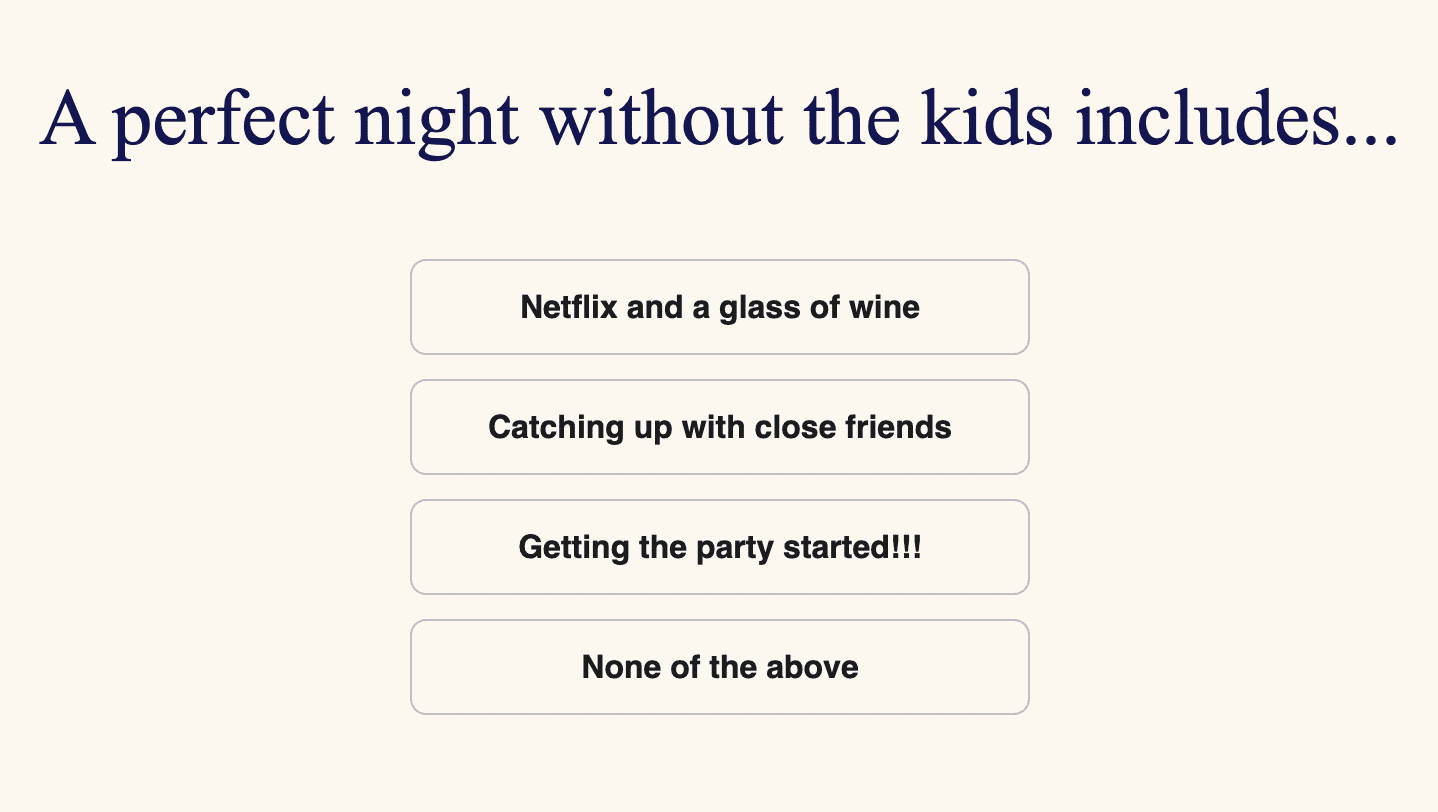 Using this dating service
Both the app and web versions have three main sections:
Discover: This section shows you profiles you might find interesting.
Likes: Here you can find profiles you've liked in the past.
Matches: This is where you find profiles that you've liked where the other person has also liked you back. You can also access your chats with matches too.
FAQs
Who is Stir for?
This dating app and web service is for single parents looking for relationships. The app and website cater to single parents or people who are open to dating single parents.
Is Stir legit?
Although Stir is a relatively new dating app, it is definitely legit. Not only is it developed by the industry-leading Match Group, but it also takes security seriously. You need a valid email address and to confirm your location to sign up. The service blocks new accounts that claim to be located in the United States but primarily connect from abroad.
When it comes to subscription payments, online security best practices are used to process your details. Be aware that subscriptions auto-renew once they end, so it's best to look at your cancellation options ahead of time.
Is Stir free?
Stir is free when it comes to creating a profile, browsing, liking other profiles, and chatting with matches. Other features require either paying a subscription or one-off in-app purchases. Check the paid feature comparison above for all the details.
Does Match Group own Stir?
Yes, Match Group owns Stir. It's worth noting that according to a recent survey, 60% of Match.com users are single parents. Match is well placed to create an app that more closely focuses on giving single parents a more tailored dating experience.