How to avoid dating faux pas at 50: a guide to dating etiquette for seniors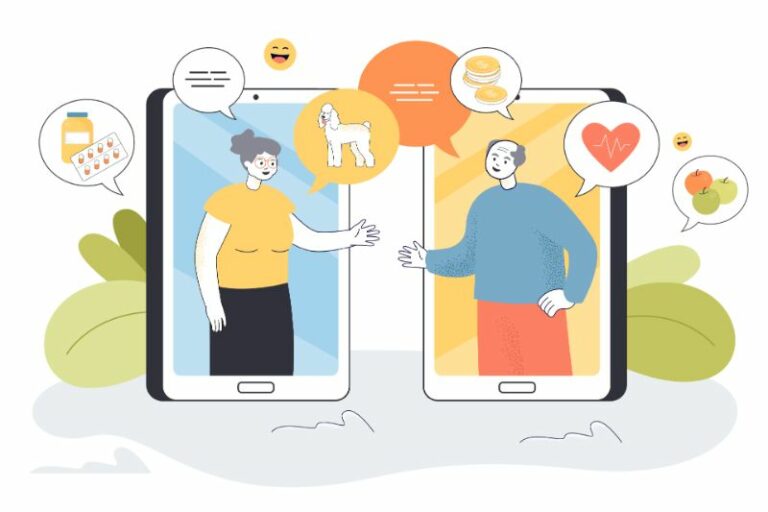 With a growing number of older people enjoying the benefits of using dating sites to find meaningful partnerships, seniors have begun to notice that they may be a little rusty when it comes to dating etiquette.
Whether it's your first time dating in a while or you just aren't having any luck with first dates, this article will help you with the basics on how to avoid any awkward scenarios as you meet new partners. Read on to learn how you can better navigate a modern dating scene!
The do's and don'ts of online dating as seniors
When it comes to etiquette with senior dating, most dating advice tends toward general rules of thumb you should try to apply when meeting new people. Some of these tips are common sense, and others lean toward your own safety. They include:
Dress appropriately for a date, nothing over the top but still nice. Better than your casual wear!
Try to find a middle-ground for what the two of you can do for a first date. It's okay to play it safe, but if you want to try something fun you would enjoy just be aware that you have to keep your date in mind.
Tell a friend or family member where you are meeting this person and when, and what your plans are.
Take things slow, don't rush your date into a situation they don't want to be in. Serious relationships take time, after all!
Be respectful and polite. There's no reason to be rude to your date even if it doesn't go well.
Of course, there are some more specific dating tips for seniors. These can be thought of as "do's and don'ts" for how you should approach and handle your first date and every date afterward.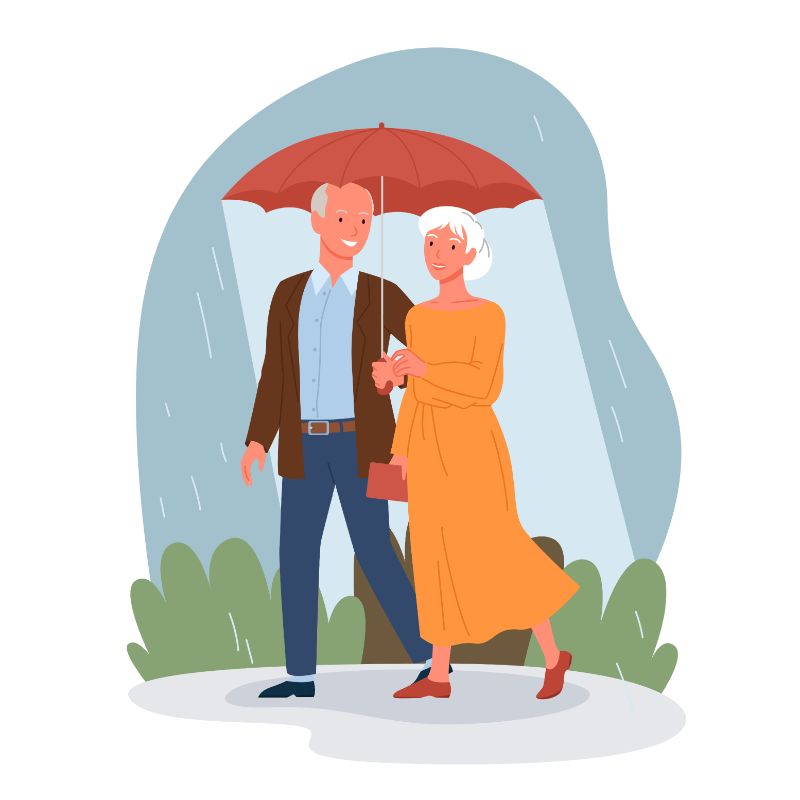 Do
One of the first things you should do, especially if you are using an online service, is to make sure that your dating profile is up to par. You want it to really capture who you are, what you are interested in, and what your ideal partner is like.
Additionally, make sure that your profile pictures are of a good quality. You should know that your picture will possibly be the first and most important deciding factor in whether someone decides to either reach out to you or reciprocate your interests.
You should also capitalize on your own life experiences and present or discuss them in some way in your profile. It's important to get to know someone and to do that you yourself need to be open and honest with them.
It's a great way to connect with others who either share your own experiences or can relate to them in some way. At the very least, it's a fantastic way to break the ice with a new date when you tell them the truth about yourself.
If you have a good sense of humor, you should of course let that shine through when you meet people up. However, at least for the first date, make sure to reign it in so you don't overwhelm your partner. Get a feel for the room before you lay it on thick.
Finally, respect any wishes or requests they might have, especially if they pertain to their comfort and well-being. Try to see if they might need assistance or have any special needs before you meet up so you can accommodate them to make the date as smooth as possible.
Don't
When you meet a new partner for a date, especially as someone who has perhaps once been married but is no longer, it can be tempting to talk about your past relationships. After all, this person was a large part of your life and formed an important part of your identity.
Resist the temptation to go on talking about your ex or deceased partner. It can be hard, but if you do start to talk about them you or your partner will inevitably begin making comparisons.
It isn't fair to anyone to do that, as this person is in a new relationship with you altogether and may never be able to match up with someone you once called a soulmate. Comparisons are just going to lead to hurt feelings and may end your relationship before it can begin.
Another thing to avoid is cutting off all ties with someone when you feel the relationship isn't going anywhere. Your partner, or soon to be ex-partner, might feel that you are ghosting them, and could hurt them more than you intended.
Additionally, as a senior, they might get the wrong idea and assume that something terrible happened to you. Do the right thing and be clear with them if you are ending it.
It can also be tempting to go on social media about your new relationship just as things are getting underway. However, you should hold off on making any big announcements online until you are both sure this is what you want.
If things don't work out, it can just leave a sour taste in everyone's mouth.
You also want to make sure that you speak to your family about your new pursuits for a relationship. You don't need their approval, but you don't want to surprise them with a new romantic partner if they might be thinking of your old spouse.
It can really hurt family relationships if you spring this news on them. Make sure you are upfront and clear about what your intentions are and if there is someone new in your life. Your family can be a strong support for you as you start to date again, too.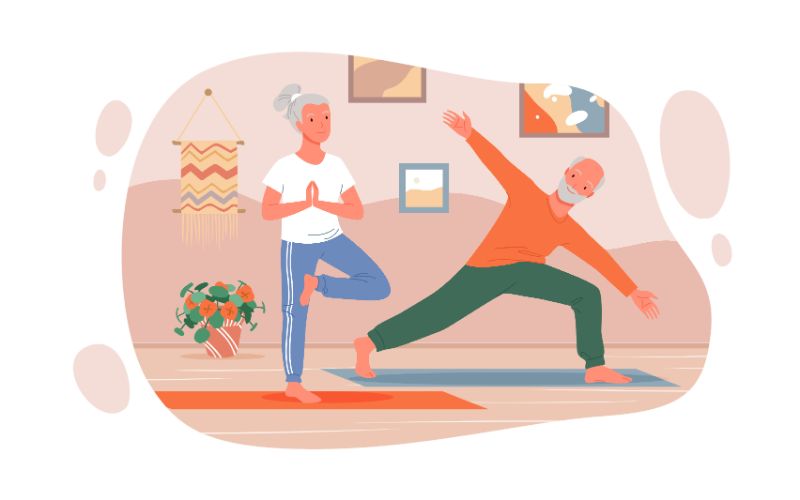 How dating has changed since you were young
A lot of people who found their special someone in high school already, but are now looking to try dating as a senior may have grown up without experiencing how dating has changed. More so when you realize how quickly dating etiquette and practices change.
For example, think about when was the last time you tried looking for a long-term relationship. Now realize that in just a few years, dating can be revolutionized the world over, from how people meet to what is acceptable behavior for courtship.
It's no surprise then that dating has come a long way since many seniors last tried it.
One of the big changes is that, believe it or not, dating for seniors has exploded as a popular area. From women who are looking to date older guys to senior men looking to see what other fish are in the sea, seniors make up a significant portion of modern daters.
Part of this is thanks to how accessible dating has become for people around the world. With online dating, you can date someone locally or in a different city from the comfort of your own home, or even from your phone.
It is now socially acceptable for people from all walks of life to happily and freely date others, both online and in person. Couple this with the user-friendliness of dating apps and websites, and it's little wonder that seniors are able to enjoy dating in their golden years.
When should you first get intimate?
One of the most common thoughts that goes with dating etiquette for people of all ages is when should you make the first move to be intimate? This isn't really all that different for seniors, as both people should really only consider it when they are comfortable with it.
Don't push yourself and don't pressure your potential partner into a situation neither of you are fully consenting to or comfortable with. Even if you both feel like you are the perfect match for one another, there's no reason to rush intimacy.
Of course, if you are comfortable with it and you can tell that your partner is too, either from body language or from other clear signals, then there's no reason to wait. You're both adults and if you both feel like the mood is right, then why not?
What advantages does dating later in life bring?
If you are on the fence about dating again as a senior, perhaps knowing some of the advantages can help you to decide. For starters, seniors who date can see a rise in self-esteem, which improves their own mental health and overall wellness.
It's also a great way to meet other single people in real life, which is great for giving you a sense of purpose. This can rejuvenate you and help you to feel young again, which is always a bonus.
For people who may be facing a midlife crisis of sorts, dating can also help to keep you occupied and remind you of what you are still capable of doing. Dating can show you that your chances later in life to find love may improve, and that it's never too late to find love.
Additionally, being older also means that you have had more time to settle on what you want out of life, and what would be a deal breaker in a real relationship for you. This can speed up your match-making and make dating much clearer and easier for both you and your partners.
Which dating apps are there for daters in the age group of 50+?
In the dating world for seniors, there are a lot of options available for people who are 50+ that you can safely rely on for meaningful, serious connections to fall in love with. There are even options like Tinder for people over 50 who want to enjoy no-strings attached hookups.
If you think that you would prefer online dating apps, then services like Hinge, Bumble, and even Senior Friends Date are best for you. These are all excellent and popular apps with active 50+ members, and are catered for helping users meet their ideal partner.
If you are interested in online dating sites rather than mobile apps, you can always make use of websites like eHarmony, Match.com, or Silver Singles. These are great for users who are new to dating and want to enjoy active communities of singles looking for real relationships.
Best sites and apps for dating over 50
These are our recommendations for the best dating sites and apps that cater to people over 50.
Dating etiquette for seniors FAQ
Of course, there are an endless amount of scenarios you can find yourself in as you start to date as a senior. The most important thing to do is remain comfortable and approach partners with respect and decency. Nevertheless, you may have more questions.
That's why we've answered some of the most frequently asked questions by users online and provided them here:
How should seniors date?
Seniors date like any other person would, although they may need to accommodate their partner or themselves based on their mobility, physical capacity, and mental faculties more so than younger daters. Generally, seniors should follow these guidelines for dating:
Try to only date one person at a time, and be honest if you are dating multiple people. This is to be respectful to your partners so you don't catch them unawares.
When you go out for dates, especially early on, meet in a public place. Once you get to know them better you can try more private date locations.
As tempting as it might seem, don't rush into marriage with someone. Take your time to really feel a bond with them.
Keep your family in the loop about what is going on with your romantic life. They may need to sort out their own feelings about a new parent or grandparent entering their lives. Don't let it stop you from dating, however. Just be prepared to be patient with them.
What do seniors talk about on a first date?
Seniors have a wealth of experiences to use for topics of conversation, not to mention current events. Talking about shared memories can be one way to get to know each other, as well as experiences that differ.
Talking about family is always a good thing to do, as it opens you and your potential partner up to the idea of what a relationship might look like between the two of you. It also encourages honesty and openness.
What is the best dating site for a 70 year old woman?
For women who are 50+ and even 70+, eHarmony is an excellent choice as it has one of the largest active communities of senior singles online. There are plenty of options for filtering your matches based on interests, location, and more, and lots of ways to talk.  
What is the best dating site for people over 70?
Generally, if you want one of the best dating sites for someone who is over 70, and really for seniors, you should consider focusing on websites that are exclusive to seniors. This can be something like Silver Singles, Singles50, and even OurTime.
The more general services like Match.com, eHarmony, and Elite Singles are also excellent choices, as they have such a wide user base and include active communities of seniors.