Best Cougar Dating Apps & Sites in 2023
Cougar dating apps and websites are services designed to connect younger men with older women. Cougars, also referred to as MILFs, are seen as sexually active and attractive older women interested in being with someone younger.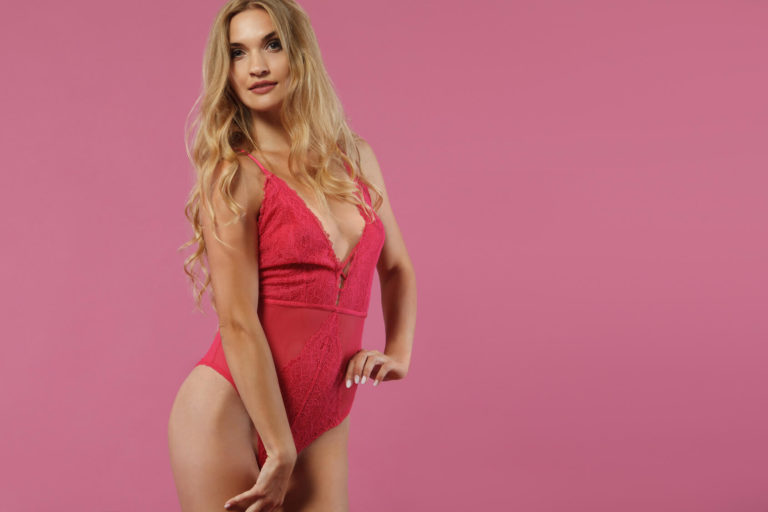 We have reviewed the best cougar dating apps and websites to help you find a service that is ideal for you. Whether you are a young man looking for a cougar, or an older woman looking for a toy boy, these services all have something to offer you.
To find the best cougar dating app or website, we recommend that you check online dating reviews and decide what features are most important to you. You should also have a clear idea of what you'd like to get out of joining.
Here are a number of cougar dating apps and MILF dating websites that we recommend:
Looking for different dating sites?
CougarLife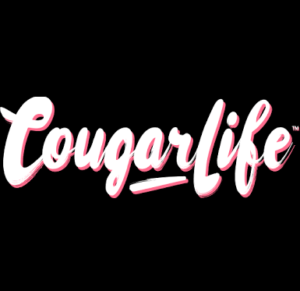 CougarLife is one of the most popular Cougar dating sites currently on the market. They boast more than 7 million users all around the world, making it one of the biggest and most known dating sites to connect cougars and toy boys.
CougarLife also targets the social stigma of mature women dating younger men. The site actively promotes relationships with significant age differences and fights age-related biases in society. Users can also find information, discussions, and more about cougar dating.
CougarLife offers a mobile cougar dating app for iOS and Android. The subscription plans are affordable and keep scammers and advertisers away to provide a safe and secure environment for its users.
Ashley Madison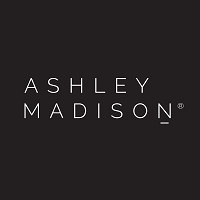 When it comes to cougar dating and young men, Ashley Madison is a top competitor in the market. Ashley Madison is famous for providing affair dating services, but is also excellent for enabling relationships between mature women and young men.
Ashley Madison has more than 55 million users worldwide that enjoy their discreet, flexible matchmaking services. Not all dates will be affairs, so if you don't want to get involved with someone's infidelity then there are filters to make that possible.
Most relationships on Ashley Madison revolve around hookups with other members. You can set up a long-term relationship if your partner is willing to, but you shouldn't expect this to happen without making it clear from the start that this is what you want.
MeetMilfs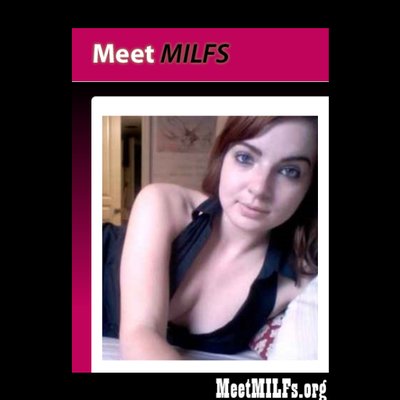 MeetMilfs is a cougar dating app and website that revolves entirely around hookup experiences between older women and younger men. It is a premium service and you will have to pay to message other members, browse profiles, and more.
The service is well-known for its success in matching you up with interested locals safely and discreetly. It can be expensive to use but is reliable because of its premium status. This helps keep scammers and fake profiles off of the site and provides security features for users.
You won't find much in the way of long-term dating opportunities. MeetMilfs isn't designed for this. If you would prefer a more serious dating alternative, we would recommend CougarLife instead.
Visit our tips & guides page for more insights into the cougar scene!
Where else to meet MILFs
Depending on if you prefer to meet cougars offline or online, your options will vary. Aside from the online dating options we mentioned above, the other approach for meeting cougars for dating is to try offline:
Wine bars and cocktail lounges – these places are great magnets for single older women who are looking to let loose and enjoy a night on the town. They also tend to be attached to hotels and clubs, meaning you've got options for where your date goes afterward.
Yoga studios and fitness centers – the fitness craze never really goes away, and if you are flexible enough to show off your own prowess at a yoga studio you can put yourself into an excellent position to meet quite a few limber ladies.
During your day-to-day routines at the grocery stores and farmer's markets – yes, a little mundane, but you might be surprised at the number of older ladies you can bump into during your daily routine who would be interested in a special arrangement with a younger guy.
How to choose the right cougar dating app?
The most convenient cougar dating apps are free to register, user-friendly, and have all of the same features as the desktop version, making them ideal for connecting with younger men or cougar singles wherever you are.
Quick and easy registration
Most leading cougar dating apps and sites get thousands of new members every month, with just as many active daily users looking to hookup for adult entertainment. Registering and creating your profile need to be quick and easy for this to work, and is usually free.
Depending on how much time you spend filling out your profile and uploading a photo, it can take anywhere from one to 10 minutes to fill out your profile. There are pros and cons to a quick or lengthy registration, so find the one that feels right for you.
You will see that premium features require a membership for you to use. They are often required to have any success on a site, but upgrading will mean you can enjoy a more tailored cougar dating service.
Quality user-friendliness
One of the most important qualities of a cougar dating app is how the service feels to use as a member. If you find yourself annoyed or frustrated with how the dating app functions, odds are you won't enjoy your cougar dating experience.
This can be a time-consuming process trying to find a service that has a good user-friendly experience. You can help narrow your search down by reading cougar dating app reviews and seeing what users have to say, but you will also need to experiment and test them out yourself.
Reputable cougar dating apps
Successful matchmaking and results are the goal of any cougar dating app. Even if you enjoy using the service, it won't mean anything if you can't actually meet other people to hookup or date with.
This is where reading reviews from real users is important. See what people have to say about their own experiences on a cougar dating app and test it out for yourself. Make sure the service you select has a good reputation before signing up.
What are the benefits for younger men using cougar dating apps
The benefits of cougar dating when you are a young man are more than you might expect. There's the self-esteem boost you can get from seducing a mature woman, the exciting sex life she can give you, and the valuable life experience she can show you.
Sleeping with an older woman can be a rewarding experience, giving you valuable knowledge about how to please a woman and what you'll enjoy as well. They can also take care of you in a number of ways, from financial support to giving you access to new social circles.
There's also the boon of enjoying sex with someone eager to be pleased, which for many young guys is a constant thought rumbling around in their heads. You can enjoy sex with reduced concern about pregnancy, although better to be safe than sorry and use protection.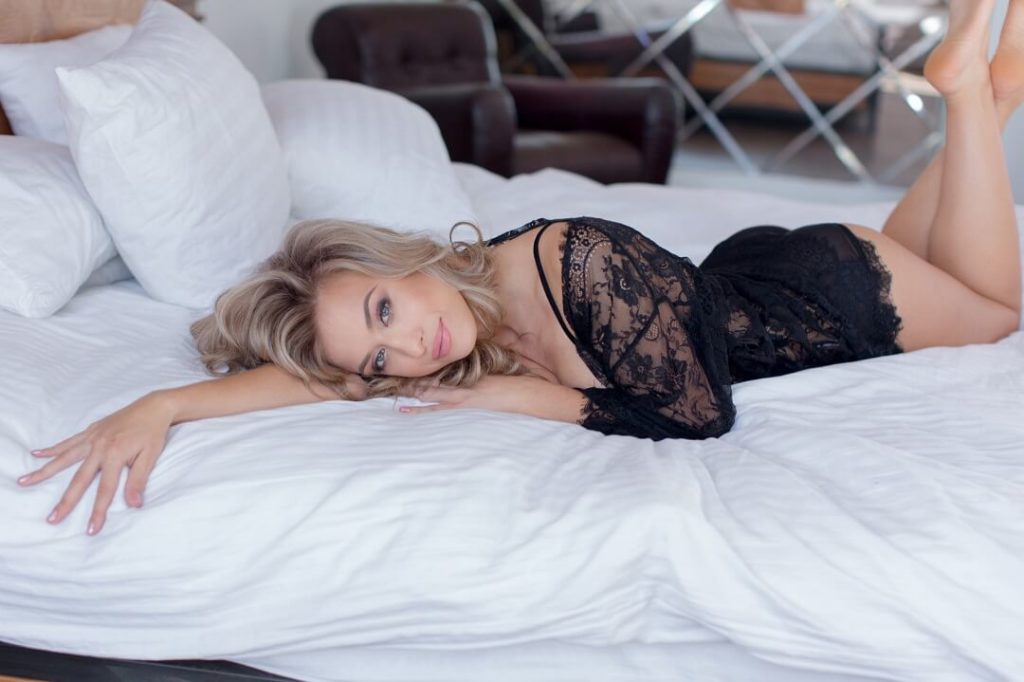 Pros and Cons of cougar dating relationships
When it comes to men dating women who are older than themselves, there are going to be pros and cons to consider. Here are some to consider for both hookups and long-term relationships.
Pros
Anyone can see that older women have a lot of charms to offer, so it's easy to see what attracts many men to a cougar dating experience:
Sex life – Older women tend to have been around the block a time or two, and because many are past the age of having children you can rest assured knowing that your hookups or long-term dating experiences can be as sexually active as you both want.
Life experience – With age comes not just beauty but a wealth of life experience that can be useful in teaching you a number of things, from how to conduct yourself with a woman to your day-to-day living.
Self-esteem – Not only are cougars who are out on the hunt for young guys just brimming with confidence and self-esteem, they can also be excellent sources of self-esteem for yourself by showing you just how good of a time you can give someone.
Resources – Many mature cougars have a lot going for them beyond their good looks, including considerable financial resources and access to plenty of fun toys for you to play around with.
Opportunities – If you are in something like a sugar relationship, your cougar partner might be able to set you up with access to opportunities you wouldn't have had otherwise, including connections, references, and career possibilities.
Cons
Everything can't be perfect when you look to date older ladies. Here are some of the things that you should watch out for:
Double standards – no matter what you may think, some people are going to still think that your dating an older woman is going to be a double standard to an older man dating a younger woman. Not everyone will understand that these kinds of relationships are similar and fine for two consenting adults.
Discretion – Depending on the relationship status of your cougar date, or whether she is just using you for sex, she may ask you to be discreet about the relationship. If you thought you could brag on social media about it this is a no-go, but it may also mean that you won't be able to hope for a long-term relationship with her.
Missed opportunities – While there are some nice benefits to dating an older woman, even if you are looking to date a married woman, you may miss out on some shared experiences with younger women your own age.
Different ideas about the relationship – If she is just using you for sex, or really to exercise her own libido, she may not be interested in the real you. You can forget about getting to know each other, and even having real, shared feelings for one another. If that's okay with you, then it's not a problem, but not everyone can say the same.
Reasons why cougar dating is popular
Cougar dating is appealing to both young men and older women for the increased opportunities it offers both groups. As older women become more financially independent they have more choices, influence, and power to realize their broader aspirations.
In many ways, cougar dating is about modern female empowerment and women fully owning their sexuality. In this context, the term cougar implies that older women are on the prowl for younger men who recognize their appeal.
Taking a stand against the double standards that often exist in the dating world, older ladies are starting to exercise their sexual preferences more and expand the boundaries without any fear of being judged.
Married people are also turning to cougar dating apps to try and start an affair. You'll find specific dating services for toyboys and cougars who want hookups and no-strings-attached fun. Other services focus on love and serious relationships regardless of the age difference.
Think you can't date someone with an age gap? Think again. There are many reasons why cougar dating could be for you.
Why do some men like cougar dating
Many young men have been attracted to hot moms and older women well before it became popular. There are many reasons for this, including a desire to be with someone who is mature that reminds them of older women they were attracted to in their youth.
But there's not just one reason why younger guys might find an older woman attractive. Here are some of the more common reasons:
Cougars and MILFs tend to be more comfortable with their sexuality, and therefore more inclined to enjoy their libido than younger women
These younger guys can also see older women as knowledgeable about sex and physical intimacy in ways that women their own age can't know of or share for their first time
Older women, or cougars, remind them of a maternal figure, like a hot mom or step-mom that they may have developed sexual feelings for. This is fulfilling a desire to enjoy the taboo of an Oedipus complex
The prevalence of cougar porn and pics of more mature women in pornography encourages a fascination with women that are older
Women who are authority figures for men can be a huge turn on for young guys. Many find the ability to take control and be in charge to be attractive
The opposite can also be true, as there is a certain taboo about younger people telling someone older what to do, especially when it is sexual in nature
There's also the attraction to cheating with someone who is possibly married and has already started a family
Reasons why older women like younger men
Mature women find many traits in young men attractive, especially when compared to relationships with older men. Here are some reasons for why older women like younger men:
Virility is a large factor: young guys tend to be fitter, more energetic, and eager to please.
Some older women enjoy taking young men into a nurturing relationship where they care for him. This can be an almost motherly bond. Of course, this can still be sexual, but it isn't quite the point of the relationship.
While the libido of men decreases as they get older, women tend to reach the peak of their sexuality much later in life. Hence, it may be that they're looking for a younger partner who can keep up with their sex drive.
Older women might also like a young guy to enjoy sleeping with as a contrast to their husband. It can reinvigorate them and remind them of what their love life once was like, or, what it could have been. Sex can also be a way to fulfill a need that isn't being met at home.
There's also the excitement of having relationships while married that can work for some older women. This is tied to the excitement of having an affair while married.
For men in their 20's and 30's, there is inspiration for relationships with older women from Hollywood films like The Graduate, featuring the notorious Mrs. Robinson, an old woman who seduces the younger male Benjamin Braddock.
Stories like that feed into the idea of dating a much older woman who has experience and her own appeal, offering certain benefits they couldn't get with women their own age.
Dating tips on how to get an older woman to like you
If you are a young guy who is new to dating single women that are older than you, whether it be cougars or even grannies that want to enjoy themselves, you may be wondering how you can best go about getting them to like you.
The first thing to do is be confident without being arrogant. Women generally prefer a level of maturity in men and confidence shown in a measured way can demonstrate that nicely. This can be in the way you carry yourself, how you approach her, and how you converse.
Even if you just want to hookup, you need to put effort into getting a cougar's attention. Dress nicely, take her out to where she might like to go, and treat her with respect. Take your time and don't try to rush her into bed. Wait for her to give you the go ahead.
If you want something like a long-term relationship or arrangement between the two of you for certain favors, take a little time at the start of the relationship to see if you two are a good fit for each other. If you are, make sure you both agree to how you want to proceed and stick to it.
A note on sex: despite common misconceptions, older ladies still have a prominent sex drive. If they aren't interested, odds are it has more to do with something you are doing wrong than a general lack of interest in sex.
Rules for dating MILFs and cougars
In even the most casual of hookups with a cougar, part of you should be treating cougar dating as if it were a serious relationship. That means that you shouldn't treat her poorly and that you should make an effort to see that she's satisfied.
When you first start dating her, keep your messaging short and sweet, and try not to get too long-winded. This is even more important if you are meeting her through a cougar dating app. Too much text and you can scare off a potential date.
If your cougar date is someone who is married, then you are going to want to be discreet about the relationship. Don't blab to people about it online and don't try to call her home number. Let her decide how the two of you meet and proceed.
If she has children, which can be the case with a MILF (it's in the acronym, after all), be respectful of them and don't overstep your boundaries. Nothing is going to end your relationship chances faster than treating them badly. It's also a scummy thing to do.
Finally, set the pace to how comfortable she feels. If she's a little older than you then there's a chance she won't quite have the stamina you do. Take your time and enjoy yourself, and if she's up for more then feel free to indulge her.
Problems you might face while cougar dating
It isn't all sunshine and rainbows when you sleep with an older woman, much less when you date one. Not everyone thinks it the most natural thing, and society, as well as social media, may interpret your indulgences as any number of fetishes.
People's opinions of you may alter drastically. This means that you may want to keep your adventures with older women hush-hush.
Some older women also enjoy playing mind games with younger men, leading them on and teasing them a bit with something more than just sex before ghosting them entirely to move on to the next guy. It can be a painful life lesson for many younger men.
There is the risk of falling in love with a cougar you are sleeping with. She may not want to reciprocate your feelings for a serious relationship or maybe in a serious relationship already. This too can be another painful life lesson.
Related: What are the Best Sexting Apps and Free Sexting Sites?
Cougar dating apps and sites FAQ
You've seen the light and want to start dating cougars. Check out some of the most common cougar dating queries so you can get started right away. You're closer than you think to meet an older woman.
Where can I meet cougars?
Cougars generally have busy lives, so the best place to meet older women is often on a dating service. This is because it allows them to multitask, letting them check out your profile and message you while they're on the go.
What's the best cougar dating app?
The best cougar dating app is the one that caters to your needs. Have a look at the cougar dating services outlined on this page. Some will prioritize discretion while others will focus more on meeting local cougars or flirting online.
Some cougar dating services may also focus on mature ladies with a specific body type or lifestyle. Have a look and pick the best cougar dating app for you from the selection above.
Recommendations we can make include:
CougarLife
Ashley Madison
CougarD
How do you get an older woman to like you on a dating site?
A surefire way to get older women to like you on a dating site is to be upfront about what you are after and what you bring to the table (and bed). Cougars have a clearer sense of what they want and they generally appreciate someone who is forthcoming with their needs and wants.
What do you call a young man dating a cougar?
There are several names used for young men dating cougars. You can either call them cubs, cougar hunters, toy-boys, or sugar babies. However, you do need to be aware that calling a young man one of these words isn't only potentially hurtful but it also perpetuates stereotypes.
How do you know if a cougar likes you?
In a situation at a bar or someplace where you think an older woman is showing interest in you, try smiling at her. If she smiles back, it's a start and a good place for you to introduce yourself. It's really a classic way to tell if someone is interested in you.
After that, offer her a drink either through the bartender or after you go and introduce yourself. The worst thing that can happen is she declines, so why not take that chance?
What is a cougar cub relationship?
Cougar is really just another way of referring to cougars, meaning an older woman who is seeking a sexual relationship with a younger man. The man, in this case, is called a "cub", and can sometimes lead to a cougar cub relationship.
Of course, these can also be perfectly healthy relationships and aren't always boiled down to a sexual hookup between an older woman and a young man.
What about younger women and older men?
If an older woman who dates a younger guy is called a cougar, then what about older men who date younger women? Some women are attracted to more mature men who know what they want and have already been successful, which can make them fall for them.
Men in these kinds of relationships are known as "manthers", which sounds like some sort of fantasy creature but is one of the accepted terms.
Related Reviews