Cougar Life Review, Updated 2023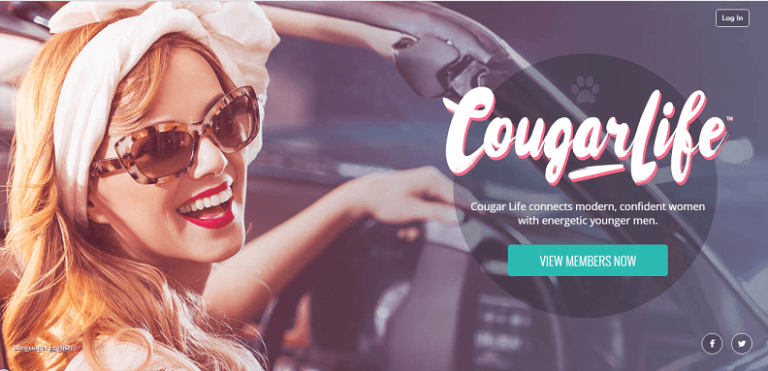 Our Cougar Life review shows you why a dating service targeted at older, more experienced women who have a preference for dating younger men, and vice versa, are extremely successful. More and more people are enjoying the benefits of a relationship between an older woman and a younger guy.
With Cougar Life, there's no age restriction and as long as everyone is completely honest about what they're looking for in an encounter, it's a relaxed, well-structured site with a strong online presence, good levels of security, and an easy-to-use app.
Cougars may be on the prowl for younger men, but this site also enables younger men who prefer the company of older women to find what they're looking for, too.
The site has now become one of the largest cougar dating sites in the world, with both cougars and 'cubs' (as they refer to younger men) finding both one-off liaisons and longer-lasting relationships. If you are looking for alternatives, you can check out our lists of the best cougar dating sites!
Cougar Life review overview
When we started our Cougarlife.com review, we were expecting to find just another cougar dating site aimed at mature women seeking younger lovers. However, it's less frivolous than many other sites and takes the act of pairing up potential partners far more seriously than most.
As older women become more confident about their sexuality and remain sexually active for longer, sites and apps such as Cougar Life are becoming less of a niche marketplace, and more accepted and open.
The average age of women on the site is 40-50, but there are some who are in their early 30s, while others are in their 50s.
Because the site actively promotes the concept of eliminating age-related issues and bias in dating, it's an open, relaxed, and pro-active forum for older women who may have been marginalised by other sites based entirely on their age.
While there are plenty of 40 and 50+ sites out there, you'll rarely find any that provide matches for inter-generational relationships between older women and younger man. Cougar Life offers exactly this, making it a forward-thinking and progressive site that's trusted by over half a million users.
Cougar Life review of free and paid services
You can start your Cougar Life Dating experience with the free basic membership, but as with all freebies, that means you won't be able to access most of the features such as virtual gifts and personal messaging. Free membership basically allows you to view other members' profiles, and that's about it.
To get access to the full selection of services, you can choose from a one-month, three-month or 12-month membership, which opens a lot of doors when it comes to features and accessibility. Our advice is to go for a month membership and see if you like what's on offer.
Prices
A single month membership currently costs $28.93
A three-month deal will cost you $65.08
If you sign up for the year it'll cost you $104.14, which works out at around $8.16 / month.
Types of membership
Free – very limited access, with no opportunity to use key features such as 'Find A Date', virtual gifts, or private messaging.
Paid membership – gives you access to all of the site's features, and allows you to talk in real-time to other members, send virtual gifts, and exchange photos.
VIP membership – gives you full access to all of the site's functions, including a priority messaging service that puts your emails at the top of your chosen recipients' alert lists.
Membership structure
As you'd expect from this type of site, your average members will either be mature women in their 40s, or younger men who love the idea of dating a 'MILF' or a woman looking for younger lovers. There are, however, women in their early 30s on the site, so there's quite a wide range of users.
Currently, there are over 500,000 users although there are new members joining every month, making it the biggest cougar dating site of its kind.
Cougar Life review on registering: how to and tips
Registration is very quick and easy on Cougar Life. Just do the following:
Go to the homepage. Scroll down to the 'Join Free Today' button.
Complete the registration form ('Let's Get Started') and click 'I Agree' to the terms and conditions
Choose a user name.
Then add in a few details about yourself, such as location, hair colour, body type, etc. You can then upload a photo, Our top tip: if you want to make the most of the site, be prepared to upload some pictures, and be open about the kind of information you provide.
Start browsing for free.
One big plus for the site is that, unlike some others, you don't have to fill out everything at once. If you decide to go for a fully paid-up membership and get serious on the site, you can go back and update your profile as you wish.
With other sites often locking your profile once you've completed the basics, this is a big advantage in our opinion and one that members like.
Cougar Life user-friendliness
Cougar Life Dating is a very easy-to-use site, which makes it blissfully easy to navigate around, contact and talk to people, and see profiles.
The user buttons are clear, taking you straight to the part of the site you want to go to, while updating your user profile can be done at any time, making it much more accessible. There is a clear sitemap available at the bottom with hot links to pages such as FAQs and the site blog.
The Cougar Life App
As so much online dating happens on the move, having an effective app is just as important as a strong website. Our Cougar Life App review found it to be well laid out, both Android and iOS compatible, and available easily on the AppStore or Play Store, depending on your OS.
It's free of the usual, and often irritating bells and whistles, making it easy to browse on the move. We particularly like the fact that the 'Find A Date' feature is also available on the mobile app, making it a worthwhile addition to your phone or mobile device.
Contacting users
It's simple to contact users once you've signed up for a paid membership deal, although if you stick with the free option it's not so easy. However, once you have signed up you can chat in real-time, use the 'Find A Date' option to see if there's a possible date in your area.
Doing so will let you share private photos with people who grab your interest, and even use priority messaging and virtual gift options. The Advanced Search option lets you really narrow down your search criteria even further.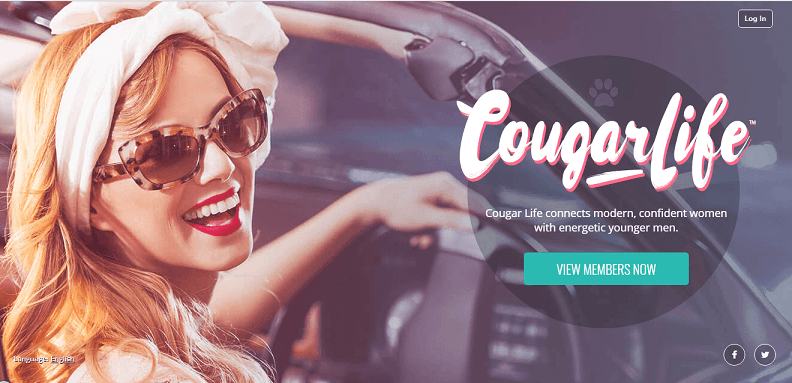 Cougar Life review: pros and cons
What we like
Excellent customer support that's available through both email and phone
Over half a million users and more registering every month
It breaks down the barriers between inter-generational dating between younger men and older women
Non-judgmental, relaxed and very pro-active that encourages women to make the first move
The profile can be easily reviewed and changed at any time
The instant messaging and real-time chat feature
What we don't like
Searches can be a little basic, unless you use the Advanced search feature
There are no background checks so there may be fake accounts on the site
Free membership is very limited in terms of accessibility to the site's features
Cougar Life review FAQ
What is Cougarlife com?
Cougarlife is a dating app and site for older women and younger men who want to date, form relationships, and chat. It's specifically designed for mature women who still have sexual desires for younger men.
Is the Cougar dating app free?
Yes and is available for both iOS and Android.
How to delete a Cougarlife account
1. Login to your account, click on the avatar on the top right and select My Account Settings from the dropdown menu
2. Click on the "Account" tab
3. Click on Deactivate your account, and then click on the bottom link ("If you are sure you want to deactivate your account, click here.")
4. Click Deactivate account button. If you still want to proceed, click the OK option to deactivate your account

How long does it take to have an account approved?
Once you've completed your registration, it takes approximately 24 hours for the account to be approved.
How to delete a Cougarlife account on mobile
Members have reported that it is difficult to delete a Cougarlife account from a mobile device, so our top tip is to access the website via a laptop or PC and delete your account from there.
ℹ️ Company info
Website: www.cougarlife.com
Head office:
Cougar Life, Ruby Life Inc., PO Box 67027, Toronto, ON Canada, M4P 1E4
Customer Service numbers:
North America: 1-877-740-3176