How to Avoid Romance Scams on HookUp Apps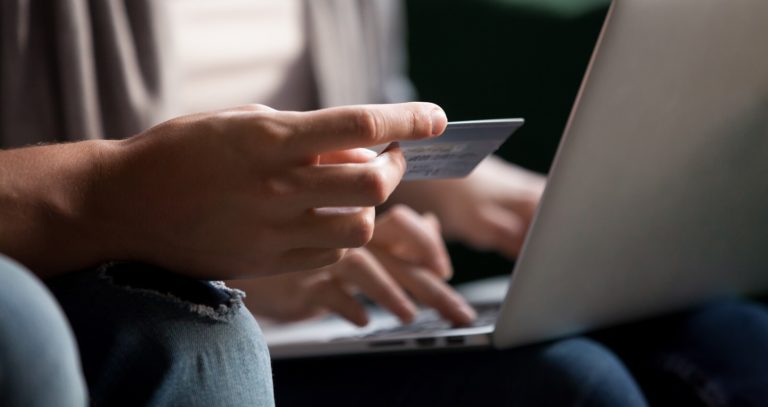 Online dating apps are more popular than ever before, and casual dating has never been so easy thanks to services like Ashley Madison or C-Date. Unfortunately, this also means that romance scams are more common than ever before.
The hook-up community is not safe from some bad eggs who try to take advantage of people. To help raise awareness, we have found the top 10 signs of romance scams being used on people over dating sites. Read on to gain insight into how you can avoid romance scams for a safer dating experience.
Check out our ranking table for the best hookup apps to find safe services for your casual fun!
Table of contents [ Show Hide ]
10 ways to recognize romance scams
Romance scams follow recognizable patterns that you can identify to keep yourself safe. Scam artists will always use more than a few of these tactics to run romance scams on users, although not all romance scams will use every one of them.
It is important to remember that romance scams are done by people who use smart techniques to appear serious and trustworthy. Always keep in mind that these signs of fraudulent behavior occur in combinations. These are the top 10 signs that a scam artist is trying to run a romance scam on you: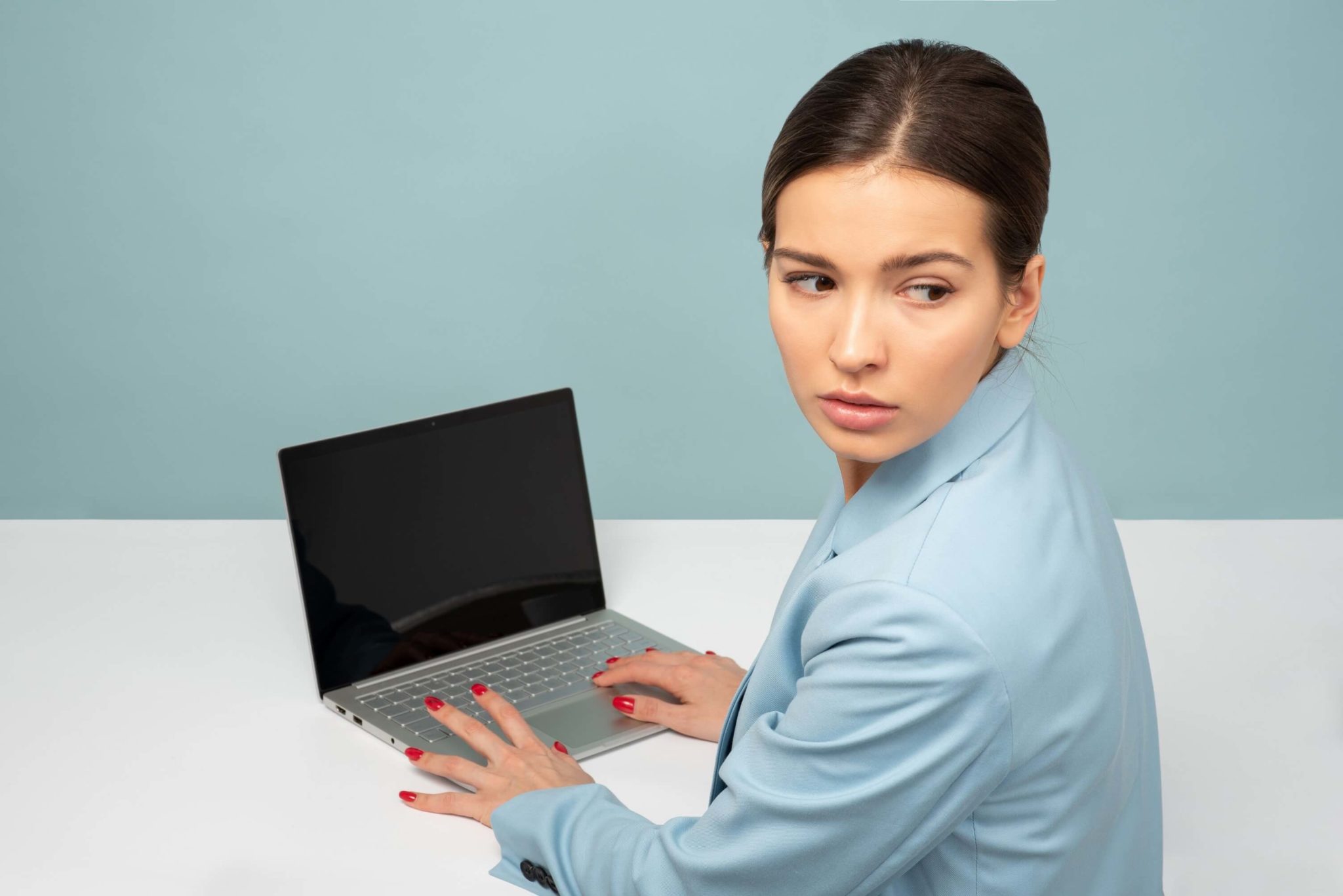 1. The photos look professional
Scam artists will use model photos and hard-to-find pictures of attractive men and women to lure people into romance scams. After all, a picture will be the first thing users are attracted to. It's only natural that romance scams begin here.
If a picture looks too good to be true, or even too professional, be cautious. Check the user's profile and the synergy between their description and the photos. A lack of detail or effort put into the rest of the profile signals that someone is using that account for romance scams.
If you get suspicious, use the reverse image search by Google. You can upload the suspicious photo there and Google shows you if the picture was used elsewhere or is similar to something on other sites.
2. Exceptionally attractive while overly attached
Most of us dream about being desired by attractive people. We all also want to be admired for our own appealing traits. But in following the first sign, if someone who is obviously out of our league is suddenly very interested in you and wants your attention persistently, you should be cautious.

Romance scams need more than just a picture to work. Scam artists need to reach out to other users and persuade them to trust and communicate with them. It is in this way that they can get money, financial data, or personal data from other users.
This is where the romance scams really become noticeable. Scam artists will prey on the vulnerabilities of lonely people hoping to fall in love or hook up with someone beautiful. They may chat you up for a while or build a relationship, but the conversation will come back to wanting something from you.
A clear sign that this is a part of their romance scams is if they refuse to meet up with you. They will find excuses to avoid meeting you and then suddenly ghost you once they've got what they wanted.
3. Money, money, money
At some point in your conversation, a scammer will explain to you why you should send them money. Romance scams involve elaborate stories about crucial situations involving medical conditions and family members that require financial aid.
They also might tell you that the money is to travel and meet you, such as for a flight or train ticket. If you offer to visit them, they will find excuses why you can't meet at their place. They may even ask for your financial data as a way to pay you back.

NEVER give your credit card information or other personal data away to someone online that you haven't met in real life. Even then, private information and all kinds of money transfers are not part of any casual or long-term relationship. Romance scams prey on people willing to give money.
4. Your potential hookup is too interested in personal information
When questions get into a personal direction, either about your family or your financial or professional life, your alarm bells should ring. Why should a casual encounter focus on personal details about your life, loved ones, and even your personal data?
Of course, these are topics that can come up when you use a hook-up app. However, if it seems unnatural or persistent, that's a red flag of being a part of romance scams. Don't give the information away and if you feel unsafe, break off all contact and report the user to the dating service.

When a one-night-stand is persistently interested in your children, don't give out any information. Sites usually have options to report and flag inappropriate users. You should report your concerns to the site so they can take appropriate measures and notify the authorities.
Our team has evaluated the chances of a serious relationship evolving out of a casual fling in this article. Check it out!
5. The hookup-app seems unsafe
If you have concerns about your data's safety on a casual dating site, keep as much personal information as possible to yourself. Romance scams often use less than safe dating services to take advantage of poor security measures and unaware users.
You are not obligated to provide real-life information about yourself, so it might be for the best if you leave incorrect information in your profile if you do use a hookup app that isn't reliable. The better option is to upgrade to a safe, trustworthy dating service.
The downside is that most sites use the information to provide you with suitable matches, so if you give false information, you can get unsuitable matches. In that case, your plans can be sabotaged as you may not match with the right people. Consider what to leave as accurate and what can be incorrect.
More worried about a dodgy fuckboy than an app? Read up on how to identify and avoid them!
6. Romance scams and webcam extortion
Romance scams often begin with a harmless chat on a hook-up site or social media where the potential flirt lives abroad, often in East Europe, Asia, or Africa. The scam artist befriends you on different social media channels and things get romantic.
They plan to meet you someday but until then you are only invited into video calls. Surprise, their camera is broken. This is where the scam begins. The scam artist convinces you into sexual and revealing acts like touching yourself, undressing, and other things in front of your webcam.
Afterward, they reveal their fraud and claim to have a recording of your video performance and threaten to share it with your social media contacts and to disclose it to the public if you don't pay them. This is blackmail in a nutshell.
The best solution to keep yourself safe from this kind of situation is to avoid any risque behavior on camera unless you have actual video of them, and can implicitly trust them not to record. Be aware that there's no guarantee they won't do that anyway, and you do this at your own risk.
7. Suspicious links and advertising
Sometimes, romance scams simply involve getting users to click on links that lead them to websites where something is downloaded to your computer or phone. This can lead to stealing from you, blackmailing you, and getting access to your private data.
Dating profiles usually don't contain links, so don't click on any that you see. Scammy profiles on the other hand are advertising services like webcam sites and fake dating communities, sometimes even private pictures. Be aware that even a click on one of these links may result in downloading a virus.

Check the profile of your potential date for those kinds of links and also for spelling and grammar. Bad grammar in combination with suspicious links is certainly a fake profile.
8. Hot chatbots open for everyone and everything
Hookup profiles usually make it very clear what the user is looking for and which kinds of dates are taboo. Romance scams use fake profiles that seem to be open for everything and everyone, with no restrictions, no rules for dates, with everything being a subject of interest in their profile.

They mark all activities as interesting and give vague information about themselves to match everyone's desires. Fake profiles also use chatbots in conversations.

If you have doubts about the authenticity of a conversation, write something unexpected or start an unusual topic and see how your match reacts. Modern chatbots react to keywords with predefined answers, so write something with a twist to outsmart and reveal a bot.
Our team has ranked the best free hook up sites here!
9. Security-ID Scam
This is one of the common and most spread romance scams. The fraud can be performed on every trustable hookup platform like Ashley Madison, C-Date, or Zoosk. It involves stealing your security information and using it for dubious activities, sometimes even for robbing you.
Scammers use an appealing profile and lure you into conversations where they demand security ID from you to know that you are "real".

The first red flag is when they send you a link to that mysterious security ID site you've never heard of. The scam artist will tell you to verify your profile there. The sites are mostly named after the service you are using including the site's name in their URL like "tinder security".

Those IDs are usually cheap and can be purchased with a credit card or services like PayPal. After you purchase the fake security ID, your match will disappear and you receive a worthless fake ID number with a ridiculous badge. Sometimes they don´t even bother to send you anything.
Meanwhile, they've taken your credit card information along with any personal ID you used when purchasing the fake security ID.
10. Being asked to go somewhere secluded
First dates can be exciting and full of sparks and sexual tension. Still, you never should meet at a secluded space where you're not able to reach out to other people in an emergency case. A trustworthy person will not lure you to a private place on a first date.

You should also avoid places where you depend on your date's car to get away in case you want to break up the date. You need to be thoughtful about the first location you choose. This applies to women and men.

While these rules are not always taken seriously by men, there have been situations where men were lured into secluded places and robbed, or even worse, so be safe even if you feel like it couldn't possibly happen to you.
Final thoughts: how to avoid romance scams
Not all niche or 'weird-looking dating sites are spammy. If you recognize one of the red flags above, avoid any further contact or at least try to find out more about the person behind the profile so you can report it.
If something seems to be too alluring, you should think it through carefully and maybe get some input from close friends or relatives. A third person's view might clarify a weird or insecure situation faster and point out red flags for you.

Trust your instincts. Sometimes it's the only way to avoid being mistreated. If you see a red flag, check your gut about the situation and probe into it. The worst part of getting scammed online might not even be the loss of money, but the feeling of shame and helplessness.
If you are a victim of romance scams, don't hesitate to reach out. Attorneys, social services, and organizations focused on fraud prevention are there to help. Reaching out will help you to move on, and can be a way for you to take control of your life again.
It's well known that the promise of a romantic encounter with an attractive match is a powerful tool to manipulate lonely and vulnerable people into frauds and romance scams. If you follow up, recognize the red flags and sort them out before you try to live out your romantic fantasies.