How to spot fake dating profile pictures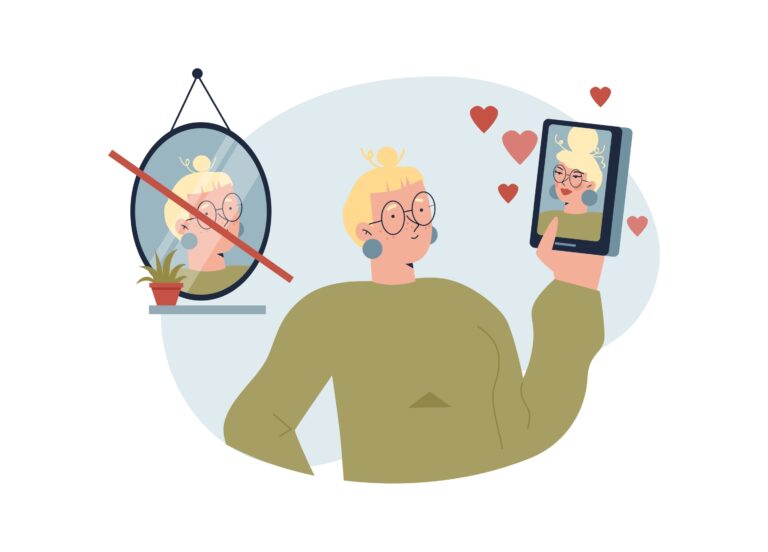 It's no secret that online dating can be rife with phony profiles and people who may be looking to take advantage of you. It's an unfortunate reality, but one that many services work diligently to prevent.
While many do a good job, you may nevertheless find yourself face to face with a fake dating profile. We'll give you some dating tips on how to identify who is a legitimate user and who isn't. Read on to find out more!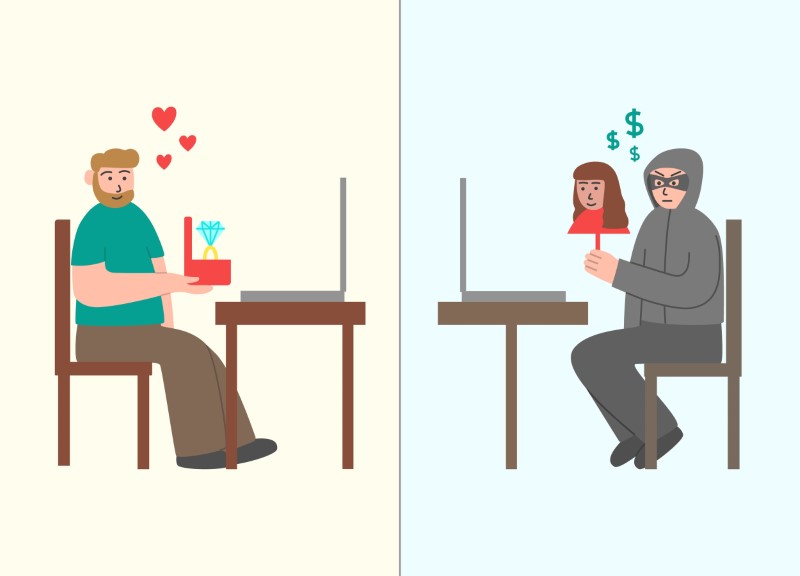 What indicates that a profile picture might be fake
Finding out whether the online dater you are talking to is real or fake can be tricky even for experienced users on any given dating site. The best thing you can do is to always err on the side of caution. If a profile seems even the least bit strange to you, then avoid it.
Whether it is as reliable as OkCupid or as hip and modern as Bumble, someone may be trying to get your bank account info via a scam.
Generally, if a person's picture looks too professional or like a stock photo, you should be skeptical. Also, if they start bombarding you with messages about being interested in you without ever having spoken to you, be wary. People don't just jump into things so fast!
This alone may not be enough to help you spot a fake profile though. You can also look at their other photos to see if that profile shot belongs to a series of pictures, which may indicate it was taken from a modeling shoot and is not from a legitimate user.
Finally, if their bio seems hastily thrown together, too good to be true, or just unnatural in any way, be cautious! Many scammers don't put in the time to fully register for a site, and that includes creating an in-depth bio.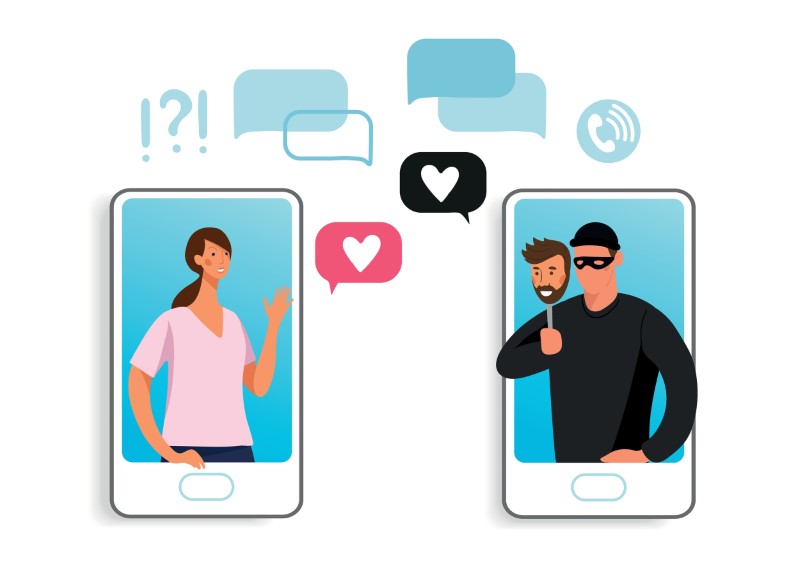 Steps you can take to spot a catfish, a scam or a bot
There is no foolproof way to identify romance scams from legitimate users. In the end, you need to rely on your own intuition and experience to identify fake users. However, there are a few steps you can take to help you out.
From verifying through their social media pics to contacting the user via video, here are some steps you can take to see if they are who they claim to be.
Start with a reverse image search using google search and social media
One surefire way to weed out fake online dating profiles is to do a reverse image search of the pic in question using google. This will tell you if the picture has been posted somewhere else and was simply copied by a scammer.
If you don't see it used anywhere, or just on the one dating service you are using, then that's a really good sign that the profile picture isn't fake.
If you aren't familiar with how to do a google reverse image search via your laptop or desktop, start by going to images.google.com. Once there, click on the camera icon. You have three options for searching for images:
You can either paste in the URL for an image you've seen online
Or upload an image from your hard drive
Or drag an image from another window
If you are using a mobile device, a reverse image search varies depending on your browser. For example, with Chrome you can hold down your finger on an image and then select "Search Google for This Image".
Note that this is only for Chrome though, and other apps will need different approaches.
Do a background check on the dating website you are using
Some of the best dating sites and apps feature extensive security measures to help mitigate fraud. This can range from requiring verification for profile photos before they are used to in-person inquiries requesting information about the user's legitimacy.
As such, if you are in contact with someone who may seem less than authentic, and you aren't able to get a result using a reverse image search, you can request that the website's security team check to see if a user can be verified as a real person.
Not all platforms will offer this service though, so you may have to go do some digging on social media yourself to see if the person has an actual presence online.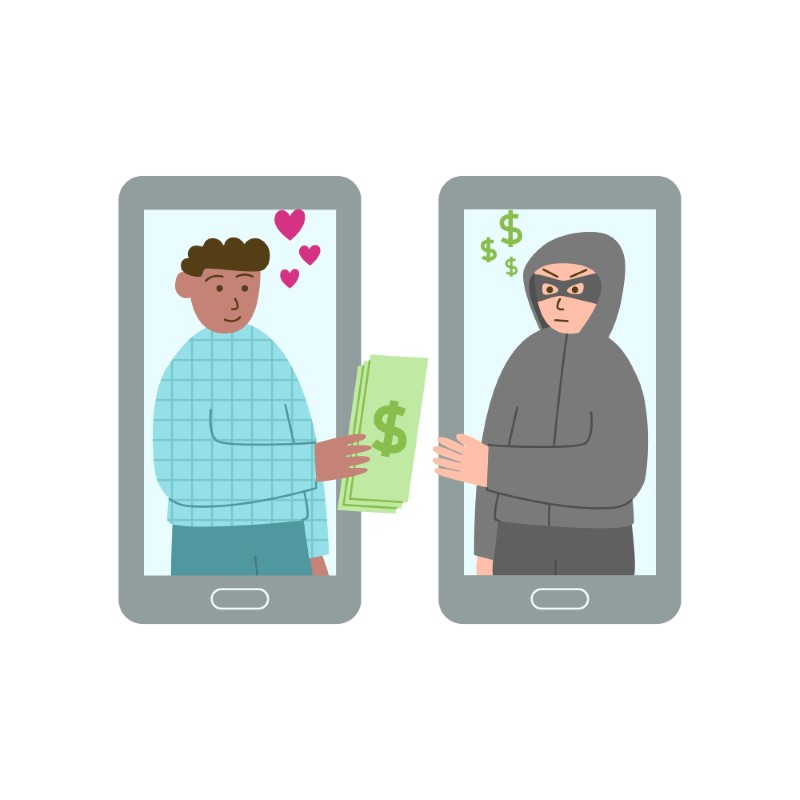 Ask questions and confirm via video chat
Finally, if you are talking to someone that you aren't 100% certain is real, you can try to ask random questions. If you are talking to someone who is catfishing you they can respond appropriately, but this step will at least weed out bots set up to scam people.
As you can assume, a major red flag with online dating sites that someone isn't real is when their answers don't relate to the questions you ask or make any sense. Often, if it is a bot, they will ignore the question or deflect from answering, and then try to redirect you.
This can also work on human scammers as well. These people tend to focus on trying to get you to click on a url link that may put malware or a virus on your computer, or to have you send personal information. They're not interested in dating after all.
Essentially, if the profile isn't interested in having a conversation but would rather just ask you to click on a link or spend money, be very careful. Odds are it is either a bot or a person trying to take advantage of you.
Why do people use fake profile pictures?
Fake accounts on websites and dating apps like Tinder are nothing new, and the reason people use them and fake profile pictures is numerous. For some, it's a means toward taking advantage of people. For others it can be as benign as a white lie to appear more attractive.
For example, on one extreme someone may use a fake picture as their profile to try and get personal information out of people unaware of their sinister intent. This can include financial banking information, phone numbers, social security numbers, and more.
Others might be using it for catfishing, which is when they pretend to be someone they aren't. Sometimes this is an attempt to get someone from the victim, such as money, data, or even adult images that may be used as blackmail.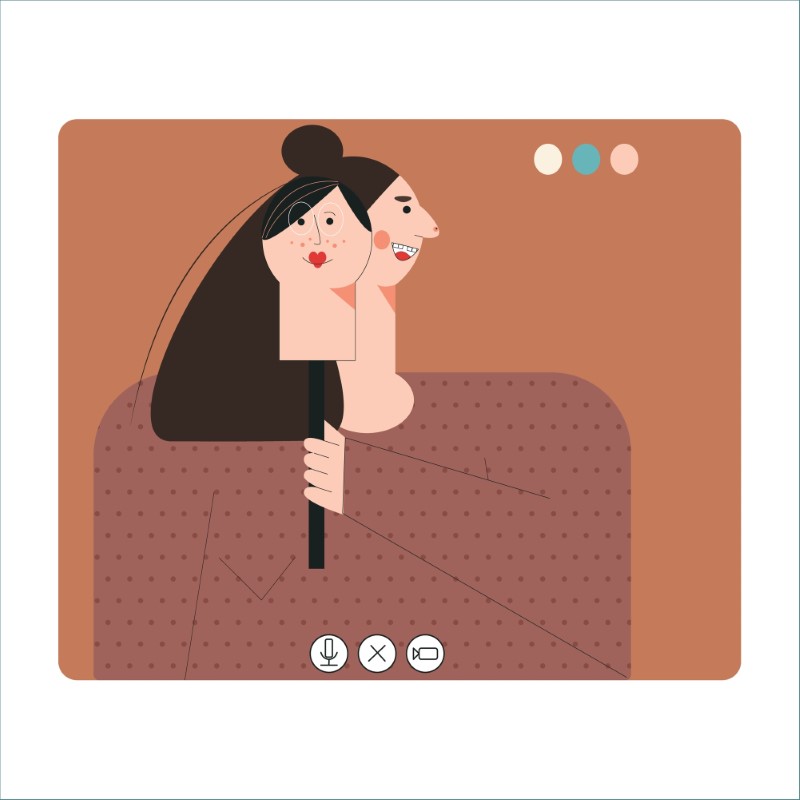 Finally, there are those who may use photoshop to just touch up their features, as if they wanted to give the best impression they can. This is disingenuous as well, but may not be intended to scam someone out of money or the like.
However, you can find this sort of thing on social media profiles as well, when someone maybe touches up their picture to look a little better. It can be benign self-indulgence, but it does end up being false advertisement in the end. Better than something malicious though.
Why do people lie on their dating profile
To put it one way, the reasons for lying on a profile tie in to the reasons above. For the same reason you might use a fake profile pic, so too might you lie about your dating bio. It can range from scamming people to simply trying to embellish what may feel like a bland profile.
On the other hand, it can be people who think their own lives aren't exciting enough to interest people with a lot of dating experience, and so they embellish their bio. In either case, be wary of anyone whose bio seems suspicious or unbelievable.
Even if they are just embellishing, it could also be someone looking to take advantage of you.
How to react when you realize you've been dating a catfish
Sometimes after messaging someone whom you think is a real person accurately presented in their profile pic, you can find out on your first date that you were a victim of a catfish. In this kind of situation, the first thing you should do is bail on the date immediately.
Really, notify a friend or relative and get out of there as fast as possible.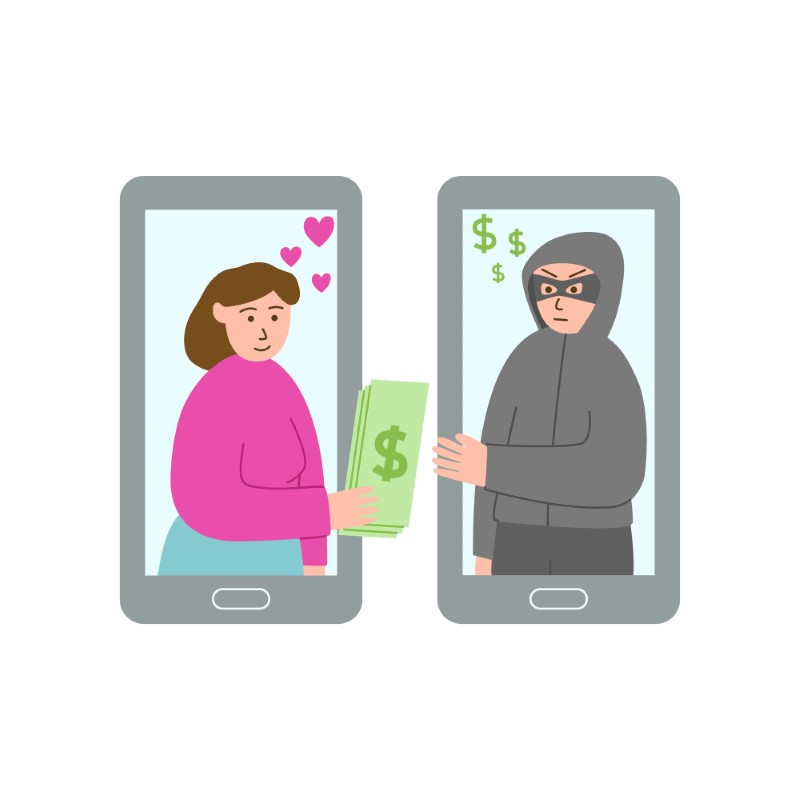 We're not going to tell you to try and see which way the date goes or to ask them why. It's not nearly important enough to justify deceiving you from the get go. They put you in a dangerous situation and you need to react appropriately.
Catfishers in general are looking to take advantage of people, either financially or physically. Our dating advice is to prioritize your safety and well-being above all else if you find yourself meeting a catfisher.
Once you have gotten out of the situation, take stock of what information you've given the person and whether or not they have access to any private data. If they don't, cut all ties with the person on the dating platform you are using, block their account, and notify security.
They will hopefully respond quickly if you can explain the situation to them. The sooner you do this the better, as this person may also try to target other people.
If you did end up giving this person private information, take necessary measures by contacting your bank and any related services or institutions to tell them that you were a victim of fraud. They will be able to prevent further damage if you are quick to notify them of it.
Catfishing is a serious risk to online daters, so take precautions and treat it seriously if you find yourself a victim of someone's fraud.
Serious dating recommendations
Here are our top online dating services for finding a long-term relationship. Sign up for free today!