Can casual dating turn into a relationship?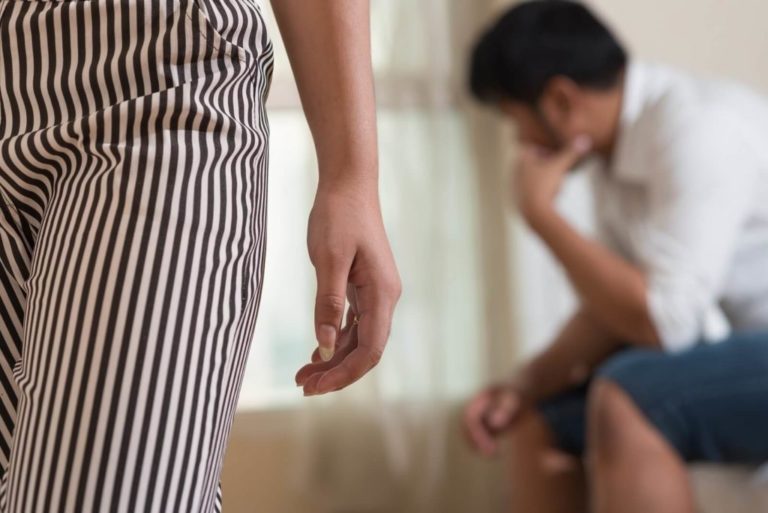 If you've never heard of the term 'casual dating', you may be a little more familiar with other monikers for it, including one-night stands, hook-ups, and more. Generally speaking, casual dating is when you date someone without any commitments or expectations, and just for sex.
This does mean that people who casually date are still allowed to see other people, and they aren't currently looking for any sort of long-term relationship, including either marriage or children.
Really, casual dating is all about getting out there and meeting someone for a good time, and that's it.
With the rise of online dating as a popular activity for many people, both young and old alike, casual dating has become simpler than ever. Nowadays, you can simply download a mobile dating app, match with singles, and have the pick of who you want to spend time with.
However, this doesn't always mean that people who casually date will never meet someone truly special that they want to hook-up with again and again. In fact, for anyone who has an open enough approach, they may find themselves in a serious relationship before long.
In this article, we're going to look at how a casual dating experience can turn into a serious relationship, and what you should be aware of and do before taking that any further with the person you are seeing.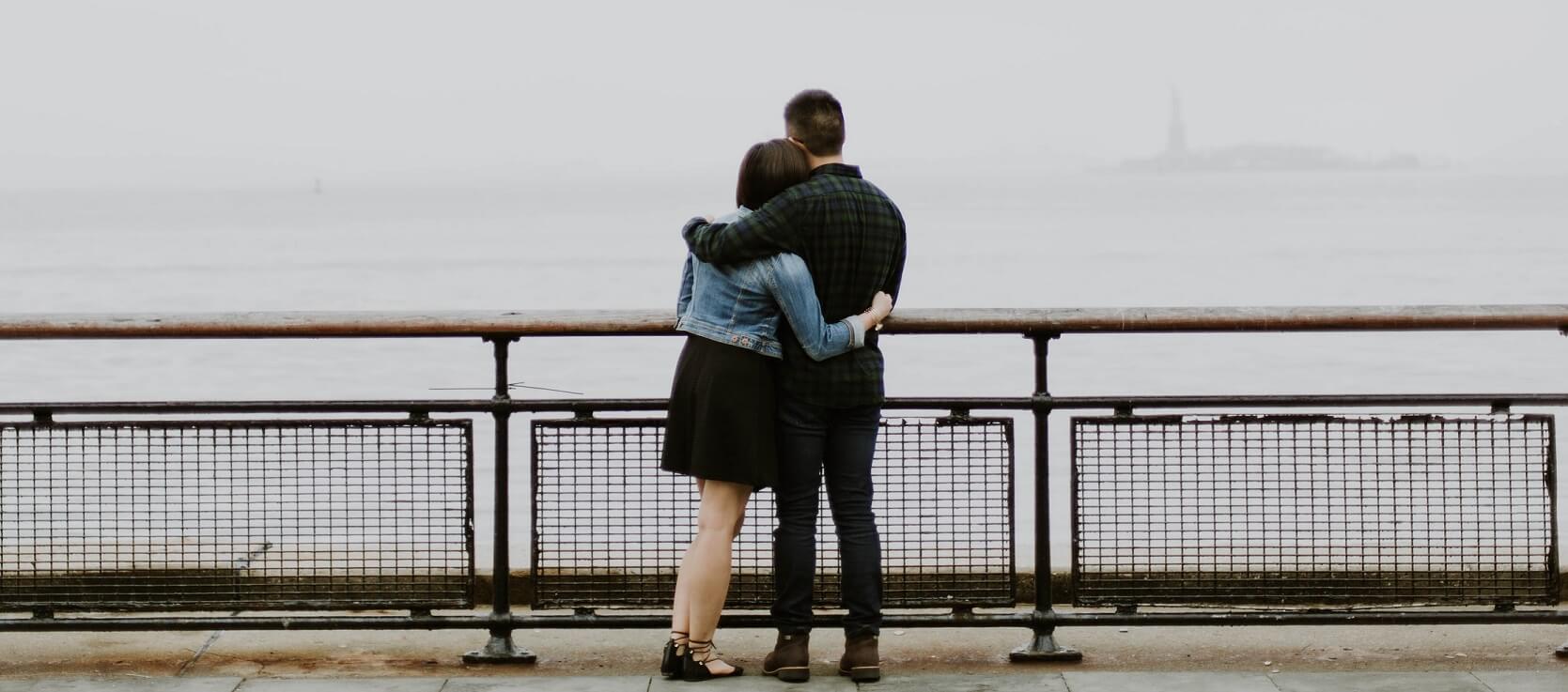 Some key points to keep in mind
If you are starting to grow attached to the person you are casually dating, or you are perhaps getting the impression that they are more interested in you than you initially thought, then here are some things to remember before either of you move from casual to serious:
Always communicate intentions with one another at the start or as the situation changes to avoid any misunderstandings
Don't feel led on, and don't accidentally lead them on! After all, you don't want to hurt any feelings.
Always be honest and open with each other: honest doesn't mean you two are serious! It's simply being respectful.
Take the time you need to be sure about how you feel. It's always important to know yourself and what you want before you evolve a relationship.
Respect the other person's decision, even if it isn't what you were hoping for. If they decide they only want something casual, just accept it. If they are at a different point in their life, that's that and you need to respect it.
Take stock of what you want out of a relationship with this person and how you might see it grow.
Evaluate how well the two of you can tackle challenges and overcome struggles together. It's foundational to a relationship and being able to do so will help define your future if it is meant to be.
Relationships, even the casual ones, are tricky things and require a little more effort from both partners if they want it to grow into something deeper. That said, how can a casual relationship transform into something serious?
Our team has provided you with plenty of different content revolving around online dating. Click here to find out how to avoid being scammed on casual dating sites!
Sexting apps and casual dating sites recommendations
Check out our latest recommendations for the top hookup apps and casual dating sites and sign up today for free:
How casual dating can turn into a relationship
Just because you put yourself out there as only being interested in casual relationships doesn't mean you or the person you may be seeing regularly enough aren't immune to feelings of attraction that extend beyond physical interest.
Anyone that dates puts themselves into that kind of position.
For example, perhaps you are seeing someone who, after a couple weeks of casually dating, begin to see each other for dates that don't just end up in the bedroom. Maybe you find yourselves falling for each other in ways you never expected.
Perhaps you feel like you want to take things further and make this a more serious relationship.
It's a feeling that can happen in an instance or over a longer period of time, but it truly and absolutely can happen to anyone.
You will know you want a serious relationship when you realize that you enjoy being with this person for something more than sex and want to be truly intimate.
This can mean simply spending time with them, introducing them to family and friends, and making extending plans with them for things that you may like to do. Perhaps you shared a few difficult moments together or find that you have more in common than you knew.
In the end, it doesn't really matter how it happens, just that it did. It's okay, too, even if neither of you intended it to go any further than casual hooking up.
So, where does that leave you? How should you bring this up with your casual partner and what kind of steps should you take to transition your relationship from something casual to something serious? How can you know if your partner-to-be wants the same thing?
Check out this article if you want to know what hookup sites actually work!
Transitioning your relationship from casual to serious
The most important thing for you to remember at the outset here is that neither of you really signed up to be in a serious relationship with one another. This is to say that you may be hoping for something that the other person simply doesn't want or isn't interested in.
Be prepared for this. If they would rather stay as a casual dater with you, remain friends, or move on, then that's just what the situation is and you will have to respect that.
Once you are prepared for this kind of outcome, which is not to say that it will happen, so don't feel discouraged, you should take stock of your own situation and where you are right now. For example, here are some things to think about:
Are you seeing anyone else?
How do you feel about being exclusive with this person?
Can you see a long-term relationship with this person?
Do you want to introduce this person to your friends and family?
How much of your stuff is at their place, and how much of their stuff is at yours? Do you practically live with each other?
Have you two tackled any challenges or gone through hardship together? How deep are your experiences, really?
If you can answer these questions in a way that leaves you feeling positive about the person you want to seriously date and be in a relationship with, then taking your relationship to the next level may be the right thing to do.
When it comes time to bring this up with the person you are seeing, pick a time and place that is meaningful to the both of you, and at the very least is conducive to a serious discussion about your future together.
Be honest and try to explain your feelings in a way that won't overload them.
Try not to just dump this onto the other person too suddenly. You really want to give them time and space to process what you are saying and to give you an equally honest and thought-out answer. You won't know if they will want the same thing until you ask but be prepared for anything.
Most of all, respect their decision!
From there, if everything goes according to plan and you two agree to try a serious relationship, you will need to lay out what your expectations are for each other and how you may want to proceed. This can include if you want to be exclusive to each other, for example.
Once this has been done, a relationship that started off from a casual dating experience is just like any other serious relationship and will ultimately be what the two of you decide to make of it!
Just make sure you are open and honest with each other and on the same page with where you are.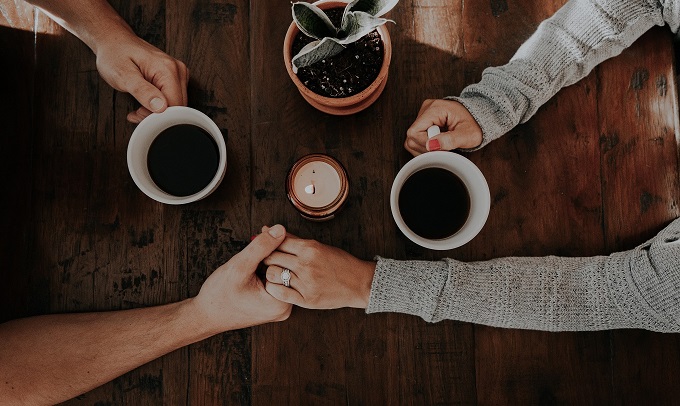 Serious dating recommendations
Here are our top online dating services for finding a long-term relationship. Sign up for free today!
Some real-life testimonies
Margie's experience: "We were off and on hooking up for almost a year. The two of us even had a bit of a break from one another at some point that was kind of messy. After a while, I started seeing someone else and he was back together with another girl he had an on-again, off-again relationship with. However, it was clear we weren't happy like this and didn't really enjoy being with the people we were seeing. We managed to reconnect and then started to casually see each other again. From there, we fell in love with each other and we both broke it off with the other people we were seeing.
It was a big moment for the both of us when we made this decision. When he wanted to take this step, he told me that he was going to let her know he was done with their relationship for good this time, but he really wanted to know if he and I were on the same page. I told him that he was really the person I wanted to be with and that I didn't want this to be a moment-of-passion kind of thing, and so he went and told her. From then on we've been together.
When I look back at it, I don't think I would have done any of that differently or had it any other way. It doesn't really matter how long it took the two of us to get our act together. We did it in a way that worked for us and we did it at our own pace."
Our team has compiled the best available free hook up sites on the market. Check it out!
Angie's experience: "So, at the time he said to me that he had begun to think of me as something more than a casual date, more like a girlfriend. He wanted to know if I felt the same about him, and if we could take this further. I told him that I really did feel the same way. It was as simple as that. When I think about it, I could see myself having waited longer since I had just gotten out of another casual relationship, but I don't think it really matters. We're happy and that's all that matters."
Michael's experience: "I started a casual relationship with a girl I met at university after I had a pretty messy breakup with someone else. Really, I don't even know what I wanted at the time, I think I was just looking for someone to be friends with. After we met though I found that she had gone through something similar and was in the same sort of place that I was. Both of us were really just looking for fun, and that was fine.
And truth be told, it was a lot of that. We would meet to just chat, go see a movie together, maybe see a music show together and even just chilling out at our dorms watching TV or movies. It was really a friends-with-benefits kind of scenario, but eventually things got serious. We hung out, watching movies in her car. Listening to music and watching just about every movie/TV show I had on DVD. We figured we could just use another friend with benefits, but things got serious.
Fast-forward to today and here we are, married. My ball and chain and the absolute love of my life."
FAQ about turning a casual dating experience into something serious
Although the best dating advice we can give you for turning casual sex into something more serious is to be honest and open with communicating your desires, that doesn't mean you might not have some questions about it.
That's why we've taken some of the most frequently asked questions about turning casual dating into a long-term relationship and answered them for you.
Should I be upfront about wanting a committed relationship or is it better to keep things casual?
Only if you actually want something committed with this person from the start. It can be hard to tell if a casual fling is worth risking your current relationship status over before it has even begun. But if you are looking for more than a fling, bring it up sooner than later. 
Of course, that doesn't mean you have to have monogamy in mind right off the bat with this person. It's enough if you are open to a serious relationship, already. 
I'm really only used to a casual dating relationship, will serious relationships be different?
If the only type of relationship you are used to is the short-term casual hookup you can find on Tinder, then you should be prepared for how different a serious relationship is. For starters, not everything is going to be about sex. 
The emotional bond that you share with this person will be naturally deeper, and the two of you will connect in more ways than are just necessary for sex to work out. In essence, this person is going to be like a best friend to you, a partner, and also a lover. 
How important is emotional attachment when you want to start a new kind of relationship?
Very important. The bottom line for a new relationship should be that your emotional attachment is something that will ideally start off strong and grow between the two of you. Don't be afraid of it not always being there right away when you start off, however. 
For your own mental health, just take things slow and let the relationship develop naturally. Emotional attachment is important, but where that starts off isn't always the same. 
When should I ask my casual dating partner about trying for a serious commitment?
In the dating world, it's never easy to say for sure when you should take your sexual relationships and try to turn them into something long-term. Generally, you want to ask if you find that the two of you are enjoying your time together outside of sex as well. 
The point is that if you feel like your casual dating partner and you have a healthy relationship, and could possibly be something more, then bring it up with them when you think they will be more receptive trying for it. 
Of course, we also think that you should be honest about this as soon as possible.