How Much Does eharmony Cost? Price Breakdown in 2023
Have you ever wondered how much it costs to join eHarmony? Well, that depends on a few things. If you're just dipping your toes in the proverbial sesquipedalian dating pool, then a 3-month subscription could be for you. But if you're serious about finding love, then you'd better go with one of their longer plans.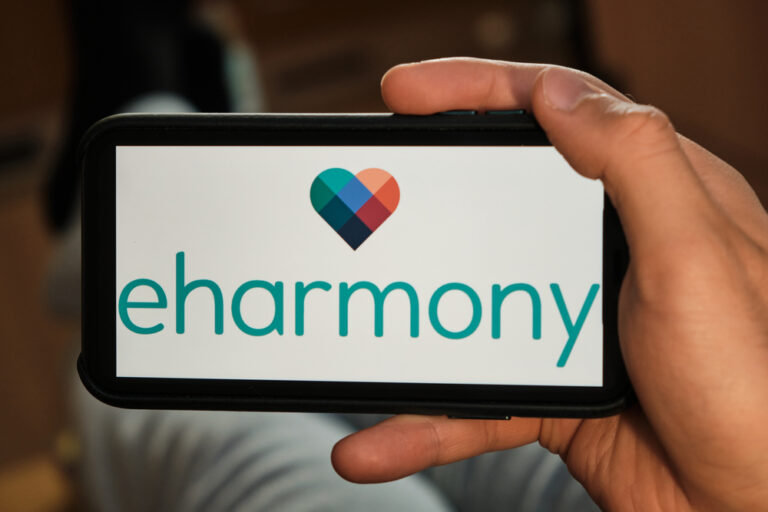 eharmony utilizes innovative technology for its successful algorithm to match the right people. This technology comes at a price, making the eharmony cost seem high compared to other online dating services.
According to eharmony's article "Married Couples" by their own "Number Facts" report, almost three-quarters of their users have met their significant other on their site. This means that eharmony has one of the highest success rates amongst online dating sites or dating apps that help people find long-term relationships.
Nevertheless, eharmony is one of the top sites for online dating. This is because the user-friendly functionality of the dating service and its detailed personality test have given members great success with finding partners over the years.
The prices reflect that the dating website is intended for singles looking for commitment, marriage, and serious relationships. Here, we break down eharmony prices, how much eharmony costs, the subscription plans for a premium membership, and more.
Table of contents [ Show Hide ]
Joining eharmony for free
Anyone can join this online dating site for free and create a free account, which also gives you access to the compatibility quiz and to several matches. However, without a eharmony membership, you will not be able to view photos or communicate with others.
Is there an eharmony free trial?
There are a few options for a premium membership on eharmony, but there is no eharmony free trial available. This means that you can either use the free membership that has limited features, or upgrade to a paid subscription plan for better chances of meeting someone.
How much is eharmony?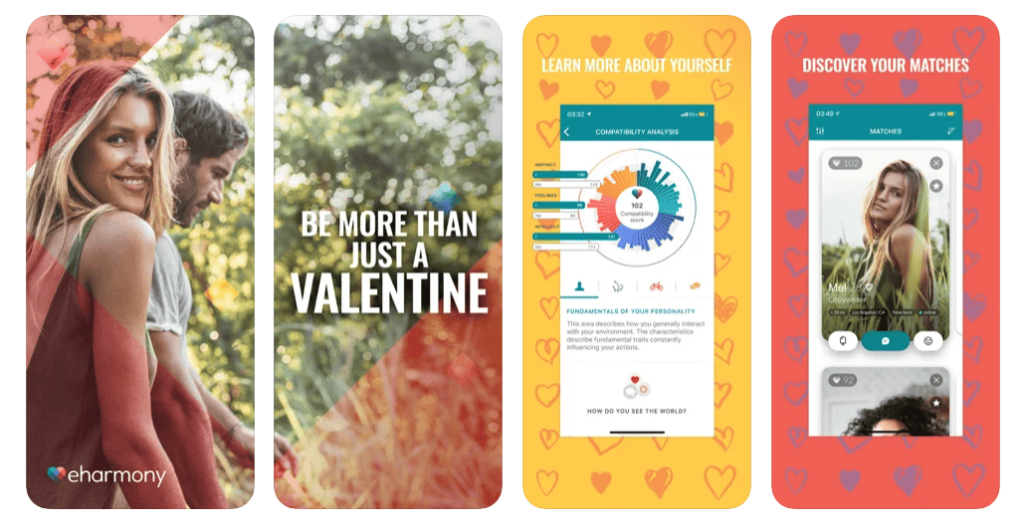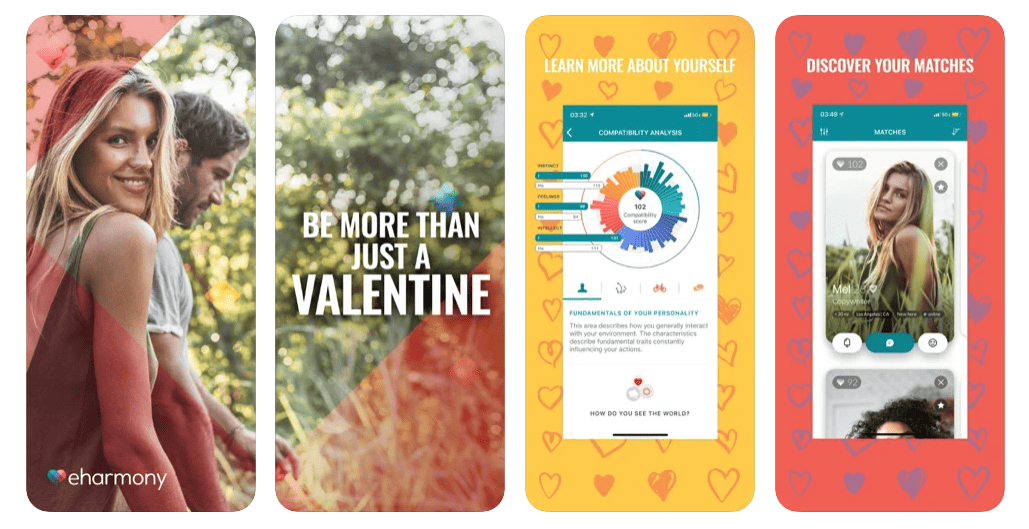 There are three types of paid memberships available on eharmony, with eharmony prices ranging from 17.95 USD per month to 34.95 USD, and you'll pay less for your membership if you subscribe for a longer length of time. Thus, we recommend a longer plan.
Once you've decided the membership that's right for you, you have a few payment options to choose from. You can pay as a one-off payment, a payment plan, or in three installments by either credit card, debit card, gift card, or PayPal.
eharmony pricing is as follows:
| | | |
| --- | --- | --- |
| Membership | Length | Cost per month |
| Premium Light | 6 months | $65.90 |
| Premium Plus | 12 months | $45.90 |
| Premium Extra | 24 months | $35.90 |
*Pricing provided for illustrative purposes based on available information at the time of writing.
Premium Lite six month subscription
Use the premium lite plan to test the waters and give yourself an introduction to the service. It can be dropped if you feel like it isn't for you. This plan offers many services, the highlights of which include:
See who's viewed your profile
Unlimited messaging
View unlimited photos
Access more matches thanks to the improved compatibility matching system
Premium Plus: 12-months plan
This eharmony subscription will unlock all the features of eharmony and will give you the best chance at making quality matches quickly and reliably. Of note are the following features that come with it:
Browse anonymously
Get "read" receipts on all messages
Be a featured match for 24 hours every month with Spotlight.
Premium Extra: 24-months plan
There is also the Premium Extra 24 month plan which includes all the benefits of Premium Plus. This plan is discounted for a longer membership period.
If at any point you would like to cancel it, simply go to your account settings and select cancel payment before your billing period.
Price breakdown by App
eharmony price FAQs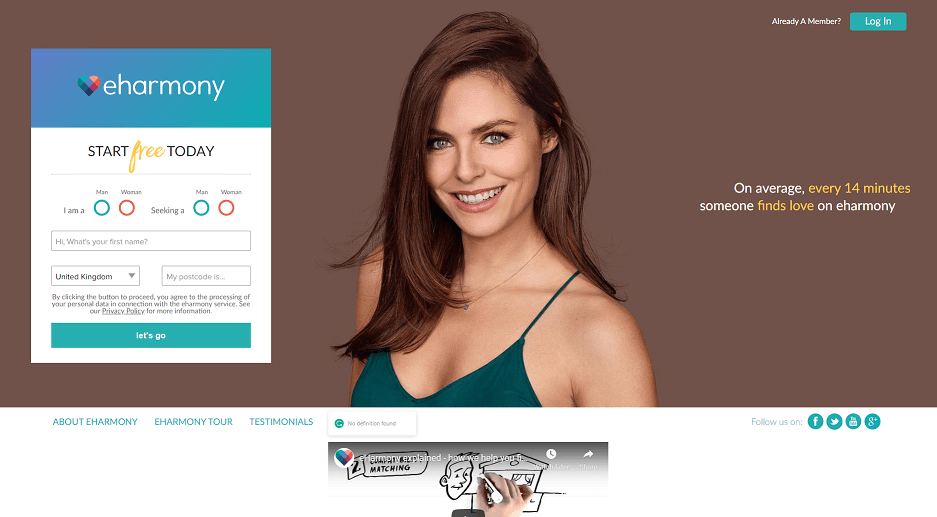 For anyone who is looking at the eharmony pricing in the US, you will first need to evaluate what your needs are and whether you think eharmony is a service that can fulfill them. To do that, you will have to ask yourself important questions about what eharmony can do for you.
To help you determine if it is worth it, we've answered some of the most frequently asked questions about the eharmony price in the US.
Is eharmony worth it?
eharmony boasts some impressive statistics. They claim to be responsible for 542 weddings a day. Their compatibility algorithm is unique and claims to be scientifically accurate but sometimes it presents few matches.
eharmony is a place for people who are serious about committed relationships, it ensures this by putting a large price tag on its service and making you think about what you want from a relationship during its lengthy sign-up process.
This filters out time-wasters and ensures quality matches.
Can I cancel eharmony after 1 month?
Members are allowed a 14-day grace period for any subscription that they have purchased. You can get a refund during this cancellation period by contacting the eharmony customer service team, by email, or on the site, for example.
What happens if you don't pay eharmony? 
Any prematurely canceled subscriptions will not be refunded according to the terms and conditions of service on eharmony. Your subscription will remain valid until it expires. Any payments done via credit card in installments will continue until all due payments have been paid in their entirety. 
Do eharmony memberships automatically renew?
Any plans you purchase may automatically renew. While this is intended for member convenience, you may not want to renew your membership. If you'd like to end your premium membership, you can cancel your subscription or contact customer service.
Are there eharmony coupons or discounts available?
You may be able to find eharmony membership coupons online by searching through coupon websites such as Honey. There have also been some eharmony sales in the past for up to 50% off on a membership cost. However, it can't be guaranteed to happen again. Since eharmony is mostly a paid dating site, you can expect to pay at least a bit to use it.
eharmony cost: our final thoughts
Putting a price on love that lasts seems almost incomprehensible. However, if you want to use a service that is not only reliable and user-friendly, but also safe, then you will get what you pay for. We do understand that for some people it can seem expensive, but the costs are fair for what you get.
We recommend trying out the free version of the site. If you like it or think it might suit you for finding your own significant other, then consider upgrading to a plan that seems reasonable for how long you think you may need to find a partner. Just remember to cancel once you've found your true love!
Compare costs with other dating services