Best Dating Sites & Apps for Interracial Dating in 2023
As more individuals can travel and embrace diversity, interracial dating can become more popular. Dating someone who differs from you can be exciting, and by considering people of other races as potential dating partners, you open up a world of opportunities.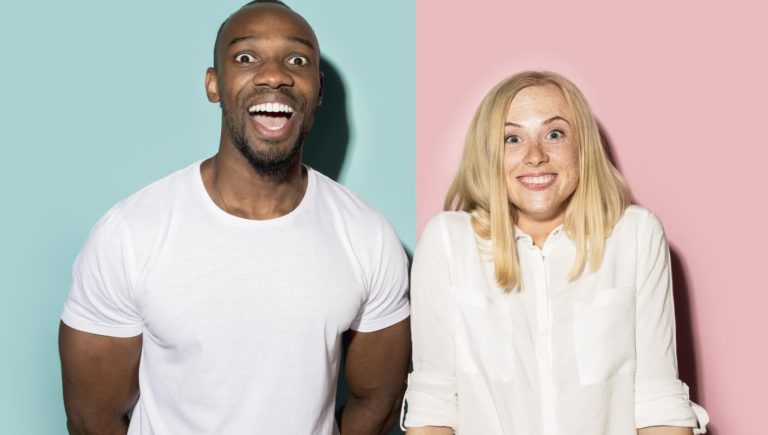 Dating only within your community can narrow the choices available in your city, making dating more challenging. You can pursue interracial dating and use interracial dating platforms to meet more potential partners in your community. Read on for more details about interracial dating.
Our top picks for interracial dating services
These are our recommendations for the best interracial dating sites and apps. Check them out and sign up for free!
Looking for different interracial dating sites?
Attitudes towards interracial couples, or swirling, have changed considerably over the years, and for the better, too. Today, it's easier than ever for singles to get help in finding that perfect swirl dating match thanks to mixed-race dating sites.
Dating online to find love with an interracial site has become popular among singles that are looking for their perfect match with like minded individuals. Active communities from social network sites like Facebook to niche services like Swirlr offer these kind of mixed-race dating opportunities.
There are some common misconceptions about using a mixed-race dating site or app. The truth is that people of any race, not just black and white people. You can meet men and women of any race with these apps. See these top sites for new members to see what interracial dating can do for you.
The best interracial dating apps and sites
Afrointroductions

Afrointroductions is all about introducing singles of any race to black men and women. The site has become popular for its ability to successfully connect members for interracial dating experiences that lead to love.
What stands out about Afrointroductions is their advanced match making system, allowing members to specify the kind of dates that they would like based on race, religion, hobbies, physical appearance, and more.
To top it off, new members can sign up for free and create a profile. Of course, you will need to pay for the more advanced features, but it is well worth the subscription.
Elite Singles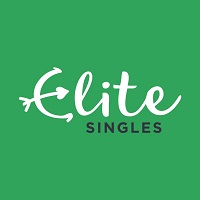 As one of the leading online dating services in the United States, you can expect a plethora of singles who are eager to enjoy interracial dating just as you are. Elite Singles has become popular as a dating service that caters to members that are career oriented and successful in their day-to-day life.
This is good because it means you can reliably date people who have also focused on their work, meaning your busy schedule can match up to theirs. The only downside is that because the site doesn't focus on interracial dating specifically, you may match up with singles you didn't intend to.
Swirlr Dating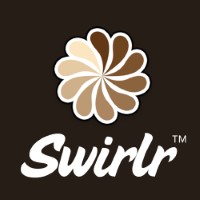 If you are looking to meet black and white singles for an interracial dating experience that is unforgettable, or swirling as it is known, then look no further than Swirlr.
Swirlr Dating is popular in the United States for focusing entirely on mixed-race couples, offering a great interracial dating app and dating site that is both modern and user-friendly. Thanks to Swirlr, you can celebrate the rewards of love through multiculturalism!
A good thing for members is that it caters to people of all ethnicities and cultures, giving a fun and progressive opportunity for intercultural dating. You will have to see what singles are in your area, however, as Swirlr does work best in larger cities.
EHarmony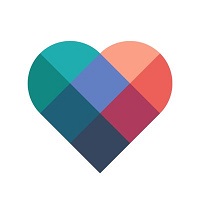 If you want to join one of the best interracial dating sites for a progressive dating experience, look no further than one of the largest dating services on the market in the USA.
EHarmony has been popular for its broad approach to dating, giving miscegenated singles of all ethnicities the perfect platform to meet other like minded men and women. You will have plenty of dating opportunities thanks to how many users are looking for fun and love with EHarmony.
You may have to refine your search more depending on where you are to guarantee you match with black, white, Asian, or other singles.
Zoosk

As one of the most popular brands for online dating in the United States, Zoosk is well known for its ability to connect people from all walks of life together.
When it comes to matching white, black, Asian and other people together for mixed-race relationships, Zoosk has been popular for its ability to cover a broad area of the world giving members better chances at meeting a perfect match.
This is good for new users as it means they can see quick results for their online dating. The downside is that many of the best features will only be accessible to members with subscriptions.
What to look for in the best interracial dating sites
When looking for the best interracial dating apps or sites, you will want to focus first on what the dating service advertises. Is it only for black and white singles to mingle, or do they focus on a broader spectrum? Is it a larger dating service with more members and better matching?
The best sites will offer a level of free membership. This is a great way to test the waters and see if they offer what you're looking for before you take out a subscription.
Typically, free membership will offer limited resources and may exclude certain services, such as the ability to send private messages or seeing other users' profiles. If you're on the lookout for love, upgrading your status to fully-paid membership is the best way to unlock all the little extras.
Ask a few questions about the service as you go over what it has to offer you. Questions include ones such as:
Is the dating site really all-inclusive? If a doesn't fully represent all cultures, then it can't truly call itself interracial. Afterall, the best mixed-race dating sites are open to everyone.
Do they offer free membership? It doesn't matter whether the services are limited at this level; using free membership gives you the chance to explore a site and see what's on offer before you even consider taking out a subscription.
Do they use methods of verification? The best sites will either require you to use an email or have an active social media page when it comes to signing up. This is to help ensure that users are genuine and are using the site for the right reasons.
Are the rules and regulations clearly displayed? Unfortunately, there's always plenty of opportunities for trolls to sneak in through the back door. Check to see the site's policies on offensive behavior and see that they have procedures in place for reporting and/or blocking users who cross the line.
On top of these questions you should be sure that all methods of payment are secure and encrypted. You should only be asked for payment details when taking out a subscription. If you're asked at any other time, then it might be time to walk away.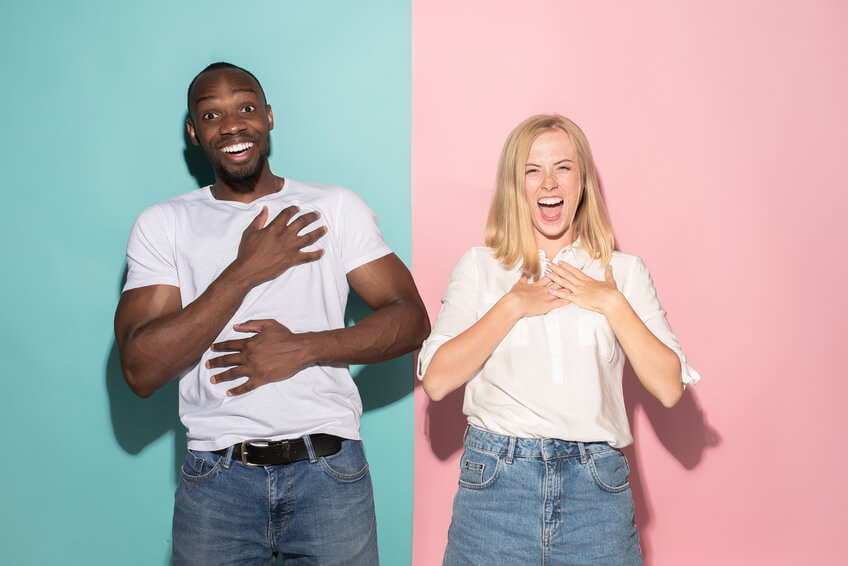 Pros & cons of using an interracial dating service
Pros
You are casting your net far wider than those who prefer to date within their own culture, which means a greater chance of finding your perfect match
Dating someone from another culture or ethnic background might give you the opportunity to learn a new language or even visit countries you'd never previously considered
While you'll gain an insight into the positives of your partner's background, you'll also gain an understanding of the challenges they experience, which can only serve to enrich you as a person
Cons
Online dating services may lean more toward metropolitan areas, making it hard to have an interracial relationship if you don't live in a city
Finding the right site for the kind of relationship you want to have is important, as not all interracial dating services might cater to your interests
Check out our Tips & Guides page for Interracial Dating
How to make interracial dating work for you
In order to make interracial dating work for you, you should always keep an open mind about the people you meet. Ask questions about their family history, culture, and interest. This is part of the 'getting to know you' process and not something to be afraid of.
Explain why you find aspects of another culture, religion or ethnic background positive and how they are important to you. Do you have a personal history that connects you to another community? Talk about that and make it clear what it means to you.
Discuss things that make you laugh and remember that not all conversations have to revolve around the interracial part of your budding relationship. You should also listen and give them a chance to communicate their thoughts, hopes and feelings so that they feel like you genuinely care.
Of course, there are some pretty big things to avoid if you want to make interracial dating work for you. Don't use racial, derogatory or inflammatory language. The best mixed-race dating sites are for like-minded people who are looking for a match from another culture, so don't ruin that.
Don't refer to stereotypes or base assumptions off of them. Most people from other races, ethnic minorities or religious faiths are marginalized on a daily basis and don't want to be reminded of this.
Finally, avoid talking about what it is you find negative about another culture or ethnic background. If this is something you want to complain about then a progressive dating platform probably isn't the right one for you.
Why has interracial dating gotten so popular in the United States?
When you look at the rising popularity of multiculturalism in the United States you can see that people are embracing romance between different communities now more than ever. Many internet sites, from Facebook to Reddit, celebrate love that comes when people of all races come together.
It is just a fact that race is an important subject in the United States, and so it is with online dating services. Some people take the time to eschew stereotypes of different groups and racist fears of miscegenation for love and friendship with people from different ethnic groups and backgrounds.
This is why online dating services that cater to interracial dating have become popular in the United States. Whether you want to date as Asian Americans with black people or as a white person with another minority group, online dating services have become the go-to place to make this work.
Sites like Afrointroductions, Swirlr Dating, and EHarmony have gained a lot of support for their ability to connect with other cultures. African Americans, Asian Americans, whites, and others with singles who want a mixed-race relationship to enjoy the experience of using these sites to find true love.
Their popularity is also due in part to their flexible accessibility, being available on Android operating systems, iOS, and other Smartphone apps. There are also sites catering to other avenues of liberalism love, including services for interracial homosexuality dating and lesbian dating.
Interracial dating FAQ
New to interracial online dating? Not to worry! We've taken some of the most frequently asked questions about mixed dating and have answered them to give you the best start possible. Read on to learn more and to prepare yourself for interracial online dating!
What are the best apps and websites for interracial dating?
There are quite a few choices to pick from, and many mainstream services which allow you to use filters to narrow your choices down. The apps and sites we'd recommend include:
Swirlr
AfroIntroductions
Ebony Flirt
Bumble
eHarmony
Is Interracial dating for hookups?
Not strictly speaking. Many services online encourage you to look for a long-term relationship and to find someone that you really click with. However, there are also a number of services where you are flexible with how you approach your dating lifestyle. It's really up to you what you want.
Can I meet singles from another ethnic background if I don't live in a city?
Yes, but it's going to require a bit more work. Urban areas like cities tend to have a larger mix of ethnic groups which naturally makes interracial dating easier. However, if you're willing to extend your search radius then you will be able to find matches.
Here are our reviews for the following dating services