Hinge Review, Updated 2023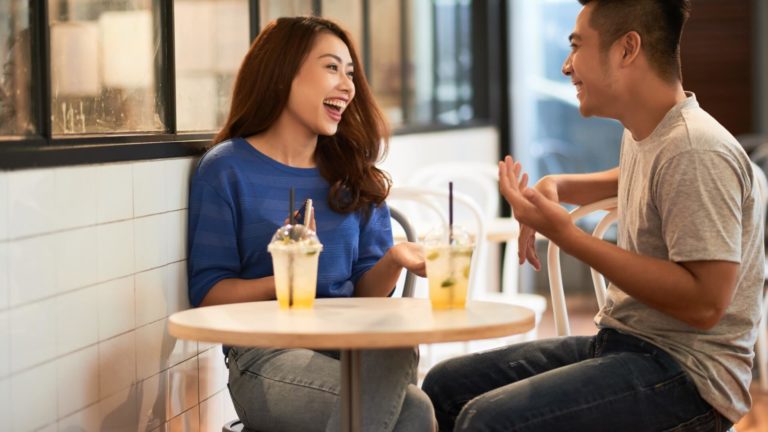 Founded in 2012, Hinge started off as a contender to Tinder in the swiping market of online dating. However, www.hinge.co went through a large shift in 2015 to instead focus on encouraging long-lasting relationships.
After all, their motto is that they encourage users to delete the dating app.
This means that they want you to be successful as you look for a date that matters. Their dedication to this is exactly why the Match Group, which owns Match.com, acquired Hinge in 2019. Under their guidance Hinge has focused more on serious romance than hookups.
Alternatives to Hinge
The bottom line with our Hinge review
If you are one of many people who has grown tired of dating sites where you swipe for a hookup, then you can reliably turn to Hinge. It offers a place for good conversations and a service that helps facilitate meaningful relationships.

We like the idea that they want their members to delete their app once they find a date they really connected with. It projects a level of sincerity in their attempt at match-making that you don't often see on other dating platforms for serious relationships.

That is why Hinge finds itself as a direct competitor to other app giants like Tinder, Bumble, and more.

On top of its modern, sleek, and fun user-interface that gives it the appearance of an engaging social media platform, there's a lot going. Hinge uses intelligent algorithms and locations based advanced preferences to help you find strong potential matches.

Overall, there's a lot to like there. There's good special features and a reasonable price behind its paying services, which unlocks a few nice things to use for finding matches.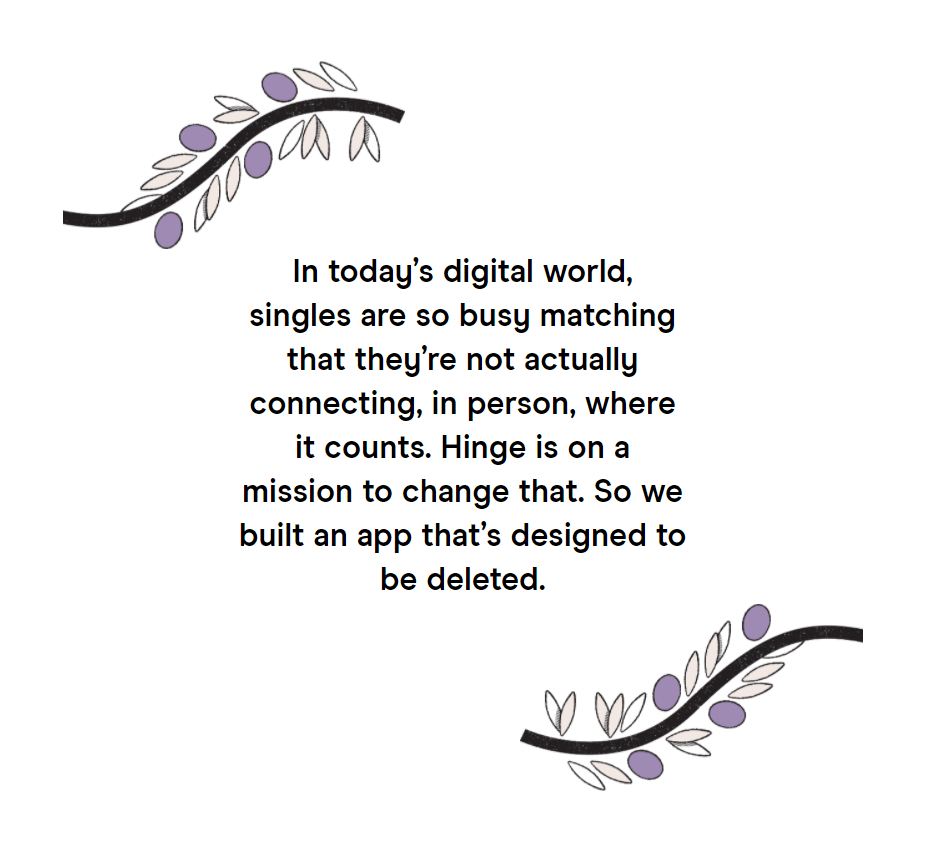 🆓Hinge's free and paid services
Free users who sign up will be able to enjoy a reliable platform for meeting people. Really, as someone who is just using the base version of the app, you are getting a lot of what it has to offer. You can:
View members' complete profiles
Send messages to mutual matches
See who sent you likes
For paying "Preferred members", there are new features that become available, including:
Sending unlimited likes
Seeing who likes you in one location
Setting advanced preferences
💰Prices
1 Month 9.99 USD / Month 9.99 USD
3 Months 6.99 USD / Month 20.97 USD
6 Months 4.99 USD / Month 29.94 USD
Saving a buck with Hinge
Although there are a variety of features and search filters that can make finding a person who fits your ideal easier with Hinge's "Preferred Membership", you can really do okay with their free version.
Really, a lot of the basics work quite well with Hinge and there are plenty of ways to meet people that you will get access to. It's not a dealbreaker for finding the one if you just try out the free version.
Of course, you could always follow through on their encouragement to unsubscribe and uninstall the app once you've met your match. They really do want you to be happy with someone, and to move on with your life after you meet them!
✨Extras to make meaningful connections a reality
Like many of the best dating apps, there are a variety of high-quality features and extras that you can make use of to better improve your odds at finding a partner. Some of these will be locked behind the paying membership, so keep that in mind.
Who Liked Me
Once you've been on the app for a while you will start to notice people sending you likes. These can be viewed in the heart tab below. Free members will only see a blurred picture until they browse the profile manually.
However, subscribers will see all views and likes in a grid. On top of that, you can access their profiles and message the people you click with the most back.
We Met
One of Hinge's newest features is We Met, which allows you to give the team feedback on the kind of date you had with a partner. It's located on the three dots near the conversation window you have with someone.
Selecting the We Met option will prompt you with a question of whether you met in real life and how the date went. This is a feature available to everyone as a way of constantly improving the algorithm Hinge uses to match people together.
Standouts
Standouts is a newly added feature to Hinge's repertoire, which shows you a feed that showcases profiles that are getting a lot of attention. This is combined with the type of profiles you have liked in the past before, giving you optimal matching opportunities.
This is helpful for not only demonstrating to other users what kind of approaches work, from pictures to structuring your bio, but also for giving you incentive to get out there and date.
📊What can you expect with Hinge users?
As far as gender goes, there is a healthy split between men and women who are using Hinge. Most users are based in the United States, but this group is quickly expanding to other countries.
Members tend to be mostly young professionals who are in the age range of 24-30. Most want long-term relationships that are serious. Think of this as the crowd that tried Tinder and decided to move on to something more stable.
In its own way, Hinge is a lot like a counter-response to hookup culture. This translates into deeper relationships and connections, as well as a more active and involved community. Members send likes, comment on photos, and message others often.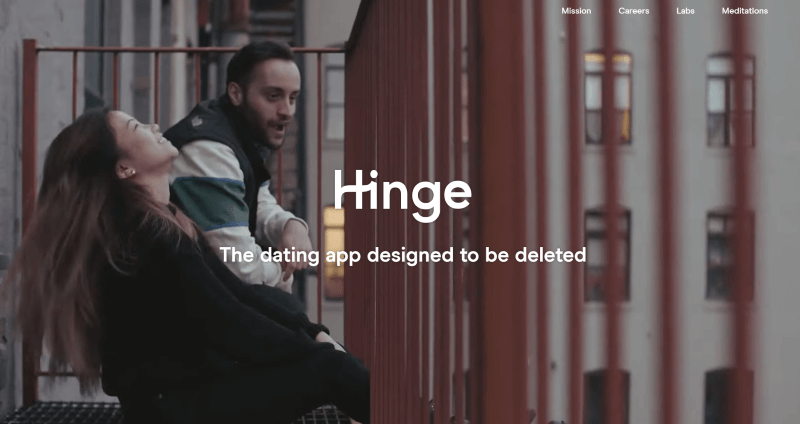 ✍️Registering a Hinge profile
Although you can register on Hinge using a Facebook account or an email address, you are still going to need a mobile number and smartphone to access the app. This is because the service only works through their app.
You'll start as a free member, but you can upgrade into a "Preferred membership", which will give you more filtering options, including searches by height, weight, ethnicity, and more.
There are two ways to create an account, either with your phone or through Facebook, but neither process takes more than 10 minutes:
Making a profile with just your phone
You will be given two options, either "Continue with Facebook" or "Or Phone Number". Select the phone number option to be taken to the profile creation page.
You will now be taken to where you can upload your profile pictures as well as fill out your bio information, such as hobbies, interests, and more. You are flexible with how much you fill out, but these are the three specific stages of the creation process:

My vitals – Because it is a location-based app, you need to pin your exact location on the map. It has to be specific to a neighborhood, or else it won't work. You can opt for your phone's GPS to use a current location or just manually add it.

After that you will be asked to provide your gender and preference. There is also an option for bisexual users so both men and women are recommended to you. You'll also need to give your height, ethnicity, work, education, religion, if you have kids, and your hometown.

Although they ask for this information, you will have control over what is visible and what is kept private.

My virtues – This is where your oddball questions come up to really spice up your profile. That means giving your views on politics, drinking, smoking, marijuana, and drugs to name a few. You again have control over what shows up on your profile.

My profile – This is where you will need to upload the photos that show up on your profile. You're going to need to use six, otherwise you can't proceed any further. You will also have to fill in some information about yourself and the kind of people you want to meet.

There's also at least one writing prompt to answer. These are questions that you need to answer or incomplete sentences that give you a chance to fill out an answer. Your answers will show up on your profile, so be aware. They are pretty fun though.
You will now need to give the app permission to access the required data it needs to work on your mobile device.
Do a search and see who matches up with you in your area.
Using Facebook to make your account
Start by downloading the Hinge app to your device of choice.
Instead of clicking on "Or Phone Number", this time select "Continue with Facebook."
Much of the information for your profile will be taken from your Facebook account. You may need to sign in as a part of this process. Don't worry though, Hinge does not post anything to Facebook.

You will still have to answer a few questions about your preferences from step 3 above. The big difference is that you can opt to import photos from your Facebook account. The site automatically takes your six most recent profile photos.
Make sure that you verify your mobile number.
Like above, you will have to give Hinge permission to access data.
Once again, you can get out there and start to find matches!
How user-friendly is this relationship app?
At times you're going to feel like you're chatting with Facebook friends, it is that user-friendly. It can be easy to forget that the app is intended to be a dating service with how much interaction there is on the app.
Once you've set up your profile it's really easy to see who in your area matches up with you, and there's a lot of fun to be had as you go from one feature to the next. The design and layout is intuitive, so even if you aren't all that savvy with app design you will feel comfortable.
This is great for encouraging you to get out there and connect with people, making use of what the app has to offer.
💌Messaging Hinge daters
There are a few ways that you can have a convo with someone on Hinge, with messages being free to send from one member to another without any daily limit. You're limited to mutual matches though.
After successfully matching, you can send some conversation starters to the users that you like, but it is limited to text messages only. Just use the messaging tab near their profile pic.
It's really easy to use, just type like you would on any other device and enjoy dating!
👍Some of the pros and cons👎
There are a lot of things to like about Hinge and only a few things which didn't sit too well with us.
Pros:
We really liked the focus on relationships rather than hookups.
There are quality matches to be had thanks to their fun profile creation process and matchmaking algorithm
Free users and preferred members both have a fair use of the site, so upgrading feels like a personal preference rather than a necessity
You can interact with users' profiles directly instead of just swiping on them
Cons:
There were some fake profiles that we saw, although they were small in number
Like all location-based apps, your location obviously can make or break how useful this is. People in rural areas will have less matches than those in urban areas
Older users may have a harder time matching here
🙋FAQs
Even though the app is pretty straightforward, you may have some general questions. Here's our general FAQ.
So who does Hinge belong to?
Hinge is currently owned and operated by the Match Group, who is also the same owner of such great dating services as Match.com, Tinder, and Twoo.
When was the app founded?
Hinge initially launched in 2012, but was purchased in 2019 by the Match Group and redesigned.
Who is allowed on Hinge?
You just need to be 18+ to sign up.
Membership
If you have questions about signing up and membership, this part of the FAQ is for you.
What do I do to sign up?
Check out our registration guide above. You can join either through your Facebook or with your own phone.
Is there a premium membership?
Yes! Hinge offers something called "Preferred Members" which is a subscription package between 1, 3, and 6 months.
Does the membership auto-renew?
Yes, it will for the same price depending on how frequently you want it to renew. To cancel just unsubscribe before the end of your membership.
Can I cancel membership?
Yes, you can cancel whenever you want. Feel free to enjoy your benefits until the last day of your subscription, but make sure to cancel before it renews if you want it to end or you will have to pay for another set of months.
Can I get a refund?
No, this is not an option at this time.
Usability
If you have questions about how the app works, then here are some of the more common solutions.
What's the bottom line on how Hinge works?
Hinge matches users based on their answers at sign up and location. You can contact users and comment on their pictures and other uploads.
How does matching work?
You can only match when you both send each other a like.
Should I comment with my like?
You don't have to, but it always looks better if you do.
Can I see who sends me a like?
Premium members can see who sent likes on their page under the 'Who Liked Me" tab. If you're a standard member, you have to view each profile to see who sends you a like.
Why can't I delete my photos?
You will always need to have a minimum of six pictures, so if you try to delete any you will have to replace it.
Security
Finally, here are some of the more common security questions.
How safe is Hinge?
Whenever it comes to the safety of a dating app, Hinge is certainly capable of protecting its users from malicious attacks and fake profiles. However, scam artists are clever, and so you are also going to have to be observant of anyone with bad intentions.
This is as much on you as it is on Hinge.
That said, the app has the resources through Match and other services to keep its users safe and protected as they date. The relatively lengthy sign-up process helps to weed out a lot of potential scammers. Overall, Hinge is pretty safe.
What kind of security does it offer?
You can check out their terms and conditions as well as their security measures on the site.
Can I block and report an abusive member?
Yes, you can, and you are encouraged to. There are three dots at the top right of every profile that you can click. From there just tap the "report" button and give a reason for why. Keep in mind that reporting someone will automatically block their profile from contacting you again.
ℹ️ Company information
Created: 2012
Owned by: Match Group
Based in: Dallas, Texas, U.S.
Website: www.hinge.co