Best Bisexual Dating Sites & Apps in 2023
Many individuals are navigating the world of dating and relationships, which may be challenging. As a bisexual, you may experience some obstacles when looking for a unique companion. Bisexual dating websites help make companionship possible for individuals everywhere.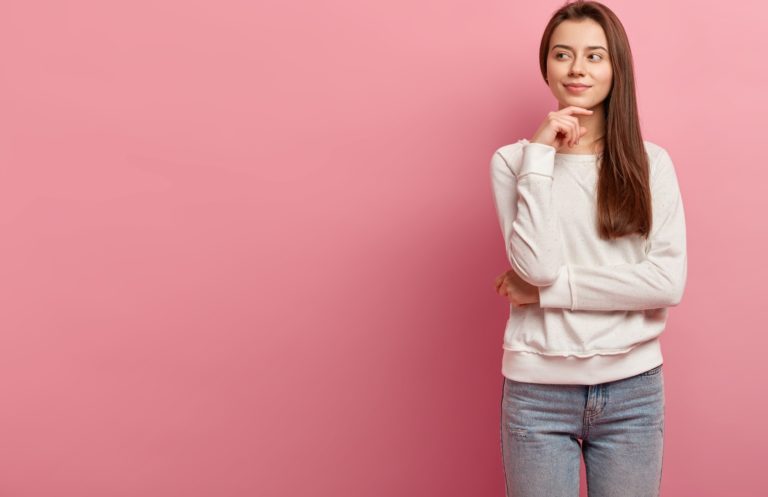 Bisexual dating apps and websites are a terrific platform for people who enjoy the company of others to find like-minded individuals and avoid judgment. If you are single, bisexual, and unsure where to look for love, these online platforms are a great place to start. Read on for more details about bisexual dating in your city.
Bisexual dating recommendations
Check out the top recommendations for bisexual dating services. Sign up for free today!
Looking for different dating sites?
Bisexual dating apps offer the perfect opportunity to meet like-minded singles for hookups and serious relationships. Whether you are bi-curious or are already open about your bisexuality, there's a dating app to help you out.
These are great places that offer queer and LGBTQ+ friendly services with an active user-base that is open-minded about bisexual daters.
If you're more interested in love than just a hookup, you'll be able to find the dating app or website that excels at this kind of dating. These sites are flexible with their availability for how you want to arrange your bisexual encounter and are some of the best on the market.
Click here for more Tips & Guides on Bisexual Dating
The best dating sites and hookup apps for bisexuals
BiCupid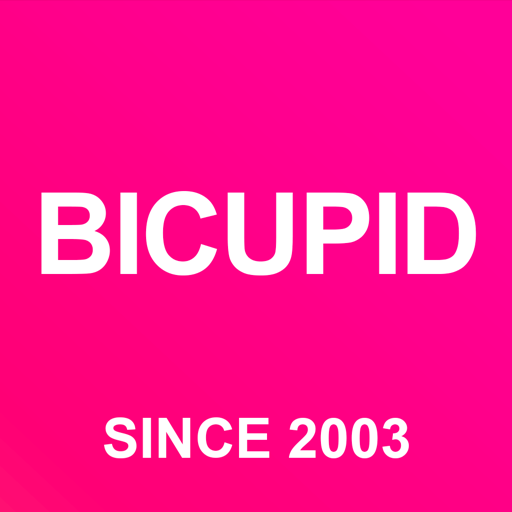 Cupid Media's very own bisexual dating service gives you a dating app and website to help you meet men and women from the bi community for serious relationships and short hookups.
From long-term romance to exciting threesomes, you can organize an array of dating opportunities with BiCupid.
BiCupid is popular for its effective design in helping to meet local couples, singles of all sexual preferences (straight, gay, lesbian, bi, trans* and all LGBTQ+ people who are into bisexual dating) and anyone who wants to explore a swinger lifestyle.
This is good if you are new to the local kinky, open-minded scene, but long-time goers will also find a lot to get out of BiCupid. The only downside is that they do tend to focus more on flings than long-term romance, but you can find both if you try to look for it.
Bimeet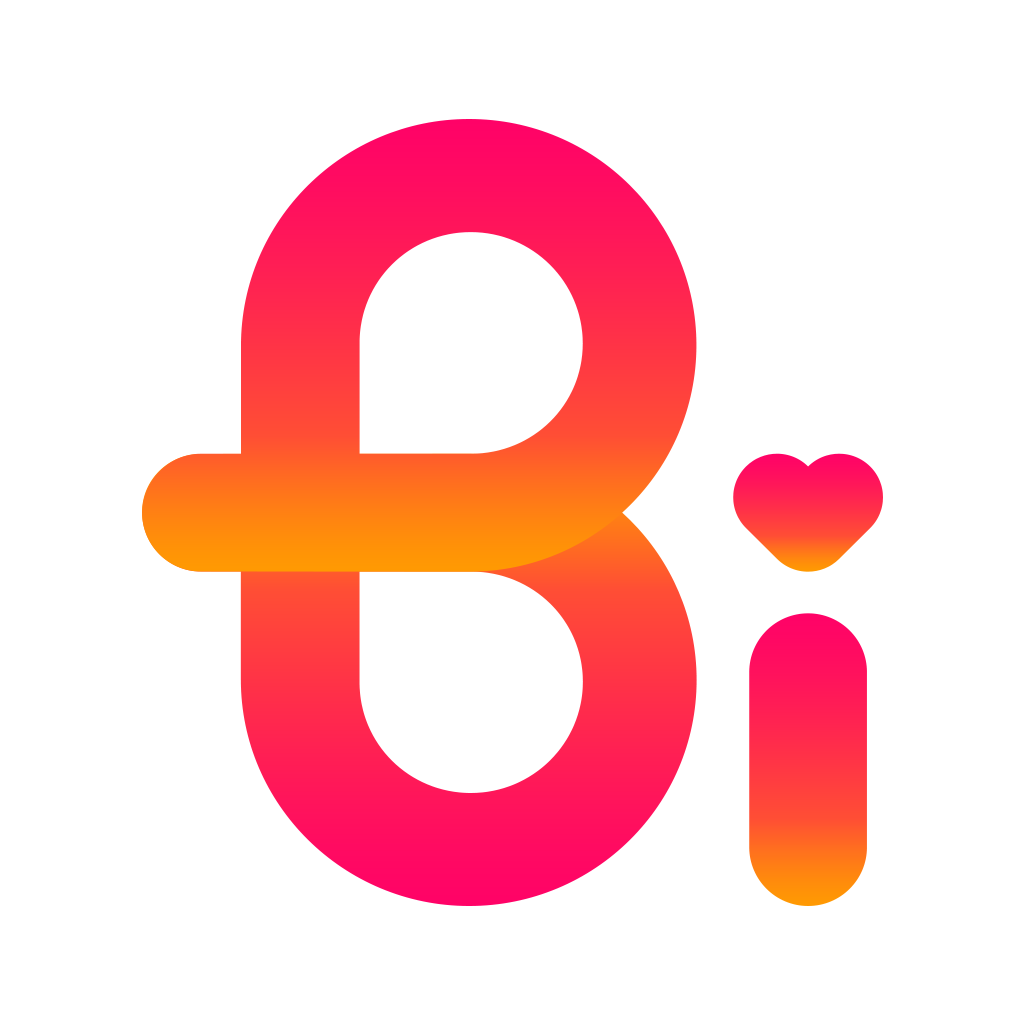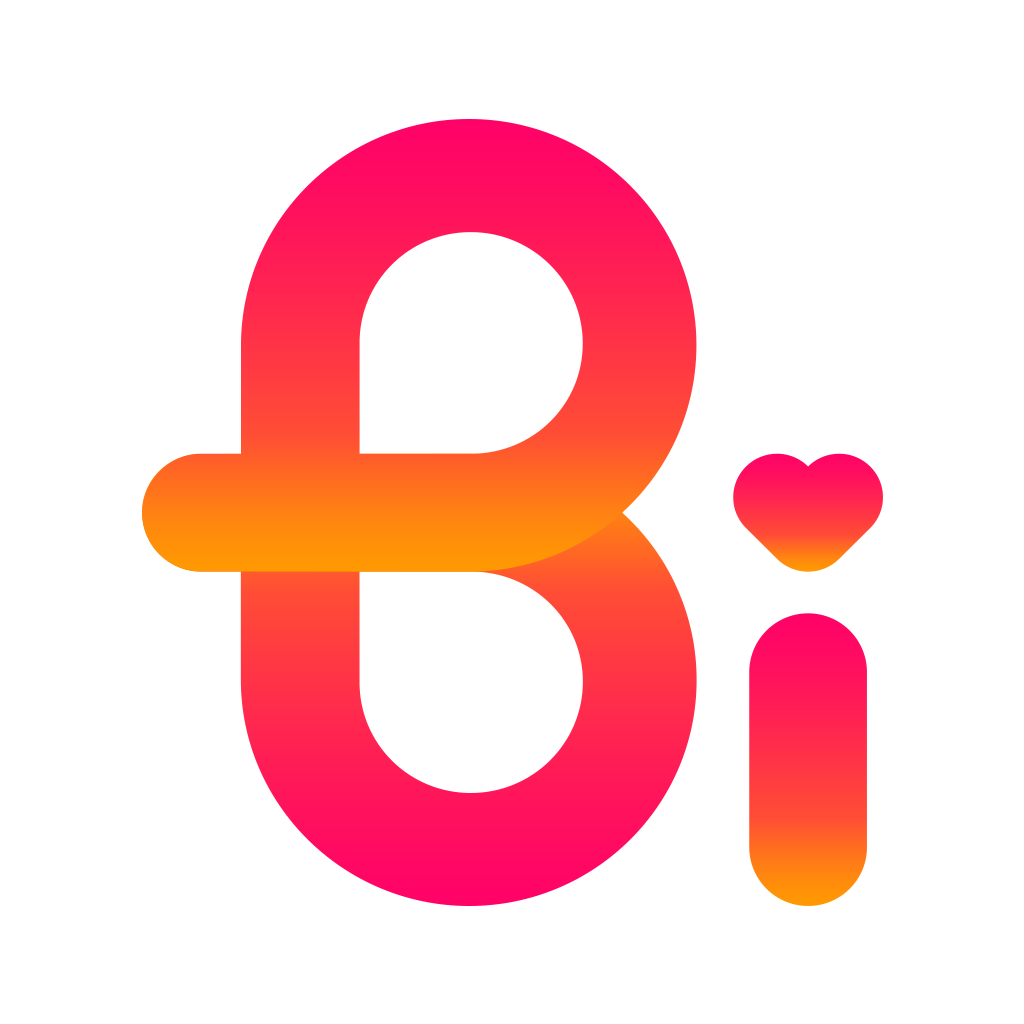 For an exclusive bisexual dating experience with people who share an equal interest in men and women, Bimeet is the dating app to use. Bimeet is especially popular with open-minded couples that want to explore swinging or other kinky relationships.
One of the good things about Bimeet is that it is also an LGBTQ+ social network app for lesbian, bi, gay, curious, transgender and queer people worldwide. This means that they are not just another dating platform but an active bisexual community as well.
Bimeet is certainly a great place to explore kinks like wife swapping and orgies, as well as a nice place to make friends as well. Of course, you will have trouble finding partners outside of urban areas, but more and more people are joining so your odds will go up.
Purpled!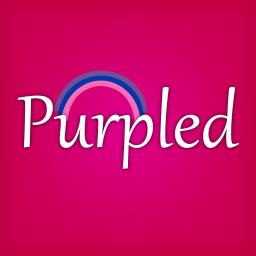 If you want a creative app to meet men and women to date, then Purpled is the dating app you have been looking for. As a dating site designed for bisexual and bi-curious singles and couples, they are popular for being able to neatly help people date who they want to.
The app is good because bisexual individuals can find sexy and open-minded people and couples looking to explore their sexuality, chat, hook up with, etc. There are also many features to facilitate people looking for anything from lovers to intimate relationships.
You can sign up for free and make use of their social networking features by sharing moments that are important to you on your bisexual journey. This is a great way to help people new to the community fit in.
BothWays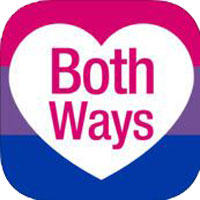 As one of the fastest growing dating apps for bisexuals or bi-curious singles and couples to meet other men and women, BothWays offers great opportunities. BothWays has grown to be popular with women as a site and app for operating much like Tinder does.
Members find the free sign-up good, and the chat feature allows them to meet new friends anytime and anywhere. Members on this app can share their stories, lifestyles and more with other people to explore dating opportunities.
The downside is that there are no search tools available on BothWays. Instead, you will have to look for women or men by using a Tinder-like swiping feature they call "spark". The service works well, and does potential matches to you, according to what you want.
Zoosk

As one of the largest online dating brands in the USA, Zoosk is an open and welcoming dating site for bisexual singles and couples. Zoosk is popular for their high success rate at matching men and women up, as well as their diverse user base.
The good thing about Zoosk is that free members will be able to peruse many of the site features with just the free account. This means that you can fully test the service out to see if it will be right for you.
The downside is that you may find your matches not always fitting a bisexual relationship, or always being open to the same expereinces you are. This is because Zoosk has such a large member base that you may just match with people unintentionally.
This can easily be fixed by adjusting your filters and using some discretion as you sort through people to date.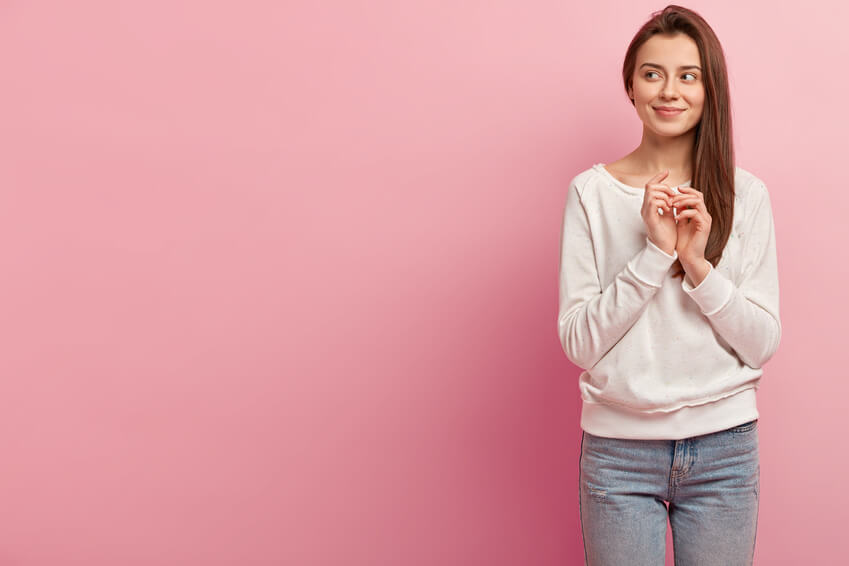 What to look for when looking for the best bisexual dating apps
These dating sites often serve as a form of social networking. If you really want to keep an eye out for the best bisexual dating apps you will have to first look at what options there are for the community to communicate and interact with one another.
If you want to discuss a poly lifestyle or an intersexual experience with fun and exciting people who are on your wavelength, then the service better offer that. If they don't, you may want to move on until you find one that does.
You should also be aware of what kind of membership tiers the platform has for you. Not all will give you access to their best features without you paying a subscription fee. The best apps and sites will give you a lot of flexibility before asking you to commit to paying.
Pros & Cons of using a bisexual dating service
We tend to think there's nothing but pros when it comes to bisexual dating, but nevertheless reality can sometimes say otherwise. Here are some pros and cons to think about as you try out online dating.
Pros
Dating apps and sites for bisexual dating are some of the most modern
Active social networks with young and progressive singles and couples
Most bisexual dating scenes start online now, so this is the place to be for it
Cons
Most users will be in major cities, so you might have to expand your searches
Can be expensive if you sign up to too many apps
Hookups are more popular than long-term dating, although you can still have a lasting relationship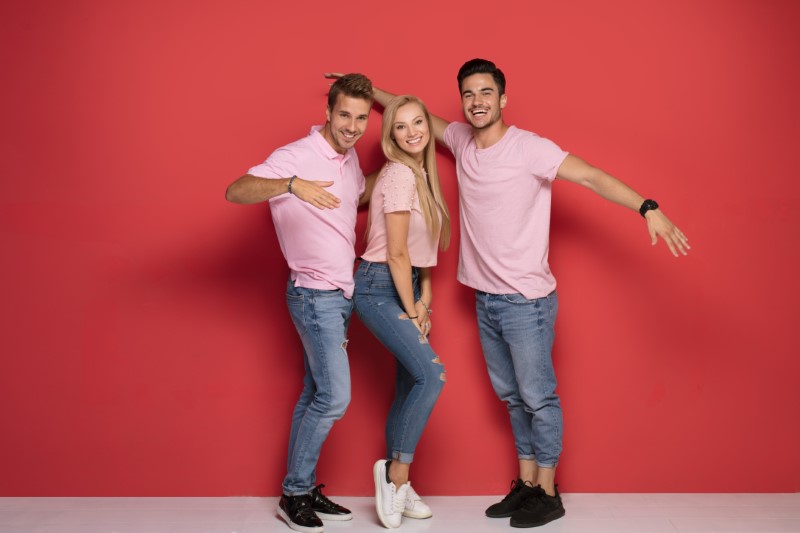 How to make bi dating apps work for you
Getting a bisexual dating site or app to work for you means putting yourself out there in the right way. You need to have an open mind about the experiences you will have on the site and as you hook up with singles and couples.
It is important that you take some time to really get your profile picture right on the site or app too. This is really the first thing anyone will focus on when they match up with you, so you better make sure the picture is your good side.
Consider getting a professional photographer.
On top of this, you want to focus on filling out as much of your profile on the site as you can. People want to know about you and the best way for that to happen is by giving them something. Plus, you want to read about your matches to know who you chat with, don't you?
Why are bisexual dating sites getting popular?
From Facebook to Instagram, people on social network sites are showing that love and dating for people whose sexual orientation is blended should be celebrated. Stereotypes based on heteronormativity are challenged, and both finding a significant other or friendship can work.
Bisexuality and bi dating have taken off in the USA, Canada, UK, France, Spain, Australia, China and other countries from all over the world. Part of the allure is that singles and couples can make new friends regardless of marriage status, sexuality, race, or even religion.
Gay, Lesbian, Queer, bi-curious, transgender, and other LGBT people will find a community that is open to their sexual attraction with these sites. You can find a man or woman happy to explore human sexuality for romance, an intimate relationship, or even a threesome.
Many mobile apps and dating sites, especially OkCupid, Grindr, and Tinder are giving bisexual singles and couples a chance to date and celebrate their sexual and gender identity. Thanks to these apps, you can video, chat, and more with people of all genders and orientations.
Asexuality, homosexuality, pansexuality, heterosexuality and more are all human sexuality, and all are welcome to the open-minded people of bisexual online dating services. Whether you are coming out or are exploring your options, there is an inviting community to greet you.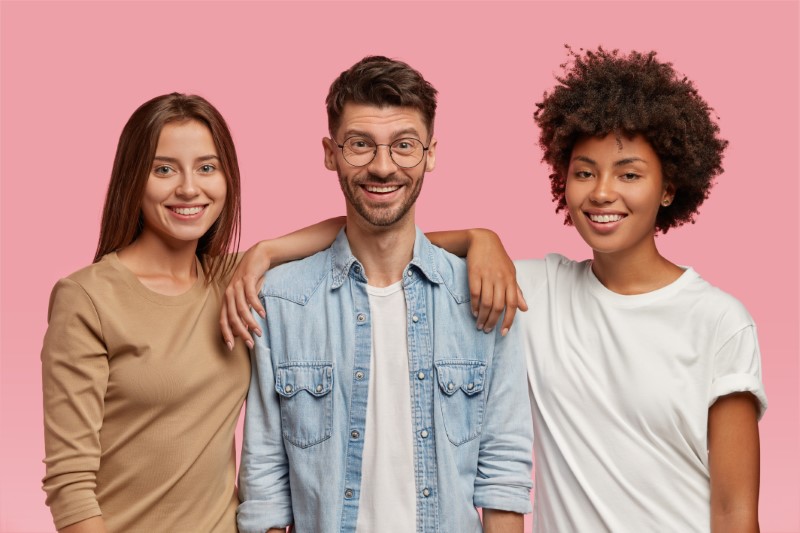 FAQ for Bisexual dating and matchmaking
No matter your experience in the LGBTQ community or the dating world of queer men and women, bisexual dating can sometimes throw you for a loop. That's why we've collected some of the most frequently asked questions and have answered them for you here.
Can bisexual people start a long-term relationship online?
Bi people who date non-bi singles and bi couples who have met online can attest that a long-term relationship is of course possible. Bi dating is like any other form of dating, and relies on the compatibility of the people in question and what they both want out of the relationship.
What are the best dating apps for bisexual women and men?
There are a number of dating apps that offer great services to bi singles who want to explore their options. Some of the best apps include: 
-Bumble – Famous for giving women first dibs on messaging their matches, Bumble is one of the most cutting edge dating services for serious relationships, giving members a wide variety of options for their sexual orientation and interests. 
-Hinge – Another location based dating app, Hinge is one of the market's leading services for giving people serious long-term dating options with plenty of flexibility on who they date and how. 
-Bicupid.com – A dating service dedicated to matching up bisexual singles for love, Bicupid is one of Cupid Media's top services, offering a dedicated and experienced service for members all around the world. 
-Bisexual passion – More in the vein of a hookup service, bisexual passion offers you variety and flexibility in who you date and how you date them. Offers exciting chat rooms and messaging options as well. 
Adult Friend Finder – Fun for people of all kinds with kinks and special interests to boot. You can join active communities here to enjoy hookups and long-term arrangements.
Do other dating sites offer sexual orientation options? 
Yes, in fact some of the world's largest dating networks are well-known for offering excellent services to LGBTQ women, men and non-binary singles as a way of modernizing their services. 
That means that as a bi woman or man you'd have plenty of options for where to take your dating just by browsing google play's top lists for dating. You can easily meet bisexual men and women on match.com, eHarmony, Tinder, and so on. 
However, exclusive dating services for bi daters means that you'll be a part of an active community that is focused on the kind of dating you want. The larger services would inevitably mean that you'd have to wade through a few who just aren't an ideal match.
How should I prepare for my first date and where to go?
Once you've gotten the service you want for your android or other mobile device from the app store of your choice, you'll naturally want to think of how you can otherwise prepare for your first date and where you could go. 
Treat your bisexual date as you would any other date. Just make sure you are both open and honest with each other about what you'd like out of a relationship with the person, what your interests are, and make sure you take it slow. 
That doesn't mean no sex, of course, but it does mean that you shouldn't rush into a committed relationship with the other person if you aren't 100% sure. 
We would also suggest something safe for a first date, like a restaurant or a bar for something to enjoy while you get to know each other better. Coffee is also a good option, but if you are more outgoing then a nice walk or something sporty is also a good choice. 
Related Reviews