Best Free Transgender Dating Sites & Apps
For anyone looking into casual trans dating, signing up on free transgender dating sites is a good first step. There are a few sites like TGPersonals that will give you the opportunity to meet singles for casual dates.
However, not all free services offer similar experiences, and so while there certainly are free trans dating sites it is important to remember what kind of limitations they might have. On the other hand, you might feel like a site where you have to pay upfront is out of your price range.
In this article, we cover what you need to know about free trans dating sites, provide you with info about a few free trans dating sites that also offer paid services, and suggest a few of the more well-known free trans dating services to help get you started. Read on to learn more!
Table of contents [ Show Hide ]
Are there any free transgender dating sites?
The answer to this is yes, and such websites as MyTransgenderCupid and MyTranssexualDate are free trans dating sites that offer basic services. This includes matching you with TS Girls and ladyboys looking for a man who likes them for who they are.
Meanwhile, these apps also offer options for upgrading into higher tiers of membership that include better matching services and features. While members of free trans dating sites may not always be using the service, paying members tend to be more committed to using it.
Of course, there are clear benefits to a site where you can simply register for free and use a basic service. For starters, you can explore the service without having to pay a cent while still enjoying a free trans dating experience.
You also have the option to improve your experience at any time by upgrading, so if your free trans dating experience isn't what you want it to be you can try improving your odds that way.
Additionally, you can rest assured that your transgender dating experience will be much improved over a site that is completely free. Those sites are more vulnerable to identity theft, scams such as catfishing, and can have members who don't frequent their own messages.
Paid sites and even sites that have paid options are usually needed to maintain a safe and scam-free online environment.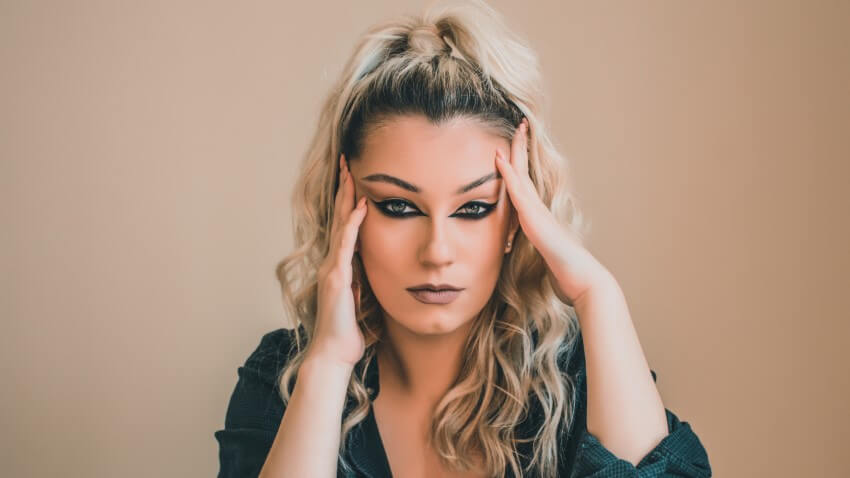 Getting started with your transgender dating experience
If you are looking to find a free dating service for so-called "shemale hook-ups", odds are you are looking to test the waters a bit. Whether you are trans yourself or not, here are a few tips for getting started with transgender dating:
Avoid paying anything at the start – since you are already looking for a free service, this may come as an obvious point to remember. But especially if you are starting off on an app, you should not just throw money into whatever service comes along that may look good on the surface.

To really know whether a service is as good as it claims to be requires that you put in time and build experience with it to see if you will actually like it. It's for reasons like this that we actually encourage the use of a free dating service, as it means you can see if it really is the right fit for you.

The ideal balance is really the marriage of a free and paid service like what you will find with MyTransgenderCupid. They provide you with the optimal flexibility for both testing the waters and establishing whether or not you want to take that experience as far as you can go.


Check the depth of the profile – once you have registered with a free version of a site, the first thing you should look into is how in-depth the profile is. As a rule of thumb, the more detail that you can provide the more likely it is that the service is high-quality and worth your time.


It also means you can expect to see a lot of information about prospective matches and dates, making the entire experience worthwhile. Of course, casual dating sites tend to have profiles with less info than those catering to people with serious intentions, but the principle stays the same.


Test the search features – finally, you should check to see how you can filter your searches. For an optimal experience, make sure that you can filter how you and other users identify themselves, as well as if they would be interested in you depending on your own gender identity. Also make sure that there are options for local or non-local searches.


Paid vs free transgender dating sites and apps
As we mentioned earlier, free apps can carry significant risks and may involve more of a time-sink than you would normally be willing to spend with little to no pay-off. On the other hand, any service that requires payment for some form of service, even if optional, means better services.
If you do end up going with a TS site that is entirely free, make sure that you are not required to put in any sort of payment information, be it your credit-card or banking information, and that you aren't required to include any personal data such as social identification numbers.
There are free trans hookup sites out there, but they aren't always easy to find and when you do, they can be more of a risk than if you were to simply use a service that includes a free version of their services that you can upgrade later on, optionally.
Our recommendation for transgender dating sites and apps
Here are our latest recommendations and top picks for the best transgender dating sites and apps:
FAQs
Make sure you are fully equipped to find a great trans date with the advice below. Get down to business quicker with these answers to common TS online dating queries.
How do I find a trans date online?
To find a trans date online, you need to make sure that your dating service or app can filter for users who identify as trans as well as your preference for a trans date.
How do I start chatting online with a trans person?
To start chatting online with a trans person you're interested in, you need to be familiar with the chat functions of the dating service you are using. These can vary depending on whether you have a free or paid account.
You can start chatting with a trans person online by telling them what caught your eye in their profile. This could be about their profile picture or a detail from their description – such as a favorite musician or actor.
Just remember that you're chatting with someone you find attractive. You want to show that you are interested in them as a unique individual. For this reason, you want to avoid reducing them to just being trans.
While it's totally OK to be attracted to someone because they are trans, that shouldn't define the topic of the chat unless they specifically want to take the conversation in that direction.
What pronouns should I use when trans dating online?
The pronouns you should use when speaking to a trans person depend on the chosen pronouns of the person you are chatting with. The rule of thumb with pronouns is to be patient and wait for the person you are chatting with to let you know their preferred pronouns.
When trans dating online, you should ideally be able to get by with 'I', 'You' or their name, since you are generally chatting one on one. You will only really need to know your online date's preferred pronouns because you want to tell someone else about the great person you've been chatting with online.
If your online date hasn't disclosed their preferred pronouns yet, it is OK to use "They" until you know their preferred pronouns. You can then begin to use those based on your trans date's usage preferences.
How do I ask for pictures from a trans match online?
To ask for pictures from a trans match online, you need to consider whether your match is comfortable sharing photos. No one can demand pictures from anyone else. Additionally, you also should be comfortable with sharing yourself.
If you are comfortable asking, you can say just that you're open to sharing pictures and ask your match how they feel about it. Be aware, however your match responds you must do your best to respect their wishes.
How do I get my online trans date to meet me in person?
To get your trans date to meet in person, both of you must be comfortable with the idea of meeting up somewhere. Convincing someone to meet in person means that you need to be upfront and clear about why you want to meet.
You must think about what makes your trans date comfortable and happy. Considering the other person's preferences and needs will make it more likely they want to meet you in person.