MillionaireMatch Review, Updated 2023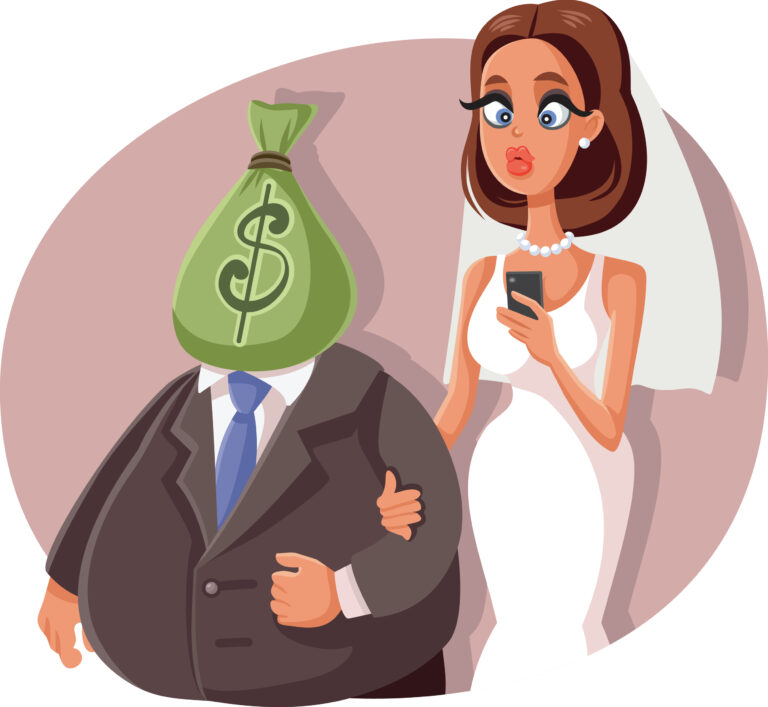 MillionaireMatch is an online dating app intended for rich people. Singles on the site are expected to have strong financial security and to be successful.
The site has played matchmaker to the rich and famous for almost two decades, and has seen success stories with CEO's, academics, and the Hollywood elite. There are currently over 4 million users on the site looking for a rich partner, giving you plenty of chances!
Most notably, the site has been held in high regard by leading news sources the world over, including Forbes, CNN, ABC and CBS. MillionaireMatch offers a professional online dating service for its users and features hundreds of success stories on its site.
As an exclusive dating site intended for the rich, famous, and beautiful, you can expect an experience that is tailored to your expectations and desires. There are even blogs, forums, and other features for you to enjoy outside of online dating.
Our MillionaireMatch review looks at its members, the user-friendliness of the website, the mobile app, and its prices.
MillionaireMatch overview
Overall, MillionaireMatch gives its users a professional and well thought out online dating service focused on people who are of a higher income. The website has seen success for the past two decades and for good reason: what it has to offer is well worth the price.

There are many things to like about the website, including its dedication to online security and ensuring that the users who are on the site are verified as authentic. The paid membership includes a lot of features so you will enjoy an experience catered to your liking.

This means that you can rest assured that everyone who is using the site is a legitimate person looking for a dating experience with someone who is also wealthy. The lengthy registration process also means that your search results will be tailored to your tastes.

Something to highlight in this MillionaireMatch review is the exclusive nature of the online dating site and the sort of experience you can expect from that. As a dating site meant for the rich and beautiful, you will exclusively find this type of matching on MillionaireMatch.

There were only a few downsides to the site, found during our MillionaireMatch review, and these are limited to what free members can do. However, as a site that is meant for the rich, this generally shouldn't be a problem, as most people will consider upgrading to the premium membership.
MillionaireMatch review: Free vs paid membership
MillionaireMatch is a dating site that presents itself as one of the best available sites for wealthy people to use for finding other successful and attractive men and women. There are many features freely available for standard members, but even more for premium. Find out all the details in this MillionaireMatch review.
Once you have signed up to start looking for other wealthy singles, you will inevitably be faced with the prospect of upgrading your membership. So, how do the paid and free MillionaireMatch dating experiences measure up and why should you upgrade?
Free membership review
Request support by live chat
Send free winks
Reply to messages/online chat
Search members' first date ideas and username
Access to your own Private album
Add up to 26 photos
Edit blog and forum messages
Commenting on profiles, blogs, photos, and forums
Paid Membership review
Live chat support with an online counsellor
Initiate sending messages/chatting online
Respond to others' first date ideas
Check to see if your sent mail is read on the site
Check how often a user replies to your messages
Check online lists to find better results
Advanced search filters
Show up at the very top in searches
Highlight listing in search/browse results
Get highlighted as a featured member
Become Certified Millionaire
Manage profile/photo privacy setting
View "Who likes you
Have your own account manager
MillionaireMatch review: Cost
MillionaireMatch offers just one type of premium membership, and payment will be charged in USD. This membership comes with many additional features when compared to the standard (free) membership.
Premium Monthly Plans
| | | |
| --- | --- | --- |
| MillionaireMatch Premium | Monthly cost | Total cost |
| 6 months | ($40.00 / month) | Billed once at $240.00 |
| 3 months | ($45.00 / month) | Billed once at $135.00 |
| 1 month | ($2.30 / day) | Billed once at $70.00 |
MillionaireMatch cost tips
The Bonus Gold membership
You can earn bonus gold membership by doing some things that can help make MillionaireMatch become better. You can either recommend their site to partner with other related sites, report scammer profiles, or propose quality suggestions among others.
In order to receive the bonus membership, you can email [email protected] the information. Your claims will be subject to approval.
Take advantage of their payment plans
One of the best ways to test out the dating site is to try the 1-month premium membership to see if the features interest you and work to help you meet other wealthy singles. This will give you insight into how the site works without committing to a long-term plan.
You should know that the 1-month subscription is the only plan that auto-renews. You can choose to cancel the auto-renewal anytime, so if you aren't happy after 1 month then consider doing so.
If you are happy, then cancel and upgrade to either the 3 or 6-months subscription plan to save some money. The longer subscriptions are cheaper overall.
MillionaireMatch review: Who uses the dating service?
How many MillionaireMatch users in the US?
There are currently over 200,000 members using MillionaireMatch who are looking for people to begin their dating experiences with. Worldwide, there are over 4,157,700 members using the site.
MillionaireMatch's demographics of love
According to research for this MillionaireMatch review, the dating service has an approximate 50/50 split of men and women using the website to look for other singles.
Mostly men have a Gold membership
Mostly men have Certified Millionaire badges
Women are more active in posting in the Forum and Blog
60% of members are over the age of 35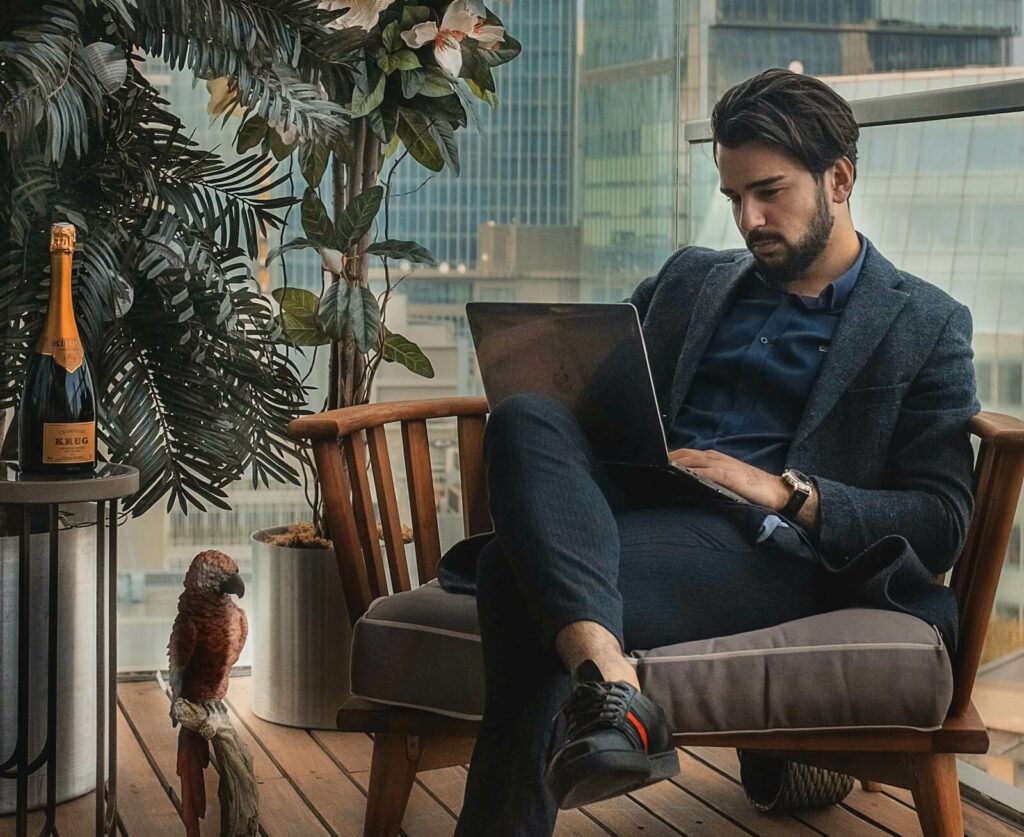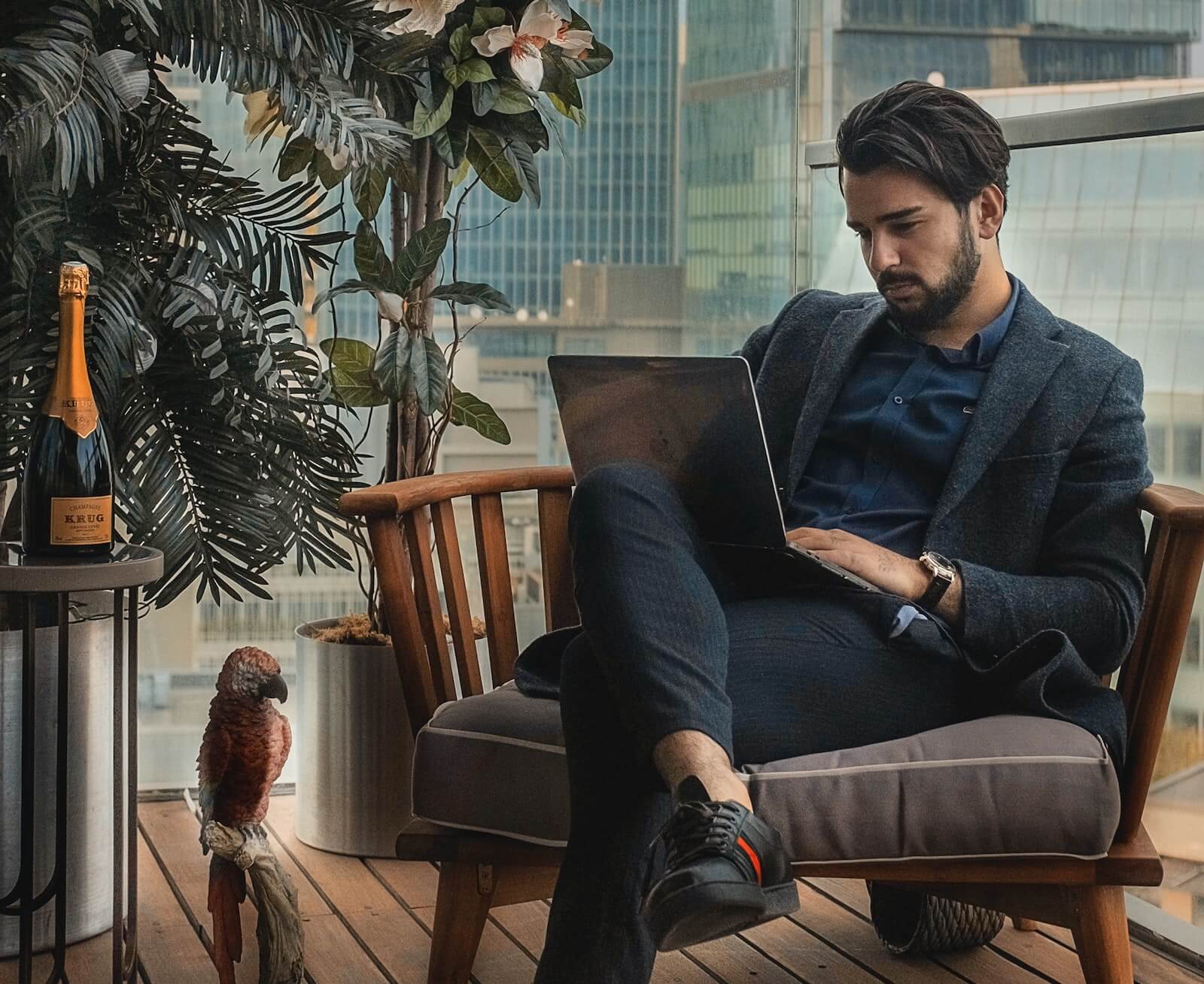 MillionaireMatch Review: How to sign up
The registration process is lengthier than most other dating sites, but this is to be expected for a dating site that focuses on providing higher-class clients with a more accurate and engaging match-making experience.
The process takes approximately 7 minutes, but you can return to edit your profile later if you don't feel like answering everything right away.
Signing up

First, you will need to select whether you are a man or a woman, whether you are seeking a man or a woman, the age range you are interested in, the desired income you want a partner to have, and the country you are located in.
You will then need to provide a valid phone number for verification.

Building your profile

You will now be asked to create a username and a password for the site. You are free to make up a name for the site. You will also need to provide more personal information, including country, zip code, and your own income.
From there you will be asked to fill in information about your body type, height, ethnicity, and relationship status. These are all required to be disclosed but being honest will help you find the best match possible.


Upload photographs

You will now be asked to upload a profile photo. Make sure to take a photo with good lighting that shows your face clearly and follows the guidelines the site lays out for you. Your profile picture will need to be approved before it is visible.

Write about yourself

You are now required to write a few paragraphs about yourself and the kind of person you are looking for. Be as descriptive as possible while not getting too wordy to make sure it is clear who you are and what you want.

Email verification

Finally, you will be asked to verify your account through a valid email account you use. Once this has been done, you will be able to browse the site and begin your online dating adventures!
MillionaireMatch review: Ease of use
MillionaireMatch dating site
Registration
During our MillionaireMatch review, we found that registering for this millionaire dating site does take a little longer than most other dating sites. This makes sense when you review and consider everything that is being offered to you as you search for a perfect match with some of the many men and women on the site.
The lengthy registration process can be a good thing. It ensures the good results whenever we would search for people as part of this MillionaireMatch review. Remember, the more information you provide when registering, the more exact your results will be!
If you are inclined to, you can also register to the site using a Facebook account.
Navigation
During our MillionaireMatch review, we found that navigating between the different pages, profiles, photos, and other features is intuitive. You could easily go from one page to another quickly, and everything is laid out in an easy-to-use presentation.
Profile
The profiles we saw during our MillionaireMatch review on the site are generally very detailed, giving you plenty of information to review when you are looking for the best match for you. People looking to match with other millionaires will find these dating profiles to be very helpful.
MillionaireMatch app review
The dating app is a sleek user-friendly mobile version of the website, functioning much the same as the website. However, the app did have a few bugs in it when we tested it, crashing every now and again and not being compatible with all Android phones.
The app functioned well enough overall and we were able to play around with it for a bit.
Registration
Registration was much the same as the website, including the option to register through Facebook, although the verification process for getting a badge for photos felt stricter.
Navigation
The site was simple to navigate on the app, working well to get from one part of the site to the next.
Adjusting profile
This was simple to do and could be done at any time after registering, much like the website.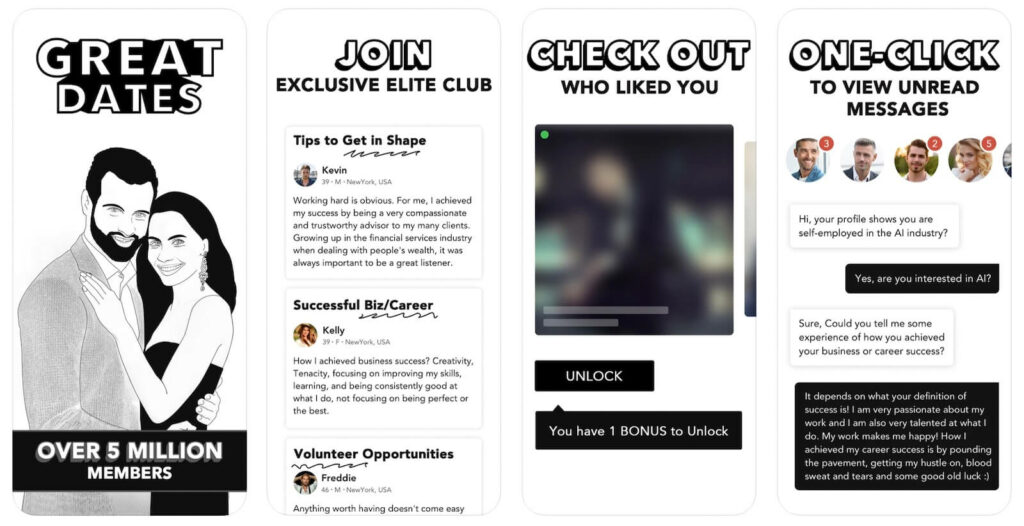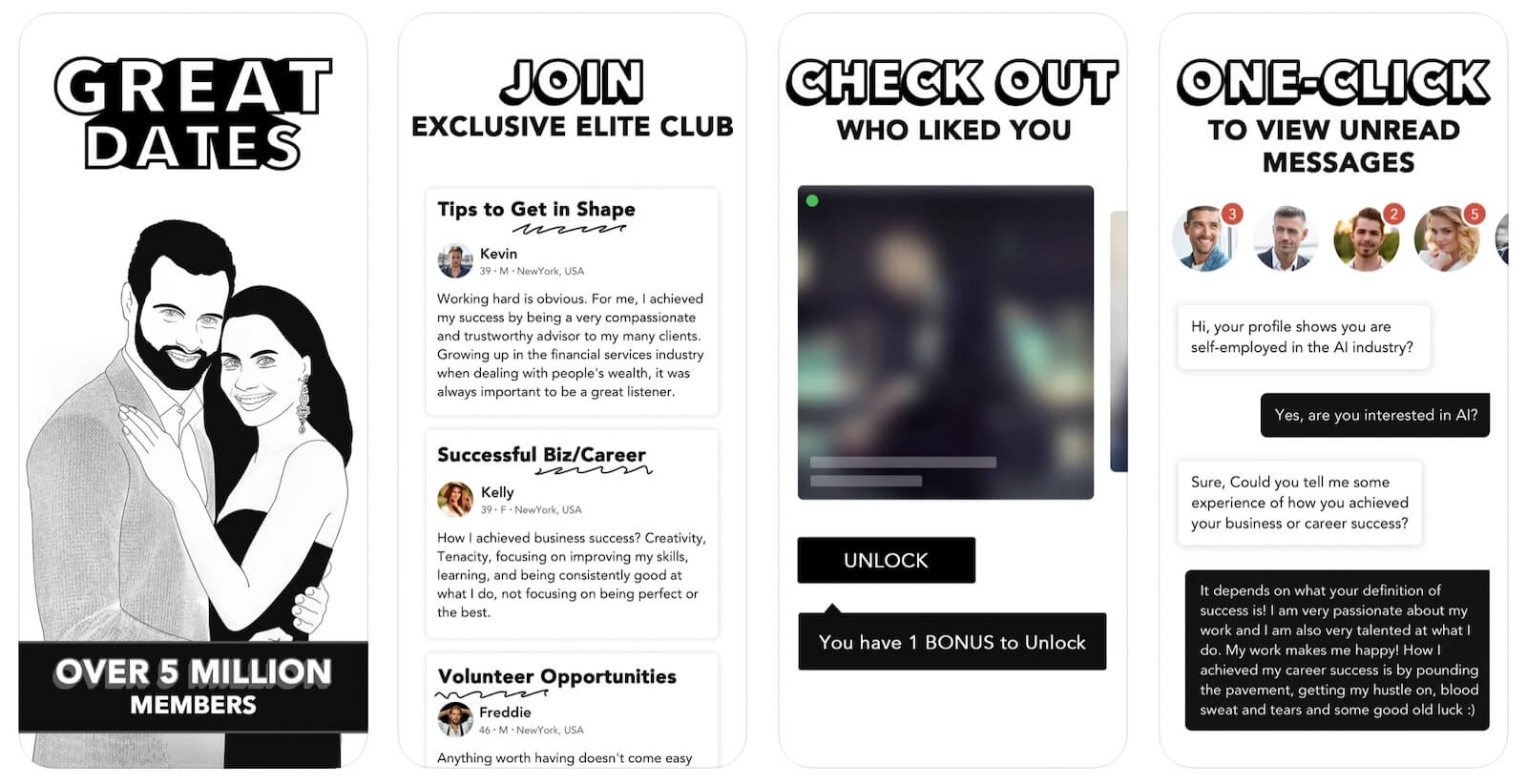 How to use MillionaireMatch chat
There are a few things to know about contacting other people on MillionaireMatch. The first is that only premium members can send messages. Free members can reply to messages sent to them.
There is also the 'wink' feature, which free members can do. Free members can also add singles they like to their favourites list. All users can only use the wink feature after they have viewed 5 full profiles, and only 50 winks can be sent daily.
There is also a more traditional chat feature. Here is how to contact another user to chat:
Begin by browsing profiles and selecting one you like
Click on the text next to the profile picture that says 'Send Message'
Fill in the message you want to send in the text box provided
Click 'Send' to send your chat message
MillionaireMatch review: Pros and cons
Pros:
Free registration
Available to sign up via Facebook
Users are either attractive or successful
No fake profiles
A dating website with good reputation and publicity
Not a sugardaddy or sugarbaby website
Many success stories published on the website from users
Lots of features available for premium members
Cons:
Free users could not send messages
Expensive relative to other online dating sites
Most features require the premium membership to use
The app was a little buggy and incompatible to some devices
The app had a stricter verification process
MillionaireMatch FAQs
How much is millionaire match?
MillionaireMatch offers the following packages for dating listed on their website: (All Prices are in U.S. Dollars)
6 months (about $40.00 / month) Billed in 1 EASY Payment of US $240.00
3 months (about $45.00 / month) Billed in 1 EASY Payment of US $135.00
1 month (about $2.30 / day) Billed in 1 EASY Payment of US $70.00
When purchasing a premium membership through check card / credit card / PayPal, please be aware that our one-month memberships automatically renew unless we are notified to turn off the billing.
For security purposes, the dating site may contact you to verify your charge with MillionaireMatch.
Is millionaire match legit?
Yes, the site is legit. MillionaireMatch.com has been an active online dating site since 2001. It has even been featured in Forbes, CNN, ABC, CBS, and The Wall Street Journal.
Tips on online dating safety?
MillionaireMatch provides the following information for online dating safety:
Don't post personal information. Wait until you feel comfortable with an individual before telling them things like your phone number or place of work or address.
Never give out your bank account details or any other financial information. If you are approached by any member then report them immediately.
Don't let anyone pressure you into giving away more information than you want to.
Beware of solicitation – watch out for anyone offering financial advice or asking for charitable contributions.
Even if you're arranging to meet someone, do not give out any unnecessary personal details such as your home address.
If you feel unsure or threatened by someone's behavior, stop contacting with them immediately. Visit their profiles and use the block button to prevent any further contact.
Do I have to be rich to be a member at MillionaireMatch?
Not necessarily, although the site is tailored to those who earn a decent amount of money. The website however does tell you that you can also join if you are attractive enough.