Planet Romeo Review, Updated 2023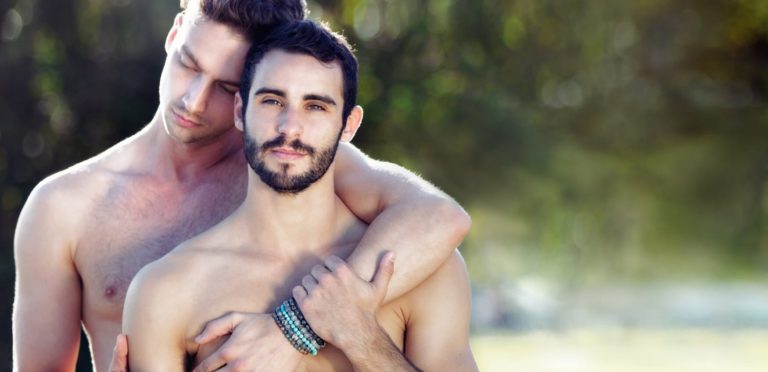 Started in 2002 by Jens Schmidt and Manuel Abraham as an online community hub for gay singles. Planet Romeo was initially called 'GayRomeo' and only available in Germany. What started out as a hobby soon evolved into a gay platform for gay, bisexual and transgender men looking for everything from horny hook-ups and casual dating to long-term love. Our Planet Romeo review breaks everything down below.
Now popular not just in Germany but in Europe and Asia too, Planet Romeo continues to grow its diverse dating community of 'Romeos' in 2019.
From specific sexual preferences to those who just want a casual encounter, this dating network makes it quick to match with the most suitable men. In addition to detailed profiles and unlimited free messaging, Club and Guide profiles mean it's simple to connect with gay guys who share similar interests.
Used by millions of men globally, what is it that sets Planet Romeo aside as the number one gay social network? We break down what the platform is all about with our extensive Planet Romeo review.
If you are interested in more, be sure to check out our ranking table for the best gay dating sites available at the moment.
Planet Romeo Review Overview
Our Planet Romeo review found the site to be very user-friendly, with good additional features for the paid-for service. Security is excellent, putting the user in charge of the process and ensuring that personal data is well protected. The paid-for service is also one of the most affordable on the market, making it accessible to everyone.

It's hardly surprising it's so popular, considering it's free to download, register your account, and message people. Being able to easily communicate with other members when you sign up for free is a bonus, but you'll have to explore both the Planet Romeo classic version and Planet Romeo app with annoying ads appearing.

The premium service offers some appealing extra features too, like stealth mode and the ability to view X-rated images, for a relatively low price per month.

If you experience any issues, the FAQ section is fairly limited and it's not always easy to get the help from the Planet Romeo team as promptly as you might like. However, with millions of users it's not surprising that there's a slight delay when it comes to real-time contact support.

Overall, we like Planet Romeo – it has a fresh, intuitive design and boasts powerful search options that you can easily filter. We would advise using Planet Romeo on your mobile, compared to the web-based site, for a smoother and more user-friendly experience.
🆓 Free services and paid-for services
Signing up to Planet Romeo is free. Once you've joined and verified your email, you can immediately start sending and receiving messages from other 'Romeos'.
The 'Radar' function lets you see who's available nearby, and you can sort member profiles by activity and newness. If you're planning to visit a new destination (for example, on holiday) and want to find either a travelling companion or arrange to meet someone when you arrive, Planet Romeo allows you to do that with just a few taps on the app.
The ability to rate other men, send gifts, leave footprints and block and report other users is all available to those using the free service.
The Planet Romeo PLUS service – paying for those extra perks
For a richer online experience, the PLUS package offers additional features. These include:
XXX content: You can see all X-rated pictures and adult content, with no restrictions and with no loss of personal privacy
No ads: There won't be any ads distracting you
See more guys: With PLUS you can see 7 days of visitors instead of only one
Stealth mode: Erase your tracks and be 'invisible' online to make the search for the perfect date a little more anonymous
Save your filters: Save all your customised searches, so you can pick up where you left off next time you log in
Unlimited QuickShare: The QuickShare feature lets you create an album of private pictures, which another user can view for an hour
Unlimited storage: PLUS members have no limit on storage, so you can save as many pictures, profiles and favourites as you want to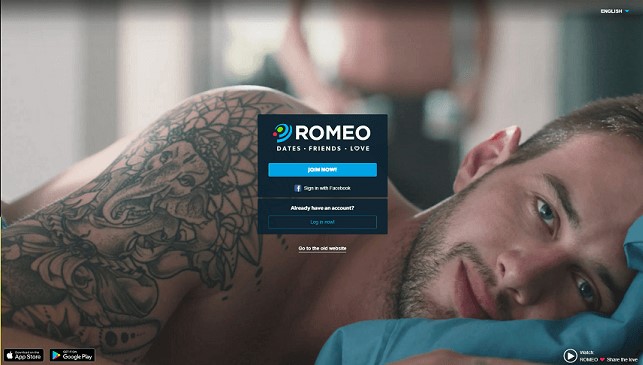 💰 Prices
How much does PLUS cost?
If you want to access Planet Romeo's PLUS features, you'll need to buy the paid premium subscription. You can subscribe on a monthly, three month or yearly basis.
| | | |
| --- | --- | --- |
| Subscription | Price per month | Total |
| 1 months | $10.11 | $10.11 |
| 3 months | $7.86 | $23.58 |
| 12 Months | $5.60 | $67.32 |
It's also worth noting that PLUS can only be linked to one profile and is non-transferable.
How to pay?
You can either pay by bank transfer, credit card or by Paysafecard. You can only pay by bank transfer if you're buying the PLUS subscription with the one-time payment option, and it's worth remembering if you're paying by credit card it will automatically renew unless you cancel it.
💡 How to reduce costs at Planet Romeo?
According to our Planet Romeo review, if you opt for the yearly package to become a PLUS member, it works out at as little as $5.60 a month. Paying your membership yearly will save you over 45%.
📊 Membership structure
Planet Romeo is aimed at guys who are aged over 18, and want to truly live out all aspects of their gay life. The Romeo network has over 2 million international users, with new members joining the community every day.
It has offices in both Berlin and Amsterdam, with a team of 70 people from over 15 countries. It's this diversity that ensures Planet Romeo appeals to millions of users all over the world.
✍️ Registration
Signing up to Planet Romeo is simple.
Website sign-ups
Signing up

Go to www.planetromeo.com and select 'Sign up here'

Basic information about you

You'll then need to enter a profile name, birth date, location, valid email address and password

Upload photographs

Upload your profile picture and verify that you are over 18

Join

Click 'Join'

Email verification

You'll be sent an email link to verify the email address you provided before you can log in
App sign-ups
Open the App and tap 'Add account'
Click 'Create a new profile'
Enter your profile name, birth date, location, valid email address and password
You'll then need to select 'Get started' and you're ready to search for guys
📱 User friendliness and the app
When we carried out our Planet Romeo review, we looked at how user-friendly both the site and mobile app are.
The website page is clear and easy to use. Once you've logged in, you'll be able to use the 'Discover' tab to scroll through users that are located close by, latest logins, newest users and even travellers who are visiting cities near you.
You can see the multiple pictures uploaded on each profile, and there's even the option to mark certain users with 'I know this guy personally' to boost authenticity. However, when using the picture rating tab even as a free member, there are quite a few XXX images that do appear as you scroll through.
The mobile app is also user-friendly and well laid out, and you can easily access the tabs you need. It can be downloaded from the Apple Store and Google Play Store, and is compatible with both iOS and Android.
The Planet Romeo mobile app can only be downloaded by over 18s, due to its sexual content and nudity. Like all apps, certain bugs do occur but it's simple to log them for Planet Romeo to fix.
✉️ Contacting users
During our Planet Romeo review, we discovered that you can contact other Planet Romeo members in several ways. One of the best features of both the app and the website is that you can send and receive messages for free without having a paid PLUS subscription. You can save any members you find interesting in your list of contacts, so you can message them later.
Planet Romeo has also introduced footprints, which lets men know you're interested and what you're up to. There are 'great smile' and 'gorgeous face' footprints, and ones designed to celebrate special events like Valentine's Day.
Sending photos is easy, and you can do so via Romeo Messenger on both the app and classic site. However, you're only able to send pictures that have already been uploaded to your profile and rated.
👍 Pros and cons 👎
These are the advantages and disadvantages of the site, according to our Planet Romeo review.
What we like
The range of features available, both free and premium
The variety of ways you can meet other gay men
The clear, neatly laid out profiles
The app is simple to use and functions smoothly
You can be as discreet as you want to be
What we don't like
With all of its features, the site can be a little daunting
Unless you pay for a membership, advertisements will appear
Some profiles lack information, as it's down to the user to choose how detailed they want their profile to be
There is no verification system in place to ensure profiles are real
🙋 FAQs
We've answered the most commonly asked questions according to our Planet Romeo review to help you learn more about the site.
How do I block someone on Planet Romeo?
According to our Planet Romeo review, you can block or unblock someone from sending you messages or from viewing your profile.
To block a user:
1. View their profile and click on the 'save as contact' icon
2. In the vertical bar, activate 'block user'
3. Click the 'save contact' button
To block a user who has already blocked you, you'll need to visit the main website.
How do I deactivate my Planet Romeo account?
Deactivating your profile is straightforward.
1. Log into www.planetromeo.com
2. Click 'My Romeo & Administration'
3. Choose 'Customize Settings'
4. Select 'Privacy Visibility etc.'
5. This will take you to 'Profile Activation'
6. Click 'Temporary deactivate your profile'
During our Planet Romeo review process we've found that deactivated profiles are automatically deleted after 12 months, and you'll lose any saved messages, friends, pictures, and other information. Deactivated PLUS profiles will not be automatically deleted.
What is Planet Romeo Plus?
This is Planet Romeo's paid premium subscription and lets you access a wide range of additional features.
Can I visit somebody's profile anonymously?
Yes, but you'll need to be a Planet Romeo Plus subscriber. Once you've subscribed you can access the stealth mode feature, which gives you 30 seconds to decide whether to hide your visit or not by clicking the 'hide visit' icon.
What is Gift Plus?
You can buy a monthly subscription as a gift for a user that you're interested in.
I want to report a user, but he has already blocked me. Can I still report him?
You can report a user that has already blocked you if you think they have violated Planet Romeo's rules by using the report function that appears in every profile or message.
It's been more than 30 minutes, but I still haven't received the email with a link to reset my password. Why is this taking too long?
Once you've clicked 'Forgot your password?', entered your email address and clicked 'Reset password', you should receive an email message with a link. If you don't receive an email message, please check your spam folder.
Can I make an anonymous payment?
Yes. Our Planet Romeo review has revealed that you can make an anonymous payment on Planet Romeo for added privacy. You can use Paysafecard to pay discretely.
What can I do to get the best search results on Planet Romeo?
In the top right corner, open the settings menu. You can then select the location pin and choose 'mobile location'. To get the most accurate distance results, you'll need to share your location. Once the RADAR symbol is selected, you'll be able to sort users in your area by distance, last users to log in and newest users.
Can I search by username?
You can search by someone's username by opening the settings menu in the top right corner, and selecting 'search profile name'. Under the menu icons at the top, you'll be able to type the username in the 'enter profile name' search box.
Why can't I see XXX pictures?
As we discovered in our Planet Romeo review, the privacy features of the site are strict. To view XXX content, you need a PLUS subscription. If you've recently subscribed to PLUS and can't see the photos, try logging in again or contact support.
ℹ️ Company details
Headquarters (Netherlands): De Ruyterkade 7
1013
Amsterdam
Netherlands
Headquarters (Germany): Köthener Str. 4, Berlin 10963
Website: www.planetromeo.com
Created by: Jens Schmidt and Manuel Abraham