Should Christians do online dating?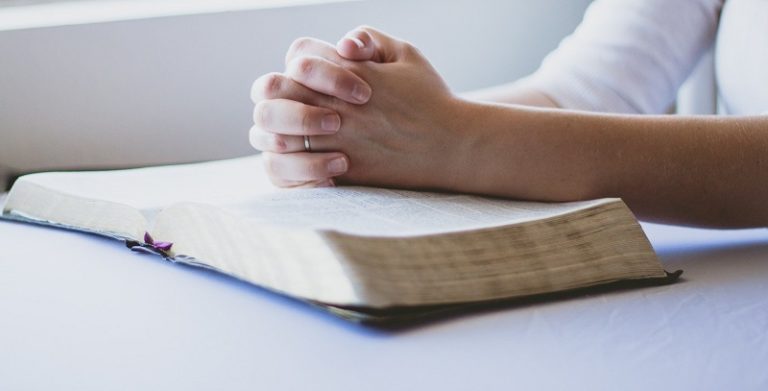 If you are a Christian looking to date to get married because you are ready for that promise of God, then we need to make sure that you are equipped with the right mind-set to set you up for success during the process.
This means thinking outside the traditional ways of just expecting to meet someone in church.
Using an online site or a dating app to try and meet someone special is by no means un-biblical or against God's word.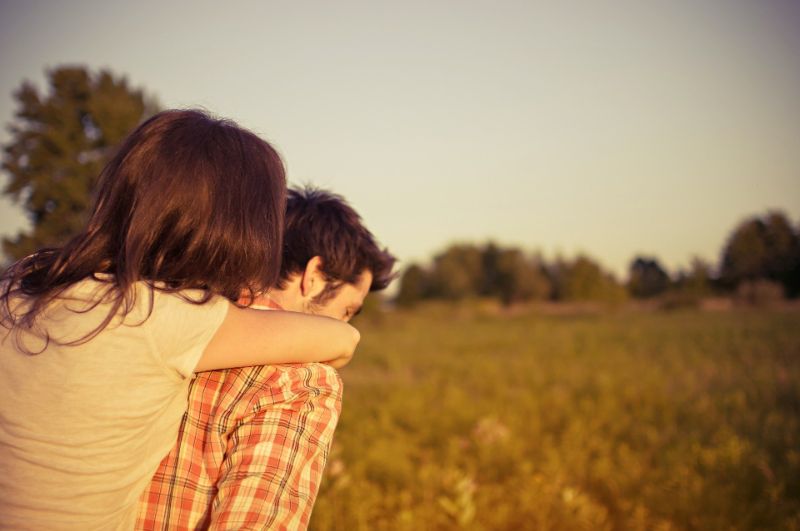 We have to understand that being active in faith is also about using the tools God has given us to be able to create our own opportunities.
And online dating sites and dating apps are one of those tools that make finding someone outside of your place of worship who still shares the same faith , so much easier.
How does Christian Dating fit into modern dating?
Just because we have a faith that stretches back thousands of years, does not mean that we need to feel irrelevant in today's dating pool.
The world of dating and technology is advancing and changing all the time.
If we want to make the most of finding someone, we have to be adaptable to it.
Dating sites and dating apps when used correctly are a great tool to be able to orchestrate opportunities to meet other like-minded singles of the same faith.
It doesn't mean that you won't still be subjected to temptation, toxic people or disappointment. We have to realise that as Christians we are given a choice who and what to engage with.
God does not remove the accountability for our decisions based on convenience!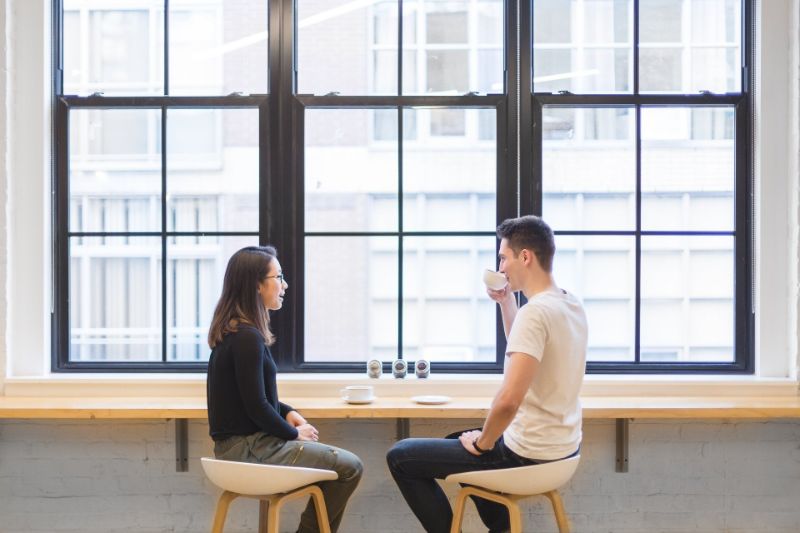 Principles of Christian dating- what we need to remember
Dating another Christian doesn't mean you can rush the process just because you want to get married.
This is still an important time to maintain your own identity, purpose and relationship with God outside of falling in love with someone.
Dating someone of the same faith doesn't guarantee that they have the knowledge and capacity to be a good partner – that is up to us to discern over time.
Whilst you may feel that you connect over your faith there are also several key things to remember when dating as a Christian.
Setting the pace to determine their level of interest and commitment to you whilst also assessing their character helps you understand WHO you are really dating.
Just because you have the same beliefs does not guarantee compatibility in other fundamental areas of the relationship.
These Christian podcasts will guide you through the dating process! Listen closely and date successfully!
How to meet other Christian singles outside of church
One of the most common struggles that starts to limit our opportunity to meet someone, is that we often think that the only way to meet other Christians is by going to church.
This mentality does several things; firstly, it means we are placing limits and conditions on God and therefore if we don't believe they are met then it's a 'sign' that we should change churches or that who you want doesn't exist.
Secondly, it means we can shift our reason for wanting to be involved in or attend church.
Going to church shouldn't be solely focused on wanting to meet your future spouse.
The key here is to not separate your beliefs from your desires of a partner, but learn to seek, create and be expectant that you can meet someone outside of a place of worship.
The same people who are in the street or online on the most popular Christian dating sites, are the same people who could also be in a church.
Just because you can't recognise them in a place that is familiar to you, doesn't mean they don't exist or that you can't meet them in a different scenario.
Our recommendations for Christian dating services
Check out our top recommendations for the leading Christian dating sites: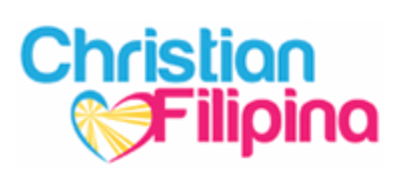 Christian Filipina
For dating Christians in the Filipino community
Free compatibility questionnaire
Verified members
Christian dating sites for marriage – here's the real deal on them!
So, should Christian dating sites be given a fair go? And are they guaranteed to help you find The One that you know God has set aside for you?
It's questions like this that can both excite and scare us at the same time.
As we all crave certainty, however you have to be willing to risk something in order to gain something.
Like any dating site, you have to go in there with a realistic expectation and understand that dating sites are not a guarantee that you will find a serious partner for marriage, but rather merely a platform that connects people.
This is about creating opportunities to meet like-minded people who are also of the same faith and wanting to build a serious relationship.
It doesn't take away the personal responsibility of putting in effort, assessing someone's character, pacing yourself and going through the process of dating wisely.
If you still feel a bit lost when it comes to dating as a Christian, make sure to read our Principles of Christian Dating with all the useful advice you'll need.
Setting yourself up for success on Christian Dating Sites
Like any regular dating site, you still want to give yourself an advantage and set yourself up to have the best experience possible.
The first thing to do is create an outstanding dating site profile that reflects who you are whilst also leaves a little excitement and curiosity.
Make it clear to matches what your level of faith is and what type of relationship you are after.
Answer all the questions the profile asks of you , so you can set yourself up to receive likeminded suitors.
Whilst we may feel awkward writing so much about ourselves , this is an opportunity to help create more compatible matches which is what you want!
Choosing the right photos is also key to standing out, because like in real life we are firstly attracted to the person's physical appearance!
Don't lie about your current appearance or circumstances as this does not encourage transparency.
The goal is to find the balance between interest and mystery whilst also being authentic about who you are and what you are looking for.
Should you pay to find your spouse from God?
If God has someone for us, shouldn't they just arrive at the right time without us paying to meet them?
For those of you who aren't ready to pay for an online dating membership or a Christian matchmaker or coach, there is always the option to try free Christian dating sites.
Remember the goal is to create opportunity and expand your network and if you aren't ready to pay to do that, then by all means use what is free and available.
God isn't after your budget, but your effort and faith.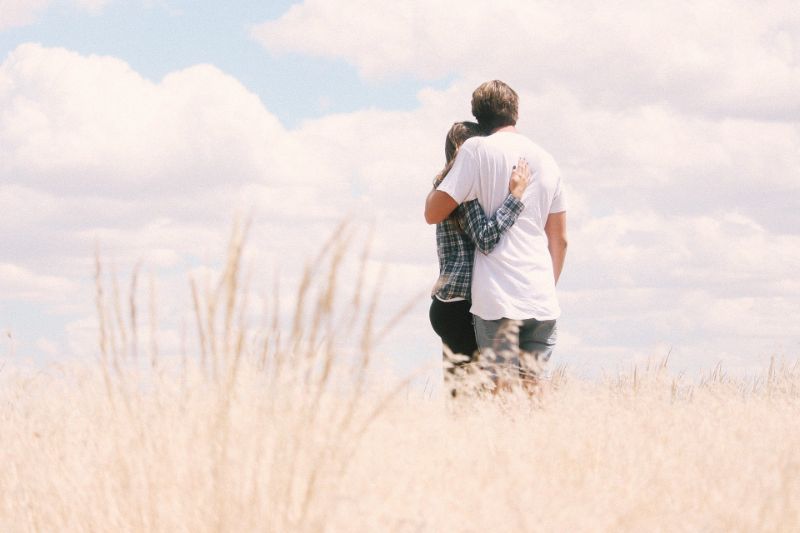 How to know if they are the one from God?
The golden question that every Christian wants to know: Is the person you are dating 'The One' sent from God?
Whether you are a new Christian or someone born into the faith, you need to have realistic and healthy relationship expectations when dating Christians.
Here is the thing, there will be no neon flashing sign or booming voice from God above telling you this information. However, what He does give us is several things to help us discern the answer for ourselves:
The Holy Spirit which nudges us and gives us inclinations to people's energy and purpose in our life.
The Bible and its infinite wisdom and lessons about choosing the right partner and sacredness of marriage e.g.: Proverbs 31 wife or the Song of Solomon
Accountability through trusted pastors, friends, family and leaders.
Peace – when something is from God peace proceeds it and you won't be confused and anxious.
Books on marriage and love education from teachers and pastors around the world. Don't think you just have to hear it in church.
The power or prayer is a direct way to communicate with God and ask him for direction
Dating a non-Christian as a Christian: Is this wise?
Sometimes it can feel like the person you want doesn't exist, or that all the good ones are already taken.
We start to question God and if we should move cities or churches.
And then of course we start to wonder would it be so bad to date someone who wasn't a Christian?
Statistically speaking there are less believers than there are non-believers and having someone over no-one sounds more appealing!
However, God's delay is not His denial and we need to still maintain boundaries in Christian dating.
Here are a few things to keep in mind if you choose to date a non-Christian:
You will have a division in faith which can lead to a division in values, time, expectations and future plans.
There will be the battle of choosing to wait to have sex and intimacy before marriage.
There are certain things that you will not be able to share with them because of their lack of faith e.g.: time at church, praying together, reading the word or sharing revelations.
There will be extra battles and conflict due to different views on life and love.
As someone who has always been a Christian and tried dating non-Christians for 10 years, I can confidently say that choosing to trust God and put Him first meant that I was able to have the exact type of unified and fulfilling marriage that I always wanted.
The amount of peace and ease that comes with dating someone of the same faith makes marriage so much more enjoyable and easier!