Ideas to make your online dating profile photo stand out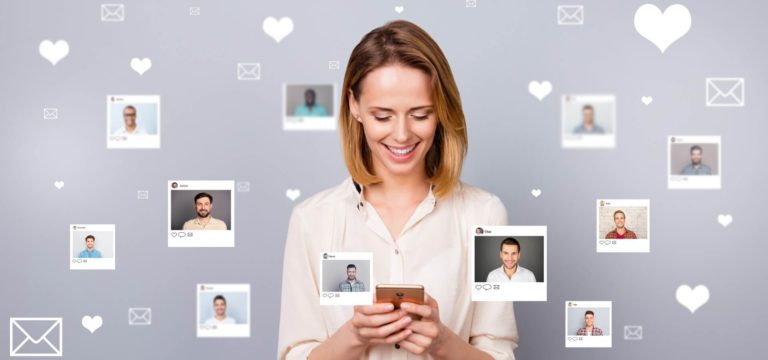 Your profile photo is one of the most important parts of any dating apps or online dating sites you use, no matter how young or old you are. After all, it gives users a first impression of who you are, what you are like, and is a major deciding factor for whether they contact you.
That's why getting your online profile picture to stand out is vital for a successful and enjoyable online experience! Fortunately for you, we've got tips on what you can do and advice on what you should avoid. Read on to learn more!
Table of contents [ Show Hide ]
7 different kinds of photos
Whether you're using Hinge or Bumble or something like eHarmony, making sure that your online dating profile pictures are fresh and interesting is the best way to find a match. Here are seven different profile pics you can use to catch someone's eye!
Professional headshot profiles
This is one of the more basic and straight-forward kinds of photos you can take for your profile. It also happens to be one of the best photos for a dating service, as it is universal in its application.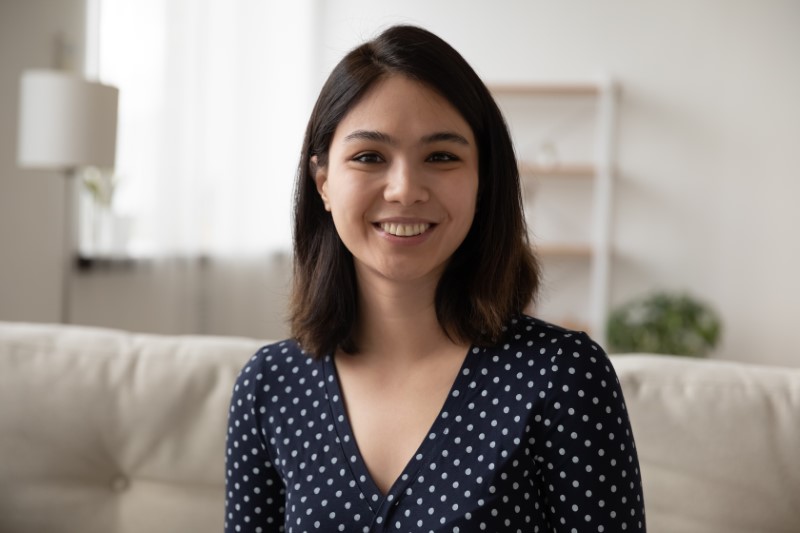 If you are confident in your own photography skills you can think about taking this yourself. Just make sure that you make eye contact with the camera (which is really a general rule) and that the picture itself is high quality.
If you aren't sure about whether or not you can take a good photo, consider hiring a professional photographer. They can cost you a little money, but if the picture is good you can use it almost anywhere and for as long as it resembles you.
Pics that will light a fire
If you are more interested in casual dating with something like Tinder, or some other hookup app, then you might want a hot picture that really shows off your assets.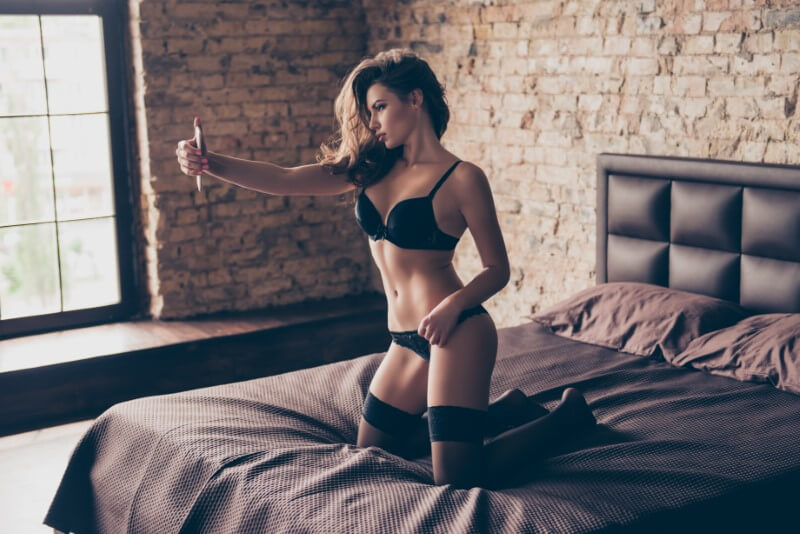 For this you can use a full body shot that really captures everything. Normally we recommend something that focuses on your face, but if sex is what you're after, whether its as a single or for swinging, then online daters will appreciate a full picture of you.
Just keep in mind that you shouldn't be too revealing. Depending on the service, nudity may not be allowed in the first place. Even if it is, it's better to not give everything away before you actually meet. Tease them a little, you know?
Selfies
Selfies are great for something like a social media site, as they can give others a close up of you and show people that you're active and out there in the real world.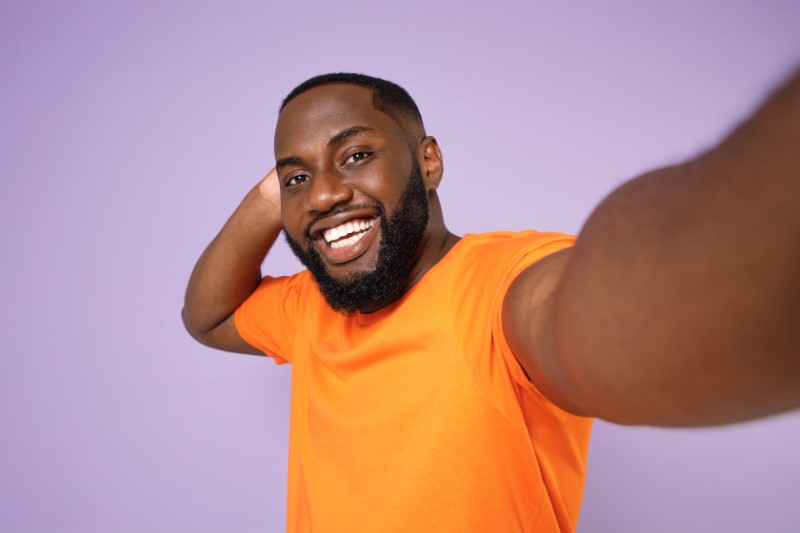 However, dating experts tend to say that for as far as online dating advice goes, it's not the ideal kind of photo to take for older singles. Selfies are more of a younger person's game, and can look a little awkward if it isn't naturally done. There's also a risk of quality being low.
Fortunately, you can always test it out for yourself with a quick snapshot. Use your phone to see if you think it's a good look for you and if someone might like it. If you think you can do better, then go with whatever works best.
Group photos
As a rule of thumb, group shots are kind of a no-no for websites and apps where you want to meet someone. They can work as a good conversation starter, giving someone a chance to ask which person you are, but there are some problems with it.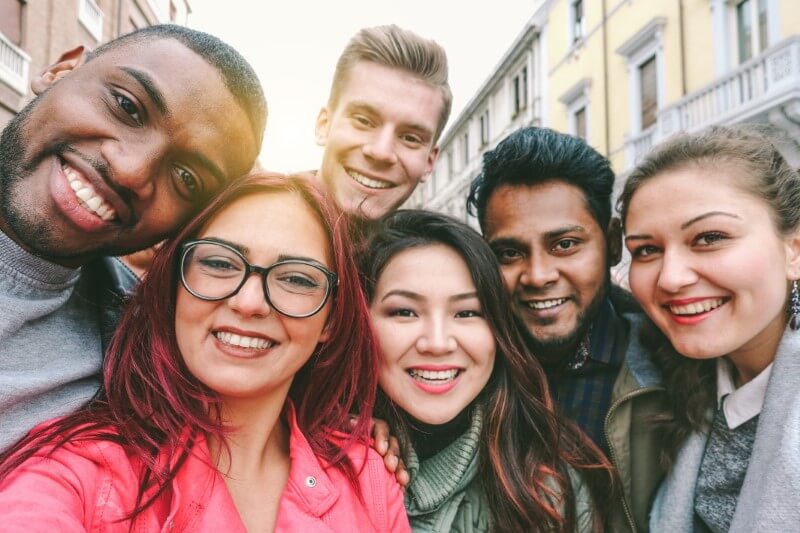 ​
If you think about it, it's the one photo that's going to be used to pitch someone on the idea of dating you. You don't want them to be confused about the person they are getting in touch with, and you don't want to give them the wrong idea.
However, including a group photo in your library of photos is perfectly fine and shows a great sociable side to yourself. We just wouldn't recommend doing it as the first thing they see.
Something funny
If you really want to find potential matches of either the same or opposite sex who click with who you are, doing something funny is one way to go for it.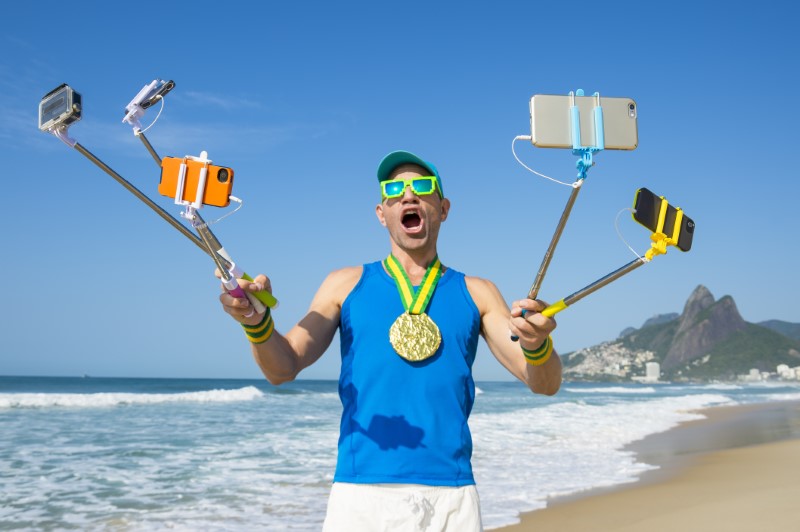 Of course, this is a high risk, high reward approach. You have to take into account that while some people might find your picture funny, others might not quite get the joke without the right kind of context. You could miss out on some really great matches that way.
On the other hand, if you do find someone who just matches with you on what they find to be funny, then you're off to a really good start. There's definitely something to be said about showing people the fun, human side of yourself first and foremost.
Quirky and offbeat photos
A great photo tip for any picture you take is to be true to yourself. This includes putting who you are, the kind of interests you have, and more out into the open. Of course lead with your best foot, but whether you're a rebel or a bit of a hipster, let them know.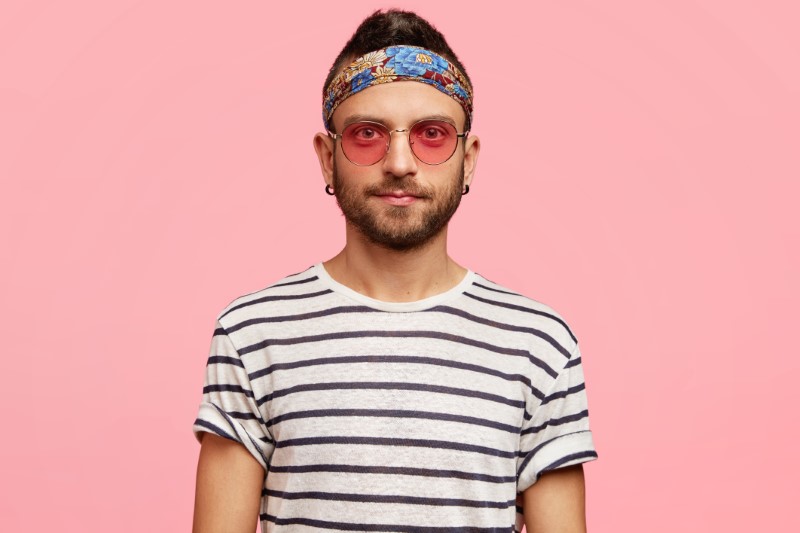 These kind of profile shots let people know the kind of real life that you lead and what they can expect from a relationship with you. It's also a great way to identify with other people who may share your interests.
It's also a great way to weed out potential misses who may just grate against the kind of person you are.
Your lifestyle shot
Another great idea from our collection of dating tips is to use online dating profile photos that show you out in your element. That means give people an action shot of you doing what you love and are passionate about.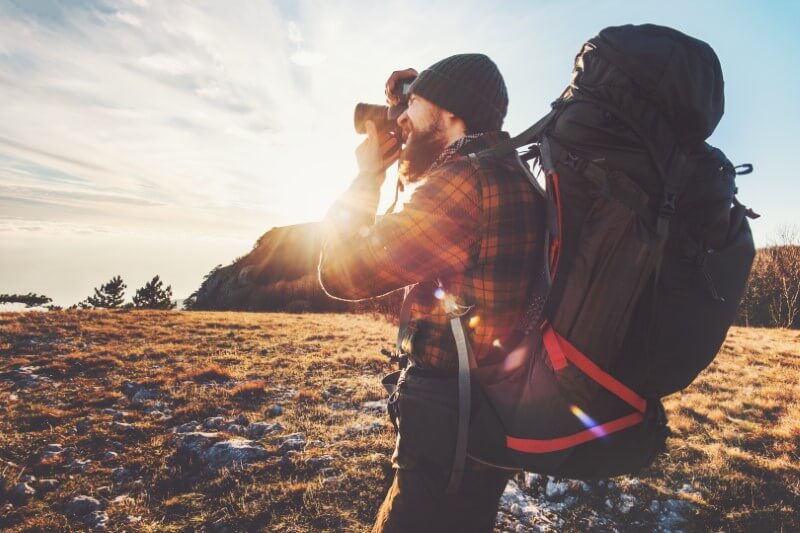 This could be anything from hiking, cooking, writing, driving, or more. The idea is that you want to make it clear to people that you're passionate about something and that you want to share that.
People are attracted to people who follow the things that they love, as it shows that they have things going on in their lives. These can also be hobbies that connect people and serve as conversation pieces as you go forward.
Spotting fake profile pictures
Until your first date, it can sometimes be hard to tell if someone is using a fake profile pic and is in fact a scammer trying to take advantage of you and others. Particularly good ones may put in a lot of work and time to make the illusion convincing.
Sadly, these kinds of scammers can be really hard to identify. It can work against them though, as too many good photos and too few "real" ones may be a sign of a fake profile.
The best that you can do is to stay on your toes when you find a user's profile that just seems a little too good to be true. One or two photos may seem so professional that they look like a model took them, and that could be okay. However, there should also be some normal ones.
If all of their photos look too good to be true and as if they were taken by a professional, that can be a red flag that a scammer is using fake pictures from a modeling shoot. This is especially true if there are a lot of lingerie photos mixed in.
However, it's still possible that these are real. Once they get chatting with you, you can discern whether the person is real or not by asking you for any personal information such as your banking or financial details, social security, home address, etc.
Avoid giving out any information that could be compromising. Until you've either met them in person in a public place or have spoken with them and seen them directly, hold off on trusting them explicitly with anything compromising.
Taking that great profile photo: lighting, what to wear, and more
There's one great piece of advice from the following profile tips that you should take to heart when you choose your photo: pick the picture that shows off an honest best version of you. Don't try to hide your faults or pretend you are something you aren't.
The key to a successful relationship is honesty, and it starts with you as you put yourself out there.
This means that you should stick with lighting that shows people who you are in a clear and visible way. It shouldn't be distracting and it shouldn't be too dim or dark so that it's hard to see your features.
You can lighten the image up if you want to make it seem a little livelier, or if you want it to pop more, but generally good, clear lighting that shows off your features is best. Think about professional profile shots and what they look like.
Next, you'll want to dress for success. If you are looking for a serious romance, then dress appropriately. Wear something comfortable but nice and respectable. You don't need to dress up for this, per se, but try to wear something that might impress someone.
If you are going for something casual, then you can choose to either be provocative or go with a casual look: jeans and maybe a button-up shirt or blouse.
Finally, smile. Don't force a look that seems unnatural. If you want something for lasting relationships, think of something that makes you genuinely happy and empathetic and try to convey that in your profile shot. For casual, go for alluring.
Don't be afraid to ask a friend for help with your photo either. Take the time to get it right the first time, so you get the most opportunities possible! 
Serious dating recommendations
Here are our top online dating services for finding a long-term relationship. Sign up for free today!