How to make your dating profile bio stand out

Online dating and dating apps are no longer taboo. Currently there are 150 million users globally on the dating site Plenty Of Fish alone – and that is just one platform. So, standing out amongst all the other potential matches out there to be a 'great catch' means you have to have a strategy behind your approach to online dating.
Having a profile that is effective and regularly active means you are sending the right messages to the algorithm and the right conversation starter to your potential dates.
What Determines a Good Dating Profile Bio?
A good dating profile bio is one that gets you the right attention from ideal matches. We often think that a good dating profile is one that just generates lots of hits. However, the aim should always be about quality over quantity.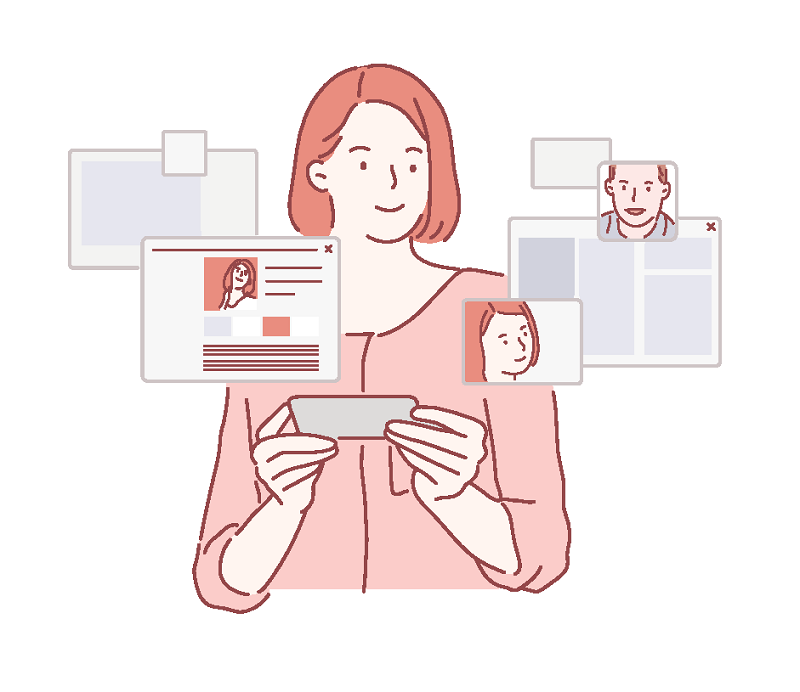 There is no point in receiving attention on apps and sites if it is from matches that are not compatible or suited to what you are ultimately searching for.
This is why learning how to create an outstanding dating site profile is more than just knowing what photos to upload. It is about speaking to the algorithm of the platform to help guide it on who to put you in front of.
Here are the key factors that determine a good dating profile:
Profile photos
Uploading a clear and flattering profile picture as well as other photos not only provides an attractive lure to your matches but also increases engagement which pushes your profile in the platform to more prospects.
You don't need to have an overload of selfies or other photos but rather a variety that depict you in different scenarios and tell a story about who you are.
Written Bio and Information
Having a concise and captivating bio keeps the interest of daters who have similar interests. Not having a good bio can turn off the type of person you would rather date!
It also tells the algorithm more about who you are and what you want, which aids it in identifying which matches to send your way.
Engagement
The more active you are on the app, the more you will be favoured with choices in matches.
The majority of dating sites and dating apps favour and reward profiles that are constantly active. Active profiles with good pictures and bios see more positive swiping, as can be seen on hinge, bumble, and other services.
How To Make Your Dating Profile Stand Out
Standing out in the crowd on dating websites and dating apps is something that can be done at any age. Whether you are dating in your 20's or are over 50 looking for love, you can still maximise your profile to set you up for success in love.
Joining an online dating site or app and throwing up whatever photos you have and half-heartedly filling out the bio is not going to give you the best chance.
Yes, there is actually a real strategy to having your dating app profile stand out and here are some of the guidelines below.
The 5 photos rule
Your pics are vital as it's the first point of contact for someone to want to engage with you and start you off to find love. The sequence listed below is usually the best way to organise your photos:
Your first photo should be a clear and inviting full face mid-shot of you only that depicts you as approachable. There should be no other person in this photo and you face and eyes should be visible. A smile and direct eye contact is always best.
Your second photo should show a glimpse into something that you love, whether it is an outdoor adventure, sport or hobby. The idea is to paint a picture about what interests you. Try to get one with a headshot in it.
The third photo needs to show you in a social context, for example out with friends or family. However, you need to be in the centre of group photos with other people and be able to be seen clearly.
This photo can be another sole photo of you doing something you love or with an animal. People with animals tend to come across as more relatable and approachable. The photo can be full length or a mid-shot as long as you are able to be seen clearly.
The last photo is one that depicts you looking more dressed up or 'sexier'. This doesn't mean showing more skin but rather showing your full-body in a more formal setting such as a wedding or work event where you are required to dress less casual.
Get creative with your bio
Think of your bio as your story, the more intriguing you can make it, the more likely someone will want to interact with you. It's not always about how much information you fill out, but rather the quality of your messaging responses.
A good bio will help your dating success tremendously as you look for the perfect match to swipe right on you and begin your first date! According to dating experts, after the photo the bio is where they will flesh out their first impression of you.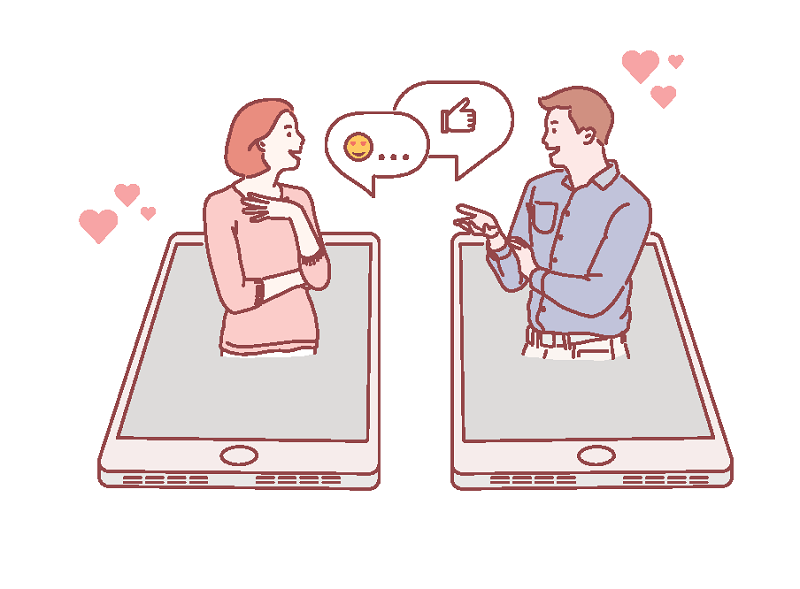 Online dating profiles shouldn't be a life essay, nor should they be a requirement list of your dream match only. There needs to be a balance between what you want, who you are and something interesting about you that makes someone stop and want to know more.
Instead of saying you don't have a plan, you could try sharing or coming up with an ultimate goal or dream you have or perhaps revealing something completely unexpected or funny or random about yourself.
Use humour to capture
Humour is one of the easiest ways to stand out! It makes anyone seem more approachable and interesting. It's a great way to spark conversation and it usually increases algorithm engagement meaning more matches get sent your way!
Be clear and not aggressive about what you want: Stating what you want can be done in 1-2 sentences, it doesn't need to be overdone.
It's important to be authentic and unapologetic about what you are searching for, however leave room to be able to communicate certain things in person as well.
Most of the platforms ask a variety of questions that help position you for like-minded matches, therefore isn't not always necessary to reiterate all this information again in your profile.
If you are too blasé about what you want then you run the risk of attracting the wrong type of matches.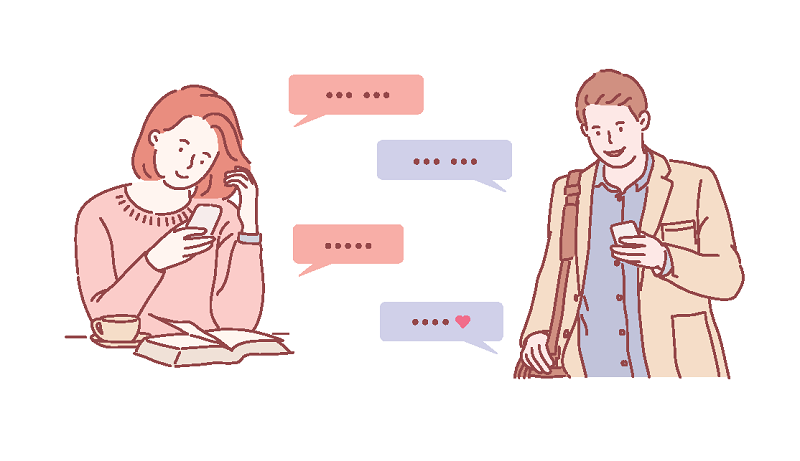 Dating Profile Tips for Men
Whilst there are certain fundamentals to setting up an effective dating profile for both genders, there are still specific things that men and women can do differently to appeal to the other.
Statistically speaking there are more males then there are females on dating sites and apps, therefore the competition is higher.
The key thing that men need to focus on is not competing with the other males, but rather appealing to their ideal match through careful choice of photos and bio information.
Women are more likely to engage with a man who is able to represent the following qualities through his profile and conversation:
Masculine energy
This doesn't mean baring your chest in all its muscle glory! Instead focus on how you can come across as masculine through body language and activities in photos.
Examples of this could be doing something adventurous like rock climbing, posing with arms folded or dressed up in a suit. There should be an overall sense of authority not ego sensed from your photos.
A feeling of safety
Giving a sense of safety through your photos and bio information, helps put feminine matches minds at ease.
Women are statistically prayed for more so than men on dating sites and dating apps and therefore can be really wary. Your bio should leave a woman feeling like she would be comfortable in your company.
Make sure that you are depicting photos of you looking warm, open and smiling to give a sense of casualness.
An indication of stability
This doesn't mean you have to state your material or financial status. Stability can be indicated through photos that show family gatherings, formal attire or a bio that says that you are ready for the next stage of your life.
A hint of romance: Hinting at romance always helps woo a woman as it taps into her feminine desire to be courted. This can be done by showing photos that depict a certain ambience or a bio that says you like activities that are romantic such as wine , dinners and watching sunsets.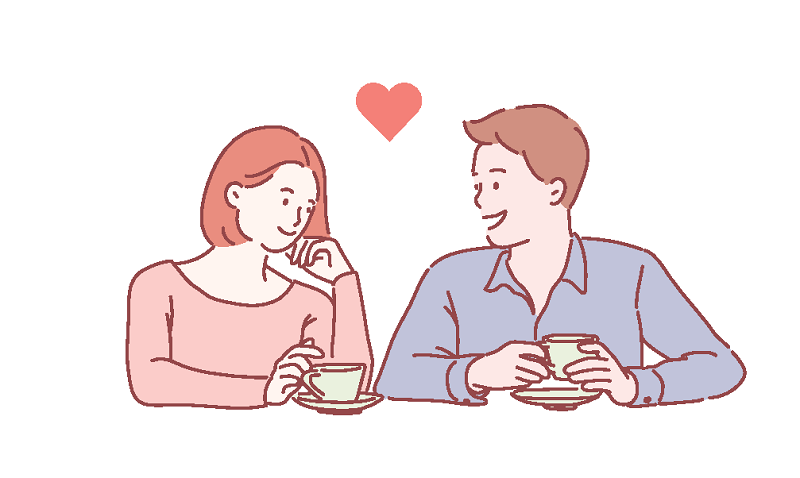 Dating Profile Tips For Women
For women who are using dating sites and dating apps for serious dating, there are ways to optimise it to attract matches who are also looking for a serious relationship.
One of the biggest frustrations for women, is they feel that many of the users on these platforms are only there for a hookup. Whilst sites like Tinder which has the largest user base in the world does have a negative reputation, research shows that the majority of users on these platforms are actually wanting a long-term relationship.
Here are several tips to enhance your profile for better matches and a more successful experience:
Tap into your feminine energy
Own the fact that you are a woman! Use photos that portray feminine energy through body language and appearance. Men are statistically attracted to women who also have a nurturing aurora.
Leave a little mystery
The key to initiate more interest from a man is to not reveal everything at once. This includes keeping your photos alluring but not showing too much skin, and making sure your bio leaves them wanting to ask more questions.
Steer clear of writing your life story in your bio or leaving a long list of every requirement he has to have.
Provide a sense of adventure
Men are drawn to a woman who looks like she is someone who is also able to bring a positive challenge or sense of adventure.
This doesn't mean you have to be canyoneering down mountains, however showing photos that depict you in different countries and circumstances are a great way to communicate this.
Stay authentic
Another huge fear of men when it comes to dating a woman from a app or dating site – is that she won't look like her photos! Make sure that your photos are recent and a real representation of you.
Even if you aren't feeling super confident in yourself, or wish that you were younger, older, skinner or curvier, it's not a reason to mislead someone who wants to date you.
Focus on confidence not sex appeal
The key here is to focus on what makes you feel and look confident rather than sexy. Standing out from other women doesn't mean you have to have sexier photos or a bio that has sexual innuendo.
Men are saturated with sexualised women on a daily basis through social media and media in general.
And standing out means having something classy and confident about the way you present yourself. It also helps you attract the right type of matches who aren't just there for a hookup.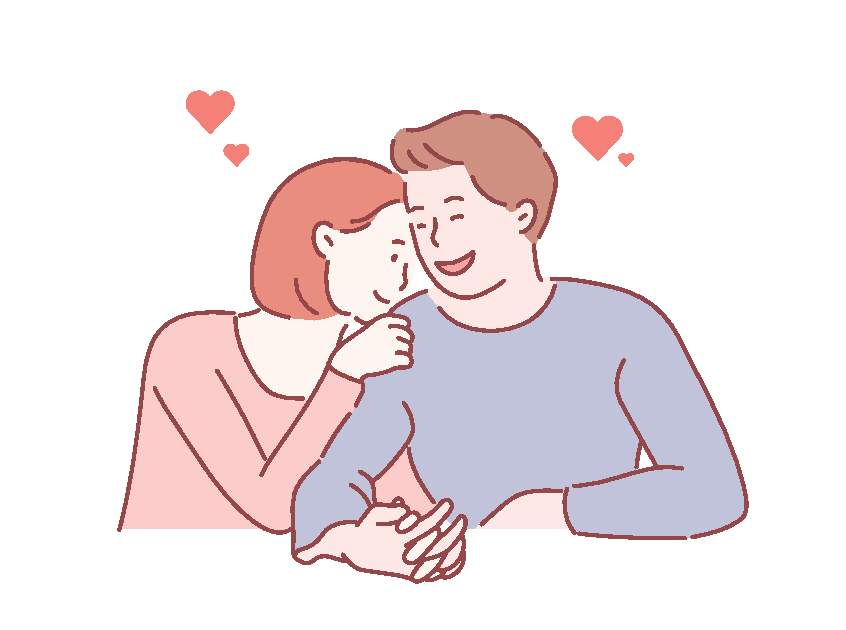 The extra tips your need for optimising your dating profile
For some users who have a great profile, they can still get frustrated that they never seem to get anywhere. And that's because there are still 3 key things you have to keep in mind when using dating apps or online dating:
The key is in the conversation – Having a great profile is the first step to attracting a great match, however what you say to them is essentially what will lead to the next outcome.
Radio silence or ghosting your matches for days isn't going to keep you in the forefront of the algorithm. Not to mention it's going to send the wrong messages to your matches.
Conversation should feel light and easy and have the goal of leading to an actual in person date. One of the big mistakes that users make is they share too much too soon through texting and find that the conversation leads nowhere or stagnates.
Keep some tension to escalate
Tension is therefore during communication is key to getting things to progress.
This doesn't mean sexual tension or playing games, but rather not revealing everything or getting too comfortable too soon.
Set the right expectations with these platforms
Lastly remember that dating sites and dating apps aren't a guarantee that you will meet the love of your life or have a positive experience.
They are merely a medium or opportunity maker to be able to connect with someone. Who you match with and how you handle that match is essentially up to you and your standards of dating.
We can't keep blaming the platforms for what we are essentially choosing to do! So, make sure you approach online dating with the right mind-set to ensure the best setup for success!
Serious dating recommendations
Here are our top online dating services for finding a long-term relationship. Sign up for free today!