Sugar Baby: How To Find a Sugar Daddy in 2023
How to become a sugar baby? We answer all your questions and guide you to your satisfying sugar relationship. Check our guide for becoming sugar baby!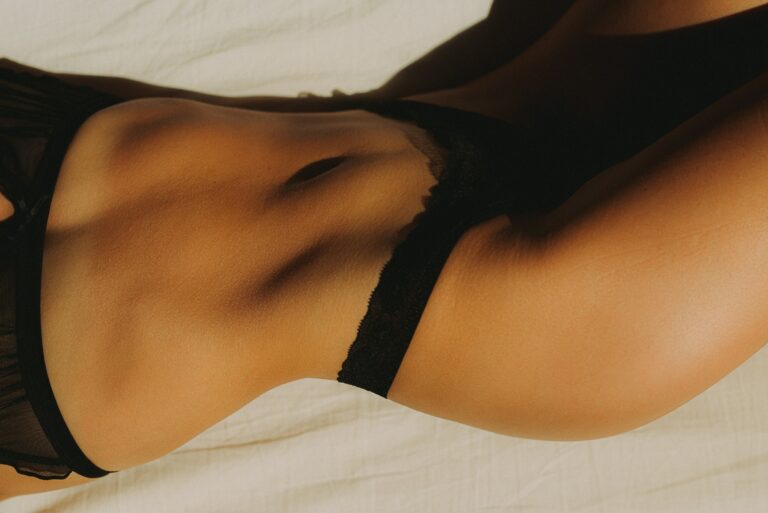 Sugar relationships are on the rise. According to a study by student money website, Save the Student, around one in ten students are becoming sugar babies in order to finance their studies.
In 2017, an estimated 75,000 students registered with the popular sugar dating website, Seeking, which is three times the number who registered in the previous year.
However, while you might think that these are cash-strapped students who need extra income to pay for the basics, it isn't always the case. Sugar babies come from all different walks of life, and enter into sugar relationships for all kinds of different reasons. By the same token, not all sugar daddies want a sugar baby with an academic background.
For some people, becoming a sugar baby is a way to enhance their lifestyles. Entering into an arrangement with a sugar daddy can open the doors to other opportunities that might not otherwise be financially viable.
Sugar babies can enjoy better accommodation, go travelling, enjoy upmarket dining and have the cash to splash on clothes and the party lifestyle.
Whether you're a student or someone looking to enjoy all the perks that come with entering into a relationship with a sugar daddy, here's our guide on becoming a sugar baby.
Alternative dating recommendations
These are our top picks for alternative dating sites and apps. Check them out!
How to Get a Sugar Daddy
If you're new to the sugar lifestyle, a Sugar Daddy is a wealthy, older man who is happy to compensate your company with gifts or money. Known as Sugar Babies, the women who seek out these beneficiaries tend to be young and attractive, with aspirations to achieve a lifestyle that they might not otherwise be able to afford.
Typically, Sugar Babies are students or young women who want to supplement the way they live. With gifts, holidays and significant sums of money sometimes involved, it's an attractive prospect and competition for Sugar Daddies can be fierce.
However, finding a Sugar Daddy is entirely possible thanks to the development of Sugar Daddy dating sites. If you want to know a little more about how to set the wheels in motion, we've created a short guide to get you started.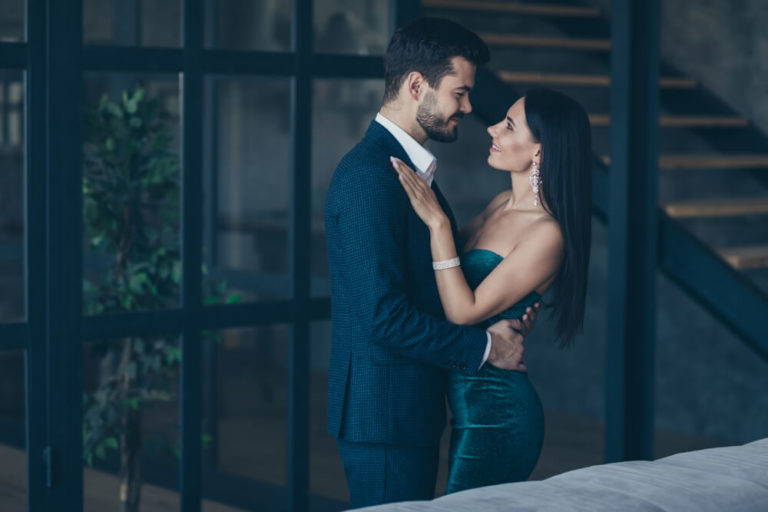 What to Keep in Mind while Dating a Sugar Daddy
Bagging yourself a gentleman companion with money to burn takes a little patience. With the number of Sugar Babies on the rise, it's best not to expect overnight success – although it can happen. Instead, bide your time and wait for the right one to come along.
It's worth remembering that for the men involved, sugar dating sites tend to require a monthly subscription whereas for Sugar Babies they tend to be free. As a result, you can find yourself pitted against seasoned Sugar Babies and newbies, so you'll need to think carefully about how you present yourself, and how you develop your profile to have a chance of catching the eye of a Sugar Daddy.
Be sure to cast your net fairly wide and subscribe to several sites, rather than putting all of your effort into a single site, especially if it's a high-traffic site. The chances are that you'll see a few familiar faces in each of the sites you sign up to, but like your rivals, you've got to be in it to become a sugar baby!
How to Succeed on a Sugar Daddy Dating Site
Sugar Daddy dating is slightly different from conventional online dating because the stakes are higher. Here are a few tips to increase your chances of making a connection with the right man for your needs.
Do your research. Many Sugar Daddies can be coy about what they do and who they are. They might be married, high-profile, or very private people. Sugar Daddy dating sites allow you to message multiple candidates. Do your best to establish a genuine connection, but it is also worth to check out their profiles to learn a little more about them to see how you can offer what they want.
Get good-quality photographs. There's plenty of research to suggest that men are visually driven, so a bad selfie just isn't going to cut it when you're talking to success-driven men. Take a look at the profile pictures shown by other Sugar Babies and see which you think are best. When it comes to having your own taken, it won't hurt to emulate those of Sugar Babies that you think tick all the right boxes.
Stereotypes tend to bracket Sugar Babies as 'gold-diggers', even though the relationship between a Sugar Daddy and Sugar Baby is consensual and built on respect.
Many Sugar Babies receive gifts and cash for their conversation and company rather than sexual intimacy. Decide what you want and how far you're prepared to get it, and be upfront about those boundaries from the very start.
Use the website to help you. It might not be convenient for you to travel. Many Sugar Daddy dating sites employ locational services that allow you to find Sugar Daddies in your area. Not only does this make travel easier, but it also narrows the field of competition.
What they don't tell you about
While the ideas of sex for gifts and cash are well documented, the one thing that many Sugar Babies aren't prepared for is the idea of a genuine, emotional connection.
Having someone lavish you with gifts can be flattering and, to some degree, confusing. Always bear in mind that you are entering into a mutually-beneficial transaction. However, as with anything, there is the exception to the rule.
It is entirely possible for you to fall in love with your Sugar Daddy and to establish a deeper sugar daddy relationship. If this is reciprocated, then you can strike a new arrangement and enjoy the rest of your time together.
If not, then the best thing you can do is cut your losses and find another beneficiary and ensure that the emotional lines don't become blurred. Honesty throughout is essential to prevent both you and your Sugar Daddy from getting emotionally scarred.
How To Be A Sugar Baby?
Becoming a sugar baby is easier than ever but does require a little forethought. Among your considerations should be what you want to achieve from the arrangement, financially or materially.
On average, sugar babies can command several hundred pounds per meeting, although the exact amount will entirely depend on the arrangement you and your sugar daddy or sugar mummy come to.
Once you've made that decision the next is to decide how far you're prepared to go to achieve those ends. Sugar daddy relationships involve setting parameters before you start so that each party knows exactly where they stand, and no boundaries are crossed.
With that out of the way, the rest is comparatively simple:
Sign up to a sugar dating website
Write a profile that projects the best sides of you but contains information about what you expect from a sugar daddy relationship
Upload good-quality photos
Interact with sugar daddies online and try to establish a connection.
How To Become A Male Sugar Baby?
Becoming a male sugarbaby is on the surface as easy as signing up for a sugar mommy or sugar daddy dating site that matches you with sugar mamas and sugar daddies.
You can also work in circles in-person and see if any older person catches your eye, and you catch theirs.
From there it is just a matter of setting up the arrangements and going through with it. So, how do sugar daddy / mommy relationships work?
Well, when it comes to becoming a male sugarbaby it is important to know what you are getting into. A male sugar baby is someone who entertains an older woman or man physically in exchange for financial support and material goods, and you will need to evaluate yourself before you start.
This means taking stock of a few key things about yourself. Doing so will set you up to be a male sugarbaby the correct way, which is safely and intelligently:
Are you physically attractive? What are your strengths? – Being physically attractive is a great help for finding a sugar mommy or sugar daddy, as it is an easy selling point to someone that doesn't know you. If you can admit to yourself that you aren't attractive, don't worry, you may still have strengths that will attract a sugar daddy or mommy to you. Evaluate what those are and see if there is a market for that.
What are you willing to do? – It is important to understand your own interests going into a sugar dating relationship. You are going to be confronted with people who will want to do things that might seem strange, so make sure you know what is okay for you and what isn't.
Who are you willing to do that with? – Related to the previous point, it's important to have some integrity here and establish a standard for who you are willing to have as either a sugar daddy or sugar mommy. Think of an age range, body type, and so on to get a gist for this.
Are you prepared to be public about this relationship? – It can happen that your sugar dating partner will want to take you out and show you off. Be prepared for this kind of scenario and make sure you are comfortable with however you agree to present yourselves.
How effectively can you communicate? – Always make sure that you can clearly and effectively communicate with your sugar dating partner. Whether it is setting the ground rules or arranging play for later, make it clear what is expected of each person there from the start.
Establishing these ideas for yourself will help you better understand what you are getting into, and your position as you get into it. It is important to remember that the relationship between a sugar mommy/daddy and their sugar baby is like a contract, so if they don't hold up their end, get out.
How to get a sugar daddy or mommy?
Finding a sugar dating partner can be a tricky deal if you aren't already connected with someone in person who might know someone else. A good approach is to go to bars that cater to older men and women and chat them up.
By far the best approach is to look online at dedicated sugar dating services, including websites and apps. Here you will know what other people are looking for, and there can be no uncertainty about the kind of arrangement people might want.
Tips to stay safe as you start being a male sugarbaby
One of the most important rules of thumb for online dating, and perhaps dating in general, is to tell someone what you are doing. If you wanted to keep your sugar dating private then you will have to do it at your own risk, but it is much smarter to tell a friend what you are doing.
Make sure someone knows if you do go out sugar dating for the first time with someone. If you don't want to tell them anything about your sugar dating then just tell them it is a date online. Give them your location and make sure the first meeting is in a public place.
Take your safety as a priority, and if at any point you feel like the sugar relationship is getting out of control or is no longer comfortable then just break it off.
Which Are The Best Sugar Baby Sites & Apps?
There are plenty of sugar dating websites on the market and the good news for sugar babies is that most of the reputable ones are free to join.
For sugar daddies, subscriptions are involved, so this does mean the competition among sugar babies is high. A well-written profile and carefully-chosen photos will be the best weapons in your online arsenal.
Deciding which is the best site for you will take a little research. However, we reviewed the best ones for you, and you should be able to work out which ones are right for you fairly quickly.
It can be worth joining a few sites at once to increase your chances. However, this can result in extra admin so don't go overboard; pick a handful and see which ones work out best. Any that fall short of delivering what you want should be struck from the list.
In case your wondering whether you're violating any laws while engaging in the sugar dating universe. Read the following article regarding the legalities of being a sugar baby, to be on top of things!
Meeting Your Sugar Daddy
The chances are that you'll be a bit nervous when meeting your sugar daddy for the first time. However, it's worth remembering that the same is probably true of your potential benefactor.
To keep things safe for the first meeting, there are some simple rules on how to conduct your first meetup:
Choose a public place, such as a bar or restaurant
Let someone know where you're going. You don't necessarily have to tell them why
Dress well
Remember that you can leave at any time you want, so if you don't feel comfortable then don't be afraid to make your excuses and leave.
How To Get Money From Your Sugar Daddy
While it might seem an award topic of discussion, financial or material remunerations are part and parcel of being a sugar baby. Your sugar daddy will expect to discuss it and so should you. Have in mind what you want to achieve from this arrangement and start from there.
In addition, this is where parameters are set. If you're not prepared to enter into a sexual relationship, then now is the time to say.
If certain days are off-limits due to other commitments, then make it known so that there is no awkwardness further down the line.
Sugar relationships can be convenient, fun and rewarding. With the internet offering so many opportunities for sugar babies, there's no reason why you can't have your cake and eat it.