How To Find Your Summer Fling Online: Best Holiday and Travel Dating Apps (Updated 2023)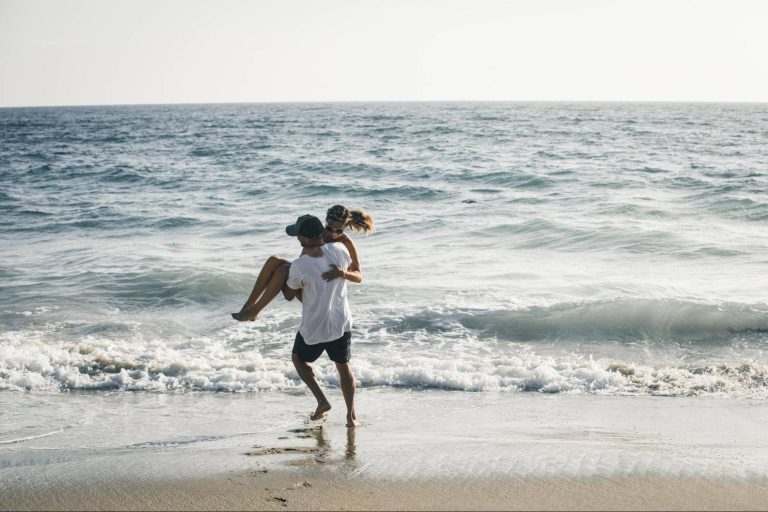 A vacation romance is the fantasy of many singles. Online dating is especially popular during the warmer months, as dating apps make it easier to meet new people and start a summer fling.
For all singles looking for summer love, we've collected the best holiday and travel dating apps in our seasonal dating guide and show you how to find a summer fling online.
Best casual dating sites for summer love
Find your casual fling during the summer holiday season with our best hookup dating sites and apps.
1. AdultFriendFinder
AdultFriendFinder is one of the oldest and largest casual hookup sites on the market. With over 80 million members, you can easily find a summer fling.
2. Ashley Madison
If you want to explore casual encounters with several people, Ashley Madison may be the site for you. The site has many features to protect your privacy, so you can enjoy an encounter and move on safely.
3. Tinder
Tinder is a classic choice when it comes to finding a summer fling. It is geared towards casual and serious relationships, so although you might be looking for a quick hookup, you can potentially start a relationship if you like the person.
Best serious dating apps for dating in the Summertime
Just in case you want something more long-lasting, we included our recommendations for serious dating.
1. eharmony
eharmony may be one of the best serious dating sites. The detailed matchmaking questionnaire can help you find a relationship that can last several summers.
2. Match
Match.com is a great option for finding a serious date. Not only does the site help introduce you to new people online, but they also arrange in-person dating events to help break the ice.
3. Zoosk
If you're looking to find a serious relationship on a fun dating app, Zoosk can be the one for you. The app features an algorithm that narrows down potential matches according to your preferences and removes the need for a long questionnaire.
What is a summer fling?
A summer fling is a short-term romantic or sexual encounter during the warmer months of the year. It can be anywhere from a one-time hookup to a micro-romance and can occur in your hometown or on vacation. The time span when a summer fling can happen is usually from Memorial Day to Labor Day.
When it gets warmer outside, people tend to be more active and social, feeling more carefree and less tied down to commitment or responsibilities. There exist fewer expectations and less pressure, which makes for a carefree dating experience. Instead of serious relationships, most singles are looking for something casual. Summer flings develop faster and easier than other relationship types as people tend to have more sex in summer and go on more dates.
Why you should use dating apps to find a summer fling
If you are ready for a summer fling, dating apps can help you to find the right match.
Here are some benefits of using dating sites in the summer.
You can connect to people nearby. Thanks to location-based matching, you get only shown singles near you. On many apps, you can even customize the search radius. This is great for when you're traveling and want a travel summer fling!
There exists a dating app for every taste. Dating apps help you to find the kind of casual relationship you are looking for—whether it's a one-night stand, affair, fun hookup, or short-term summer relationship.
You can flirt with more than one person at a time. Dating apps make it possible to chat with several people at once, increasing your chances of meeting a good match. The maximum is 7 replies at a time, states a study conducted by Oxford Internet Institute.
You stay safe by getting to know each other online first. Dating apps are known to be the safest way of getting to know people. Before meeting for a fun date outside, you have the chance of getting to know each other virtually via chat messages and video dates.
People are more open and relaxed. A study by POF shows that 70% of singles are more open to meeting new people when they're on vacation, which means it is easier to approach them. Use dating apps to approach others with a creative icebreaker.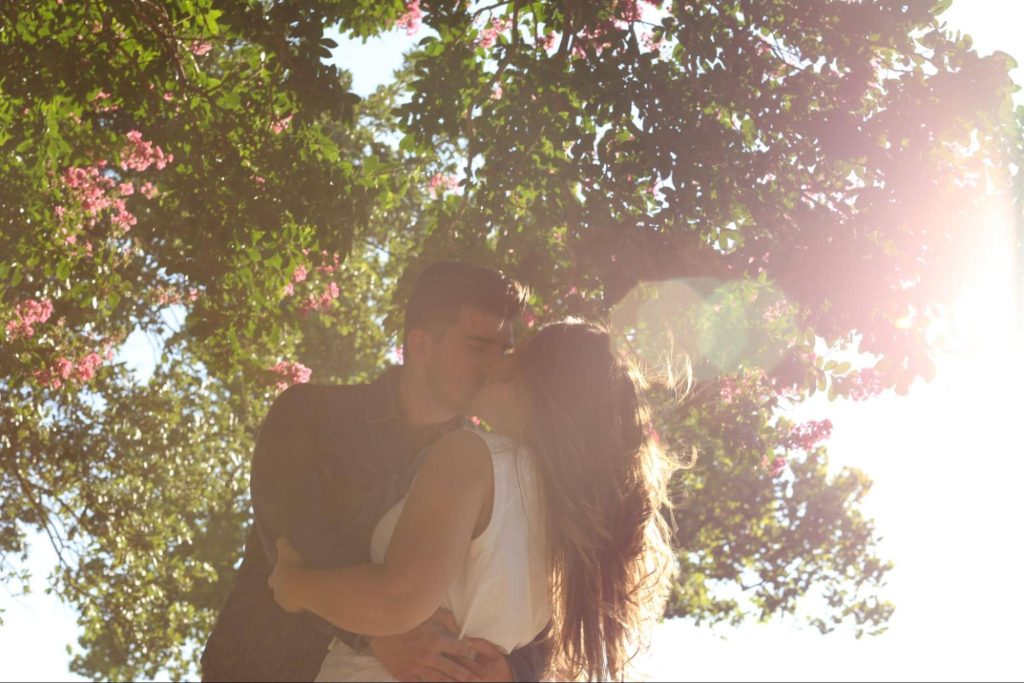 6 dating tips on how to find a summer fling during holidays
Follow these tips to increase your chances of finding a summer fling online.
Choose the right dating app. Make sure you choose a dating app for casual relationships like Tinder or Bumble. For short-term hookups, you can also use sites like AdultFriendFinder.
Use location-based matching. Make sure the app uses your location to show matches nearby.
Edit your profile description. Keep your profile bio interesting to make it easier for others to connect. Be clear about your goals, e.g. if you're traveling, state precisely how long you will be staying and what you are looking for.
Choose the best profile picture. Show yourself in your best summer outfit and include favorite date ideas such as concerts, biking, or swimming.
Be open-minded. Don't reject someone who doesn't tick all the boxes. Instead, enjoy getting to know singles with different hobbies and passions than you—they might surprise you.
Take a risk. Summer is the time to put yourself out there—but it doesn't last forever. Once you get along well with a match online don't hesitate too long to ask them out on an outdoor date.
FAQs
Where can I get a summer fling?
Good places to find a summer hookup are parties, beaches, bars, or online dating apps. 
What is the best travel dating app to use?
To find a summer vacation fling, try apps like Tinder, Bumble, or Misstravel. Using the Bumble travel mode you can even change your location before or during a trip. 
Which are the best dating apps for casual relationships?
To find casual flings, fun hookups, or short-term affairs, we recommend apps like Ashley Madison, OneNightFriend, or BeNaughty. Also, see our list above.
Our final thoughts
During the longer and warmer days of the year, people tend to be more carefree and social. Thanks to features like location-based matching, online dating apps can make finding a casual summer fling easier—both in your hometown or on vacation. To find the casual dating app that fits your taste and preference, take a look at our recommendations above and let yourself be inspired by our tips for a successful summer fling. For more information about online dating, check out our dating app reviews on Datingroo.com!