Flirt Review, Pros & Cons, and Subscription options, Updated 2023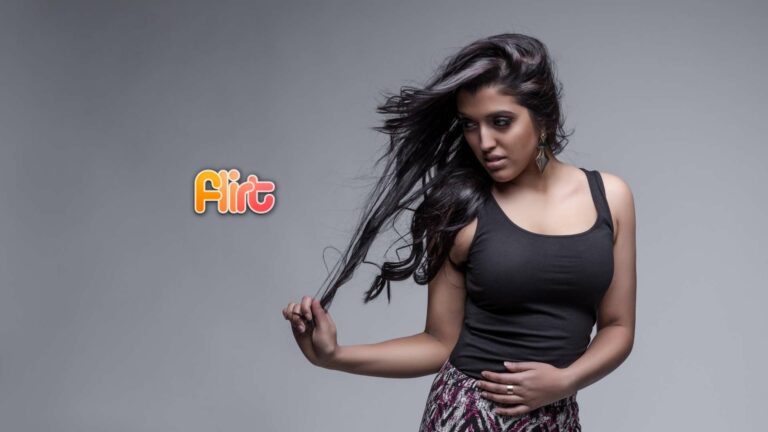 In this Flirt review, we show you who Flirt is meant for, how it works, the pros and cons of using it for flirting and hookups, what the registration process is like, costs for the Full membership along with subscription options, and an FAQ for using Flirt.
Flirt.com is an online dating site for anyone who wants to enjoy online flirting with the potential for a casual hookup rather than a long-term relationship. Flirt is meant for anyone 18+, but the website says that the largest age group are people between 25-35.
Some of the perks with using Flirt include its flexible subscriptions, easy sign-up, and a few paid features that can improve your online dating experience. Read on through our Flirt review to learn about Flirt before you sign up!
Table of contents [ Show Hide ]
Flirt review overview: how does it work?
Flirt's primary goal as a dating service is to give you a way to flirt with other people online. It also can help you to meet local singles or even couples who are looking for a casual hookup. Most users are between 25-35 and Flirt boasts over 1 million members worldwide.
This Flirt review sees how quick it is to sign-up and start as one of its biggest pros. It helps that Flirt is user-friendly and simple to navigate, making it ideal for mobile phone users. Sign-up is made easier if you import information for your profile from Facebook, too.
Users find matches with different filters that become available after upgrading to a Full membership. These include location, age range, height, and more. You can message matches directly, respond to private chats, or join chat rooms for group chats.
Overall, Flirt gives people who are looking for fun, online flirting a simple and discreet way to connect with others. The freedom to leave it at entertaining, stimulating flirts, or to try for meeting up for sex dating give users quite a bit of room to work with to have success with the site.
If you want to have fun with online chat rooms and members both locally and around the world, sign-up with Flirt today!
Flirt review: pros and cons
There are always upsides and downsides to any given dating service. Our Flirt review lists the pros and cons of Flirt here to give you a better overview of what you can expect:
Pros
There's a lot of users around the world on Flirt, always giving you a variety of active members to mingle with
Different search filters give you flexibility for results you get with your matches
Not being a mainstream flirting and dating service means you'll meet members on here that you wouldn't see anywhere else
Full members get access to video and chat options that really spice up the flirting experience
Cons
User reviews online mention that some scammers may be using fake profiles. Flirt is developing a new verification setup to combat this
The Full membership is required to use any of the features on Flirt, so you will have to spend money to test it out
Not being a mainstream service means that there can be fewer matches
It's options for LGBT services is limited: there is nothing available for bisexual users or anyone who identifies as trans
Flirt: how to get started
Sign-up with Flirt is very quick and easy to do, especially if you opt to just import your data from Facebook. However, if you would rather keep that separate you can just sign-up with your email in 2-3 minutes. Just follow these steps:
When you first register: Flirt opens up by asking if you are a man seeking either a woman or a man, or if you are a woman seeking a man or a woman. These are the only four options available. You must also provide a valid email address, a password for the site, and your location before moving on.
Details for your profile: Technically, you are now able to browse Flirt. However, without a Full membership or detailed profile you won't be matching with anyone. Start by going through your profile and filling out your interests, physical appearance, religious beliefs, and more. This will give other users a better impression of who they are flirting with. As a rule of thumb, more details gives other users more to work with and makes it more likely that you aren't using a fake account.
Dating profile picture: The last thing to do is upload a dating profile photo. Your picture is the first impression someone will have of you, so make sure you leave a good one. We recommend asking a friend, taking your time with getting the picture just right, and if you can afford it, paying a professional to take your picture for you.
Flirt review: prices and membership
Flirt users can enjoy flexible subscription lengths for their memberships. Membership can be as short as a 1-day trial, or for as long as 6 months. First-time joiners get a 30% discount on signing up for the initial payment:
| | | |
| --- | --- | --- |
| Duration | Cost per day | Total cost |
| 1 Day | $0.99 per day | $0.99 |
| 1 Month | $0.91 per day | $28.21 |
| 3 Months | $0.51 per day | $47.43 |
| 6 Months | $0.41 per day | $76.26 |
Flirt only accepts credit cards. Be aware that there is a box automatically ticked at the bottom of the subscription page for a 3-day trial membership with Luvdaters.com, another of Apricot Digital's services.
TIP: When your 3-day trial membership expires it will be automatically converted into a monthly subscription for $58.69 and will be renewed every month until canceled. If you don't want this, make sure to untick the box at the bottom of the page when you subscribe to Flirt.
Flirt review: Full membership features
You can only use Flirt features if you are a paying member, and the features are required if you want to flirt or date at all here. This is a way for Flirt to stop scammers from using the site. These are the features that you unlock when you subscribe to the Full membership of Flirt:
Full access to all chat features, including video chat
Share photos privately
See full-sized images of profile pictures and photos
Extend match results
More filtering options
Premium support
Flirt Review: FAQs
Overall, our Flirt review experience was positive: it's a straightforward flirting service that is user-friendly and intended to be accessible to everyone looking to enjoy online fun and even potential hookups.
However, to further help you out, we answer some of the most frequently asked questions below.
Is Flirt legit?
Yes, Flirt is a legitimate service for flirting and enjoying the potential for hookups. This doesn't mean that scam artists aren't going to try and take advantage of other users. If you see this, please report suspicious activity to their customer support service as soon as possible.
For your own safety, be careful when using any online dating service and take steps to avoid being a target. Don't give out personal information, financial data, or send money to someone you've met online no matter how trustworthy you think they are.
Who is Flirt for?
Flirt is an online flirting service that offers a chance at casual dating. It is intended for either singles or couples to use. Most users are between the ages of 25-35, but anyone who is 18+ can sign up.
How can I contact customer support?
Contact customer support at Flirt through their online form available on the website. They will send you an email to the address you registered for within a few days. However, some users mentioned that responses can take up to a week.
If you are a premium member then your messages take priority and will go to the top of their waiting lists, meaning you should have quick responses.
Are there other senior dating sites like Flirt?
If you aren't convinced by our Flirt app review that this service is right for you, there are other online sites you can use to meet up with singles who are looking to have a good time. These are services for casual hookups:
What kinds of photos aren't allowed on Flirt?
Photos that aren't allowed include those with nudity, pornography, violence, offensive gestures, non-human beings, and personal details.
How do I deactivate my Flirt account?
Click "My Account" at the top of the webpage
Click "Remove Account" at the bottom of the page.
Enter login password
Click "Remove my profile, contacts and personal information"
Optional: give a reason for deletion
Enter Captcha code
Confirm deletion
Flirt review: our final thoughts
For casual fun and flirting entertainment, our Flirt review sees Flirt as an excellent service for giving users exactly what it offers. It works well with matching you up with others discreetly either locally or abroad. Of course, the drawback is that you need to pay for this to happen.
This is Flirt's largest issue. Free dating options for users who want to test it should be offered as a standard. Nevertheless, Flirt does offer a fun service when you do become a Full member. Check it out for yourself today!