What to Know When Dating a Mute Person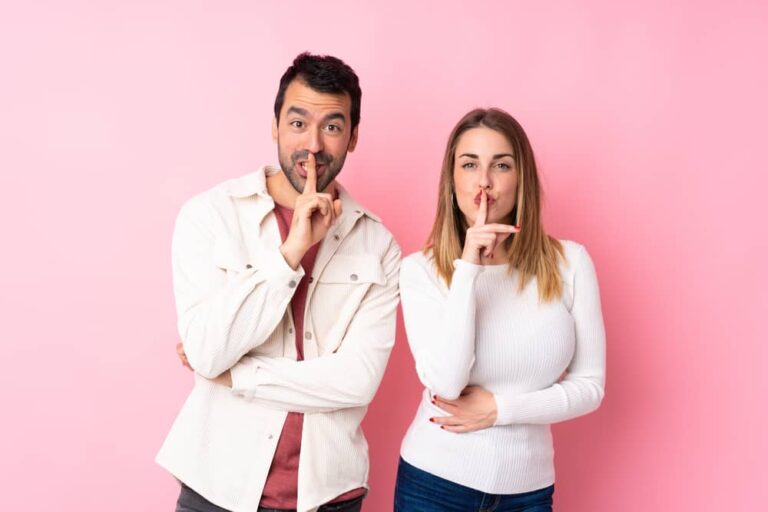 Disclaimer: This article is intended to offer information and advice on mutism and dating someone with a speech disability, sometimes referred to as a "mute person" for clarity.
Many couples look forward to the day they say "I love you" to each other, but what if you date someone who never says those three words—or any words—out loud? This could be the case if you're dating a person with a speech disability.
Dating someone who doesn't speak verbally may seem challenging, but a speech disability doesn't have to get in the way of true love. Here, we discuss what to expect when dating a mute person and how to build a thriving relationship together.
These are our recommendations for the best disabled dating services on the market.
Table of contents [ Show Hide ]
What is mutism?
Mutism is a specific speech disability where someone can't speak or express themselves through verbal words. Some people are born mute and never develop the ability to speak, while others develop a speech disability later in childhood or adulthood.
Mutism can be related to social anxiety, autism, deafness, and several other conditions. A person may also be mute after an injury or illness damaged their voice box.
Those who have the physical ability to speak but struggle to do so are usually called "selective mute"—they may speak in some situations or when alone but can't verbally communicate in others.
Mutism isn't the same for everyone. Some can't or don't make any audible sounds, some make sounds only involuntarily, and others intentionally use sounds like sighs or grunts to communicate.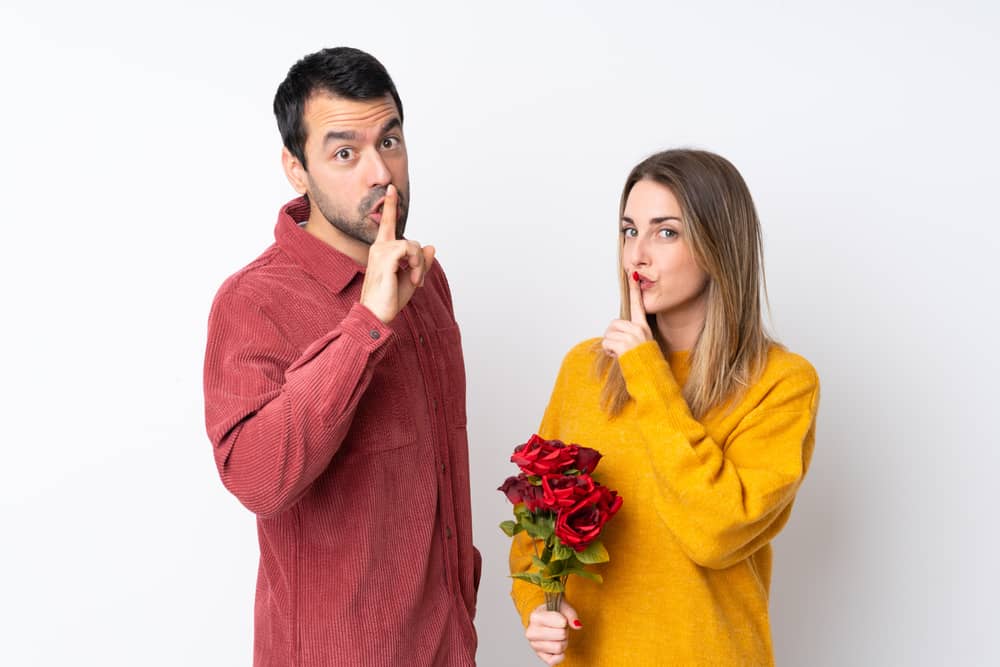 What to expect when dating a mute person
Some may think that developing attraction or love is different with a mute person than with someone who speaks verbally. But loving a mute person is like loving anyone else. The fact that they don't communicate through spoken words doesn't mean there can't be a spark.
To build a thriving relationship with a mute person, it's essential to keep an open mind and be patient. Your mute partner may take a little more time to open up, and they may need to communicate through untraditional mediums.
Common interests
A relationship with a mute person will likely involve physical attraction, enjoying each other's company, and bonding over shared interests.
A common misconception suggests that mute people are less intelligent, but you'll realize how untrue this is when dating a mute person.
That's why, if you meet a mute partner through a dating app, you may not even realize they're mute when you're texting each other online. They might send fun and flirty messages just like people who aren't mute.
Overcoming challenges
Many mute people want to be heard (just like most other dating partners), though not necessarily with their voice. Most mute people who date want a partner who will take the time to get to know them, even without spoken words.
Especially when first getting to know each other, it helps to check in with your mute significant other and let them know you value their thoughts. You may also need to quickly learn their way of communicating to avoid misunderstandings.
They may also need your help occasionally; for instance, when you go on dates. Be prepared to accommodate your partner based on their needs. For example, you may need to help them order food at restaurants or plan activity-focused dates rather than conversation-focused ones.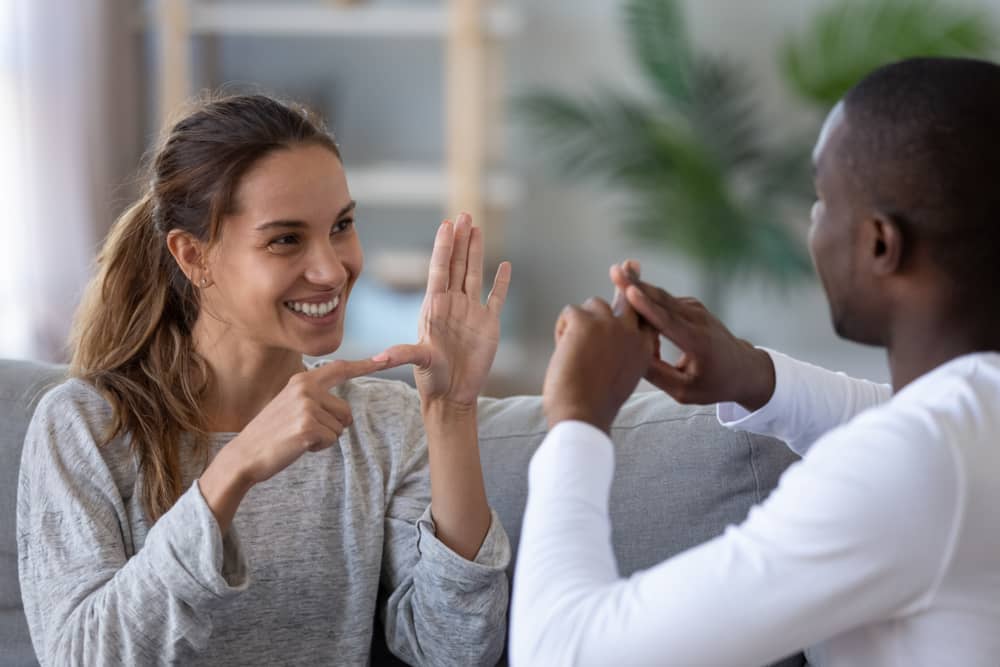 How to communicate with a mute partner
Just because someone has a speech disability doesn't mean they can't communicate. Most mute people have thoughts and ideas they want to share, even if they don't share them by speaking audibly.
When dating a mute person, you may need to adjust your way of communicating, or at least your expectations around communication. A few ways to communicate with your mute partner include:
using sign language
writing or texting messages
relying on gestures, facial expressions, and other forms of body language
limiting speech to a few words or whispered words
using text-to-speech apps
Depending on your partner's preferences, you may be able to speak just as you usually do, while they respond with one of the strategies listed above.
Whichever type and style of communication you choose, you can expect your conversations to be relatively simple. Many mute people put a lot of thought into their communication and may choose short phrases instead of long explanations.
Still, it's possible to share rich and meaningful communication, from flirtatious eye contact to heated arguments.
FAQs
Is there a dating site for mute people or people with speech disabilities?
Mute people may date and use dating apps just like those who can speak. They might flirt and go on first dates similar to those who aren't mute.
How can you form a relationship with a mute person?
When dating a mute person and getting to know them, it's important to try to get to know them in a way that's comfortable for them. For instance, instead of chatting over coffee, try texting or walking together.
And even if they don't respond with verbal words, feel free to ask them what they like. This will help you set the foundation for a healthy relationship.
Are mute people deaf too?
Hearing impairment is only one of many reasons someone may be mute. Many mute people can hear perfectly fine. Still, they may use sign language and other forms of visual communication, similar to deaf people.
Do mute people only date other mute people?
Mute people and people with speech disabilities commonly date people who aren't mute. Some may even prefer a verbal person because they enjoy listening to them speak.
Relationships are also common between mute people and deaf people, especially if their communication preferences overlap.
How can you help a mute partner?
Your partner's mutism may be a disability, but it doesn't require fixing. The best way to support a mute partner is to accept them just as they are. Never try to change them or force them to talk verbally.
Understand that even selective mutism isn't merely a choice—for many, anxiety and other conditions accompany their mutism, making it difficult to speak. Your understanding and patience will be invaluable to your mute partner.
Dating a mute person: our final thoughts
You can build a meaningful relationship with a mute person, even without spoken words. If you're considering dating a mute person or you've recently started a relationship with a partner with a speech disability, use the tips discussed above to understand each other better.
Learn more about disability dating and dating apps for mute singles in our roundup of the best disabled dating sites and apps!
Read more on disability dating
Here are some other articles that might interest you: