What to Know When Dating a Blind Person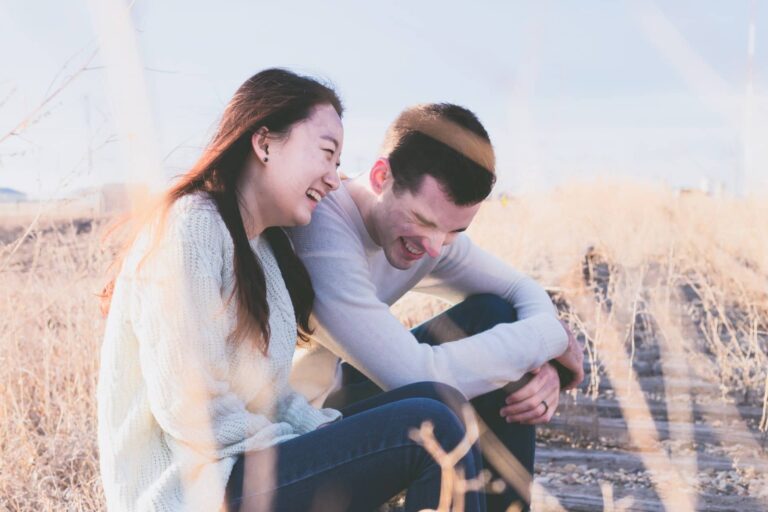 "Blind date" takes on a whole new meaning when dating a blind person. Yet dating a visually impaired person isn't so different from dating someone with full sight.
Still, there are a few things to keep in mind when dating a blind person. Here are some misconceptions, date ideas, and tips to help you navigate your romantic relationship with a blind person.
Understanding blindness and visual impairment
Before dating a blind person, it helps to understand blindness and visual impairment. Blindness is on a spectrum, where some can see shadows and figures, and others see nothing at all. Some may also have vision in some circumstances and not others.
It's also important to know that not all blind people have lived their entire lives without sight. Some develop blindness because of a condition, injury, or other causes. This is particularly common in those over the age of 50.
Many people who live with visual impairment or blindness live lives similar to those who are sighted: they can work, enjoy hobbies, live alone, and fall in love.
Disabled dating recommendations
Before we continue, here are our recommendations for the best disabled dating services on the market:
Misconceptions about dating a blind person
Though blind people have many of the same experiences their sighted peers have, there are a few common myths and misconceptions about dating a blind person. Here are a few to be aware of:
Myth: Blind people need a caretaker
Many blind people are very skilled at handling daily tasks on their own, and some take great pride in their independence. If you are dating a blind person, don't expect to become their caretaker or helper.
A blind partner may occasionally need help to get around in public or read menus or signs. Offer your assistance, but also respect that they may not need it.
Of course, most blind people are looking for more than a caretaker; they're looking to date someone who shares similar interests and values. To most visually impaired people, a genuine connection matters more in a relationship than being constantly cared for.
Myth: A blind partner and sighted partner wouldn't understand each other
You may have thought that blind people are only compatible with other blind people, but this couldn't be further from the truth. Whether or not a partner can see well, there's a lot you can bond over.
And remember, many visually impaired people haven't lived their entire lives this way. They may have had clear vision in the past and still have an idea of how their surroundings look.
Myth: You should never mention the blind person's visual impairment
Some may feel awkward talking about blindness directly with a blind person. But if you form a romantic relationship with someone who's blind, you'll have to address it, eventually.
Many blind people actually prefer an open dialogue about their blindness rather than avoiding the subject. The more comfortable you are talking about it, often the more comfortable your blind partner will be, too.
With this in mind, though, remember to be sensitive and avoid making jokes or assumptions about visual impairment. Instead, lead with genuine curiosity and openness.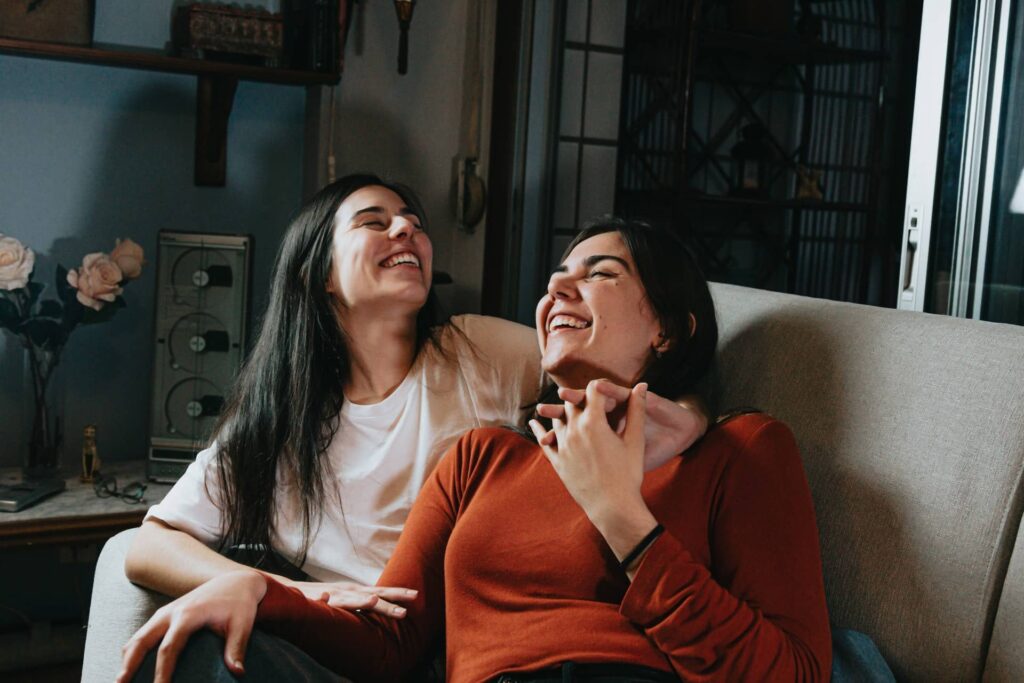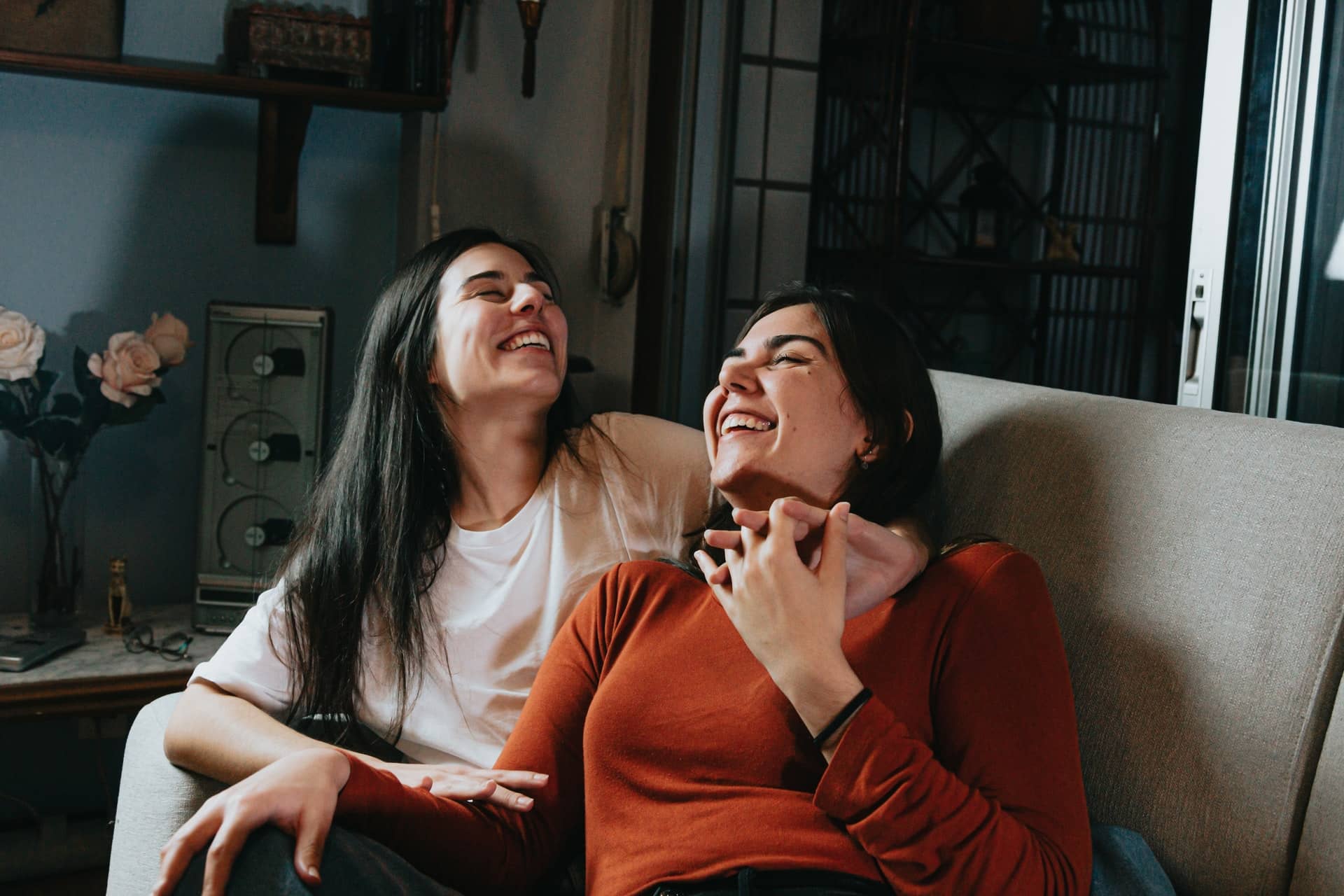 Date ideas when dating a blind person
Dating a blind person is very similar to dating a sighted person, though you may have to make a few adjustments. Some great date ideas include:
going to cafes and restaurants (ideally with a braille menu)
seeing a movie at a theater that offers audio description
enjoying a concert, comedy show, or another auditory event
relaxing and chatting together in a park or other comfortable location
Even if your date can't see everything you can, there are plenty of sensory experiences you can share.
Keep in mind that some slight accommodations may be required on your dates. For example, if your date requires traveling by car, you'll likely have to be the one who drives. And if your partner brings a guide dog in public, you might need to confirm that a date spot allows service animals.
If your partner has partial vision, it can also help to choose bright locations rather than, say, a dimly lit bar.
Tips for dating a blind person
A relationship with a blind person can be fun and fulfilling, just like a relationship with a sighted person. If you date a blind person, you'll likely find that you each offer your own strengths and positive points.
General healthy relationship habits are vital when nurturing your connection with a blind partner. Here are a few other points you may need to be particularly mindful of:
Communication may not involve body language. If your partner can't see your gestures or facial expressions, they may instead need direct, verbal communication to know what you mean.
Trust is central to any thriving relationship, but it might be especially important when dating a blind person. Research shows that visually impaired people are four times more likely to suffer abuse compared to sighted people. Especially in the beginning stages of dating, it's important to learn about your partner's boundaries and how to earn their trust.
Offering help and support is one way to show your affection for a blind partner, but make sure that your way of helping is actually helpful. The best way to do this is by asking what your partner needs. And above all else, treat them with respect. For example, offer a gentle hand when leading them, rather than pushing or pulling them in the right direction.
Don't look down on your partner or pity them for their visual impairment. Most blind people learn to cope just fine with their disability, and the last thing they want is to have a significant other feel sorry for them.
FAQs
Do blind people experience physical attraction?
Blind people can experience physical attraction, though it may not be based on looks. Qualities like the sound of someone's voice and their smell are an important part of physical attraction for the visually impaired.
A blind person may be able to pick up on other physical characteristics, like body build, through touch. And for those with partial vision, it's often possible to take in someone's appearance, though it may look blurred or distorted.
Just like sighted people, many blind people have their own personal preferences when it comes to physical attraction.
Are there dating apps for blind people?
There are some dating apps for people with disabilities, including blindness. But most times, blind people use the same popular dating apps sighted people use.
When a blind person uses a dating app or site, they may use tools like screen readers to help them understand what's on the page. They may often prioritize similarities and good conversation rather than focusing on profile photos.
Can a sighted person have a "normal" relationship with a blind person?
Many blind people have learned how to navigate daily life on their own, so they may not need any special care or help from a sighted partner. And just like anyone else, a visually impaired person usually just wants to feel recognized and loved by their significant other.
Often, a relationship with a blind person is very similar to a relationship between two sighted people. With healthy communication and respect for each other's boundaries, you can have a thriving relationship.
Is physical intimacy difficult for visually impaired people? 
If you've ever turned the lights off before hooking up, you likely have an idea of how physical intimacy feels for visually impaired people. They can generally experience all the same sensations and pleasure sighted people experience.
Dating a blind person: our final thoughts
If you're a sighted person looking for love, look beyond a partner's visual abilities. Dating a blind person can be just as rewarding as dating someone without visual impairment.
Bond over shared values and interests, and you may realize that a partner's blindness is just one small part of your relationship.
To connect with singles living with blindness and other disabilities, read our guide on disabled dating recommendations!
Read more on disability dating
Here are some other articles that might interest you: