What is Cuffing Season: All About it and Best Dating Apps for the Cold Months (Updated 2023)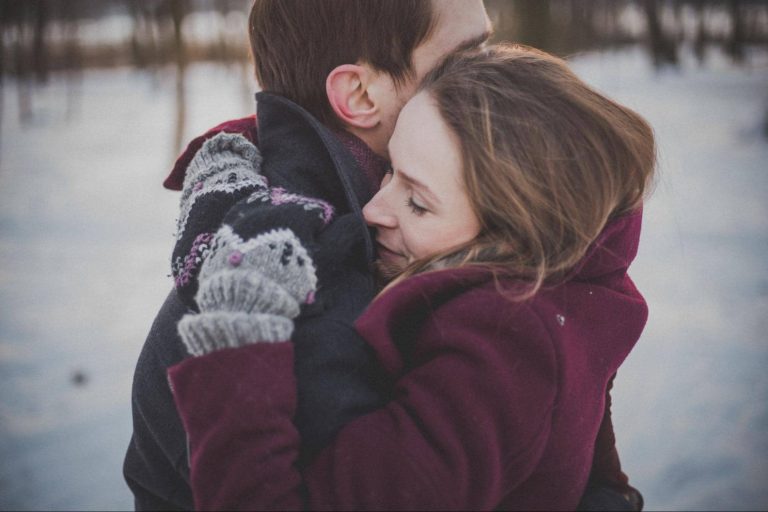 It's getting cold outside—many people start feeling lonely and the urge to snuggle up with someone next to the fireplace grows. Most singles are using dating apps to get "cuffed".
But what is cuffing season? In our seasonal dating guide, you will discover what is cuffing, when is cuffing season, and how dating apps can help you to find the perfect cuddle buddy for the cold months.
Best casual dating sites and apps for cuffing season
Enjoy fun hookups this cuffing season with our best casual dating sites and apps.
1. AdultFriendFinder
AdultFriendFinder is one of the oldest and largest casual hookup sites on the market. With over 80 million members, you can easily find a hookup during cuffing season.
2. Ashley Madison
If you want to explore casual encounters with several people, Ashley Madison may be the site for you. The site has many features to protect your privacy, so you can enjoy an encounter and move on safely.
3. Tinder
Tinder is a classic choice when it comes to apps for cuffing season. It is geared towards casual and serious relationships, so although you might be looking for a quick hookup, you can potentially start a relationship if you like the person.
Best serious dating apps for cuffing season
If you are looking for a long-lasting commitment, take a look at our app recommendations for serious dating.
1. eharmony
eharmony may be one of the best dating apps for cuffing season, especially if you want to find a relationship ahead of time. The detailed matchmaking questionnaire can help you find a relationship that can last for several seasons.
2. Match
Match.com is a great option for finding a serious date. Not only does the site help introduce you to new people online, but they also arrange in-person dating events to help break the ice.
3. Zoosk
If you're looking to find a serious relationship on a fun dating app, Zoosk can be the one for you. The app features an algorithm that narrows down potential matches according to your preferences and removes the need for a long questionnaire.
What is cuffing season?
After the summer months, when socializing and meeting new people is normal, we enter the colder months and people tend to feel a bit down due to low serotonin levels. They prefer to spend time inside watching movies, sipping tea, and having someone to cuddle with. The need for companionship increases.
Cuffing season is the time when many short-term commitments happen in order to enjoy the comfort of companionship and deal with winter blues. Cuffing can be considered a type of situationship, where it is not clear what the outcome will be.
When is cuffing season exactly?
Did you know that there even exists a cuffing schedule? It occurs in the cold months of autumn and winter when singles desire to be "cuffed" to another person or tied down by a relationship.
The actual schedule starts roughly after Halloween and ends after Valentine's day. Cuffing season is known as the primary online dating season, as activity on online dating apps increases rapidly during those months.
Why should you use a dating app this cuffing season?
How does one get "cuffed"? Dating apps can make finding a cuddle partner much easier as they tailor to your preferences and needs. We have compiled some benefits of online dating during that time of the year.
You can find companionship easier. The cold months can feel lonely. Online dating helps you to connect to people near you also seeking companionship. Your chances are higher during winter, the busiest time for dating online.
They allow you to meet people with similar interests. Thanks to features like customizable filters, detailed profile descriptions, or personality tests, you are more likely to find a potential match that shares your interests and preferences.
Online dating is very convenient. You can sign up, chat and flirt from the comforts of your warm home, without leaving the house. All you need is your smartphone or computer.
You have the chance of meeting a lot more people than offline. People tend to be a lot less active in winter, which means there is less likelihood of meeting new people. Dating apps like Tinder and Hinge have a huge network of singles worldwide. For those looking for a more serious commitment based on compatibility, Match, eharmony, and Elite Singles are the most popular.
Most dating apps are free to use. Registering and creating a profile is free on most dating apps for iOS and Android. You can test most dating sites without paying to get a feel of their features and members.
Online dating can boost your mood. Get a dose of serotonin by getting to know new people and having some exciting conversations with strangers that might turn into a date.
6 tips on how to find your cuddle buddy online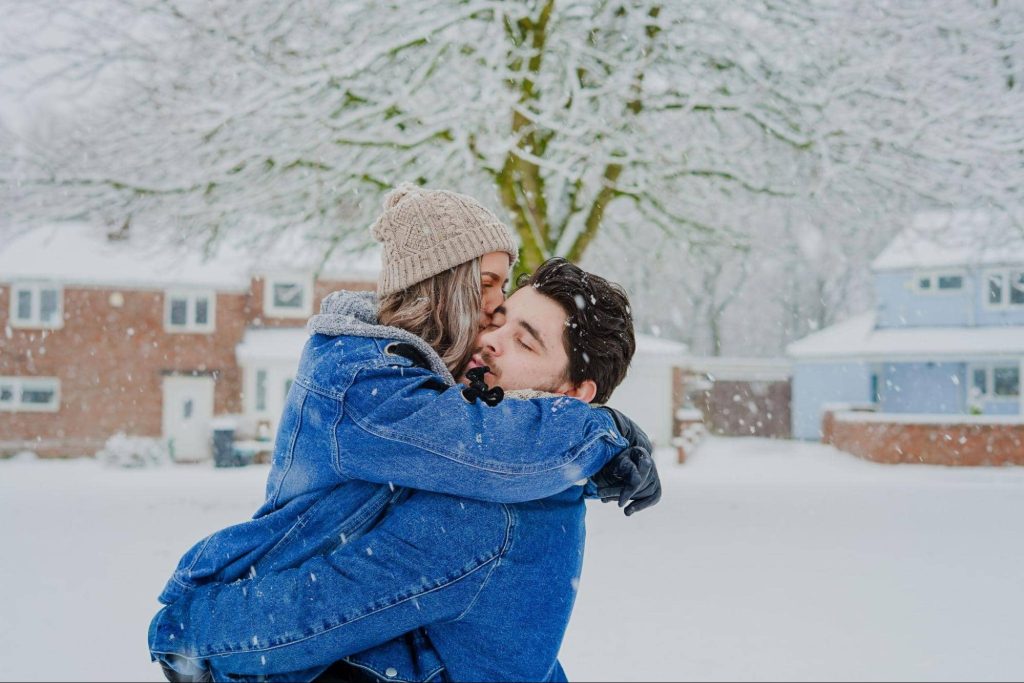 If you want to be cuffed this winter, knowing how to use online dating apps can be an advantage. Here are 6 tips on how to maximize your chances of meeting your cuddly buddy on a dating app.
Don't put pressure on yourself. Make sure you take the time to get to know your match before meeting offline. Do not pressure yourself with having to cuff up with someone—just let it flow naturally.
Choose the right dating app. There exist dating sites for every preference and intention. Research well and try different apps to find the one that fits your needs.
Put some time into creating your dating profile. Your profile is your business card and first contact with others. Fill it out completely and choose a high-quality profile picture to maximize your chances of finding a date.
Upgrade for better chances. If you want to increase your chances of finding a partner for cuffing season, you can buy a premium membership with which you can use advanced features that can help you to find a match more quickly.
Communicate your intentions clearly. If you connect with another single, make it clear from the beginning that you are looking to cuff. If you don't want something long-term, make sure to set boundaries and expectations upfront.
Be bold and ask them out. If you want to stick to the cuffing schedule, make sure that, once you vibe with someone and feel the chemistry, you ask them out on a date! This is the only way to know if they can be your cuddle buddy for this winter.
FAQs
What is Tinder cuffing season?
Cuffing season refers to the colder months of the year when singles look for short-term companionship. Dating apps like Tinder are more popular during this time and are used to find a potential cuffing partner.
What months are dating apps most active?
Online dating apps are used increasingly during cuffing season. The number of online dating users grows during the cold winter months from November to March. 
What are the best dating apps for cuffing season?
For relationships during cuffing season, we recommend dating apps like Match, Parship, and eharmony. If you prefer a short-term hookup, AdultFriendFinder or Tinder can be good options. See our list above for more options.
Our final thoughts
Using online dating during cuffing season can help you to find a romantic partner for short-term companionship, but also for long-term relationships. Dating apps allow you to easily make connections with people near you sharing the same intentions by offering features like customizable filters, free registration, and interest-based matching. Take a look at our app recommendations and tips for better chances of finding a cuffing partner for the cold months. For more information about specific dating sites, check out our dating app reviews on Datingroo.com!