Parship Review: The Dating Site for Serious Relationships Updated 2023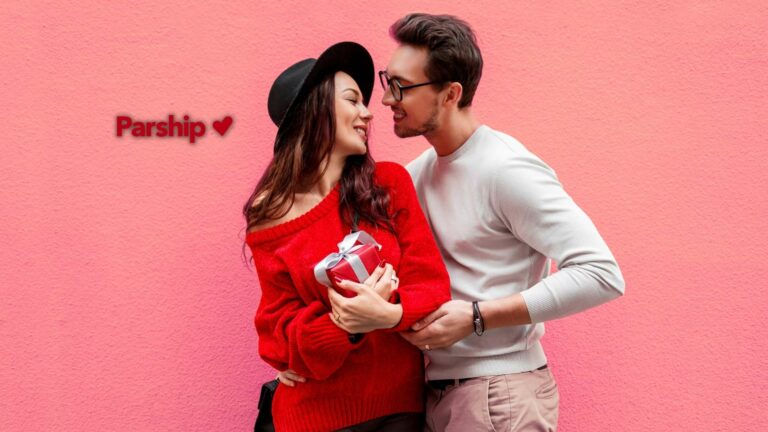 Parship is a dating site for singles looking for commitment, marriage, and serious relationships, rather than casual fun and one-night stands. Find out what makes this dating platform for serious relationships so special in our detailed Parship review, where we look at Parship's membership structure, registration, prices, and features.
Serious dating recommendations
Here are our top online dating services for finding a long-term relationship. Sign up for free today!
Parship review: how does Parship work?
Parship is the first online matchmaking service based on a psychological algorithm. The site's algorithm was founded by a psychologist in 2000 and included a 450-question personality test, which by now has been shortened to include only 80 questions. These questions are based on 29 key factors that may be crucial for long-lasting relationships, and they are available for free on Parship.
With a success rate of 38%, the dating site has proven its effectiveness and helped create many successful, long-term partnerships.
🆓 Parship review: free vs. paid features
It is possible to register for Parship for free. The site also offers three different price packages for premium membership, which you may wish to take advantage of. Read on to find out what the free Parship features are and what features you may have to pay for.
Free features:
Take the complete matchmaking personality questionnaire.
See all of your matches.
Send default questions to other members.
Parship offers a list of 100 default questions, 5 of which you can send to your match. With the free membership, it is not possible to send a personalized message.
Paid features:
Create your Parship dating profile.
Take the complete matchmaking personality questionnaire.
See all of your matches, including their photos.
Send default questions to other members.
Send personalised messages.
See who has viewed or favorited your profile.
Browse for matches outside of your preferences.
Depending on the type of membership, you can also use these features anonymously.

💰 Parship review: prices
Parship offers three types of paid memberships, with prices ranging from £14.90 per month to $35.99 per month—the longer you subscribe, the cheaper your subscription can get. Once you have decided which membership suits you, you can sign up and then choose a payment plan. You can pay by credit card, PayPal, or gift card.
| | | |
| --- | --- | --- |
| Duration | Monthly Costs | Total |
| Premium Lite (3 months) | $35.99 | $107.95 |
| Premium Classic (6 months) | $23.95 | $143.70 |
| Premium Comfort (12 months) | $17.90 | $215.20 |
*Pricing provided for illustrative purposes based on available information at the time of writing.
3 months Premium Lite
This subscription plan allows you to
see who has viewed your profile
send and receive unlimited messaging
view unlimited photos
access more matches and potential partners
6 months Premium Classic
With this subscription plan, you can
browse the site anonymously, so no one sees that you have viewed her or his profile
receive read receipts for all messages
be in the spotlight for 24 hours every month in order to increase your visibility
12 months Premium Comfort
With this plan, you can get all the benefits of Premium Lite and Classic at a discounted price.
How to reduce costs on Parship?
If you are looking for a way to use Parship at a lower price, you can find the necessary tips and tricks in our Parship review.
Take advantage of the different payment plans
Parship offers various discounts. The average cost per month decreases the longer you subscribe to a membership.
The 6- and 12-month plans offer a discount for the first three months, reducing your total cost.
The dating site offers payment options. For example, it may be cheaper to make a one-off payment than to split the cost into three. If you choose to divide the cost into three payments, monthly charges will occur.
Parship discount codes and Cashback
You can also search for discount and cashback sites, where you may be partially reimbursed upon registration. Cashback amounts may vary from time to time.
📊 Parship review: users and demographics
Parship has over 11,000,000 users, and every week, 23,000 new members sign up for Parship. Its members are singles from Germany, Austria, Switzerland, France, Belgium, Italy, Netherlands, Denmark, the United Kingdom, Spain, Mexico, Sweden, and Ireland.
Parship offers a balanced gender distribution of 49% female to 51% male. It seems that the Parship dating site may mostly attract singles aged 25+ who are looking for a serious relationship.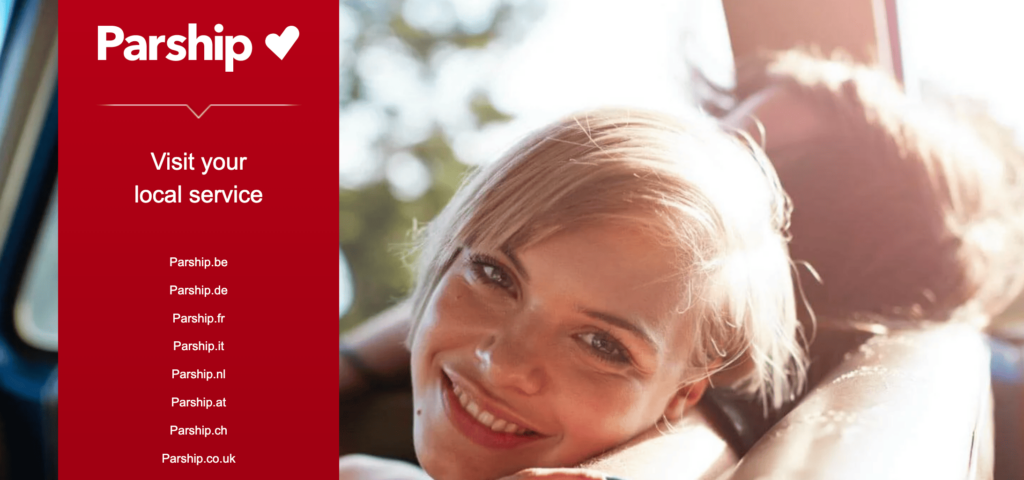 💡 Parship review: using the site
Registration
In our Parship review, we recorded a registration time of 12 minutes. The sign-up process is relatively simple but can take longer depending on how detailed and precise you want your profile to be.
Parship login
The Parship login starts by typing in your name, your gender, and the preferred gender of your potential partner. For singles of the LGBTQ+ community, we recommend Gay Parship. After that, you may be asked for a valid email address and to generate a password.
Basic information
You may now be asked to provide basic information about yourself, such as age, place of residence, number of children, ethnicity, and spirituality. There are thirteen questions of this nature, the longest of which describes your interests and passions, and what you like to do in your free time.
The partner of your dreams
After filling out your personal information, you may be asked about your match preferences, which cover information such as age and regional proximity. Once you have registered, you can enter more detailed information about your desired matches.
The famous personality test
The personality test is quite lengthy, but you can click through it quickly if you don't want to spend too much time answering questions. Keep in mind that the objective of the test is to analyse your dating profile and find the perfect match for you.

The quiz may require you to answer questions, make choices, and describe your character. The Parship questionnaire is divided into five sections to find out more about your values, beliefs, preferences, and skills.
Upload photos
Once you have completed the questionnaire, you may upload a photo to access your matches. This completes the registration process. You might have to wait until your account is authenticated, but in the meantime, you can already browse through your first matches and complete your profile.
Parship review: site interface
Registration: the Parship login is very straightforward. The only disadvantage is that registration takes rather long compared to other dating sites. Once you are registered, a paid membership may be a good choice because, unfortunately, there is not very much you can do as a free user.
Navigation: at the top of the page you can find a series of buttons that allow you to search for matches, check your messages, and view your profile.
Profile: it is quite easy to complete your profile, and you can choose which section you prefer to leave empty or fill in later.
Matches: you can browse through your suggested matches, view your favorites, and see the users that have favorited you.
You can hide profiles and try the "what if" feature, which displays singles outside your preferences. It's easy to navigate through matches, although they can be limited.
Once you're on a profile, it's easy to flirt with a person (just click on the smiley), add them to your favourites, or send them a message.
Contacting users
Parship members find it very easy to get in touch with potential matches. First of all, you can send a smiley emoji as a small, flirty gesture. Then, if you're a little shy, you can send up to five default questions to get warmed up. When you feel ready, you can just go ahead and start a conversation.
👍 Parship review: pros and cons 👎
Pros
The detailed sign-up process increases your chances of matching with singles looking for something serious and keeps out those who are looking for a quick affair.
Your matches are updated daily.
It's fun to fill out your profile and discover other detailed profiles.
The algorithm selects matches that are relevant to you, so you don't have to browse through thousands of profiles.
Parship might be the best dating site for singles looking for a long-term relationship.
Cons
The registration process is long.
You can't search for individual users.
A free membership doesn't allow viewing photos, and messaging is limited.
There is no default setting for gay and lesbian relationships, but Parship has a separate dating site for that: Gay Parship.
Subscriptions are expensive.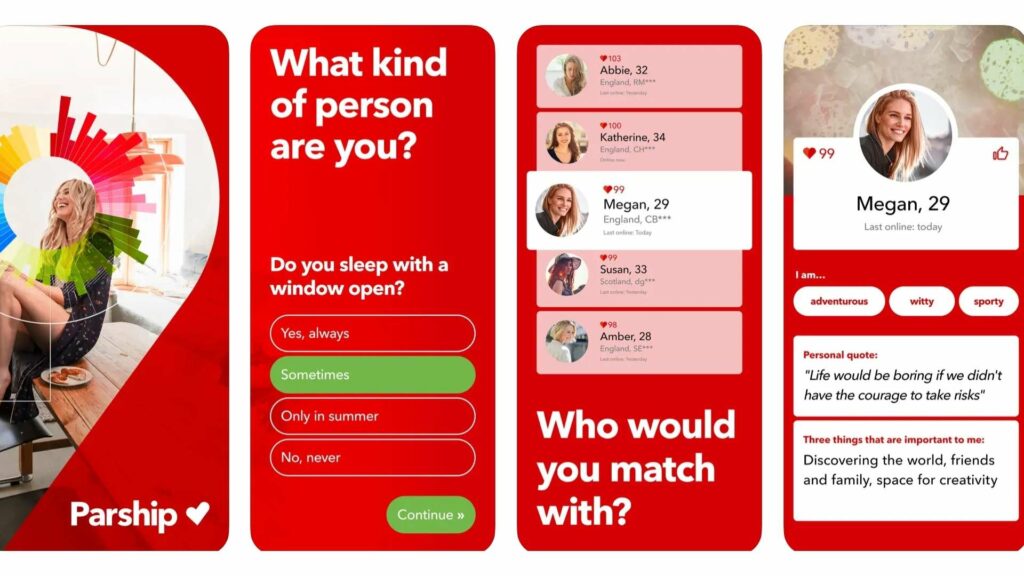 📱 Parship review: the Parship app
The Parship dating app is available on both iOS and Android and works in a similar way to the website. You can browse matches, message them, and edit your profile.
🙋 Parship Dating Review: FAQs
These are answers to some common questions we came across during our Parship review process.
Is Parship available in English?
Yes, Parship is available in German, Danish, Dutch, English, French, Italian, Spanish, and Swedish. To access the English Parship dating site, go to https://parship.com/.
What is the success rate of Parship?
Parship has some impressive statistics. According to estimations, more than 550,000 couples have already happily met and fallen in love on Parship.
Is Parship free?
With the simple Parship login, you can register for free and use some features. However, to have a real dating experience, you may want a paid membership.
How can I delete my account?
You can delete your Parship profile yourself at any time or have it deleted by Parship customer service. If you are a premium member, you may contact customer service directly. If you are a basic member, you can delete your profile at any time. To delete your profile on the website, follow these steps:
– Login to your profile, click on the small round section of your profile photo or the placeholder stored there in the upper right-hand corner of the screen and select "Data & settings" from the drop-down menu. 
– Under "Manage profile" you can see your "Profile status". Now simply click on the link "To delete your profile permanently, click here".
– On the next page, confirm the deletion by entering your personal Parship login password.
ℹ️ Parship review: our final thoughts
According to our Parship review, Parship may be the right choice for you if you are looking for a long-term relationship. You can sign up for free, so it is definitely worth giving it a try, and if you enjoy your experience, you can always upgrade to a premium membership!