Transgender Dating & Relationship Issues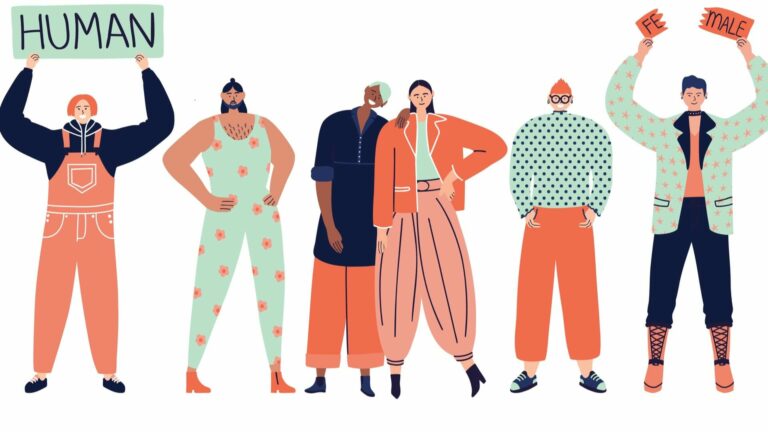 Dating— especially as a teen or young adult— can be an important social milestone in your life. Most people will have had at least one romantic partner by the time they finish high school, and that can still be true for transgender and gender-nonconforming people.
However, trans and non-binary people can experience different challenges and issues when dating both online and offline. This article will discuss issues with dating as a trans or non-binary person and advice on how to solve them.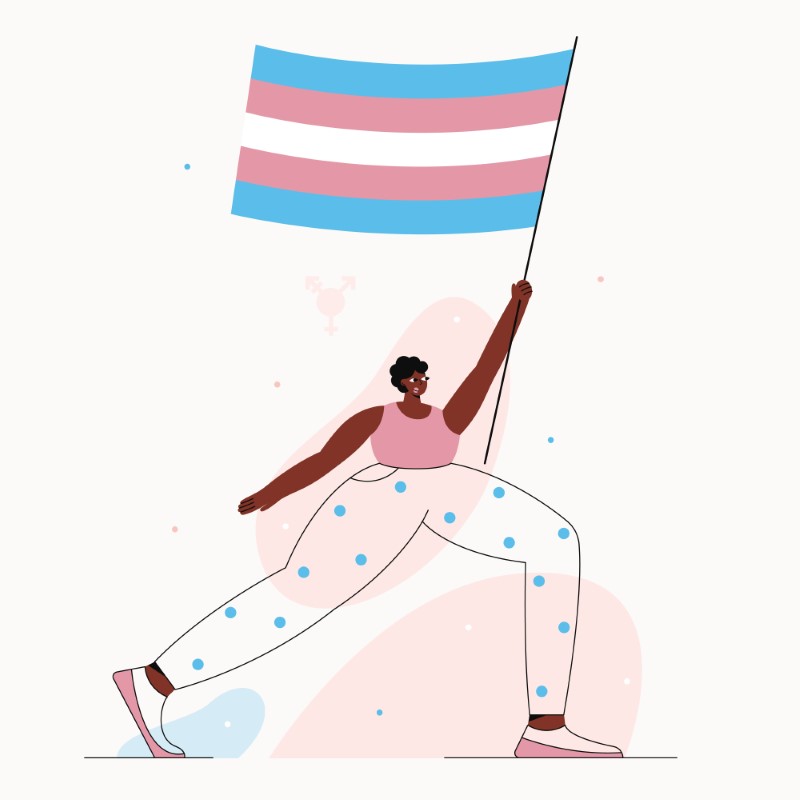 Dating issues online and offline when you're trans
With each year, more and more people turn to dating apps and websites as it can be easier to find someone that matches your hobbies and values. Of course, you can encounter many more people per day online compared to in person which can cause some issues.
Depending on what site or app you use, other members might be able to message you without needing to match with you first. Luckily, many dating apps such as Tinder and Bumble only allow matches to message each other, but apps like Grindr still allow users to message each other without matching. Without the requirement to match first, it could lead to ignorant and hateful comments stemming from transphobia that may otherwise be prevented.
On the other hand, there are also people labelled "trans chasers" by the transgender community of people that fetishize trans people and exclusively seek them out for sexual and romantic relationships. Usually, trans chasers tend to be cisgender men looking for transgender women, but other identities of trans chasers can exist.
A few signs to look for to know if the other person is a trans chaser or not, is if they keep talking about you being trans, and if they seem to only be interested in your body. Another sign could be if they directly mention looking for a trans person in their dating profile.
If you're trying to date offline, especially if you're in a place that has a variety of different people, it can be difficult to know what the other person is like and whether or not they're interested in dating transgender people. When meeting someone in-person for the first time, it would be best to stay in a public area to ensure your safety if anything offensive or violent happens.
A suggestion of where to look to find people that may be interested in dating trans and non-binary people would be to look for LGBTQ+ groups or events in your area. At the very least, the people that attend those groups and events are allies to the community and you can make friends and possibly even find a partner.
You're trans and dating another transgender person? If you're in the need of tips for trans-trans relationships, check this article out.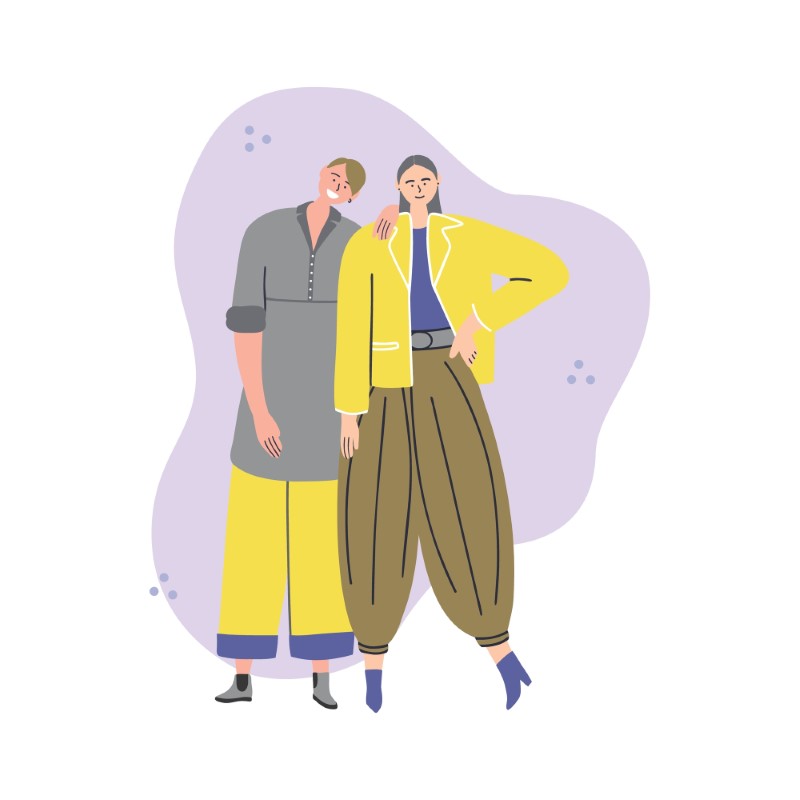 Dating when you're not out yet
If you're still in the closet, that's okay! You can take as much time as you need in order to feel ready and safe enough to come out on your own time. In the meantime, how can you date when you haven't come out yet?
Find safe meeting spots: This can look different depending on your situation. Especially if you're still living with your parents, it may not be a good idea to bring your date to your house. Try to find meeting spots that feel safe and aren't likely for the people that don't know about your trans identity to see you. Some ideas include going to the park, museum, movie theatre, or your date's house if that's a safe option.
Use chat or texting services: Luckily in our modern day we have access to the internet. One way to talk to your partner without seeing them in person around others that you're not out to is to use chat services such as Facebook messenger, Discord, or Snapchat. You could also text them if that's what you prefer.
Discuss boundaries with your partner: Before getting into a relationship while in the closet, it would be a good idea to mention that you haven't come out yet and speak with them about any boundaries you have. For example, if you both run into someone that you haven't come out to, how should you refer to each other? Also, are there particular places that you can meet up in?
Our recommendation for transgender dating sites and apps
Here are our latest recommendations and top picks for the best transgender dating sites and apps:
Issues in trans-cis relationships and how to solve them
For cisgender people that date a transgender person, some issues can come up even if you don't expect it. What are some of these issues, and how can you prevent or solve them?
For many trans people, gender dysphoria is something that they experience as a result of their body parts possibly not matching up with their gender identity, especially if they haven't had or don't wish to have surgery. For example, a trans man might experience gender dysphoria from having breasts, and a trans woman could experience gender dysphoria from having male parts.
If your partner experiences gender dysphoria, it could affect their self esteem and even your sexual relationship. In that case, it's important to compliment your partner and try to do things for them that can help them feel more comfortable with their gender. If you're not sure what you can do about that, you can always ask what things they like.
Another issue that could come up in trans-cis relationships is whether or not the cisgender partner's family or friends will accept the trans or non-binary partner. It's important to consider if it's safe to tell the other people in your life, and also if your partner is comfortable with being out to them.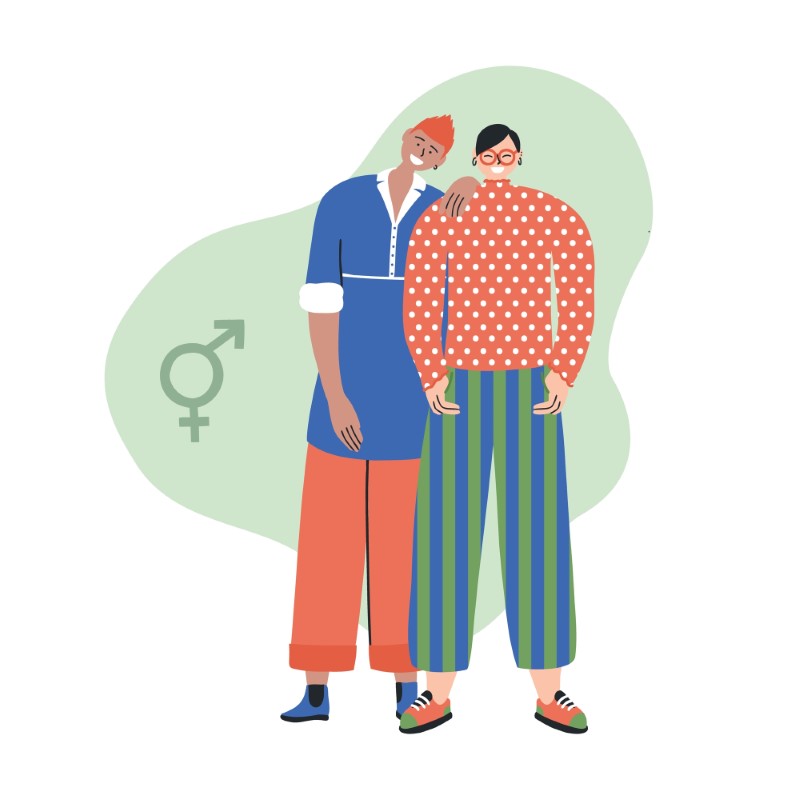 Coming out in a relationship
Coming out to anyone can be a scary and stressful experience, and it can cause an extra level of stress for someone that is looking to come out to their partner. If your partner comes out to you, here are some things to keep in mind:
Be understanding: This may be difficult at first, especially if you didn't expect it, but try to be understanding of the courage it took for your partner to share their gender identity with you. It's not easy to open yourself up to the important people in your life.
It's not about you: A trans or non-binary person discovering their gender identity is a personal experience and has nothing to do with anyone else around them. If they are interested in medically transitioning, that should only be their decision and no one else's.
Have a mature discussion: While being respectful and mature, talk to your partner about what this possibly means for your relationship. If it doesn't change anything, let them know. If it does, talk to them about what that change looks like. If for some reason you are not interested in the relationship anymore, please be mindful and respectful. However, it's important to remember that trans people's personalities don't change just because they're trans, the only change that may happen is their gender expression and their body if they choose to go through with those changes.
Support them: If you are staying with your partner, ask what you can do to support them. Do they need help getting gender-affirming clothes that will make them feel more comfortable and confident? Also, make sure to support them emotionally and let them know that you are there for them.
Successful trans relationships — can a trans person find love and acceptance?
Despite a study done by Karen Blair that suggested 88% of their 1,000 respondents said they would prefer to date a cisgender partner, it was discovered that more than half of people that identify as bisexual or queer were willing to date a transgender person.
If you are currently looking for someone to date and you feel you aren't finding many people, you don't need to lose hope. There's a variety of different dating apps you can try, including Tinder, OkCupid, and Taimi. You can also try going to some LGBTQ+ events.
The most important thing is to protect your own well-being and know that you are worthy of love and acceptance no matter what anyone else says.