Victoria Hearts Review, Updated 2023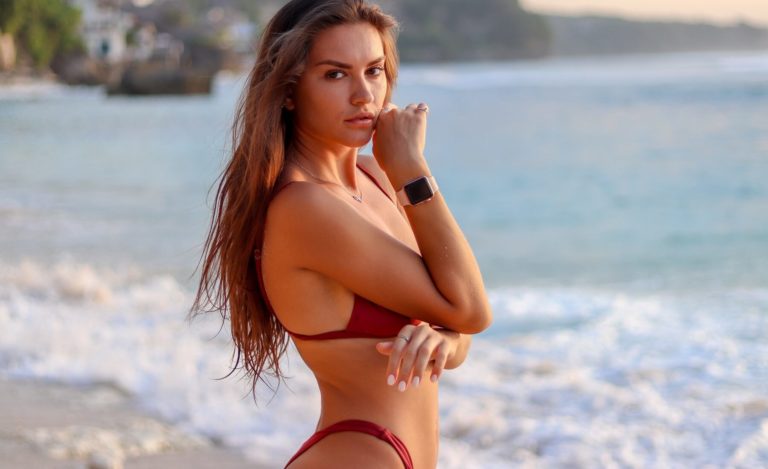 Victoria Hearts is an online dating platform to help connect users from western countries, mostly men, with eastern European women of Slavic descent. The website encourages serious relationships and wants to help you find a soulmate. Find out more in our Victoria Hearts review below.
Although the service might come across as a type of mail order bride, this isn't true. Victoria Hearts is a legitimate dating platform that requires all users to put in the effort to find a prospective spouse who shares the romance equally and is a true companion.
For anyone that is hoping to meet a marriage partner, either a Russian or Ukrainian bride or groom, Victoria Hearts offers you an excellent way of starting a family that is based on love. Many men the world over have found true love with women on Victoria Hearts.
The website boasts a large amount of women who are looking to become potential brides, and are happy to communicate either by chat, video, or mail.
To learn more about what Victoria Hearts has to offer you, read through our review and find out everything you need to know about membership and their credit system, signing up, user-friendliness, and more!
Check out our ranking table for an overview of the best Russian dating sites in the US!
Victoria Hearts review at a glance
If you are looking for potential brides from women who are from eastern Europe, specifically the Ukraine or Russia, then Victoria Hearts is certainly the place for you to be. There are many testimonies on the site from happy brides who have true love here.

Victoria Hearts offers a wide variety of ways to get in touch with women and to really help you foster a romance with potential brides to be. There is no subscription model in place for the website, which is refreshing for a dating platform and gives user freedom to browse.

However, one of the only real downsides to the site is that the credits can be expensive, and that you will need them for most forms of communication when talking to women. This can really add up if you are looking for real brides for you to marry.

If you are able to afford the price that this cost you, then you will undoubtedly find yourself with a lot of opportunities for meeting women who are eager to become brides.

Fortunately, this was really the only major issue we had with the site. There are a lot of great features to explore and tons of ways to interact with other users. Registering is free, so why not take a look for yourself and see if Victoria Hearts is the dating site for you?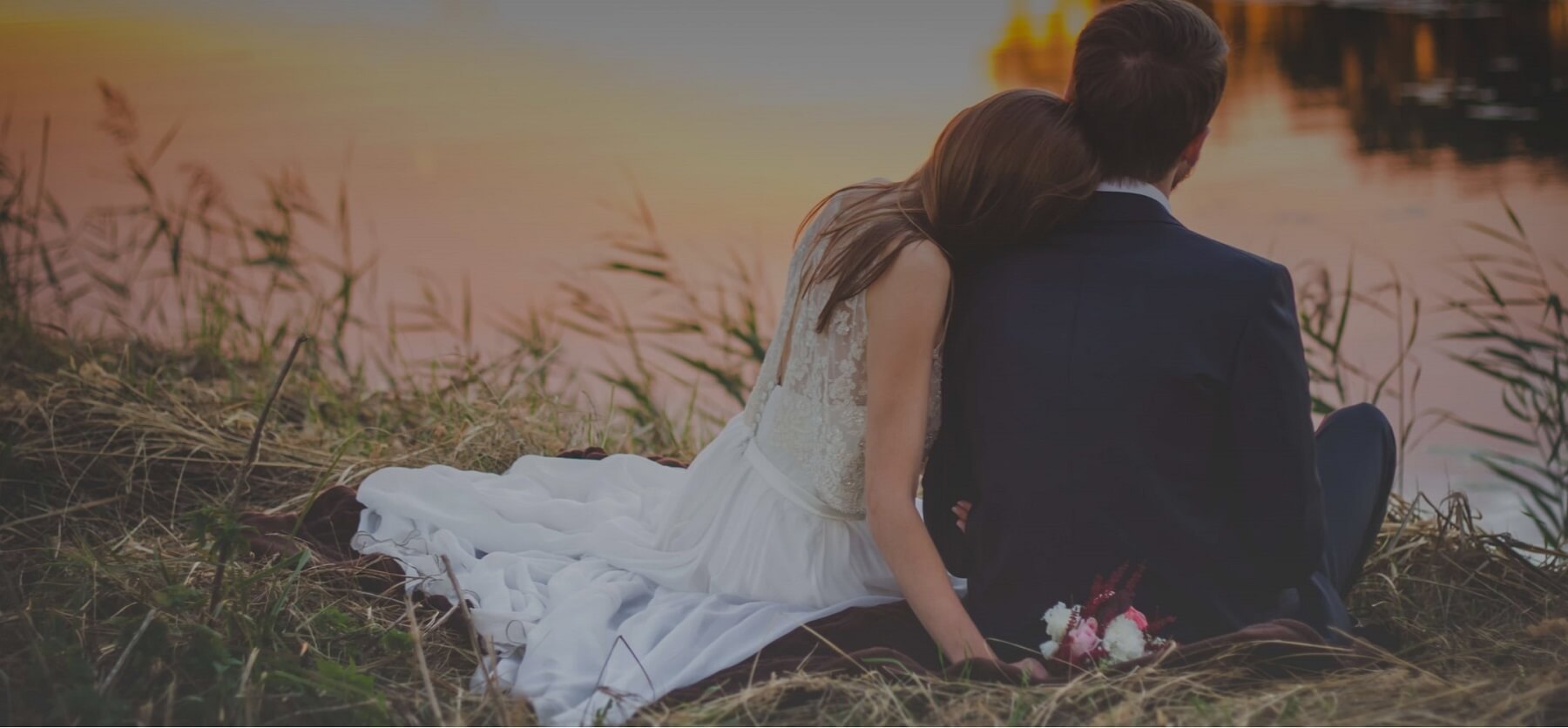 🆓 Free profile vs paid profile review
Free users will have access to the site broadly, but to utilize the most vital features you will have to use credits. Here is what you get with your membership, and what credits will be able to do for you.
Free membership review
Send Winks
Add to Favourites
Access to the Gift Shop
Send "Like"
View profiles
Paid membership review – what you get with credits
Send short messages
Flower and Gift Delivery
Access to Video Chat
Access to photos and videos
Send Letters
💰 Types of membership
There is only one type of membership, which is the standard free membership that users automatically have access to when joining. However, for those serious about online dating, there are credits that can be used to chat and interact with others.
Credits review – what they do and how to earn them
You can start talking to members by purchasing 20 credits for 7.97 $. Sending your first letter only costs 10 credits. The subsequent letters cost 30 credits.
Listening to audio from a member is 10 credits while viewing each photo and video costs 10 credits and 50 credits, respectively. Live chats cost 2 credits per minute.
There is an automatic top-up for credit purchases based on your most recent purchase, so please keep this in mind.
Credits – Bundle cost
| | | |
| --- | --- | --- |
| Credits | Price / Credit | Total |
| 1 Credit | $0,50 / Credit | $0.50 |
| 10 Credits | $0,50 / Credit | $5 |
| 20 Credits | $0,50 / Credit | $10 |
| 50 Credits | $0,50 / Credit | $25 |
💡 How to reduce costs review
Take advantage of their payment plans
Generally, because prices per credit remain the same, you will get a better deal on your credit purchases by buying in bulk rather than repeatedly topping up automatically with smaller purchases.
That said, we would recommend that you check out the site as a free user before purchasing credits to see if Victoria Hearts is something you really are interested in. You can also purchase a smaller amount of credits to start, just remember to cancel auto top-up!
📊Membership structure review
How many Victoria Hearts users in the US?
There are an estimated 1.5 million users on Victoria Hearts in the United States out of almost 13 million worldwide.
Victoria Hearts' demographics of love
Most members who are female tend to be from either Ukraine or Russia, whereas most men tend to be spread out, with a sizeable portion being from the United States of America.
40% of the site is male
Most men are older and well off
Most men look for a younger bride on the site
✍️ Registration process and profile creation review
Registering for Victoria Hearts is easy and takes only a few minutes to do, however there is a lot of optional information that you can add to really help yourself stand out.
Signing UpThe first thing that you will be asked to do when signing up for Victoria Hearts is state whether you are a man looking for a woman or a woman looking for a man. You don't have an option to look for a same sex relationship.

You will also be asked to give a screen name for the website, which can either be your real name or a fake one, as well as your age and a valid email for verification purposes, as well as a password to use for the site.

Activating your accountBefore you go on to fill in your account information, it is recommended that you take the time now to go and activate your account through the email that should have been sent to you by Victoria Hearts. If you don't see it, check your spam folder.

There are a few reasons to do this, including:

More attention from other members
Better possibilities for communication
Participation in promotions and special offers
Describing your dateIn this section you can choose what kind of date that you are looking for. There are a few options to select from, including: a long term relationship, penfriends, marriage, a woman with kids or is good with kids, a casual relationship, or just flirting.

You can also just state that you are looking for online friendship, which is a welcome inclusion to a dating site. After this, you will be able to select a range for your ideal partner's age, as well as whether they have children or not and if they want them.

You will also be able to go into specifics, including a range for your partner's height and weight, as well as what their body type is. There will also be questions about their smoking and drinking habits as well.

Feel free to select as many or as few of these as you would like to. All of these steps after the initial registration are optional but doing them will improve your odds with meeting someone online.
Describing YourselfThese steps are also optional, but again, we recommend that you spend a few minutes filling out some details about yourself to give yourself the best odds possible of meeting someone at Victoria Hearts, either for dating or just friendship.

You will first be asked to specify where you live, and to confirm your age. You will then be able to state your height, body type, your marital status, and the number of children you have and whether you want more.

After this you will be asked your level of education, religious views, and what your current occupation is. You will then be asked about your drinking and smoking habits.

Finally, you will be asked to write a paragraph about yourself. This is a good opportunity to expand on personal interests that you think are engaging and to say a few meaningful, eye-catching things about yourself.
Adding a photoThe final thing you will need to do before you are taken to the site proper is to upload a photo. Again, this is optional, but you won't really be able to get anything out of Victoria Hearts if you don't try to upload a decent picture of yourself.

Make sure your profile shot shows the best side of you and isn't anything crude or vulgar. Once you have uploaded the picture you will be able to proceed to the main page and enjoy checking out other users!
📱 User friendliness review
Victoria Hearts review: website
Registration
Registering is fast and simple, requiring at most 5 minutes to complete. You are allowed to fill out a short questionnaire which helps narrow down prospective matches.
Navigation
The website offers a well-balanced user-friendly experience with its ease of navigation and ability to take you from one page to another quickly.
Profile
Your profile is easy and quick to modify at any point, and most users will have filled out a lot of information to help you learn about them. You may run into some users who don't fill out their profiles because most of it is optional, but this wasn't the majority for us.
Victoria Hearts review: app
There currently is no app available for mobile as of this moment, although they do have a mobile website that functions just like the main site.
Registration
This is just as simple as the website and is exactly the same.
Navigation
The webpages are a little easier to navigate thanks to touch-screens, but otherwise identical.
Adjusting profile
This is simple to do and can be done at any time from either your phone or the website.
✉️ Contacting users with Victoria Hearts chat
Sending a message and chatting with another user on Victoria Hearts is simple, but you will need to be a paying member to do so. This means purchasing credits and then spending them per message you send.
If you are looking for women who want to be brides, then definitely consider sending a mail or letter!
How to contact another user:
On their image in the main page, click on the icon that says 'Chat Now'
You will be taken to a new screen where you can type your message to the user
Click 'Send' to send your message
👍 Victoria Hearts review: pros and cons 👎
✔️ What we like
Signing up takes less than a minute
Viewing of messages, emails, profiles, and photos are free
You can check out each special feature without spending money
They use 128bit SSL encryption
❌ What we don't like
Sending messages, viewing videos, and listening to audios are paid features
There is no mobile app yet
Some fake accounts despite efforts to prevent them
🙋 FAQs
What is Victoria Hearts?
Victoria Hearts is a dating platform that focuses on helping people find their one true love across countries.
Is Victoria Hearts free?
No. Sending message, pictures, videos, and starting a video chat require the use of credit.
How many members does Victoria Hearts com have?
This dating community already has 13 million members around the globe.
Can I use Victoria Hearts anonymously?
You are free to use whatever screen name you would like to for the website and can keep your real name private until you meet someone you feel can be trusted.
Is Victoria Hearts a legitimate dating site?
Yes. It is operated by Cellar Door Limited.
Is Victoria Hearts safe?
Yes, Victoria Hearts is a safe website for dating. Members can report malicious profiles or email [email protected]. This dating site is reliably secure with its 128bit SSL encryption to ensure your privacy and security.
Always use common sense when browsing these sites as well.
How do I delete my Victoria Hearts account?
If you are certain about deactivating your profile, please follow the steps below.
1. Deactivate your profile so it won't be shown to other members and you won't receive any notifications
2. Click on your avatar in the upper right corner of the screen
3. Select 'Profile settings' in the drop-down menu
4. Click on 'Deactivate profile'
5. You will see a message asking you to confirm the deactivation of the account. Enter your password in the appropriate field to confirm your action.
Please note that you can always reactivate your account. To do so please contact Victoria Hearts support anytime. If you want to permanently delete your account please, contact them as well.
How can I know that the profiles are real?
You can trust that Victoria Hearts works hard to weed out fake accounts.
Victoria Hearts takes steps to ensure that all members of the dating community are genuine. According to the site, they require members to provide their information using government-issued IDs as well as personal interviews with the website staff members.
This is to safeguard the site against bots and other fake profiles. Verified members must provide video verification as well as a clear copy of official government-issued documents in order to confirm their identity before joining the community.
Moreover, Victoria Hearts provides members with an authentic gift service, giving the opportunity to send presents and flowers. Once a gift is delivered, they provide proof by requiring a real-time photo of the member with your gift. 
In the event of fake profiles or scam artists infiltrating the site, Victoria Hearts will do whatever it takes to root these unwelcome members out. If you notice something suspicious in the behaviour of a specific member, report the abuse or contact support.
If you contact the Support Team directly please provide their member ID and a thorough description of their behaviour. Victoria Hearts will investigate the matter and inform you of their decision.
Depending on the gravity of the situation, they may offer you a refund in accordance with their Refund Policy.
If you are still concerned, it is always a good idea to keep your private information private and not to send money to anyone you meet online that you haven't also met in person at the very least.
Keep your financial data, personal ID, and other information secure and never reveal it to anyone online.
ℹ️ Company info
Victoria Hearts is owned by Cellar Door Limited which is based in the Republic of Cyprus. The website began in 2013 and has been growing ever since.
For more reviews of Eastern European dating sites: