Tinder, one of the world's largest online dating platforms, has announced a new security measure that could drastically change how online dating works: background checks on potential dates.
The new feature is scheduled to roll out in the coming months, and if successfully implemented could significantly decrease the potential risk of sexual violence and abuse. In this article, we'll cover what it is, how it works, and what kind of issues may crop up with it.
What is the background check feature on Tinder?
Tinder's background check feature will be an option that tinder users have to see if their matches have any sort of criminal history related to sexual violence or abuse. Like with the safety features for women found on Bumble, it is intended to keep users safe from harm.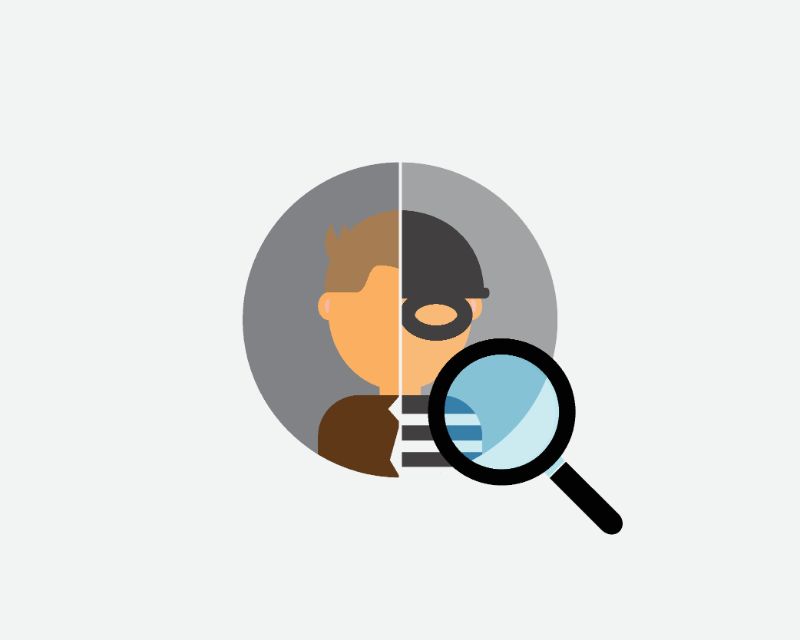 As of now it is unclear how one will use the service, but in practice users will pay for a background check on a match they want to connect with to see if they are safe and receive a report shortly thereafter.
Users may pay for the service or it may be included as a part of a subscription feature.
The decision to incorporate a background check came about after the 2019 investigation done by the non-profit organization Propublica into the Match Group's userbase. The Match Group is Tinder's parent company and the owners of OkCupid, Hinge, PlentyofFish, and Match.com.
The report found that registered sex offenders and abusers were signed up on many of Match Group's free dating platforms.
In response to this Match Group's Head of Safety and Social Advocacy, Tracey Breeden, who is the for the Match Group, which is Tinder's parent company, has pushed for collaboration with background checking platforms to provide an improved and safer dating experience.
As a result of this, the Match Group has partnered with Garbo, a background checking platform, to provide the paid service. It should be noted that the dating sites company as of now has an invested stake in the Garbo company.
Their goal is to make use of this on Tinder first and then expand it to other platforms under the Match Group's ownership. The service is scheduled to be released sometime later this year.
What is a background check?
Generally speaking, a background check is a report provided by police and public records that details any criminal records a person may have committed and has been found guilty of. Employers often use this to see if potential employees have a history they should be aware of.
These can sometimes be mundane, like traffic violations including speeding or parking tickets. However, it can also be drug possession charges, rape, and other violent acts. In the case of Garbo, the company states that its focus is on a person's history of violence:
We're aggregating dozens of data sources to provide the most comprehensive view into someone's history including arrests, convictions, sex offender records, and more. Garbo's platform is focused on the reporting of violence, not on perpetuating the injustices seen within the justice system.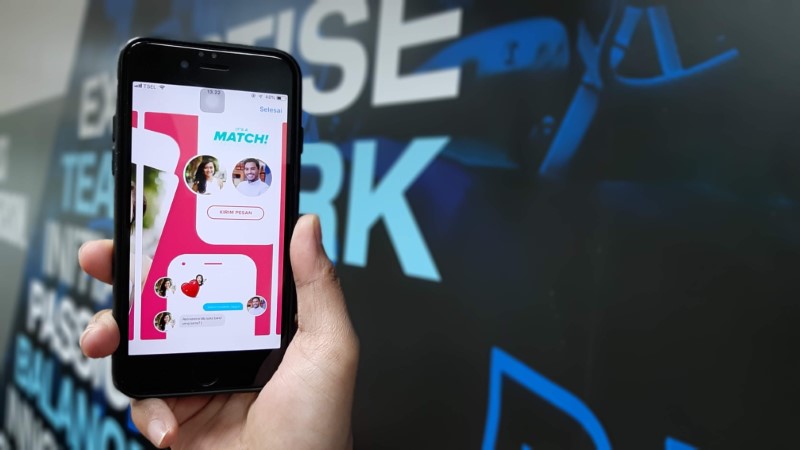 This means that it collects public records and reports of violence or abuse, including arrests, convictions, restraining orders, harassment, and other violent crimes.
These are typically found in police reports, orders of protection or restraining orders, and other legal documents that report abuse, harassment, or other crimes.
Why you might want to see a background check on a potential date
Background checks provide a clear understanding of the person you may be meeting up with, and will give you a head's up on whether that person has a history of violence. This can mean life or death for many people going out to meet a stranger, and can save your life too.
For many people, online dating holds risks not just related to the security of their own financial or private information, but also as a risk that other daters may be violent. Gender-based sexual violence is a terrifying and sad reality, and this is something Garbo wants to combat.
Dating services are constantly looking for ways to make sure that their users are as safe and as protected as possible while they enjoy their online dating experience. As such, preventing violent crimes is clearly a priority for any competent dating platform.
A background check makes it possible to greatly mitigate potential risks. Additionally, they can serve as a way for dating platforms to weed out unwanted users before anything dangerous can happen.
Issues of privacy and what can go wrong
Of course, there are a few problems with implementing this kind of feature. For one, criminal background checks only really indicate someone's past actions and whether they have been charged. It doesn't stop potential abusers with no history of violence who may be starting out.
There's also the issue of whether or not someone is providing their true full name and accurate information. Depending on the quality of the background check platform, it may just state that a fake identity has no prior issues, leaving victims vulnerable to violence from predators.
On the other hand, there's the question of privacy. Not all criminals will commit the same crimes again, and there is a point to be made about whether someone with a criminal past should be allowed to try and reenter society as a normal, fully-functioning person.
In the case that they have rehabilitated, this would mean that it would still flag them as someone with a history that is problematic and automatically prohibit them from using the service.
On top of this, in the wrong hands a person could further damage a person's livelihood by spreading this information out despite their efforts to change or reenter society. It brings up the potential for harm that someone can do with data from dating apps.
This isn't to say that people with a history of violence or criminal records, particularly pertaining to sexual violence, should be given a free pass or be allowed to use dating platforms freely.
This is to say that it is a gray area and a blanket decision could hurt people who don't deserve it.
Of course, user safety is a priority. It is THE priority. It may be in the end that this kind of risk or loss of opportunity for some people is worth the benefits that a service like this provides. In the end, it is something people should take seriously and consider the impact of.
Tinder Safety Features
You shouldn't think that Tinder has no safety features in place at the moment even without a background check.
For example, they do require verification of your account through Facebook and a form of photo verification that requires daters to take a selfie in real time that matches a pose shown by a model in a sample image.
On top of this, Tinder added a panic button in January 2020 that stores information about a date, including location data, that will alert emergency services if the button is pressed.
In another article, we explore Tinder's safety features in more detail.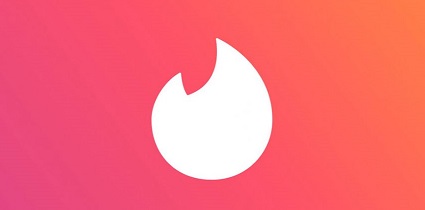 Casual dating recommendations
Check out our latest recommendations for the top hookup apps and dating sites and sign up today for free:
Date4you
Advanced search algorithms
Designed to fit your needs
Chat & meet up tonight!
WantMatures
No strings attached
Quick & easy sign up
What are you waiting for?
Adult Friend Finder
No strings attached
Biggest page for casual hookups
Over 50k members online this minute!
Dirtydating
Free sign-up!
+100.000 women.
100% discrete
PassionateChat
Free sign-up in under a minute!
Unique matching
Designed to flirt & have fun
Flirt
Are you bored of the usual dating?
Feel lonely and still can't find a person for life and love?
Here you can meet more people of different preferences
SeekingArrangment
Mutually Beneficial Relationships
Empowered and Honest Dating
Elevated Lifestyle Experiences
Sweetsext
Women here are very easy-going
Unique matching
Customer satisfaction centered brand
Available for members only
Casualdating
Free sign-up!
More singles than any other platform.
100% discrete
OneNightFriend
Free registration
Verified members
A modern and user-friendly interface
Members who are looking for hookups
Safe and secure
MilfFinder
Only mature women who really know what they want are members of MilfFinder
Milfs here know exactly what they are looking for and what their needs are
No financial risk with the free registration
Younger men... and middle-aged men are often considered the "target group"
It's fun and interactive!
Nostringsattached
Easy interface
Real users
Discreet
Wildhotmilfs
60 000 new users weekly
No judgement when it comes to kinks
Great for finding singles and couples
Fuckbook
Signing up for your adult encounter
Fuckbook is really straightforward
All discipline are covered
Lovnet
Search millions of profiles, chat in real-time and share your photos
Find, communicate and meet with like-minded people.
Discreet
Secretbenefits
Women here are very easy-going
Only real people
Unique matching
Customer satisfaction centered brand
Only-flirts
Easy and convenient interface
Many success stories
Plenty of cool members for you to have fun with
sugardaddy
Women here are very easy-going
Only real people
Unique matching
Customer satisfaction centered brand
FAQ for safety measures on Tinder and other dating apps
There can be some confusion about the exact safety measures that dating platforms sometimes take amidst all of the data access and information that they collect on users. Fortunately, we have included answers to some of the most frequently asked questions:
Does Tinder do background checks?
At this moment, not yet. But Tinder will eventually let you do a background check on your matches to see if they were involved in past crimes or incidences of violence. This will come from the non-profit background check service provided by Garbo to the Match Group.
Tinder will be the first to use this under their services, and it will expand to others from there.
Do dating apps do background checks?
Yes, although not as thoroughly. Most major dating apps will ask their users to verify that they don't have criminal backgrounds or were convicted of felonies, but this is small print in their terms and conditions. It also happens to rely on a user's honesty, which is flimsy at times.
Reports, bans or closer inspections into this really only tend to come up if a user reports someone else.
Which dating sites run (or will run) background checks?
Tinder won't be the only service to feature background checks. Here's a rundown on the ones who are a part of the company's services and those who are also making the step to introduce background checks:
Match.com
Tinder
OkCupid
Hinge
The League
Raya
SafeDating
It is hard to say whether this will stick, as not all of Tinder's features last. However, it can generally be said that the intention is in the right place and it may be for the best out of the interest for user safety.