Different Asian dating conventions across different cultures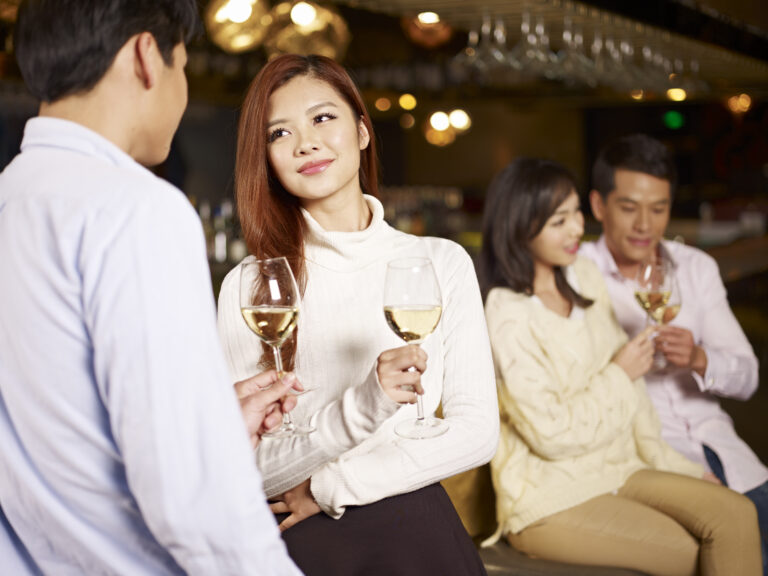 Cultural differences for dating and relationships among the different countries in Asia can make it difficult for non-Asians to begin a romance with someone who is either from one of the many ethnic groups there, or has some connection in which they base their lifestyle on.
If dating someone with an Asian background is something you want to try, then you can give yourself the best start possible by learning about the basics of their own dating conventions.
That's why we've got a beginner's guide to different practices for dating in major Asian countries. Read on to learn more about what is valued most in each country, how they relate to Western society, and more.
How dating in Asian countries is different than in the western world
Asian cultures have some pretty long standing traditions in them for how dating works, which is especially the case for developing a relationship into marriage. For many Asian women, flexibility with this approach doesn't always work, so it's important to know them.
We've broken down our overview of different dating conventions based on country and ethnicity, although you should keep in mind that your potential date may not adhere to a strict observation of her or his culture.
Nevertheless, knowing about a person's cultural background can never hurt you when it comes to making a relationship work.
Dating in Japan
Like many different Asian cultures, dating for the Japanese isn't something to be taken lightly. The most unique thing about it is that it actually isn't a priority for many people until later in life.
Even then relationships can feel strained due to social pressure to perhaps start a family, financial stability, commitments, each person's own career, and their education. When people do date, there is some expectation that it will lead to marriage, and even sooner than later.
First dates are also unique, as they aren't just two people meeting each other but rather something called a "goukon", which is a group meeting. This is where multiple couples meet or even a group of friends.
As a head's up, public displays of affection, or PDAs, aren't the norm at all. The most you should expect from your partner at the end of a date you'd feel is wonderfully romantic would be a stiff, maybe cold, hug. Take it slow and they will warm up to you eventually.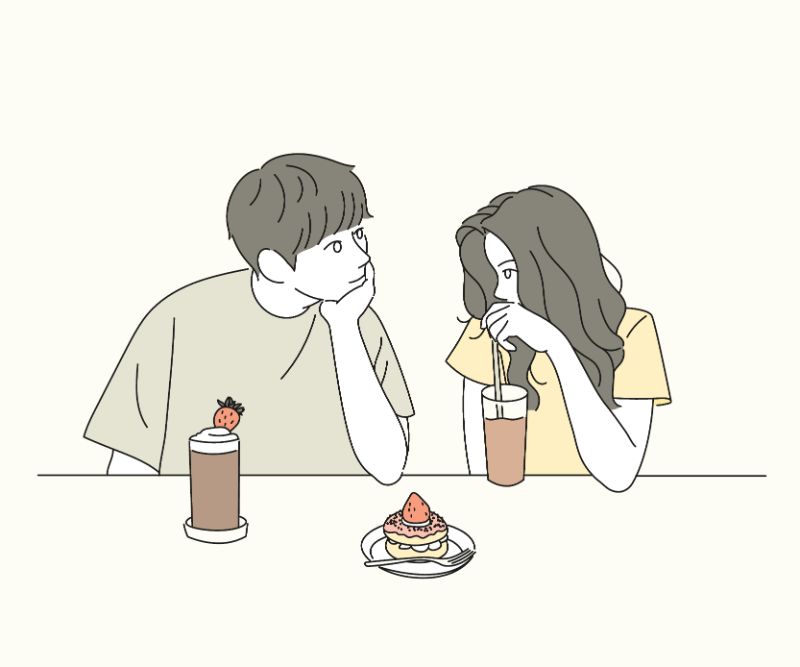 ​
Dating etiquette in China
Dating etiquette in Chinese culture is a little different, and shares many (although not all) similarities to Taiwan. Specifically, the pressure for people to get married is significantly higher for Chinese women, although Chinese men also feel it too.
This is why something known as "Marriage markets" exist. These are places where parents bring a picture of their daughter(s) to find a suitable spouse. The pressure is high here for young people, as people in their 30s and up are considered "leftovers".
More so than most other Asian dating cultures, the bottom line here is that parents are very involved in the start of a relationship.
To date though, younger generations have started to push against this and make their own decisions about who they partner with. There are still a lot of traditional aspects at play here, like the man making decisions for the couple, even as they date, but things are changing.
How dating works in India
When it comes to matchmaking to find a significant other for your children, India is perhaps best known for its own arranged marriages. Nevertheless, the practice sees some modernization in dating apps, even if they are just for parents.
This isn't to say that you as an outsider couldn't date someone from India, but more to the point that dating is going to be a community effort with enough calculations involved about your worth and hers to make your head spin.
This will include a lot of astrological considerations, numerology, and many things you may not care for. There's a lot that goes into dating an Indian girl or guy, so don't take it lightly.
Even if the parents won't be involved in the case that you are outside of India, you can still expect family and friends to be a constant party to your dating life. You can also assume that casual dating is out of the question as well, since marriage is usually the goal here.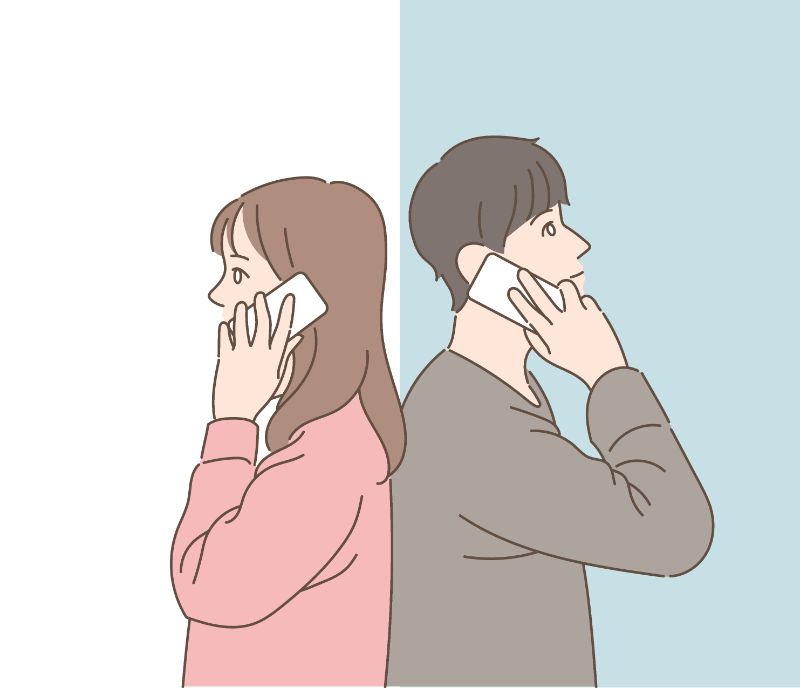 Korean dating
Korea has a lot of rules for dating and being in a relationship, and sometimes they can seem strict to Westerners. For example, holding hands is only okay if you are in a relationship and anniversaries are often counted more frequently, like on the 50th day, 100th day, 200th day, etc.
Casual dating isn't really as popular, so don't expect it much. With that said, the period where two people get to know each other is fairly short. Many Koreans already figure out if they will be steady by the third date, and they see other cultures as being indecisive.
You won't really meet your date at a bar or club either. Expect dating to really kick off in social clubs, at a company, in school, or through friends. Both guys and girls will also be really into trends at the time, from hairstyles to K-pop artists and so on. Stay up to date!
As a non-Korean, you might get a lot of stares from strangers. Some people might see you in the relationship just for sex, which may lead her to be more conservative than she actually is. Being accepted as a dating partner can be hard for foreigners.
Finally, be ready to text and call a lot with your girlfriend or boyfriend. Sometimes it can feel a bit pushy always having to update them and whatnot, but you will get used to it. On top of that, Koreans are usually big on "couple items", like matching t-shirts, rings, etc.
Dating in Thailand
Dating in Thailand is a much more conservative process than you may be used to, and the entire courtship process is fairly indirect. For starters, your date is likely to bring one of her friends along on your first date, and it'll take place somewhere public rather than not.
You're expected to be a perfect gentleman as well: well-dressed, clean, and punctual. Rely on those old-fashioned manners that you were taught when you were younger, or learn them as soon as you can before the date. That includes, but isn't limited to:
Opening a door for her
Holding her chair
Using table manners
Complimenting her without going overboard (3-5 over the course of the date)
Bringing a small gift, like flowers or a nice chocolate
Paying the bill discreetly (includes her friend, who is joining you for all of this)
First dates are still times to get to know one another though, in a particularly safe environment. Listen and ask questions about her, and tell her about yourself as well: your job, family, and interests. Just make sure not to take over the conversation.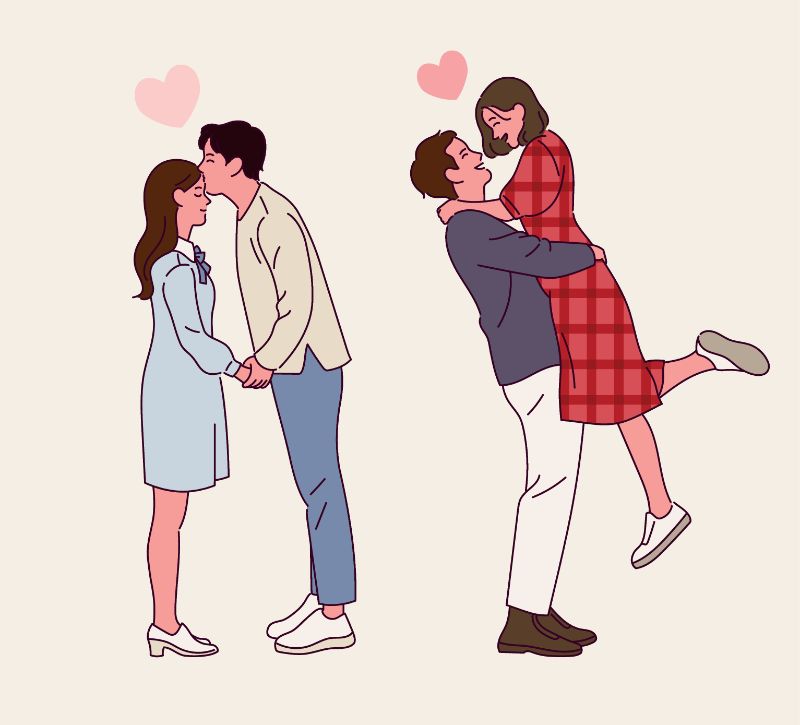 Dating cultures around the world and Asian dating conventions
For many Asians abroad, or second or third generation descendants, heritage plays a big role in deciding how they will date. For example, Asian-Americans dealing with the cultural norms of American culture and the expectations extended family members have is a big deal.
How much that Asian heritage influences the native culture when it comes to finding romance really depends on how malleable that culture is. In America, in the USA, there's plenty of room for integration of cultural values.
But in places like the Middle east gender roles may be more fixed and the expectations are stronger that foreigners adapt to the local customs. This isn't to say that there isn't any mixing of cultural values, but that it will vary depending on the location.
You can generally expect a lot of family involvement as you date someone with an Asian heritage, as well as an incorporation of cultural values that you may want to indulge in a bit yourself to understand your date better: music, food, history, art, etc.
Does western culture influence the dating practices of Asian romantic relationships?
It's certainly true that young people in many Asian cultures are taking the initiative in their own love lives to try and find a partner for themselves. Take the Chinese marriage market and how younger people are turning instead to make decisions for themselves for example.
There's also the prevalent use of dating sites amongst the 20 years old to even 40 years old across Asia. Online dating has proven a powerful and influential tool taken from many Western cultures to suggest a new way of finding a relationship in regions not used to this.
Even the creation of a dating profile by a woman for herself is something of a new trend in Asia, rather than letting the parents look for them. As these cultures continue to mingle, who can tell how relationship building will be influenced for both Asians and Westerners?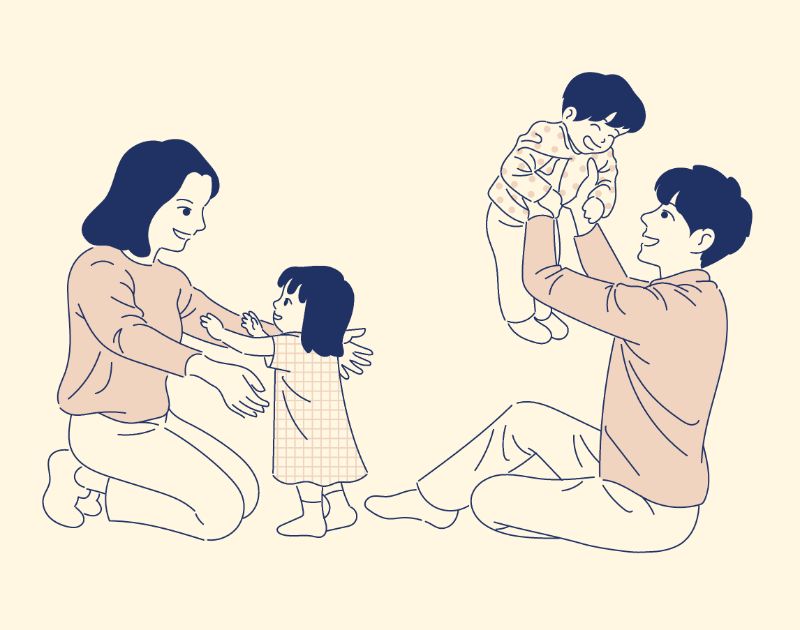 The best dating apps to meet Asian singles
There are quite a few online dating apps and services where you can meet Asian singles that are popular for them. These services feature a range of options for the kind of user who can join and for what type of partner they can look for.
If you are looking to date other Asians while living outside of Asia, something like Subtle Asian Dating is certainly a potential solution. There's also East meets East, ThaiFriendly, and Asianmatchmate.
All feature excellent apps and sites specific for Asian dating, although that doesn't mean you can't use a local app to a country or something even more global. With the right filters on, you can meet Asians all around the world for dating opportunities.
Asian dating recommendations
These are our latest recommendations for the leading Asian dating sites and apps:
FAQ about Asian dating conventions and how they relate to other cultures
Even knowing before your first date what his or her cultural background is won't guarantee you success. It always depends on their own personal experiences and integration into a culture, as well the strictness that their family adheres to these cultural practices.
To help put you at ease a bit more, we've answered some of the most frequently asked questions. Read on and see if you don't feel a little more confident going forward.
Should I learn a lot about my date's home culture before our first date?
Yes, if you can. We really don't think that it hurts to put in a bit of effort getting to know as much as you can about your date before you meet. It can help prepare you for anything you may be unfamiliar with from your own culture, and can even help you find topics to talk about.
Will my date's parents expect me to adhere to their cultural norms for dating?
We can't say for sure, but the safe answer is to assume that they will. It's a more traditional approach to make an effort to please the parents as you please your date, and generally you can't go wrong trying to respect their own cultural values about courtship.
At the very least, they should acknowledge your effort to try and adapt to their lifestyle and culture, which for many people can mean a lot already.
What can I expect from an interracial relationship with someone from an Asian culture?
There are a lot of benefits to an interracial relationship, especially when it comes to someone who has an Asian background. You'll get to enjoy wonderful music, art, food, and all kinds of travel opportunities.
There's also wonderful opportunities for learning a language, expanding your own knowledge base of culture, and just generally finding chances to grow as an individual.