Is there a lesbian dating app? What to expect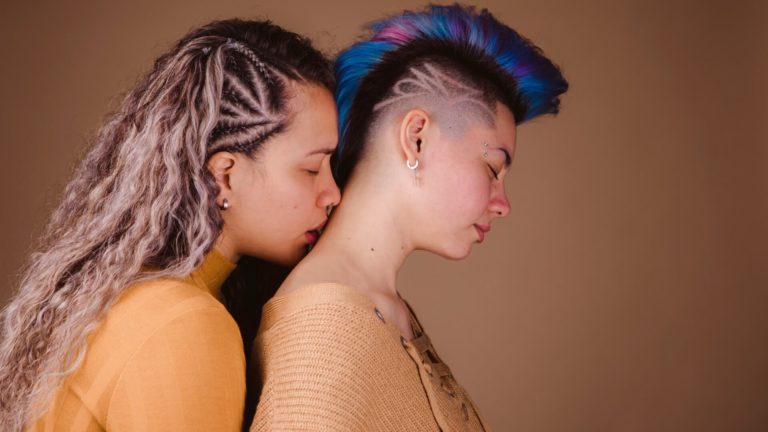 Despite the change in society's attitudes towards homosexuality, many lesbians still find it difficult to date. While there are lesbian bars and groups, these are relatively uncommon, when compared to the opportunities available to gay men.
Aside from factors such as living in a small community or even in a big city where getting to know other people can be difficult, there's the added hurdle of sexuality remaining an unidentifiable aspect of a person. You'll never know whether that woman you're hitting on is straight until it's too late.
As a result, many lesbians can find the dating landscape to be rather barren. There are websites for hookups and strings-free fun, but if you're looking for something long-lasting and meaningful, the options seem to be limited.
However, the dawn of mobile technology has seen a proliferation of apps and there are now dating apps that cater specifically for women who are attracted to other women. Whether you're newly single, just dipping your toes into the dating waters or looking for fun, there's an app out there with your name on it.
Using apps to find other lesbians is convenient and takes the guesswork out of finding a partner. If you want to know more about what to expect from lesbian dating sites and apps, read on.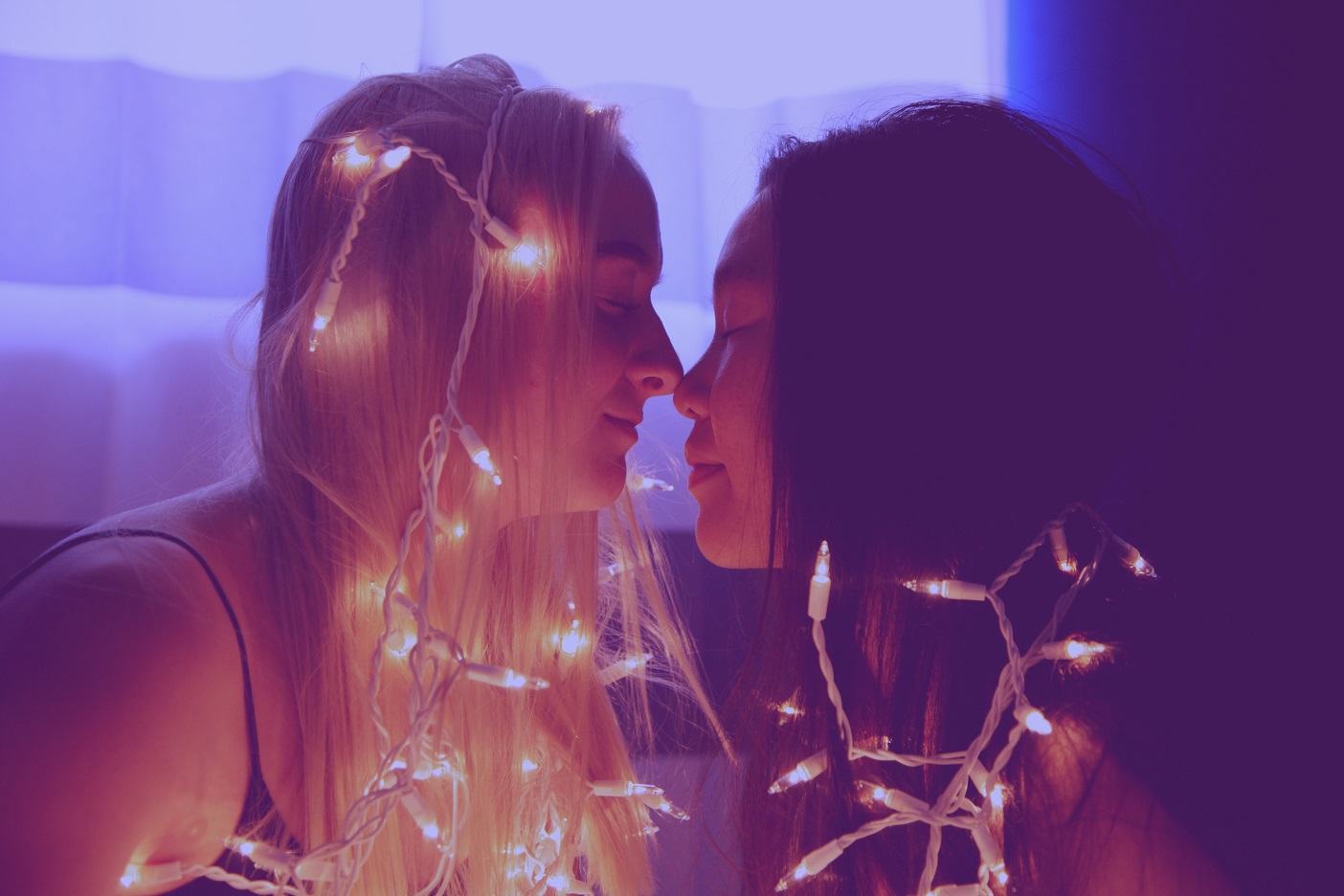 Table of contents [ Show Hide ]
Lesbian dating recommendations
Check out our latest recommendations for lesbian dating sites and apps:
Which are the most popular lesbian dating apps?
While there are plenty of lesbian dating apps on the market, some stand out as having more to offer than others. Here are a few that have come onto our radar as providing some of the best services and features.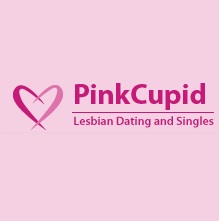 This app markets itself as a 'premium service designed specifically for lesbians'. The focus is on personality matches, and the app uses matchmaking algorithms to pair you up with women of similar interests. If you go in as a free, standard member, you'll only be able to read messages sent to you by premium members. However, if you opt for a paid-up package, you can send and receive messages to and from any users that catch your eye. An ideal entry-level dating app for those who want to find something meaningful and long-lasting.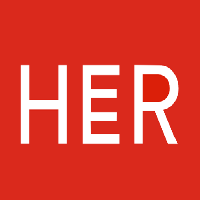 Her
This app is perfect for those living in smaller communities or who may have just moved to a new location and want to find their nearest LGBTQ community. Her uses geosocial algorithms to help you find like-minded lesbians in your area. Officially the largest dating site for queer, bi and lesbian women, it has a current membership of over 4million women and gives access to local events and other members. You can only join the Her app through your Facebook or Instagram account, which are used to verify users and ensure that only genuine lesbians are enrolled.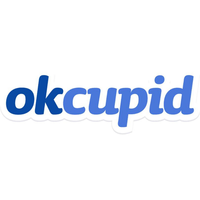 OkCupid
While not exclusively for lesbians, OkCupid has some excellent features up its digital sleeves. On joining, you'll be asked to complete a multiple-choice questionnaire, the answers from which will be used to match you to women with similar interests and personalities. Among the questions, you'll be asked about the gender you prefer to date, so you'll only be paired-up with other lesbians. It's worth knowing that many of the answers you give to the questionnaire will be displayed on your profile page, so it's worth thinking your answers through.

Hinge
Founded in 2015, Hinge is geared towards relationships, rather than casual encounters. Uniquely, it uses the Facebook accounts of you and your friends to find matches that are somehow part of your extended social circle. While this does mean that you'll quickly be able to do a 'background check' on any potential matches, it also means that those without social media accounts will be at a disadvantage. The aspect that makes Hinge completely unique is that it's been 'designed to be deleted'. The idea is that you delete the app once you've met your ideal match, as you'll never need it again!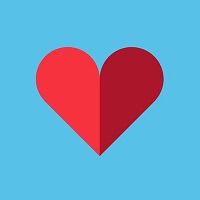 Zoosk
Although it has an international reach, Zoosk focuses on lesbian relationships within your locality. Like OkCupid, it's not lesbian-exclusive, but you can set your preferences from the outset. Also, Zoosk uses 'Behavioural Matchmaking' technology as its preferred method of putting people together. This means that the app will track certain things, such as the type of profiles you check out and who you send virtual gifts to, to work out who to match you with. Zoosk offers just as much for those looking for long-term love as it does for those who are looking for casual fun.

Match
One of the most popular dating apps, Match has chalked up a few awards in recognition of its user-friendly services. Basic Membership is free but does limit your ability to interact with other women. For a more rewarding experience, take out a subscription and enjoy all the benefits. Among those is the Match 'guarantee'; if you don't find your perfect partner within the first six months of using the app, you'll get an extra six months, completely free of charge.
How to find the right lesbian dating app for you
Knowing what you want from a dating app in advance can help save you a lot of time and, in some cases, money. Online reviews will let you know a bit about the type of experience you can expect, allowing you to cross a few off the list.
Dating apps that offer free, basic membership can be a useful way to get a sense of the other users and services on offer. Cast your net wide to begin with and slowly refine your list to the ones that work best for you. Once you're convinced of an app's worth, there's nothing to stop you taking out a paid subscription.
While it might seem a little old-fashioned in this virtual age, word of mouth is still one of the best ways to get recommendations. If you're new to lesbian dating but have lesbian friends, it's always worth asking how they've found any apps that have caught your eye.
Tips for newbies
If you've never used a lesbian dating app before, the idea can seem quite daunting. However, with a few simple rules under your belt, you'll be interacting with other women, confidently and before you know it.
You'll need to decide whether to subscribe to a lesbian-specific dating app or use one that's more mainstream but has options for women seeking women. Lesbian-only apps tend to have fewer members but offer a community feel. More mainstream apps have a broader membership and more opportunities for dating. However, there's also the risk of being hit on by straight guys.
Whichever you choose, it's definitely worth stating that you are lesbian, so there can be no confusion from the outset. If you decide to use a lesbian-specific app and find yourself getting chatted-up by a man, do notify the admin team. It's not unknown for straight guys to masquerade as gay women on dating apps, but this should be reported as soon as possible. The best lesbian dating apps have a reputation to protect and will act swiftly. Nevertheless also make sure to hit up the real world for real-life connections once in a while, where you can meet lesbians singles as well. Check out this article for more advise!