Discover Cancer Woman Compatibility (Updated 2023)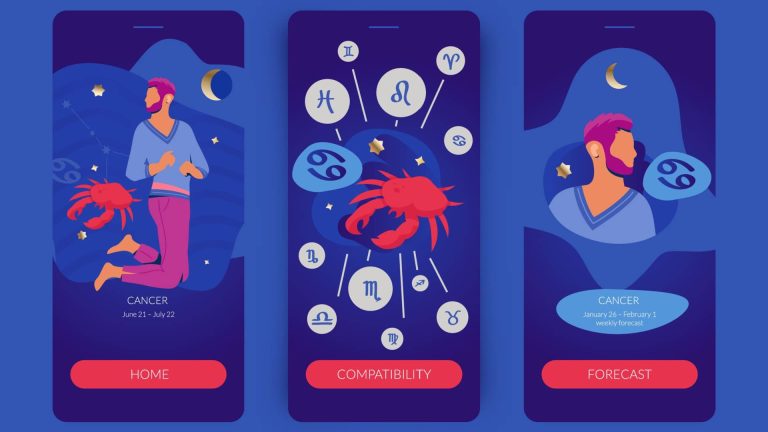 Dating a Cancer woman can be exciting and serious, and since Cancer women are family-oriented, it might even lead to a long-lasting relationship and a family. Whether you are a Cancer woman yourself or you're a man wanting to date a Cancer woman, you might want to know what your Zodiac love compatibility is before you take the relationship to the next level.
Read on to learn more about Cancer woman compatibility, and discover the best match for a Cancer woman below.
Disparate worlds: Cancer woman compatibility with an Aries man
The Aries man's character is too brusque for the sensitive Cancer woman, who finds the Aries man's rough comments—although not lacking in truth—annoying.
The impatience and impulsive personality traits of the Aries man do not match the calm, compassionate nature of the Cancer woman. However, with a lot of effort, patience, and understanding, the relationship could perhaps work.
Compatible homemakers: Cancer woman compatibility with a Taurus man
A successful match between the Cancer woman and Taurus man is not surprising given their shares interest in building a family and a good foundation for their relationship.
Both enjoy being at home and creating a comfortable living environment, and they tend to establish routines in which they are very comfortable.
Like the Taurus man, the Cancer woman has a strong parental instinct. The only source of friction could be her mood swings and seemingly illogical ideas, which can cause arguments.
Finding the point: Cancer woman compatibility with a Gemini man
A spiritual and soulful relationship can occur between the Cancer woman and the Gemini man, although there is not much physical attraction.
This basis works very well on the friendship side, but the romantic relationship will suffer ups and downs as both are quite fickle in their decisions. Finding common ground will not be easy.
However, the Cancer woman's calm and nurturing nature can curb the vehemence of the Gemini man.
A bad idea: Cancer woman compatibility with a Cancer man
The Cancer woman and Cancer man are too similar as they both tend to idealize their partners. This pair would make a rather complex union, and not a very stable one. Their pride and tendency to feel misunderstood would lead to conflict and arguments.
Other aspects that could lead to issues within the relationship are loneliness and shyness.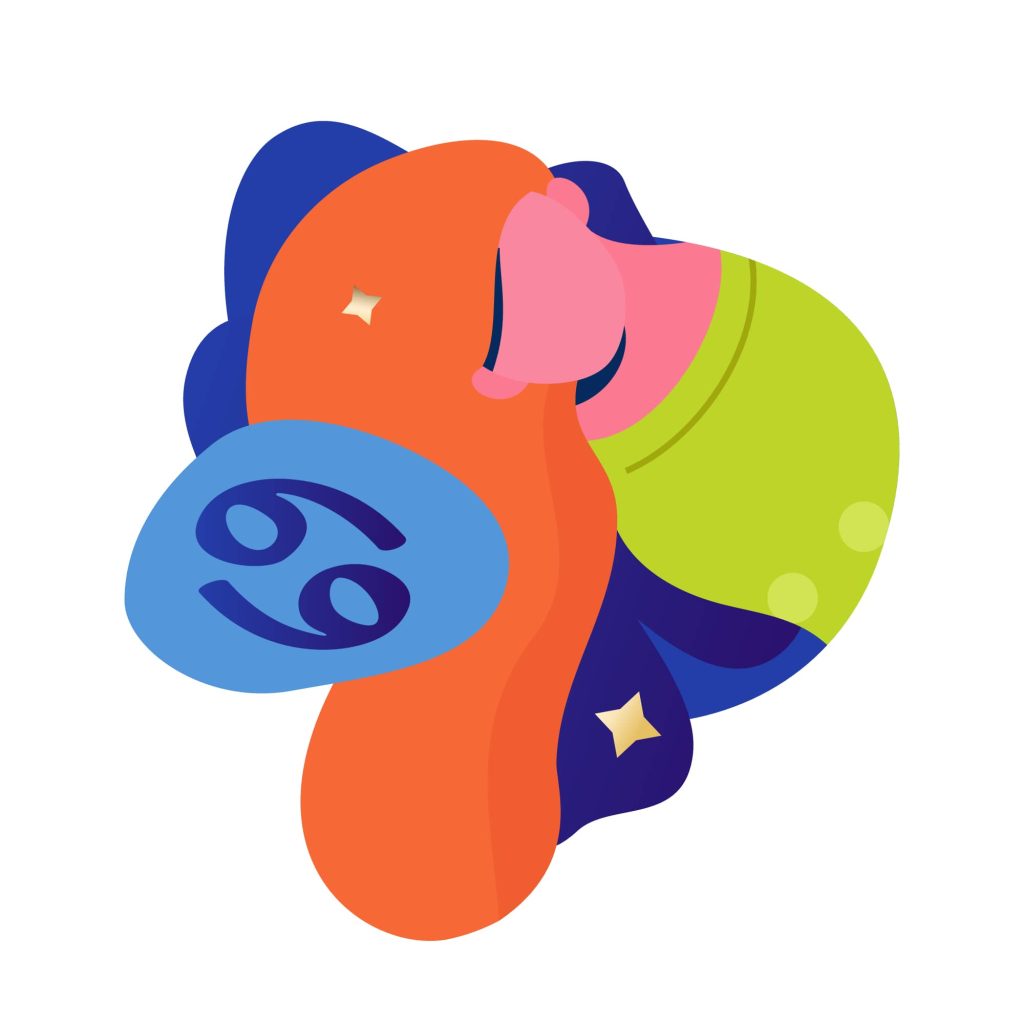 Complementary traits: Cancer woman and Leo man compatibility
This pairing between the Cancer woman and Leo man can create a passionate relationship, especially as the Cancer woman is deeply attracted by the Leo man's masculine strength and social skills.

In turn, the Leo man feels safe with the Cancer woman and enjoys her love and romantic perspective. He feels comfortable in this relationship that provides him with a safe haven.
The only concern is that the Cancer woman might become dependent on this relationship.
Different personalities but common interests: Cancer woman and Virgo man compatibility
The Cancer woman is sensitive and soft-hearted, which can be a problem for the Virgo man who has a tendency to be openly critical. He is hardworking and a perfectionist, hence he does not hesitate to give negative feedback.
However, both have common goals regarding home and family, and they share intellectual and artistic interests. They enjoy spending time together over their shared interests, and this helps in solidifying the relationship. Once the initial frictions are smoothed out, they can have a harmonious relationship.
Not compatible: Libra man and Cancer woman compatibility Compatibility
The maturity that the Libra man almost always displays will impress the Cancer woman at the beginning of the relationship, and she is likely to fall for him. She will feel as if she is floating on cloud 9 in the early stages of dating a Libra man.
However, as the relationship progresses, the Libra man will have issues with the Cancer woman's personality. This will reveal problems that can negatively impact their future together.
Surmountable crises: Cancer woman compatibility with a Scorpio man
The Cancer woman and the Scorpio man both have a tendency to hide their innermost thoughts and act mysterious, although for the Cancer woman it's usually out of shyness.
However, they will have a lot of sexual chemistry, which will have a positive impact on their relationship.
There might be some ups and downs regarding emotional and spiritual issues, but they will be able to overcome them.
Initial insecurity but positive relationship: Cancer woman compatibility with a Sagittarius man
The Sagittarius man is adventurous and independent, which can lead to the Cancer woman feeling unsafe in the relationship as she feels neglected and does not get enough attention from her partner.
However, if the Cancer woman manages to overcome her insecurities and give it a chance, the relationship can be very fruitful and positive for both. The Sagittarius man is good at bringing out the best qualities in the Cancer woman.
Family-oriented but not compatible: Cancer woman and Capricorn man compatibility
The Cancer woman and Capricorn man live in opposite worlds. The Capricorn man is serious and tenacious, which initially attracts the Cancer woman, but eventually leads to frustration and unhappiness. This couple will have a hard time building a happy relationship, which will become arduous and time-consuming.
The only thing that unites this couple is their interest in a family life, which can perhaps save this complicated relationship.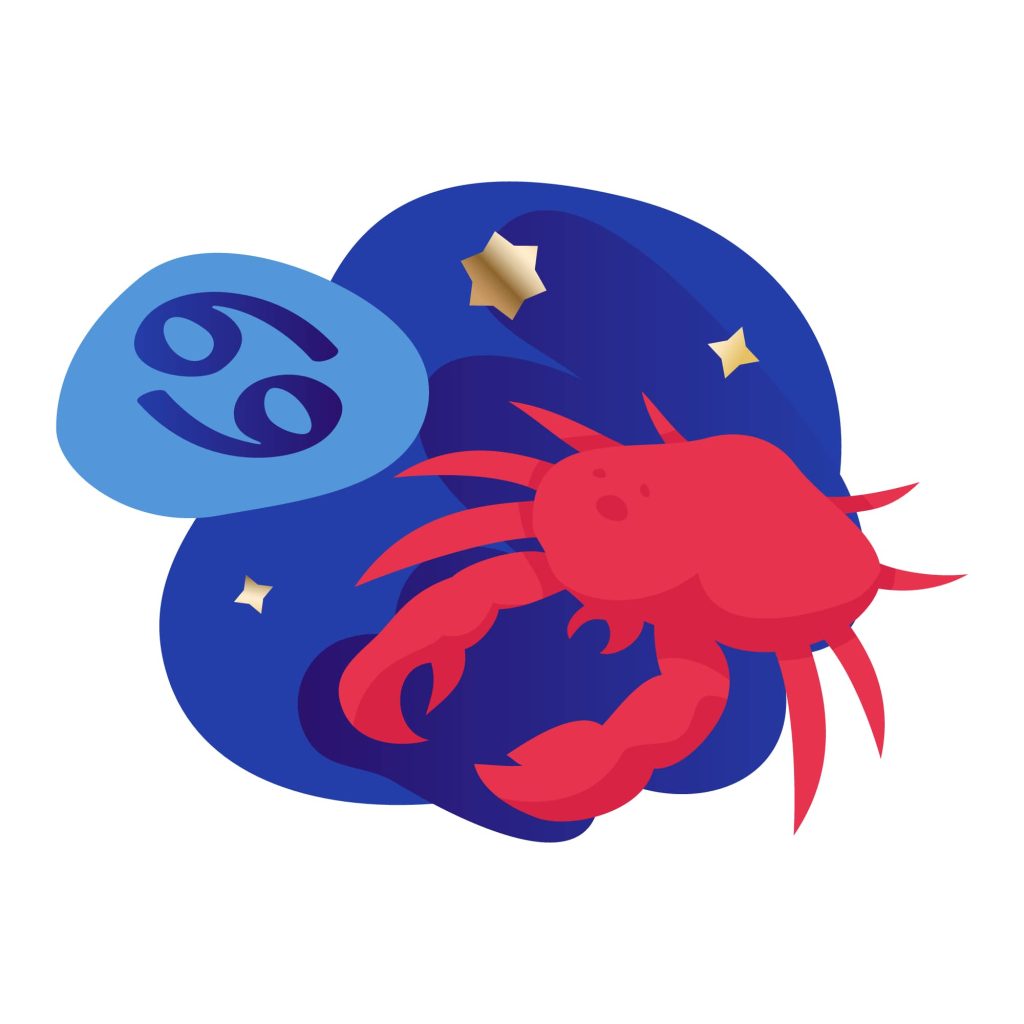 Sincere connection: Cancer woman and Aquarius man compatibility
These two will effortlessly develop strong bonds based on mutual understanding, and their personalities will complement each other. The Cancer woman's imaginative personality will open up the Aquarius' perspectives, and they will easily adapt to each other.
Both are of an affable and sentimental nature, and this union will likely turn into a solid relationship, as long as they continue to establish strong communication ties.
Constant flame: Pisces man and Cancer woman compatibility
Both the Cancer woman and the Pisces man are spiritual and like to analyze themselves and work on self-improvement. This creates an emotional, passionate, and positive connection between the two.
However, they should focus on common goals and the bigger picture. Otherwise, their tendency to concern themselves with small details and obstacles will create a difficult relationship.
There will be no fire, no overflowing passion, but there will be a constant flame that will go far.
Dating apps for Cancer women
Now that you know more about Cancer woman compatibility, it's time to find your next date.
These are some of the leading dating apps in the match-making market. Sign-up today for free:
Our final thoughts: what's the best match for a Cancer woman?
While a Cancer woman is compatible with many zodiac signs, the best match for a Cancer woman is likely an Aquarius man since their relationship will feel very natural. Cancer woman compatibility potential can also be found with Pisces, Leo, and Taurus, especially if they are looking to start a family.